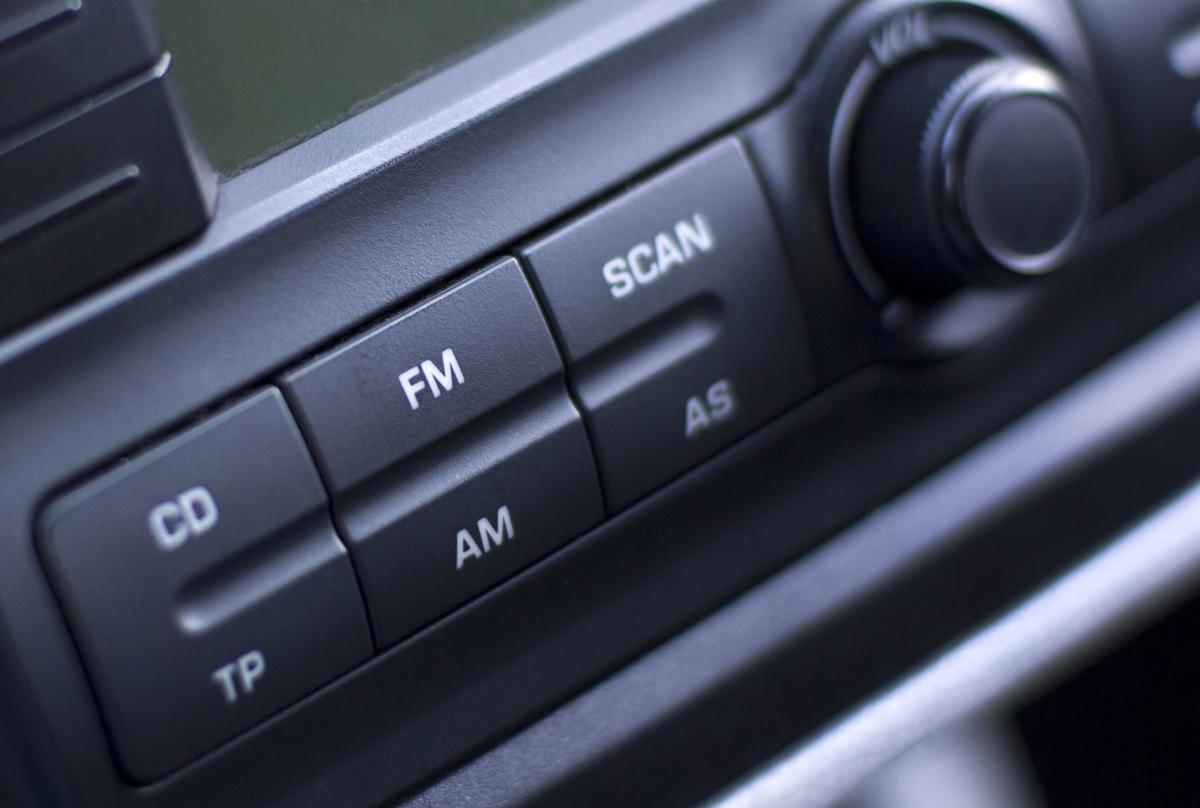 I have learned a surprising amount about Bay Area radio stations over the last couple of weeks.
For example, Bay Area listeners seem to have an insatiable appetite for '80s pop music. I have heard more Madonna and Michael Jackson lately than I have in about 30 years.
Also, there seems to be a niche for old-school funk and soul. There are at least two stations that play this regularly, including one seemingly entirely devoted to it.
And there is someone named Billie Eilish, who whispers surprisingly complex lyrics over techno beats and appears to be on every radio station all the time.
Editor Sean Scully reflects on the circus that is an impeachment process on Capitol Hill.
Why do I know these things?
No, it is not because I have a new radio, or have been on some kind of journey of musical discovery. Rather it is because I am desperately, frantically, passionately scanning the dial trying to avoid hearing any of the impeachment proceedings.
Normally, I listen pretty reliably to National Public Radio, KQED or Capital Public Radio, in my car. Sometimes at my desk, I'll crank up the hip alt-rock station KCRW from Los Angeles. But lately, all of these channels are doing gavel-to-gavel coverage of the hearings and now the trial in the impeachment.
It is not because I am not interested – I do read the coverage in various major national publications and the wire coverage that we and other local publications are running.
You have free articles remaining.
One special counsel report is more than enough for me, thank you very much.
It's just that I can't stand being transported back to Washington, D.C. My wife and I fled D.C. back in 2001 and moved to California, almost on a whim. I had been covering Congress for a number of years, including the impeachment of President Clinton. As I have recounted a couple of times before, that was not a pleasant experience.
There's much to recommend in Washington. The pace of life is relatively sedate, at least compared with metropolises such as New York or Boston. The restaurant scene is improving every day. The city itself is lovely, particularly in the spring, when the warm air brings out a riot of cherry blossoms.
There was, however, only so much of it we could take. Because it is the center of power, the people in D.C. tend to assume that everything they do is important, that every move they make is being watched. They're right up to a point – they are being watched at every moment, but mostly by other people in D.C.
It's not just elected officials who absorb this air of self-importance; it is staff, reporters, even people not in government at all. There are lots of good people working in and around D.C., but collectively the atmosphere is stifling, at least for me.
One of the more irritating things about covering politics in Washington is how self-absorbed the players tend to be.
From early in my career, covering highly local government, I knew that the vast majority of Americans know very little, and care even less, about what is going on in the federal government.
The weighty debates and high-stakes policy clashes inside the Capitol and White House, therefore, always rang a little hollow to me – at best. At worst, they were insufferably self-centered.
We've been back to D.C. a few times over the years to visit family, and it was pleasant enough, but we've never had the faintest desire to return.
Now, however, the impeachment drama is forcing Washington into my daily commute and into my regular work day.
As a result, over the last couple of weeks, I have discovered that I'd much rather have Billie Eilish and Michael Jackson in my car than Adam Schiff and Mitch McConnell.