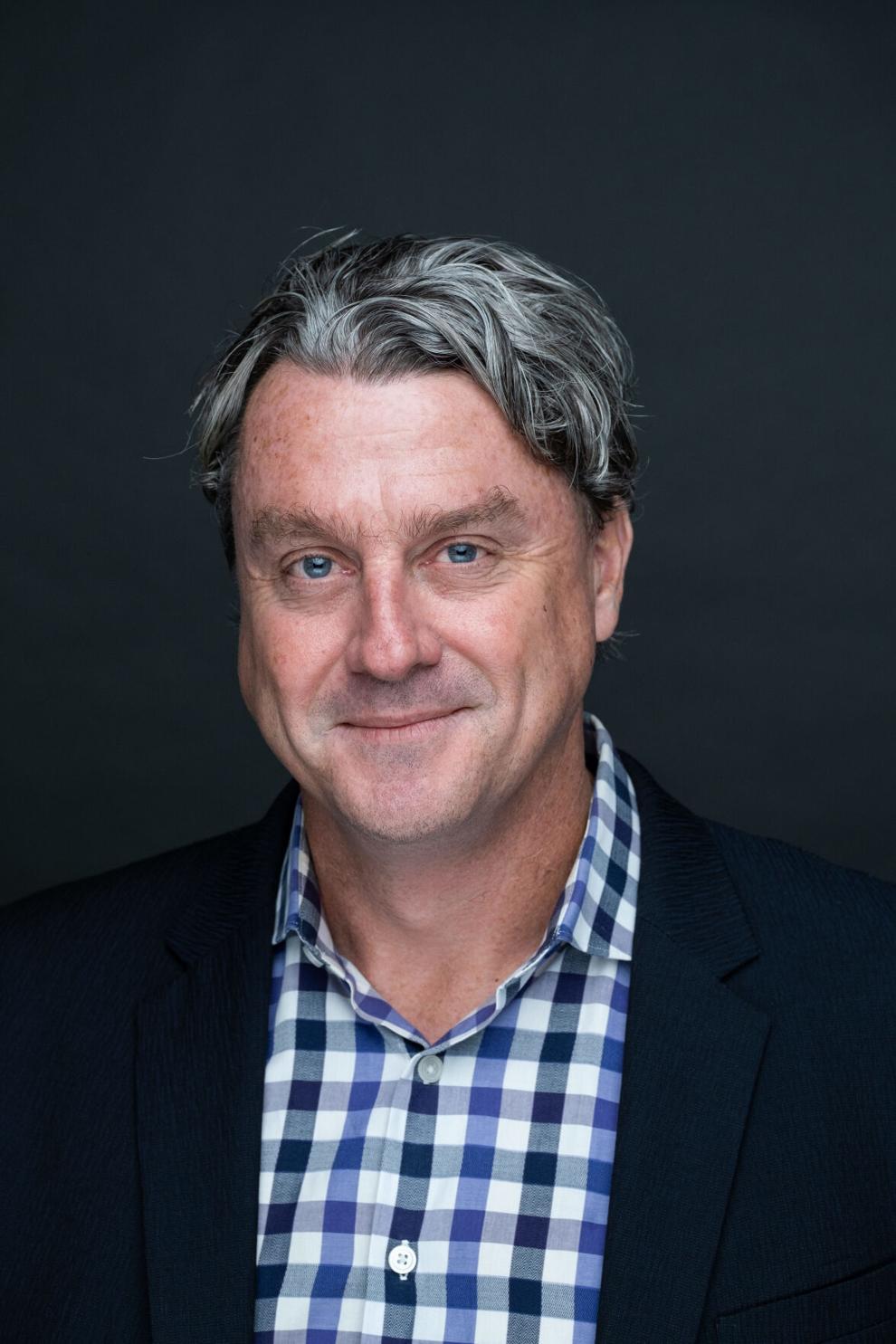 "Goosey, Goosey, Gooooooosey!" Matilda yelled, crawling on the floor in the kitchen after Lucy, a 15-pound fluffball of licks and nervous energy. "GOOOOOOOOSSEY!!"
Lucy yipped and went up on two legs, her tail wagging through her brindle coat. Her 8-year-old human companion, however, continued to prefer the four-limb method. But a glint of plastic must have caught her eye, and she jumped to her feet.
"Mom, mom, mom, can I have the Madeline?" she asked Theresa, in the process of unpacking the contents of four Trader Joe's bags into the fridge while her own mom, Amy, and I stood watching, frozen in our unneeded supervisory roles.
"One, after dinner," said Theresa.
"Now!" demanded Matilda, eliciting a mildly irritated sigh from Theresa. The transition was complete. My girlfriend was now 100% a mom again.
I decided it was a perfect time for me to get the rest of the stuff out of the car.
"Is there any room?" I asked Theresa, busy playing grocery Tetris with the meat, vegetables, and the other various and sundry ingredients.
"Hm? Yeah, over there," she said, pointing to the top right and moving a few things around. "Matilda. Are you hungry? Want a carrot?"
Matilda shrieked and did something that made Theresa and Amy laugh. I joined, but it felt forced. The mental fuzz was taking over, the gears grinding as I struggled to keep up with the new normal.
Two hours prior, Theresa and I were lounging in Napa, as the Sunday shadows grew long and the moment when Matilda would return from her dad's grew close. The late-afternoon sunlight felt slightly ominous, the promise of a cold night and the looming workweek.
We had gotten almost none of the things done we had wanted to during that kid-free weekend. We had ignored it all for the warmth of one another's arms and the needed, momentary fiction that we were all the other ever would need.
Now began my own transition time, my limbo. I understand intellectually what and why and how things must change when a child returns to the forefront – even Matilda in particular – but the emotional side always takes longer to catch up.
I had read adults throw tantrums as much as children do and much for the same reason: some emotional need isn't being met. It doesn't matter if that need is logical or practical, or even, on the balance, truly needed at that exact second. Sometimes, trying to silence that emotional self with my logical side only makes the elephant roar all the louder.
So I went home, figuring the worst I could do in this situation was to show impatience or irritation. I traded the emptiness and quiet of Napa for the warmth but (internal) disquiet of Sonoma.
I had said before that I thought it made sense for me to be at home on Sunday nights. Matilda's dad has her every other weekend, and I wondered if it would be jarring for her to see me there when she came home. I don't remember Theresa herself having strong feelings about that one way or the other – she has made it clear I'm welcome whenever I want to be there – but at that moment I was the one who needed the transition space. It's important for me to understand this is a process for me too; I have no background or history to draw on, and only a few friends that have worn the path I have now before me.
Part of me marvels at the ability of Theresa to go between the different aspects of her life with such smoothness and clarity. She knows what she has to do and when she has to do it. The prioritization of her life is set.
The freedom of being childless can be a bit overwhelming sometimes, a reality that my parent friends would probably find laughable. I get the idea that they're quite jealous of it sometimes, my ability to do (more or less) whatever I want whenever I want it. Not all of them are fully happy being parents, and it could also be they see me as the path not taken as much as I see them in the same way.
But without another life depending on me for comfort, happiness and health, it's hard to find the right balance. The things my head wants in the morning (e.g., a regular workout routine, healthful eating, work-life-art-spirituality balance, etc.) are not those what my heart wants in the evening or pre-dawn hours (e.g., two-fingers of good whiskey, 30 more minutes of sleep). I know many of my friends with kids have a difficult time with this as well, but things are, well, sharper, right?
About a week later, the three of us were at Shell Beach near Point Reyes. The hike down to the beach, a bit more than a quarter mile, was windy, and goosebumps went up my arms from the chill. Once on the sand, Matilda took off her shoes and socks, running after birds and splashing in the water. At one point, she put a piece of seaweed on Theresa and my hand, said we were married and then said I was her dad.
"Uh," I laughed, and Theresa scrunched her face in a way that suggested momentary anxiety. "That's not exactly how that works."
Matilda was clearly kidding, but it made me think a bit. The other people on the beach that would have presumed, if they thought about it at all, that the three of us were a little family enjoying the day. In a sense we were: A proto-quasi family with its future form TBD.
Matilda was clearly enjoying herself, with the comforting glow of being with two adults who clearly like one another working as a sort of happiness multiplier. The sun was going down, and it was time to go. After a bit of fussing and negotiating – something I well remember when my own parents wanted to leave the beach when was I was a kid – Matilda had her shoes back on and her butterfly wings attached to her coat.
"C'mon," she yelled. "Race you to the top."