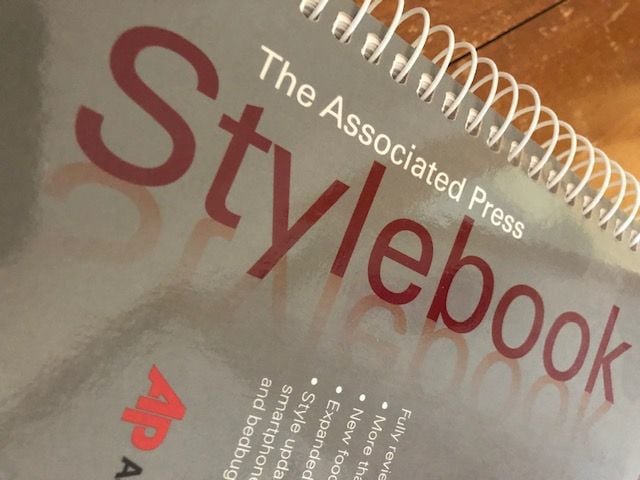 The Associated Press, which pretty much sets the standard for style books in the media, decided this summer to capitalize "Black" when describing African Americans. But at the same time, they offered no guidance as to whether to capitalize "White" when describing, well, white people.
Your responses showed that our readers are just as conflicted on this question as we are in the newsroom.
"If you are using the words black and white as nouns, it seems to me that you should capitalize them; if as adjectives, then don't capitalize them," one reader wrote.
"I agree that capitalizing White seems off, even jarring," another wrote, pointing to a column by venerable California politician Willie Brown calling for an end to "African American" and the use of "Black" instead. "In this context Black would certainly be capitalized. If black is capitalized for any other reason it seems trivial, even biased."
"As to your concern that capitalization validates the notion of Whites being a distinct group, they are," another reader wrote. "They just aren't a minority and our society is built upon White privilege (ok, that's an adjective but it refers to the group.)"
"I have been noticing lately the capitalization of the word 'black' as you described. I did not know that the Associated Press had recommended it. I viewed it as a welcome sign of respect," one wrote. "I vote for a lower case 'white.'"
"I vote for the traditional non-capitalized spelling for those terms," said another. "But if there must be 'Black,' then I suppose there must also be 'White' —- innuendoes in either case notwithstanding."
Some objected to the very question.
"Whether capitalized or non-capitalized it seems to me very divisive to even use skin color as an adjective," wrote one reader. "For example, no journalist today would ever think of using the term 'yellow' or 'red' to describe other ethnic groups by their skin color even though those adjectives were used in the distant past."
And so I came out just about where I had started – totally conflicted.
Now the AP has finally made a ruling on the question. They will continue to capitalize "Black" and will not capitalize "white."
"The AP said white people in general have much less shared history and culture, and don't have the experience of being discriminated against because of skin color," the wire service said in explaining the decision.
"No longer should white people be allowed the comfort of this racial invisibility; they should have to see themselves as raced. Being racialized makes white people squirm, so let's racialize them with that capital W," wrote Nell Irvin Painter, author of "The History of White People," in a recent column for The Washington Post.
In the end, I have decided not to worry too much about it anymore. On the news pages, we'll follow the Associated Press guidance on capitalizing Black and not white, but I am going to tell our copy editor not to spend too much time correcting it if someone does it a different way. And on the Opinion page, we'll let authors do it whatever way they prefer.
I figure that 2020 is already a chaotic mess, so why not go with the flow and let chaos reign in the style book.
Watch Now: What happens to California cities when jobs go remote?
Catch the latest in Opinion
Get opinion pieces, letters and editorials sent directly to your inbox weekly!