Hellooooo readers! After a few weeks off work, I'm back and feeling mentally hydrated and refreshed. Don't get me wrong, I love my job at the Register. Being nosy and asking annoying questions and writing up The News is the best. But every Girl Reporter needs to jump off the newsroom hamster wheel now and then.
How would I rate my December 2022 staycation? I give it a solid B.
This is a big improvement from last year, when Christmas completely overwhelmed me.
A few different things helped me conquer Christmas 2022.
I think the planning for our November family wedding that occupied most of the second half of 2022 meant I wasn't able to overthink Christmas plans. Sure there were plenty of anxious moments this holiday, but for this experienced worrier, overall I felt pretty chill. Also: Prozac.
It also probably helped that we were steadily occupied with family "projects" during those holiday weeks.
My staycation started with us moving one Huffman daughter from the North Bay to a new apartment in the East Bay. At the same time her Significant Other (and his dog) were on the road, driving from Colorado to join her in California.
This mom is happy to report that both have Good Jobs in the area and have already found a nearby grocery store, dog park and quality sushi. I might have blundered my way through parenthood but I must have done something right because somehow her first big steps into adulthood are working out. (Please let it continue to work out.)
Because we'd just hosted a big family party (ref: November wedding), we downsized/reorganized some of the usual family gatherings of Dec. 24 and 25.
I give downsizing a thumb-up as well. Less scurrying from house to house = more time afternoons on the couch with a comfy blanket with no pressure naps.
Everyone loves to receive that "wow" gift on Christmas and this year Mr. Huffman wins the award for best gift given.
This surprise came in a large box; in 2,105 pieces to be exact.
Nope, it wasn't a puzzle. It was a LEGO typewriter!
Surrendering to (Napa) Motherhood: What *do* you get 20-something guys for Christmas? I attempted to find out. 
As a would-be typewriter collector/appreciator, I'd seen photos of the Lego typewriter but never thought of actually buying one. Does a grown-ayuss woman have any business buying (expensive) toy typewriters? Wouldn't that be a bit "extra?"
So when I opened that box, I felt like the kid who just got a new bike for Christmas.
Ohmygawwddddd!!! Wow, you really got me good, I told my husband.
I assume most Lego lovers would immediately rip open the box and start building.
Not me. The truth is that I have never built anything with Legos before. As a kid, I was into dollhouses and books and roller skating. Unlike my brother, I just never got into Legos.
A few days went by and I realized I couldn't just keep staring at the Lego typewriter box. I had to jump into the Lego waters.
Opening the box, I lined up the plastic bags of Lego parts. There were 20(!) bags total, which was somewhat alarming to this Lego rookie. 
The 258-page(!) instruction book starts with the guts of the typewriter. I had successfully snapped together a total of three pieces when I decided now was a good time to take a Lego break. Wait, what? I had been Lego-ing for only five minutes, but I needed a break? At this rate it would take me 1.5 years to finish the typewriter.
Stop it Jennifer, I said. You get back to that table and work on that Lego typewriter. It's a TOY not a test.
"You birthed three daughters," my husband pointed out. Making a Lego typewriter is nothing compared to that.
YEAH, I said, pumping myself up.
Me? Afraid of tiny plastic bricks? Unable to finish complicated Lego project that most 10 year-old's would easily conquer?
Nope. I won't lego until it's done.
Photos: Can Lego novice Jennifer Huffman build her own Lego typewriter?
Jennifer Huffman's Lego Christmas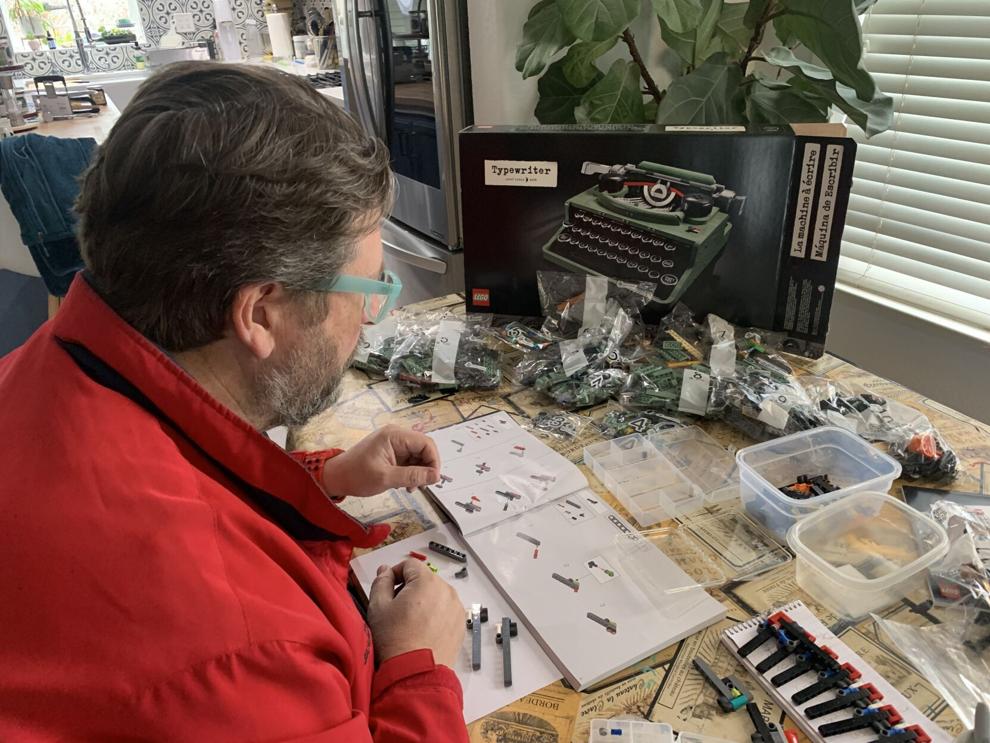 Jennifer Huffman's Lego Christmas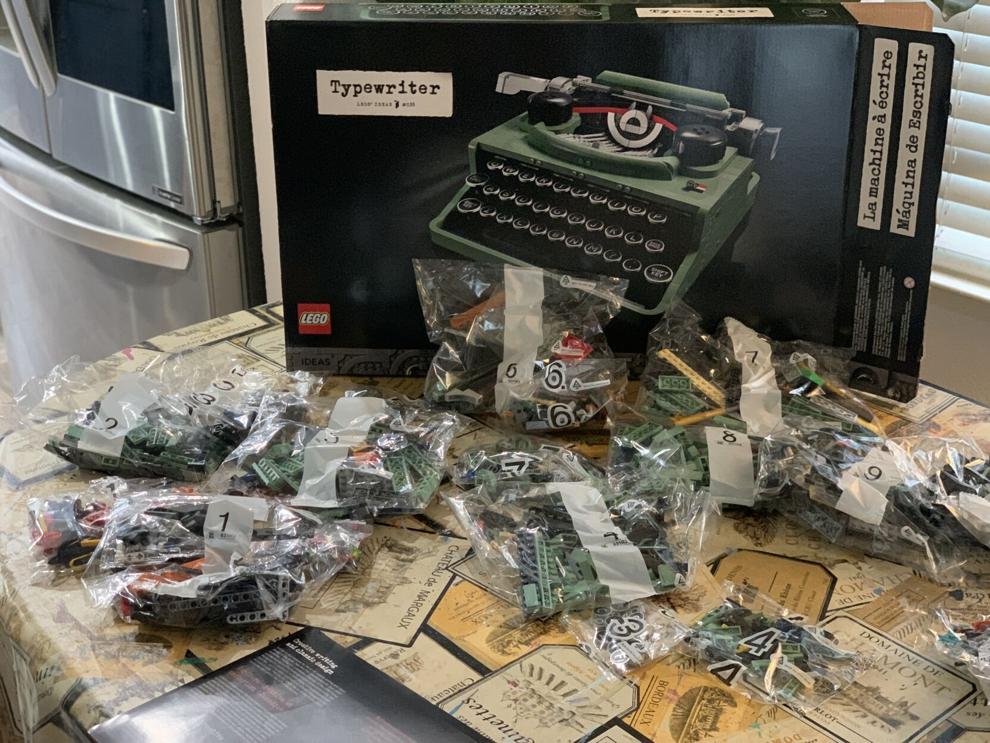 LEGO gets nostalgic with 2,000-piece classic typewriter -- complete with moving keys and carriage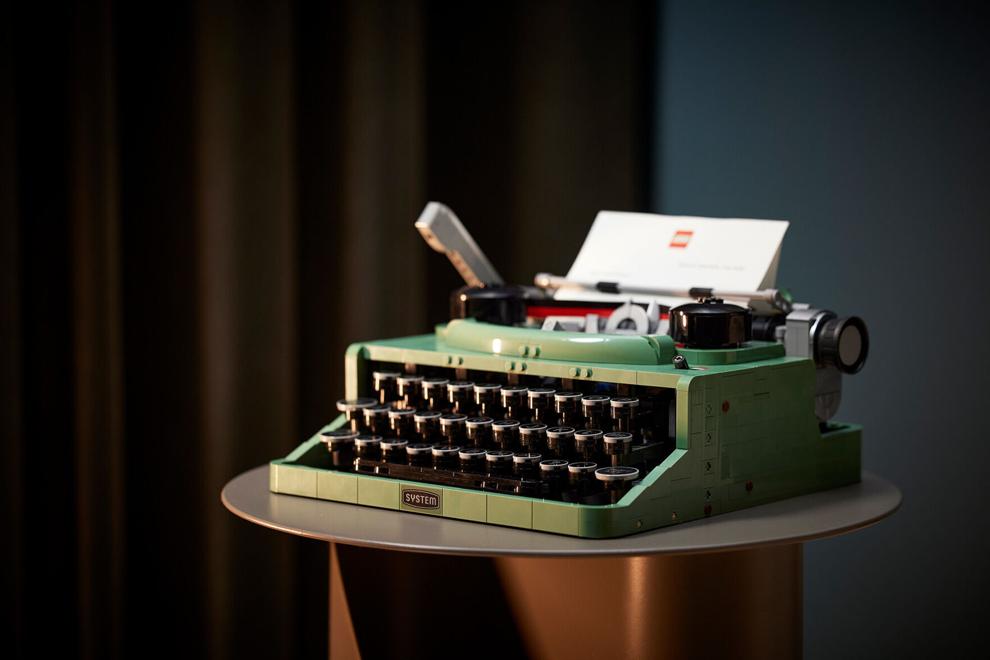 Jennifer Huffman's Lego Christmas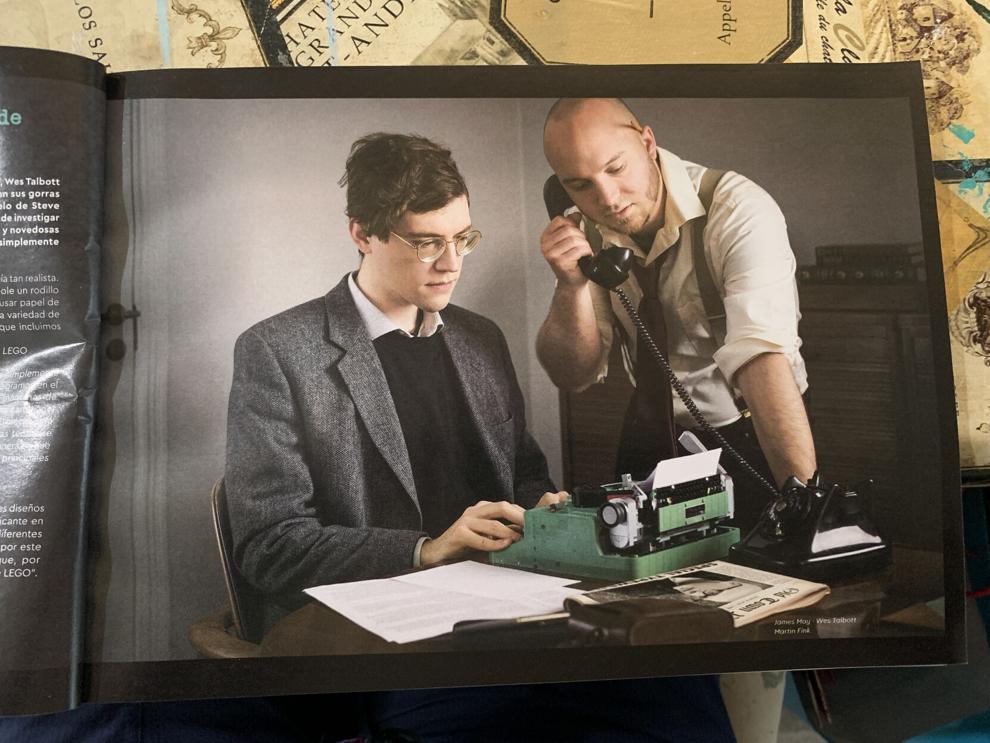 Jennifer Huffman's Lego Christmas
LEGO gets nostalgic with 2,000-piece classic typewriter -- complete with moving keys and carriage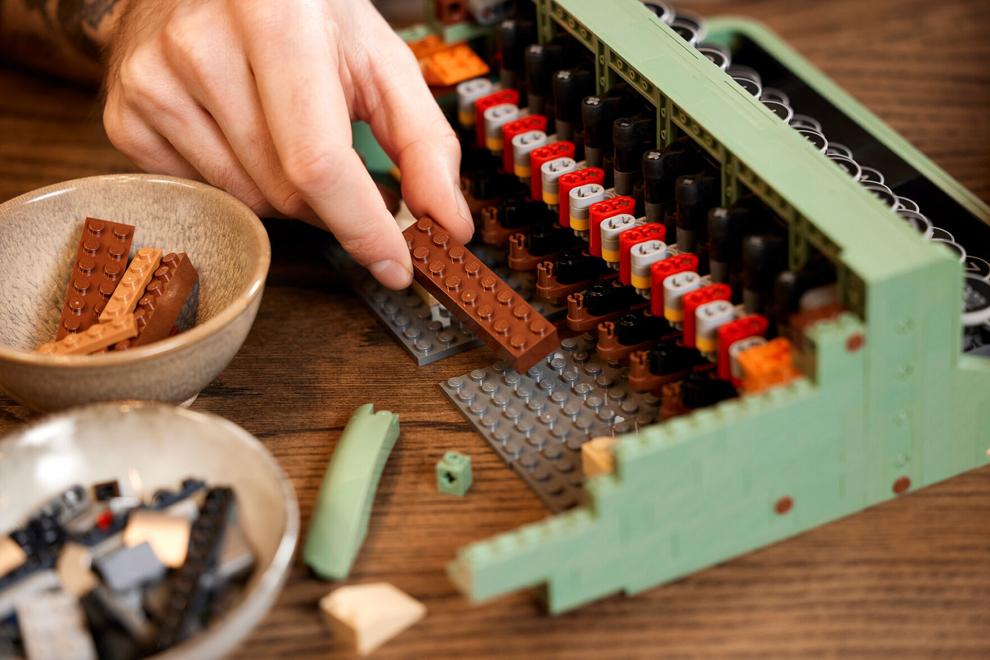 Jennifer Huffman's Lego Christmas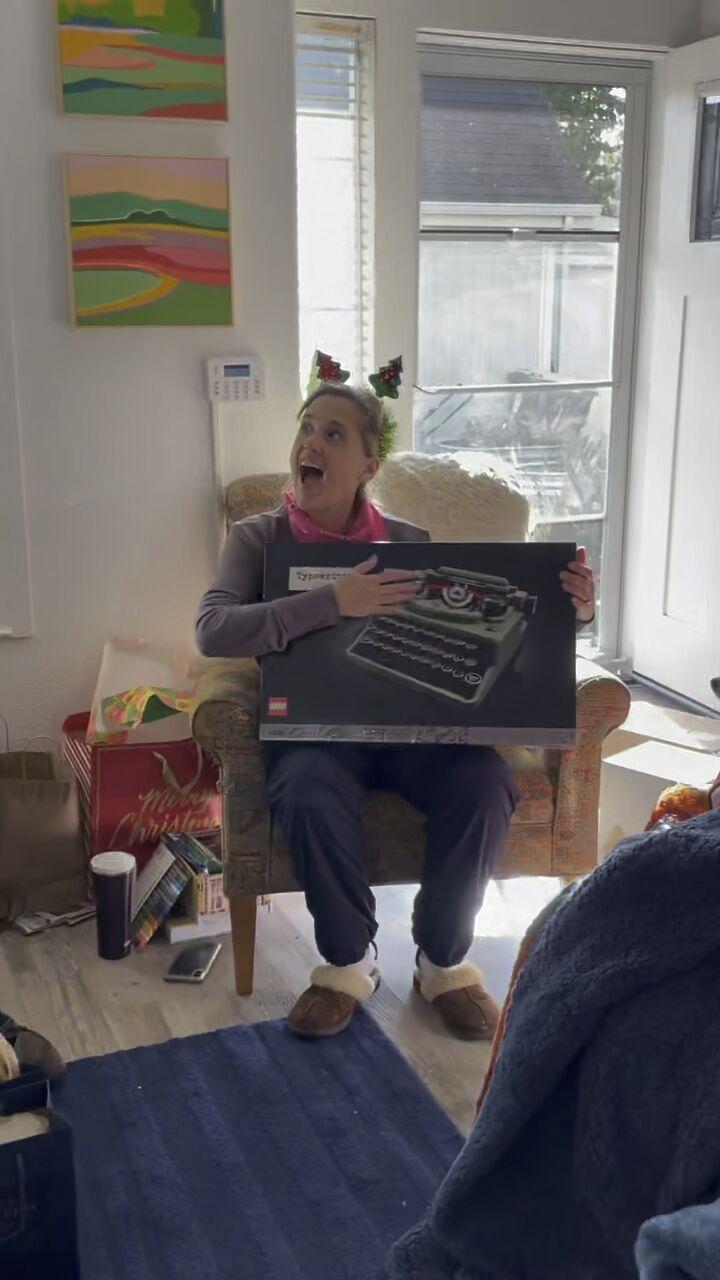 Jennifer Huffman's Lego Christmas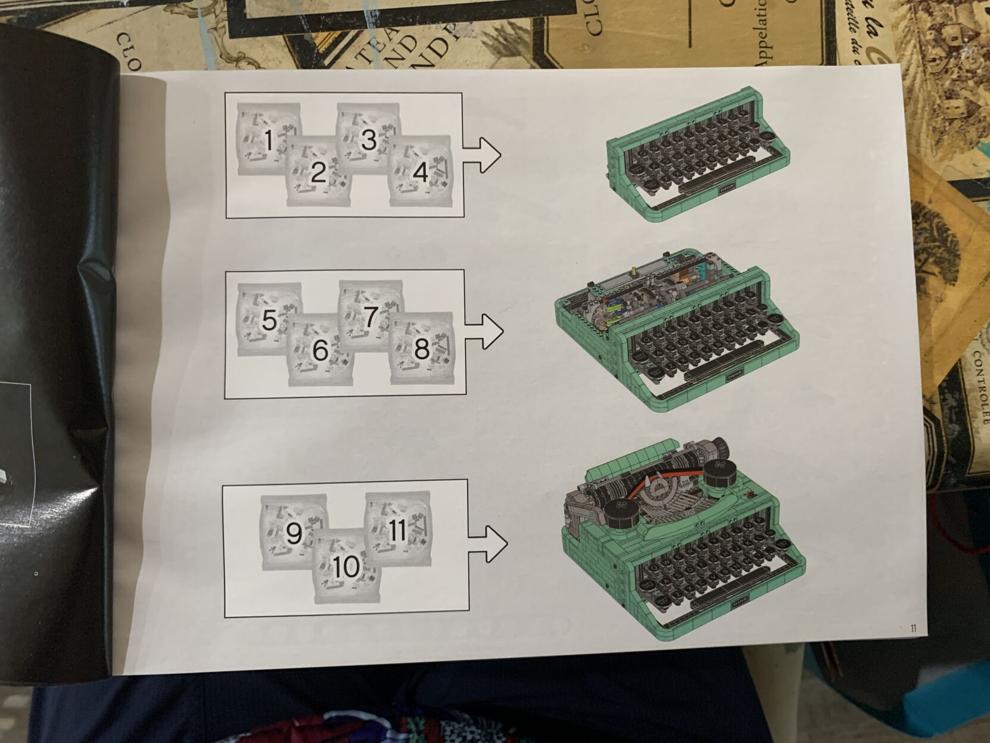 Surrendering to Motherhood, written by Napa mom-of-three Jennifer Huffman, now appears every other Sunday. Share your thoughts with Jennifer at jhuffman@napanews.com.