Check out the news of the week with a collection of the best cartoons by The Washington Post Writers Group's award-winning roster of syndicate…
As we survey the wreckage of the past three-and-a-half years, it's apparent that the foundation of our democracy has been shaken, Rep. Adam B.…
California should issue a Request For Proposal to provide high-speed internet to every person in the state, says Dr. Gary K. Michelson is foun…
California tourism businesses recognized the imperative to provide a safe environment, says Gene Zanger, board member of Visit California.
Signe Wilkinson editorial cartoon
Perhaps Newsom should take a trip to the Sierra de San Pedro Martir and learn from Mexico, columnist George Skelton says.
Jeff Danziger editorial cartoon
Gov. Newsom recognizes that our current climate targets are inadequate. We have the technology ready to go, says Dan Jacobson, state director …
The incumbents for state Assembly and Senate and U.S. House of Representatives deserve your vote in November, the editorial board says.
Check out the news of the week with a collection of the best cartoons by The Washington Post Writers Group's award-winning roster of syndicate…
The White House politicization of science creates such mistrust that only 4 in 10 Americans say they would take a vaccine if offered prior to …
The state water board needs to restore a balanced water budget, and the state needs to stop ignoring how out of balance the water budget reall…
Arabic-speaking Californians will need translated ballots so their marginalized voices will have a say in the November election, two advocates say.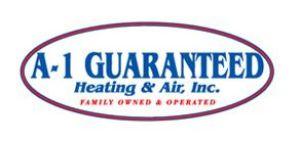 A-1 Guaranteed Heating & Air
The quiet death of a number of policing reform bills followed a predictable pattern in California politics, columnist George Skelton says.
Lisa Benson editorial cartoon
The choice for mayor this year is more important than ever, the editorial board says.
Roberto Tinoco editorial cartoon