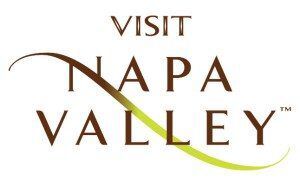 Over the last decade, Visit Napa Valley has done a magnificent job marketing our community to would-be visitors from around the world.
What it has not done so well is marketing and explaining its efforts to the people who already live here.
It appears that is about to change.
We met this week with new CEO Linsey Gallagher and her marketing staff to discuss the 10-year-old organization and her first year on the job.
Protecting open space safeguards our environment, our scenery and our way of life, the Register Editorial Board says.
Gallagher told us that the organization is shifting its focus, from what's known as a "Destination Marketing Organization" to something they're calling a "Destination Management Organization." The difference is important.
Visit Napa Valley, which is supported by a 2 percent fee on hotel rooms, will continue to market to tourists and trade groups, but it will also put more effort into protecting and maintaining what makes Napa County so special. They aim to avoid the fate of some destinations that are overwhelmed by the tourists that flock to see them.
Already we have seen the results of their reorientation. The hospitality industry, led by Visit Napa Valley, was behind a measure last year that raised the Transient Occupancy Tax, a tax on every night spent in a hotel, by 1 percent. That money will be dedicated to building affordable housing, a recognition that the industry needed to do more than just create jobs, but also find a place for those workers to live.
If you've been around government for very long, it is easy to sigh and say "Great, just what we need – another study." But sometimes, we really do.
Also last year, Visit Napa Valley teamed up with the Napa Valley Vintners to raise the $250,000 local match required to get a $1 million grant from the Metropolitan Transportation Commission to study local employment and traffic patterns. The results, due out later this year, could help develop traffic mitigation measures to ease congestion on our roads.
We should see more of that kind of activity, she said, as Visit Napa Valley becomes more involved in policy-oriented solutions, just as the Napa Valley Vintners and other industry groups have done.
But a big part of changing its self-conception will be simply telling the story of how tourism benefits Napa County and what role Visit Napa Valley plays.
If you've read the Letters to the Editor in the Register, or attended any significant government meetings lately, you know that tourism has gotten something of a bad name. Critics frequently complain that tourists and hospitality workers are clogging our roads, or overdeveloping our lands, or driving out local-serving businesses.
Mike Thompson deserves another term in Congress, the editorial board says.
What seems to be less well known is that tourism is a major foundation of our local economy, which is robust and growing. Visit Napa Valley's latest Visitor Profile & Economic Impact Report finds that visitors spent $2.23 billion in 2018 and the industry generated $85.1 million in taxes for our local governments. Nearly 16,000 people are employed by tourist-serving businesses, with a combined payroll of $492 million.
If you want to understand what that means in a very direct way, look at the Transient Occupancy Tax, which generated $53 million countywide in 2018. That year, the TOT accounted for about 26 percent of all revenue for the city of Napa, or about $270 per person. Without that money, every person in Napa would have to pay an extra $270 in taxes to maintain the same level of service.
Upvalley, the numbers are even more stark. The TOT accounts for 65 percent of the budget, or $2,321 per resident, in Yountville and 54 percent in Calistoga, or about $1,260 per resident. St. Helena is lagging behind, but still gets about 22 percent of the budget from TOT, or about $512 per person.
All that is real money to maintain police and fire departments, roads, public works, and recreation programs. Without that TOT money, cities would be forced to slash services or raise taxes to maintain current levels.
The Napa Valley Register Editorial Board examines the supervisor races in Districts Four and Five.
No industry is without a downside, so it would be foolish to pretend that tourism is without its costs and challenges.
The change in outlook of Visit Napa Valley, and with it the larger hospitality industry, however, is a welcome sign that the tourism industry realizes that it needs to be part of the solution for any problems their business may create.
We applaud Visit Napa Valley for its new outlook and mission, and we welcome it to the table as businesses, residents and government look for solutions together.
The Napa Valley Register Editorial Board consists of Publisher Davis Taylor, Editor Sean Scully, and public members Cindy Webber, Ed Shenk, Mary Jean Mclaughlin and Chris Hammaker.
Catch the latest in Opinion
Get opinion pieces, letters and editorials sent directly to your inbox weekly!