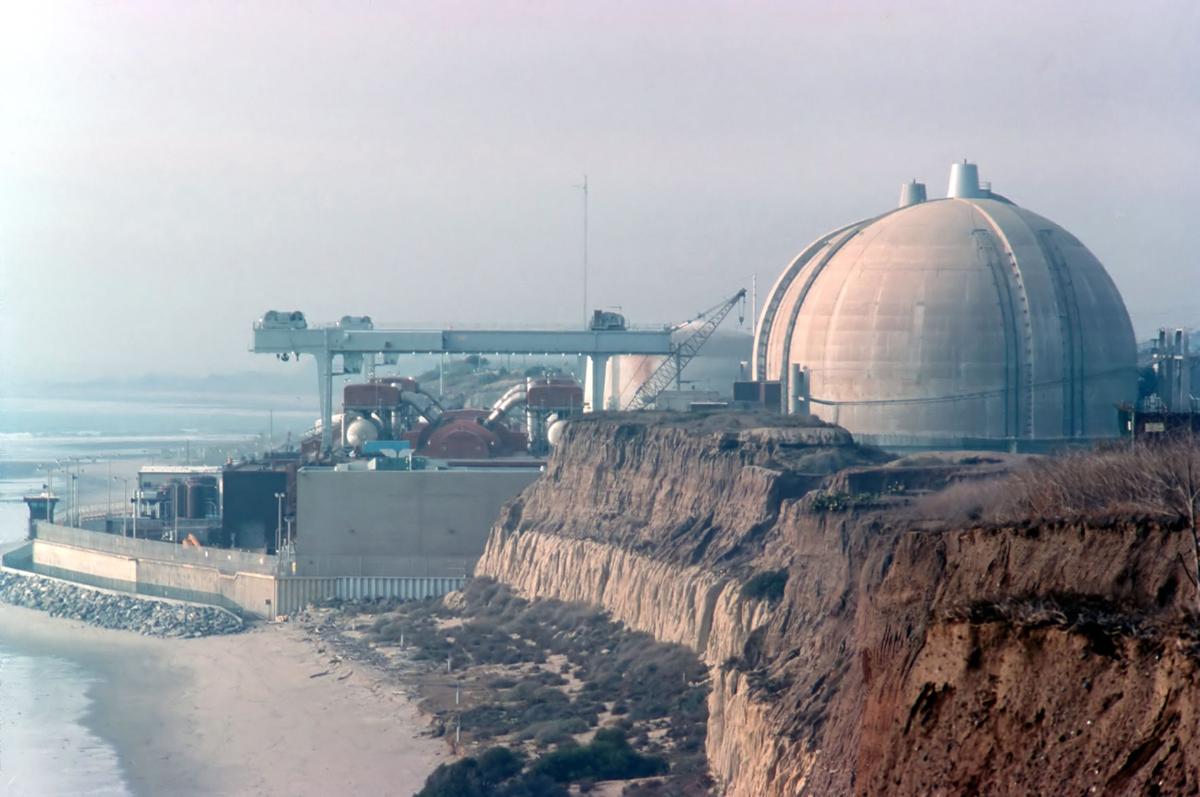 From San Onofre to Humboldt Bay, nuclear waste is piling up in California.
This most-toxic waste – tons and tons of it – is deadly for 200,000 years. Stranded next to a rising ocean at aging and decommissioned plants, the waste has no permanent home.
California is overdue in showing leadership.
California's electrical grid is getting cleaner, but it is still not well positioned to deal with a changing climate with its web of decades-old poles and wires, two researchers say.
Just as California has broken ranks with the federal government on regulating greenhouse gas emissions, Gov. Gavin Newsom and leaders from the Legislature must demand action on nuclear waste and fill gaps in oversight.
With federal regulators all but cornering nuclear policy, the industry all too often is left to regulate itself. Meanwhile, private contractors slop at ratepayer-funded decommissioning troughs while running loose with safety.
Enough is enough, California!
In north San Diego County, conditions at the shuttered San Onofre Nuclear Generating Station scream for state intervention, as Rep. Mike Levin, a Democrat from San Juan Capistrano, concluded in a task force report issued recently.
A decline in commercial real estate demand could represent an opportunity to reallocate portions toward more affordable housing in California.
Decommissioning started this year at the San Onofre plant, which quit making electricity in 2012. The plant's majority owner, Southern California Edison, has opened its $4 billion decommissioning purse to Holtec International as lead contractor in charge of transferring 3.6 million pounds of spent nuclear fuel from cooling pools to a storage system of Holtec's design.
That's where things get dicey.
Edison's contractors are cramming the spent fuel assemblies into thin-walled, steel canisters. Workers hoist the canisters from wet storage with a behemoth, track-driven gantry crane and crawl them to a concrete, dry-storage vault. That's where the 73 canisters will stay. Indefinitely.
COVID-19 shines a harsh spotlight on California's digital equity; we need action now from state leaders to extend the reach of broadband to all, former state Sen. Martha M. Escutia says.
Public hand-wringing intensified after a near-accident in 2018 involving a fully-loaded canister and the release of reports showing the canisters are prone to gouging during transfer. That can lead to corrosion and failure, especially in a marine environment. To make matters worse, the canisters cannot be repaired, monitored, inspected or transported once entombed in the vault.
What can California do? For starters, leaders can immediately improve oversight of nuclear waste storage.
Nuclear plant owners admit to not having developed procedures to replace fully-loaded canisters. That's why, as part of decommissioning California's coastal nuclear plants at San Onofre, Diablo Canyon and Humboldt Bay, the state Coastal Commission must demand the construction of handling facilities – known as "hot cells" – where canisters can be repaired or replaced.
State lawmakers should order construction of a hot cell at the decommissioned Rancho Seco Nuclear Generating Station, just 40 miles south of their offices in Sacramento.
Stimulus investments in cutting-edge energy and transportation infrastructure can help lead us out of a recession and build the foundation for a strong economy, clean engineer entrepreneur Brett Hauser said.
In San Diego County, near the border with Orange County, 8.2 million people live within 50 miles of the old San Onofre plant. On July 16, the California Coastal Commission approved Edison's application to dismantle the plant's cooling pools. That approval would be disastrous. The spent fuel cooling pools provide our last option for dealing with a damaged canister.
Coastal Commissioners are appointed by the same Legislature that should prepare for a crisis instead of responding to one. You don't wait for a fire to create a fire department. Preparation is cheaper and faster than responding to a crisis. Tragically, the COVID-19 pandemic has shown that preparation is not always our strongest suit.
As recommended in the Report of the San Onofre Nuclear Generating Station Task Force, a state model would improve agency coordination on waste storage permit applications and increase engagement with federal agencies to advance solutions for containing and handling deadly nuclear waste. The solutions should be tied to strict, economic enforcement.
Coastal commissioners, lawmakers, regulators and anyone else with a stake in California – that's nearly 40 million of us – should read the report and demand action on nuclear waste.
Watch Now: California's new "predatory lending" law, explained
Bart Ziegler is president of the Samuel Lawrence Foundation, a nonprofit based in Del Mar. He wrote this for CalMatters, a public interest journalism venture committed to explaining how California's Capitol works and why it matters.
Catch the latest in Opinion
Get opinion pieces, letters and editorials sent directly to your inbox weekly!