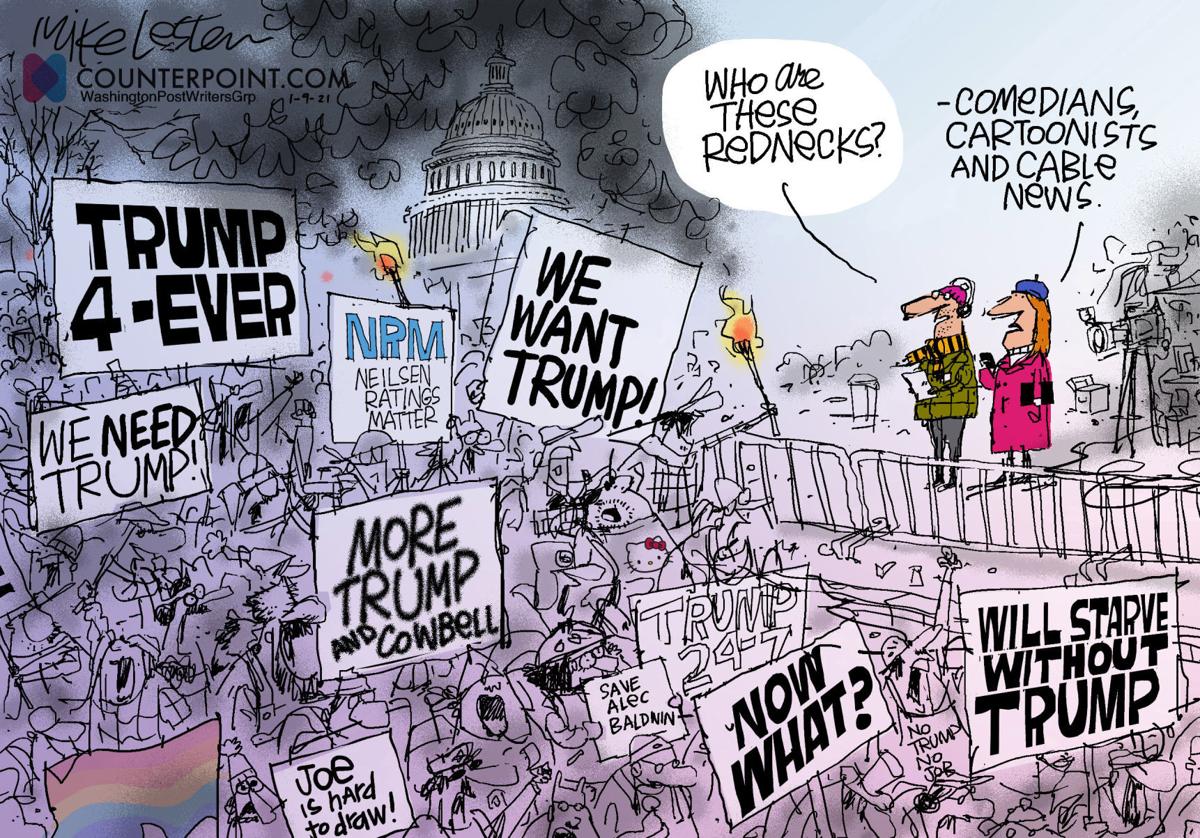 Mike Lester editorial cartoon
Governments that have built their budget strategy around property tax and sales tax increases could have long-term financial problems, says former Ventura Mayor William Fulton says.
Napa city officials seem to be taking a gratifyingly long view on how to deal with the pandemic and its economic fallout, the Editorial Board says.
Signe Wilkinson editorial cartoon
Attack calls us to remember what it is we love about this great country and to come together as a nation to support the Constitution, says Vern Pierson, president of the California District Attorneys Association.
The insurgency by MAGA terrorists simply cannot stand as another fresh insult to the brain that Americans are forced to live with, columnist Virginia Heffernan says.