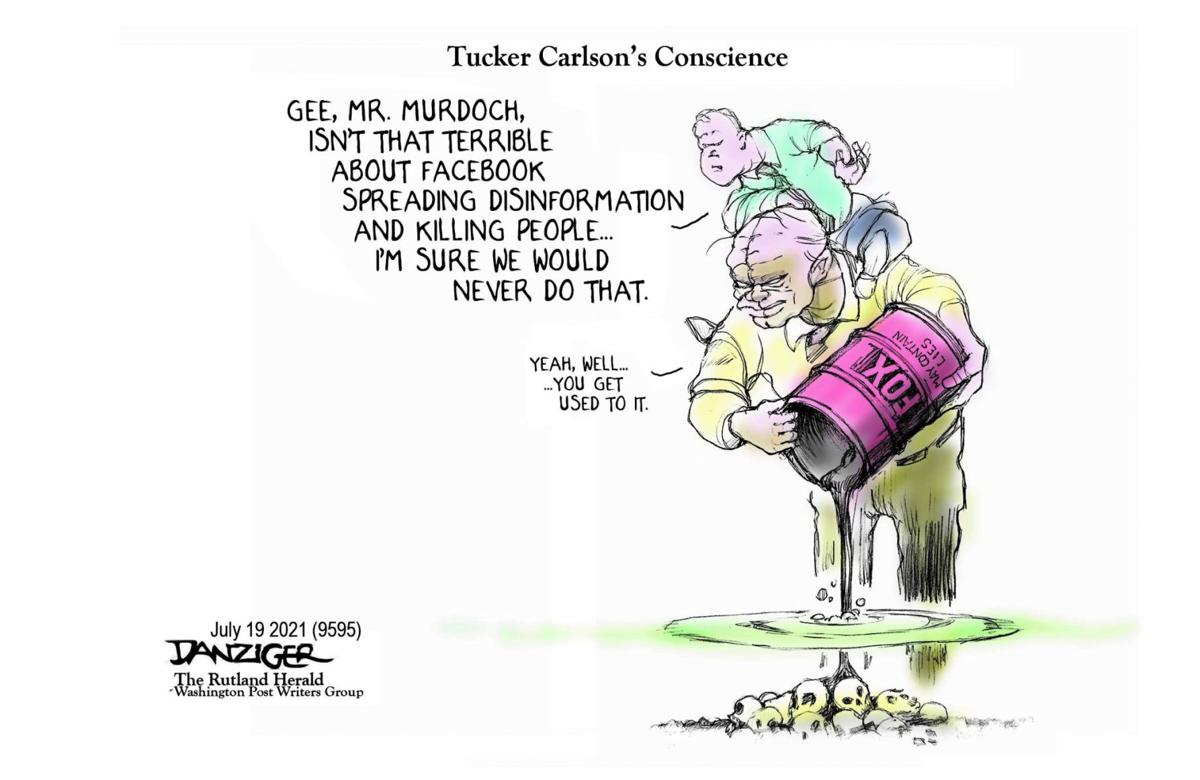 Jeff Danziger editorial cartoon
As with hydroxychloroquine, high hopes for Ivermectin owe more to politics than to science, columnist Faye Flam says.
When the legal battle over employees vs. contractors wrapped up in California, no one thought it could harm the independence of the scientific body charged with protecting Delta water. But it did, two Delta advocates say.
California has a history of treating public water as a commodity and entrusting it to corporate interests that fail to manage it responsibly, says Alexandra Nagy, the California director for Food & Water Watch
Tim Campbell editorial cartoon
Managing droughts well requires extensive and organized preparation, which California sometimes lacks. Our losses will be greater if we manage poorly because of delay, complacency or panic, engineering professor Jay Lund says.
Lisa Benson editorial cartoon
California's water rights system is so complex that it can be difficult to determine who should be in line, and where, says Michael Kiparsky, director of the Wheeler Water Institute in the Center for Law, Energy and the Environment.