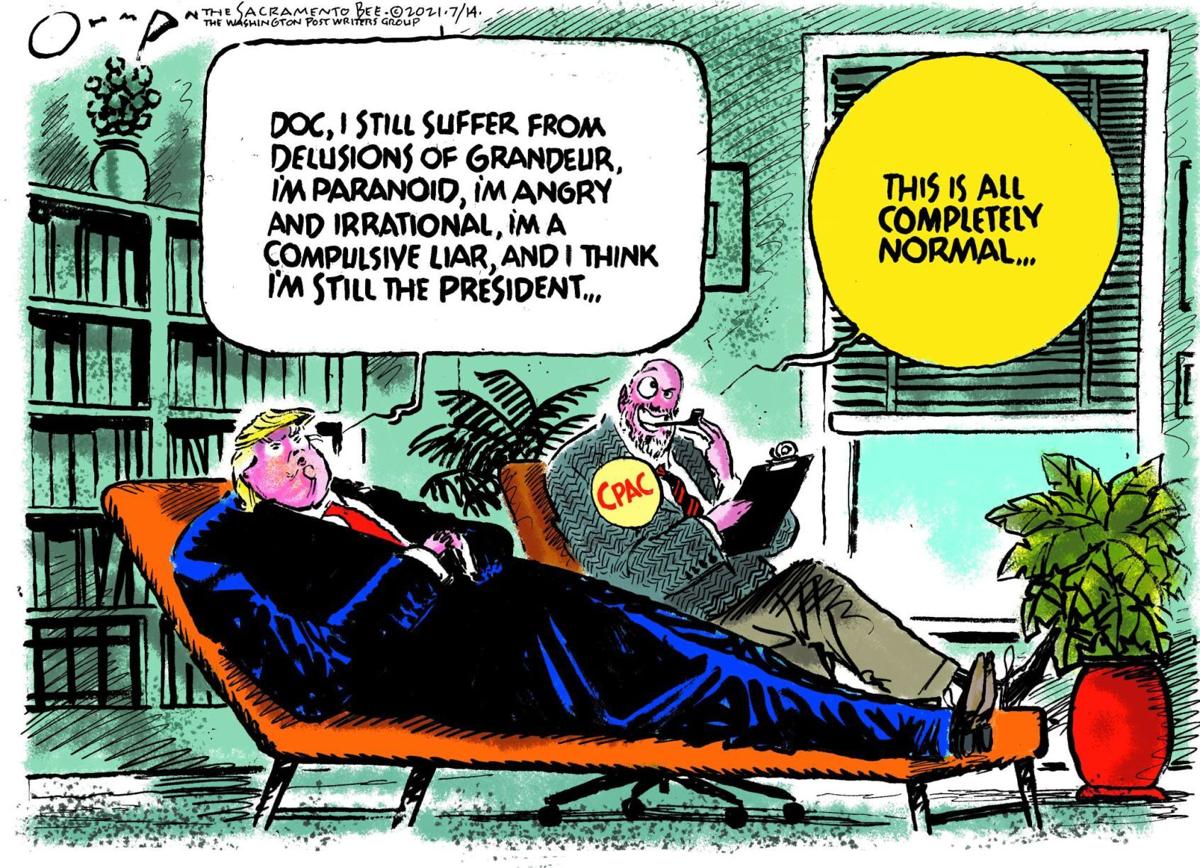 Jack Ohman editorial cartoon
To meaningfully address the intertwined problems of climate change, wildfire risk and housing affordability, land-use policies in California must change. Senate Bill 10 offers a sensible place to start, law professor Christopher S. Elmendorf says.
Libertarians should cheer this week's decision by a federal judge upholding Indiana University's vaccine mandate for students, law professor Stephen L. Carter says.
If you are shameless attention hound, there is only one thing you can do: Team up and take your show on the road, hoping to raise some cash along the way, columnist Robin Abcarian says.
Delays and exemptions sought by hospital lobbyists undermine legislation designed to upgrade buildings and ensure that communities can get care after an earthquake, says Cathy Kennedy, president of the California Nurses Association.
Jeff Danziger editorial cartoon
Clay Bennett editorial cartoon