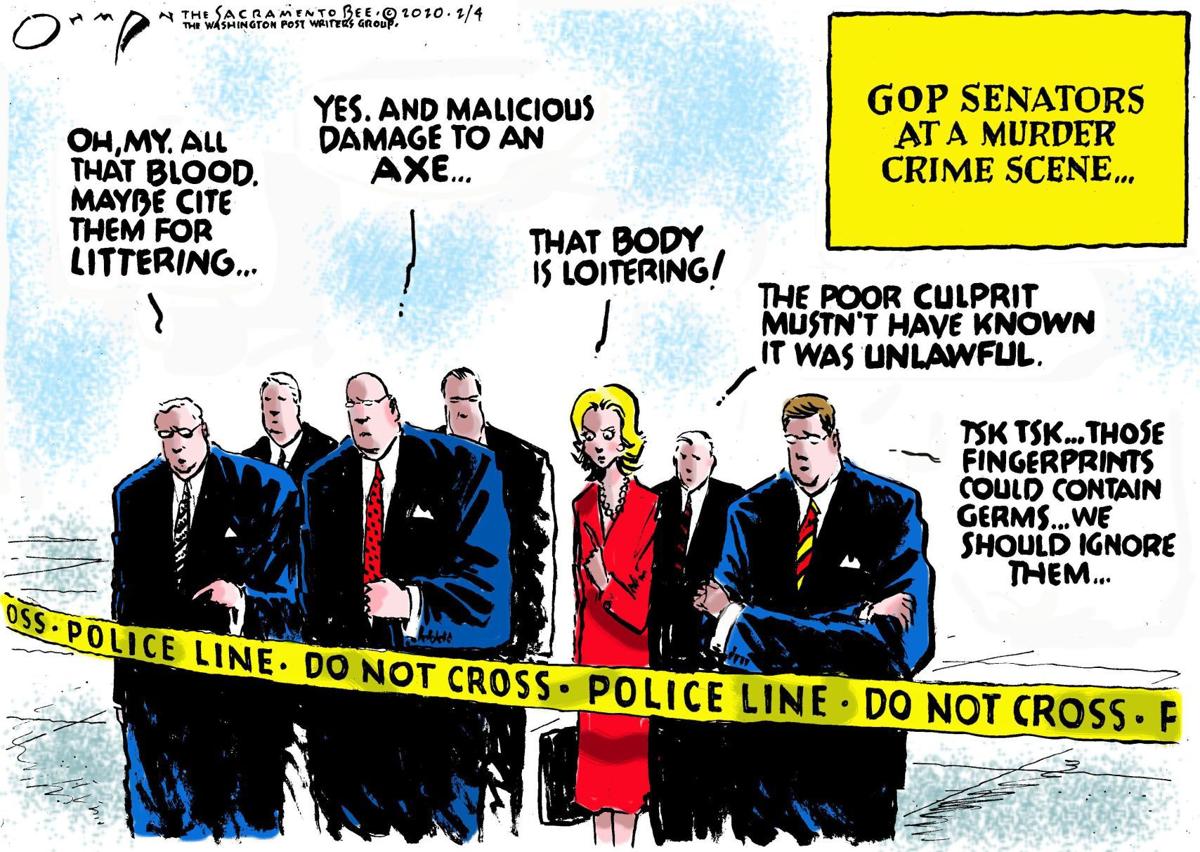 You have free articles remaining.
Jack Ohman editorial cartoon
The editorial board analyzes the candidates to manage Napa County's money.
The Napa Valley Register Editorial Board examines the supervisor races in Districts Four and Five.
Mike Lester editorial cartoon
Nick Anderson editorial cartoon
Roberto Tinoco editorial cartoon
Lisa Benson editorial cartoon
Politicians of all stripes seem to believe that the general public views deficits and debt as abstract concepts, and folks' eyes tend to glaze over at such complex and unpleasant subjects, retired banker Alexander Boyle says.
With cannabis, California has a chance to create an alternate model as cannabis prohibition crumbles nationally and worldwide, researcher Michael Polson says.
The fact that China chose secrecy and inaction at the start of the outbreak turned the possibility of an epidemic into a reality, columnist Ivo Daalder says.