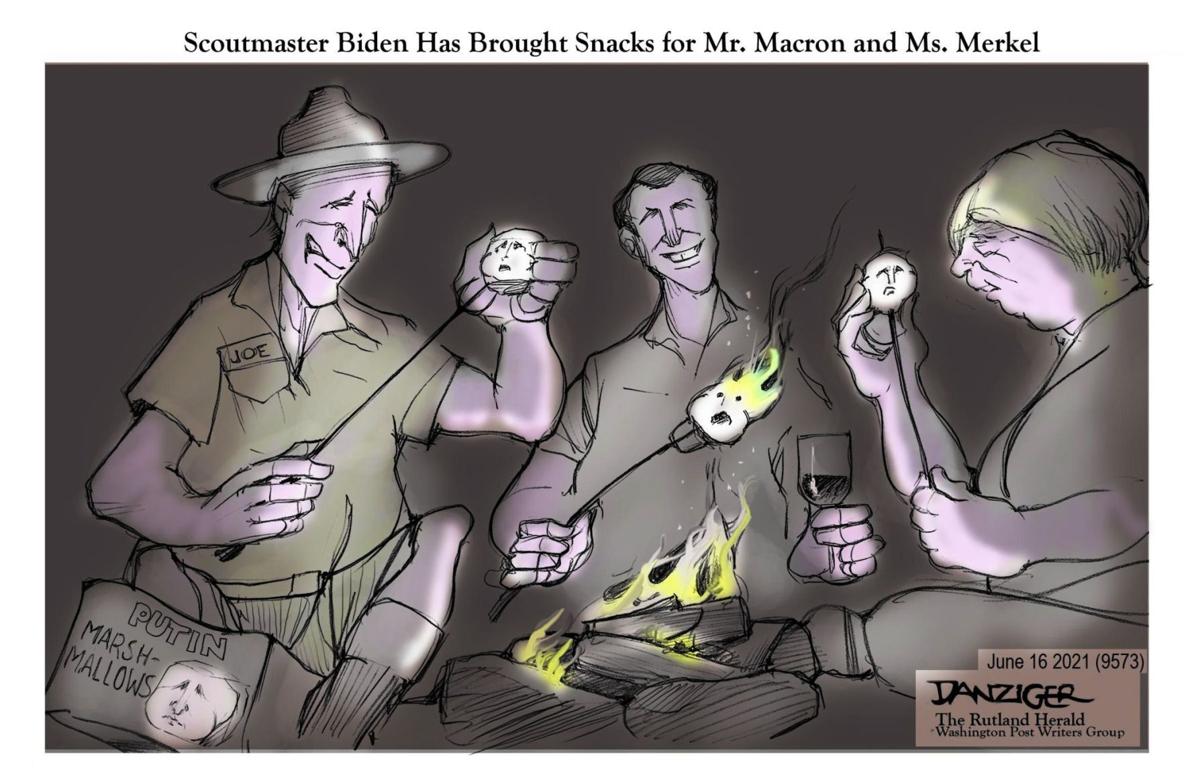 Jeff Danziger editorial cartoon
Libertarians should cheer this week's decision by a federal judge upholding Indiana University's vaccine mandate for students, law professor Stephen L. Carter says.
Jeff Danziger editorial cartoon
To meaningfully address the intertwined problems of climate change, wildfire risk and housing affordability, land-use policies in California must change. Senate Bill 10 offers a sensible place to start, law professor Christopher S. Elmendorf says.
If you are shameless attention hound, there is only one thing you can do: Team up and take your show on the road, hoping to raise some cash along the way, columnist Robin Abcarian says.
Jack Ohman editorial cartoon
Tim Campbell editorial cartoon
We can safely use recycled water to drink, irrigate parks, support environmental uses, grow crops and produce energy, says Jennifer West, the managing director of WateReuse California.
All the major candidates trying to oust Gov. Gavin Newsom and replace him are Republicans, but some wear different stripes, columnist George Skelton says.
It is essential that those living in the same neighborhoods be placed within the same district boundaries to avoid weakening their political power, says Jose Garcia of the Latino Community Foundation.
Roberto Tinoco editorial cartoon