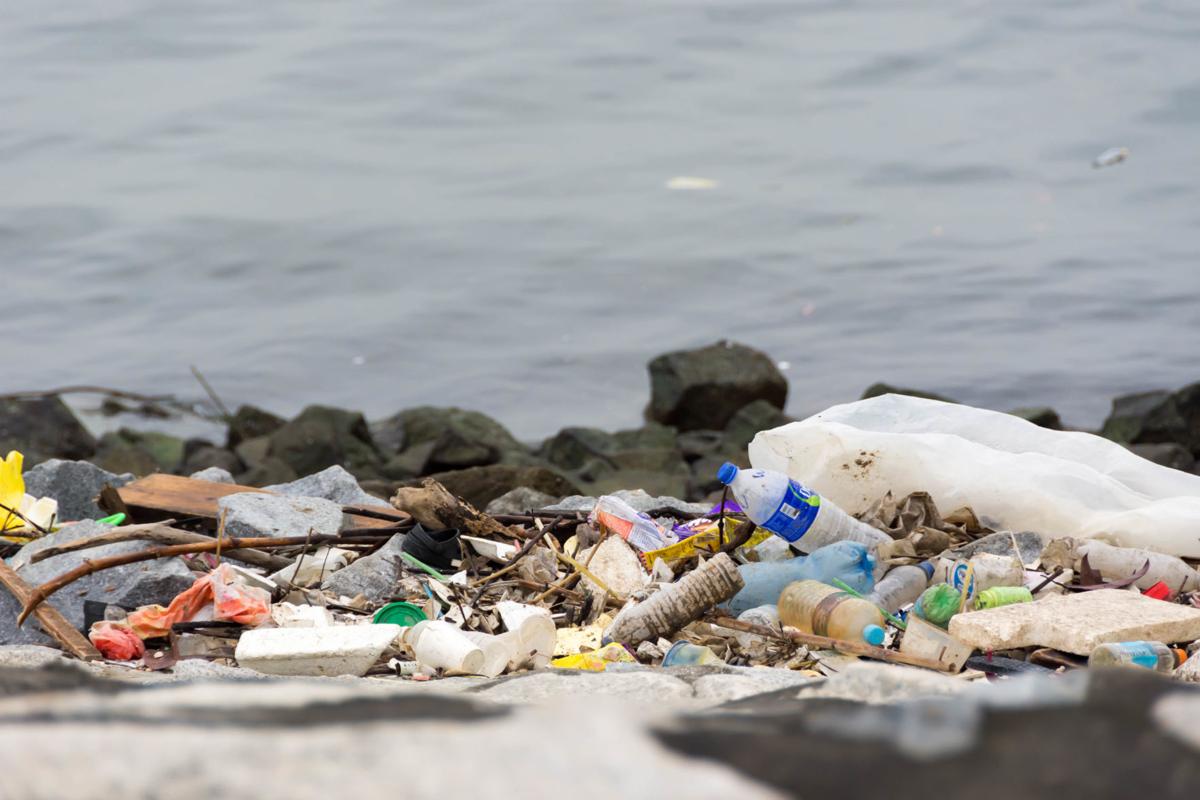 By now, you may be overwhelmed by endless stories of marine wildlife and land animals being affected by plastic. You may know that this widespread waste in the ocean, on land, and in the food chain means that all of us breathe, drink, and eat microplastic particles every day. We're facing a macro-problem.
Food packaging chemical additives migrate out of packaging and into our food and beverages, posing health risks. Plastic microfibers and microplastics are in seafood, tap and bottled water, dust, and agricultural soil.
Oil refineries, plastic manufacturers and incinerators tend to be located in low-income communities, whose residents bear the brunt of the associated health impacts. Through these sources, plastic and associated chemicals can end up in human tissues, potentially causing an adverse effect on our health.
The entire plastics life cycle contributes to our climate crisis. Harming communities and ecosystems from start to finish, it begins with fossil fuel extraction, continues through manufacturing, transport, and occurs when discarded plastics emit greenhouse gases as they break down.
In spite of these dangers, plastic production is projected to increase significantly in the next decade.
Another problem with this garbage is its financial cost.
California communities and taxpayers spend almost $500 million annually to clean up and prevent litter in streets, storm drains, parks, beaches and waterways.
And because China and other countries that used to purchase recyclable materials have stopped doing so, much of the waste accumulates in recycling centers and landfills, further burdening our local governments.
California is attempting to slow this plastic tide. State laws and local ordinances regulate bags, straws, microbeads, and polystyrene. Californians want these changes.
When the plastic bag industry funded a 2016 ballot measure to repeal the law to ban plastic bags in grocery stores and retail outlets, voters enthusiastically upheld the ban. California must continue to demonstrate leadership in addressing the global garbage crisis.
This year, California has created an opportunity to do so. The Clean Seas Lobbying Coalition, along with a diverse group of businesses, environmentalists, local governments, and others, strongly supports a pair of measures that would accomplish a revolutionary, yet reasonable, goal.
Senate Bill 54 by Sen. Ben Allen, a Santa Monica Democrat, and Assembly Bill 1080 by Assemblywoman Lorena Gonzalez, a San Diego Democrat, offer a comprehensive, material-neutral approach to create a real solution.
Manufacturers would be required to reduce all single-use packaging and the top 10 most littered single-use plastic products in the state by 75% by 2030.
Producers would have flexibility to determine how to best redesign their products and packaging for reusability, true recyclability and compostability, and use of fewer materials and more recycled content.
Public input and critical state oversight would ensure that reduction goals and recycling requirements are met.
If approved, the law would create better consumer choices, reduce litter clean up and waste management costs, and improve the health of California's people, wildlife, and environment.
That's why we in the Clean Seas Lobbying Coalition are asking Californians to contact their legislators to urge their support for these very important bipartisan-supported measures.
Genevieve Abedon is an advocate for the Clean Seas Lobbying Coalition, a coalition of 11 organizations dedicated to source reduction solutions to the plastic pollution crisis. She wrote this commentary for CalMatters, a public interest journalism venture committed to explaining how California's Capitol works and why it matters.
Catch the latest in Opinion
Get opinion pieces, letters and editorials sent directly to your inbox weekly!