A new report on how Supervisor Belia Ramos came to have an early COVID vaccine at age 42 is a political inkblot test — people see in it what they want to see.
For the many who dislike Ramos, the report is Watergate, Iran Contra and the Teapot Dome combined, a scandal so discrediting that the second-term supervisor must pay the ultimate political price.
For the many who like Ramos, it is one of those metaphorical nothingburgers, a witch-hunt and a political smear job that needs to be roundly ignored.
Support local news coverage and the people who report it by subscribing to the Napa Valley Register. Special offer: $1 for your first 6 months!
To summarize for those not following the drama: On Jan. 20, in the hectic early weeks of the rollout of the vaccine, Ramos was recruited by an unnamed private non-profit to film a public service announcement in Spanish to encourage all those who were eligible to get the shot.
Toward the end of the business day, she arrived at the county's vaccine station, at the Napa Valley Expo. After the regular appointments had been doled out, Ramos went through the drive-through process, receiving a simulated shot, using a syringe without a needle.
At the same time, Expo workers were reaching out to people on the county's carefully limited and curated standby list — mostly county and municipal workers over 65 — to find volunteers to take six surplus shots, which would have to be discarded if nobody stepped forward.
What happened next is a little murky, based on the report. After the six surplus shots had been used, suddenly an unnamed worker appeared with a seventh shot, which workers offered to Ramos, though she was not in any of the categories eligible for a vaccine by age or occupation. She accepted without protest.
The report of investigators on how Supervisor Belia Ramos came to get a COVID vaccine dose on Jan. 20 even though she was not eligible.
Someone observed this and reported it to a reporter at ABC 7 TV, which issued a strongly worded story accusing her of taking a vaccine that could have gone to a more vulnerable person.
So what does the report say? It finds no evidence that Ramos requested a vaccine, or that she arrived at the site expecting to receive one. In the initial confusion of her arrival to film, the report says, she was asked directly by workers whether she was there to receive the vaccine and she replied "I don't think so."
The report also finds no evidence that the staff wasted any vaccine in the process of giving it to Ramos. It appears that it was a legitimately left-over vaccine and none of the precious frozen vials were defrosted to give her a shot.
And yet, the report does not show that Ramos made any effort to clear up the confusion over her presence, which apparently had not been well explained to staff in advance. Nor did she decline the shot when it was offered or otherwise find a way to get it to an eligible person.
Instead, she conspicuously hung around long after her filming was done, chatting and glad-handing with staff. That caused many of the staff and volunteers to become uncomfortable and to feel unspoken pressure to provide this powerful elected official a shot, despite her age.
Watergate it is not, but at the same time, the report does not paint a flattering portrait of Ramos. She comes off as entitled, out-of-touch and obtrusive, all charges that have been leveled against her by critics and former supporters over the years.
This comes on top of Ramos's inept handling of the fallout from the ABC 7 story. At the time, she declined to speak with the TV station's reporter, saying she was "too busy," despite the fact that she had rarely been shy about media appearances in any previous circumstance. Later, she variously claimed to the Register and others that she was on the official standby list (she was not, a fact made perfectly clear by the report) and that she was "cleared" by an initial investigation by the county CEO (an assertion only partly vindicated by the new report).
While the report does not represent a crippling blow to Ramos, it does highlight some of her less flattering and politically astute traits, which have served to alienate many of her initial supporters, including colleagues on the board of supervisors. If she does not take the report and the criticism to heart, it could spell trouble for her political prospects in the future.
Unfortunately, what is most important about the report is lost behind the polarizing sideshow of the Ramos vaccine. In setting the stage for the events of Jan. 20, the investigators meticulously examined how the county handled the universally chaotic early weeks of the vaccine rollout.
After some initial confusion and a steep but short learning curve, the county came up with a well-thought-out and carefully curated method for distributing excess vaccines at the end of each day. They prudently chose people for the standby list who were eligible and were likely to be available on short notice.
The workers closely monitored the pace of vaccinations every day and thawed out frozen vials conservatively to minimize leftovers — usually, just four to six extra dosed per day, a manageable number.
Remarkably, investigators found no evidence that any doses were wasted in those early weeks, when vaccines were in desperately short supply. Nor did they find any evidence of any cases — other than the Ramos shot — when someone who was not eligible received a spare dose.
So while the report is unflattering to Ramos, if not politically fatal, it does clearly show that our county health authorities and their front-line staff did an excellent job under trying circumstances. For that, we are profoundly grateful.
Check out the week in cartoons
Lisa Benson cartoon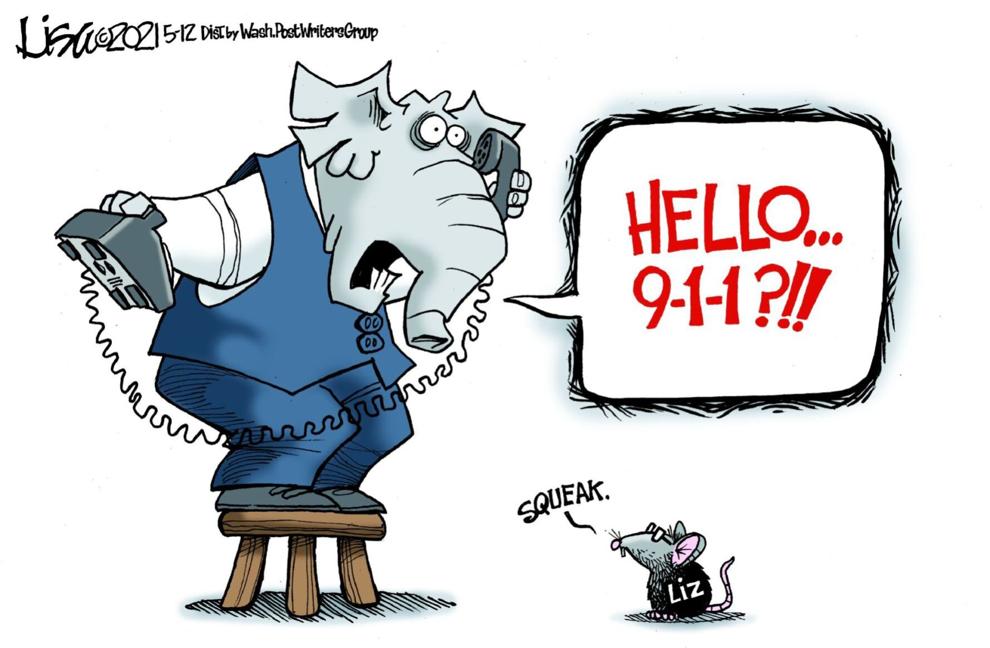 Clay Bennett cartoon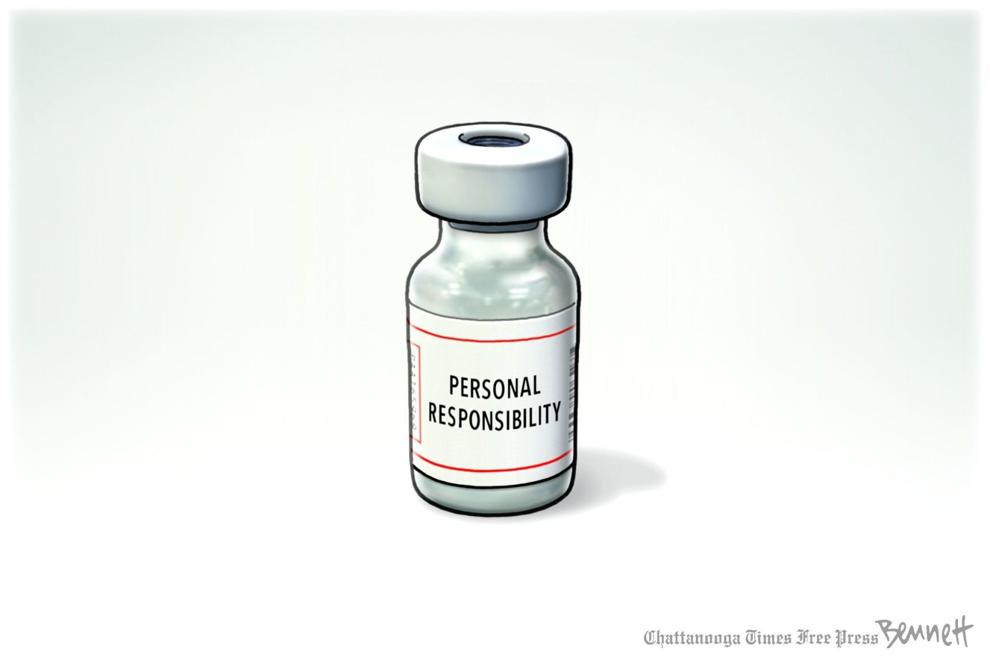 Clay Bennett cartoon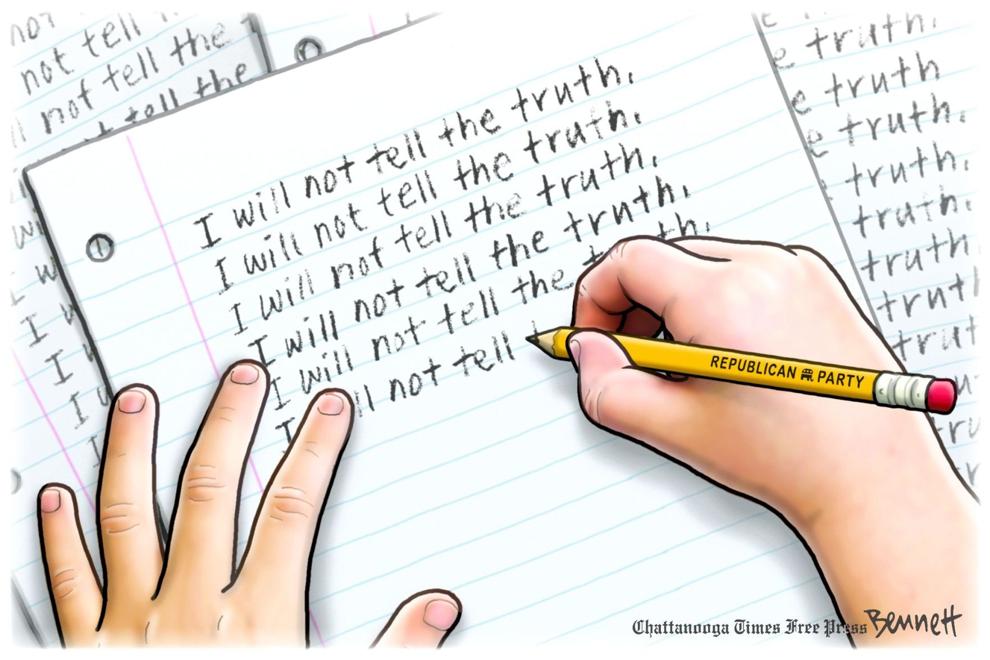 Clay Bennett cartoon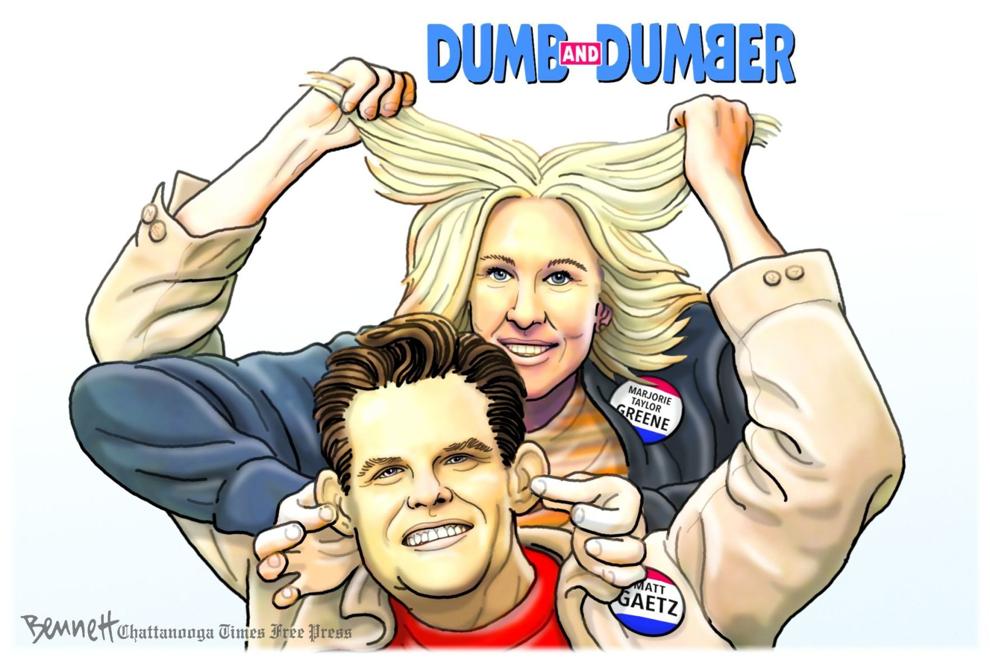 Clay Bennett cartoon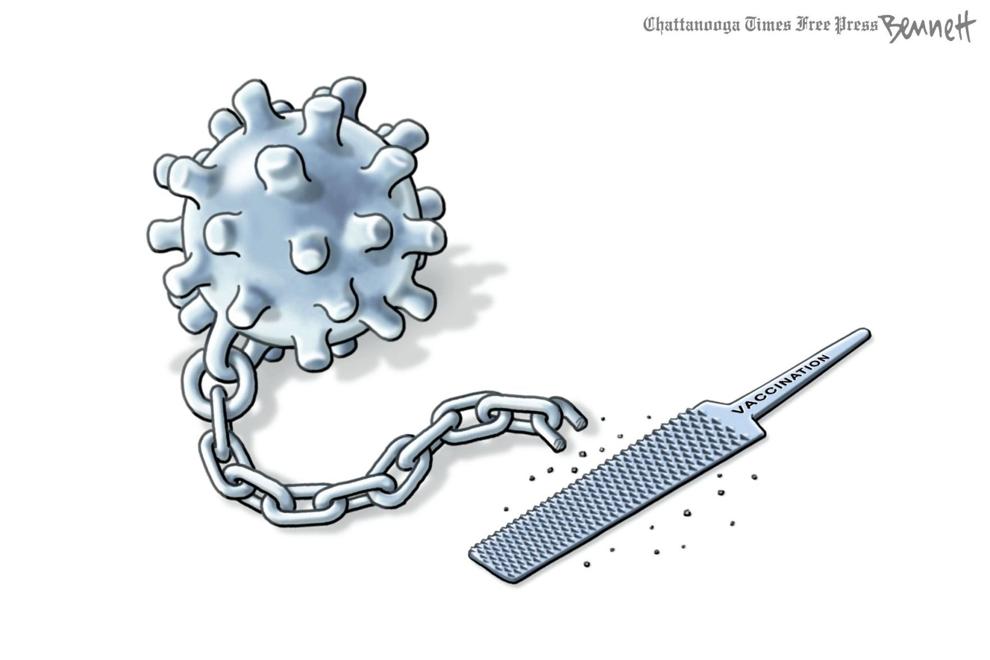 Clay Bennett cartoon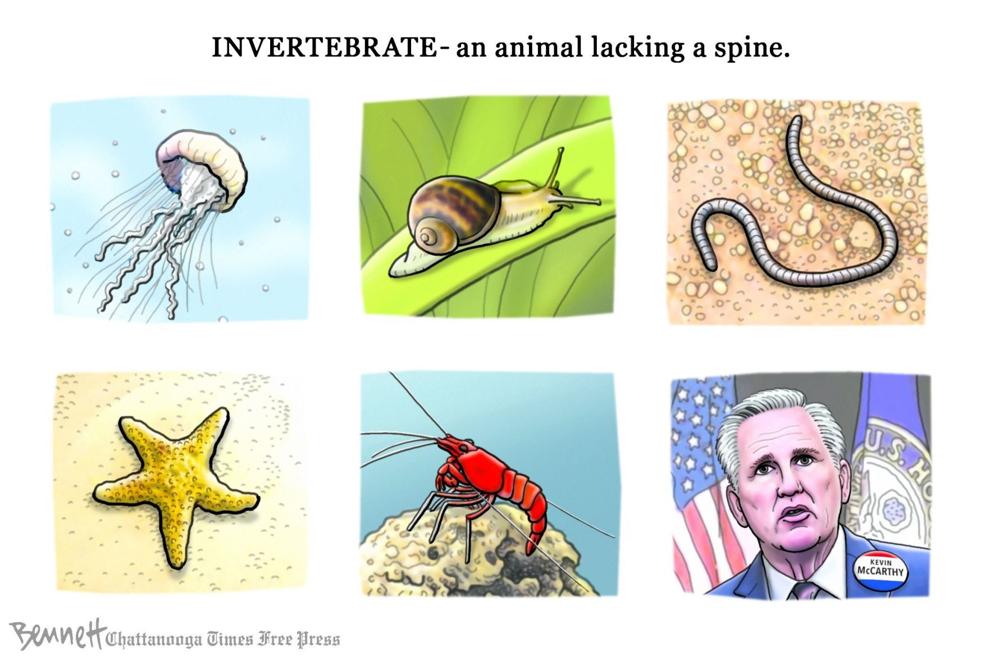 Jeff Danziger cartoon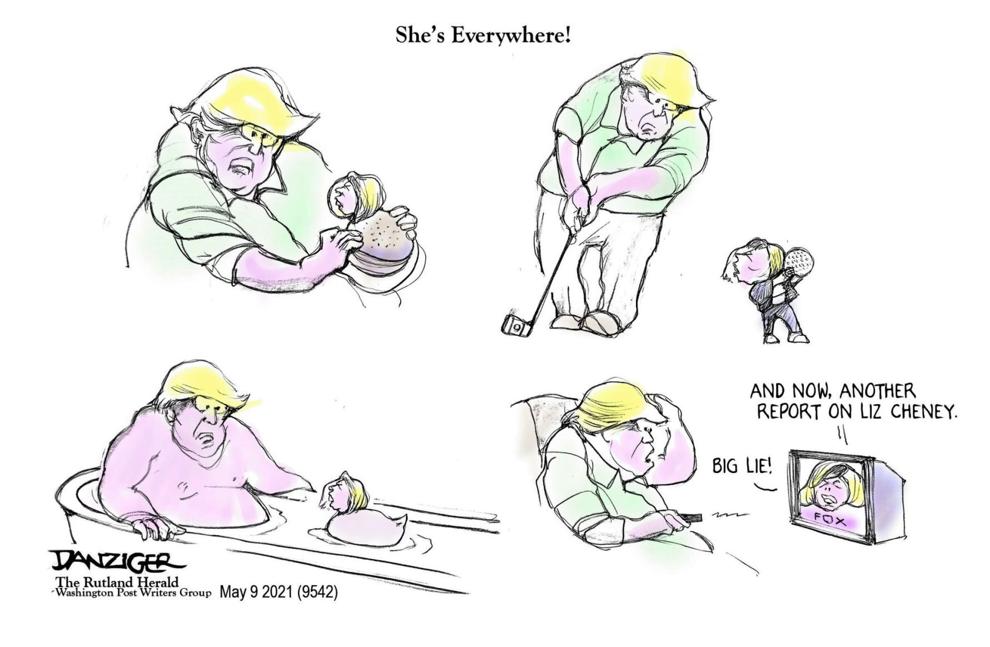 Jeff Danziger cartoon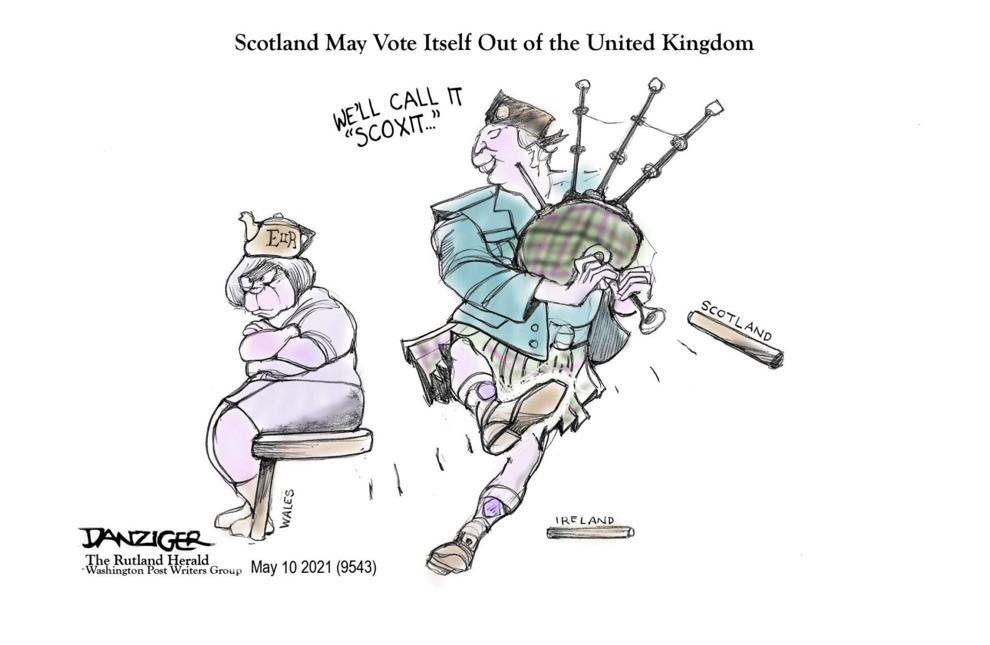 Jeff Danziger cartoon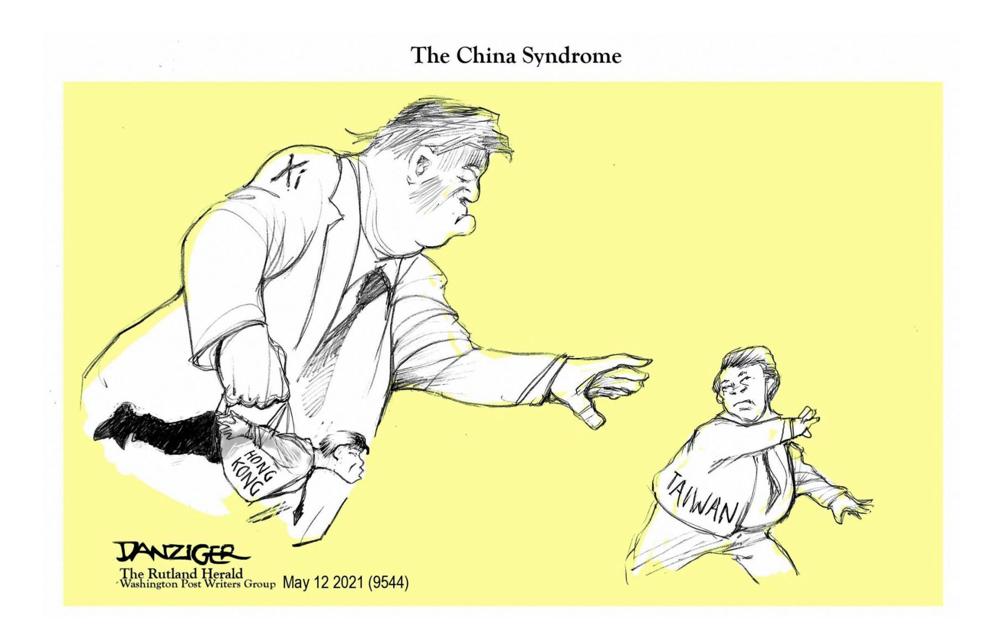 Jeff Danziger cartoon
Jeff Danziger cartoon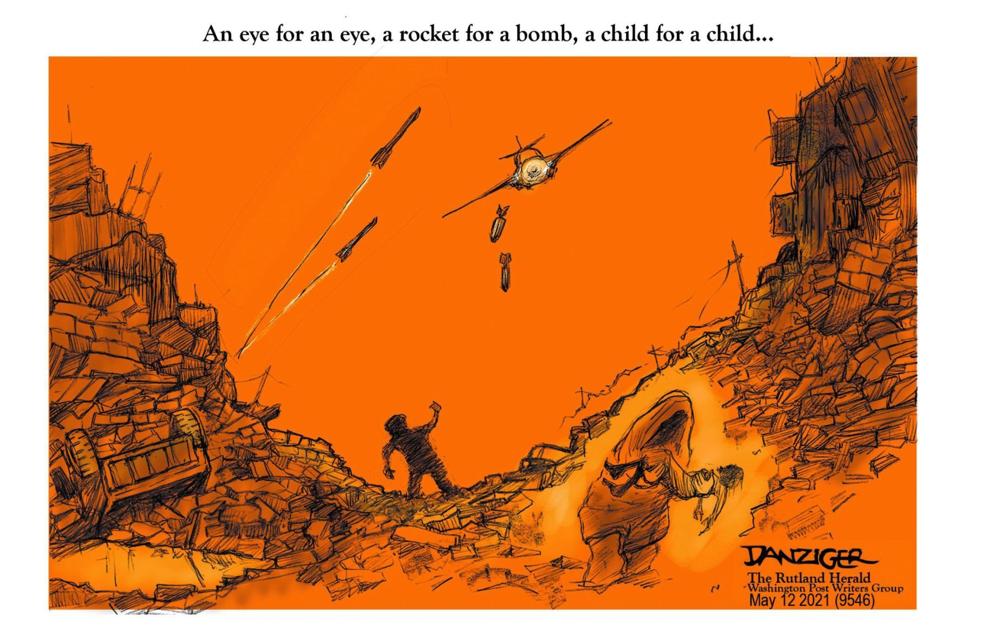 Jeff Danziger cartoon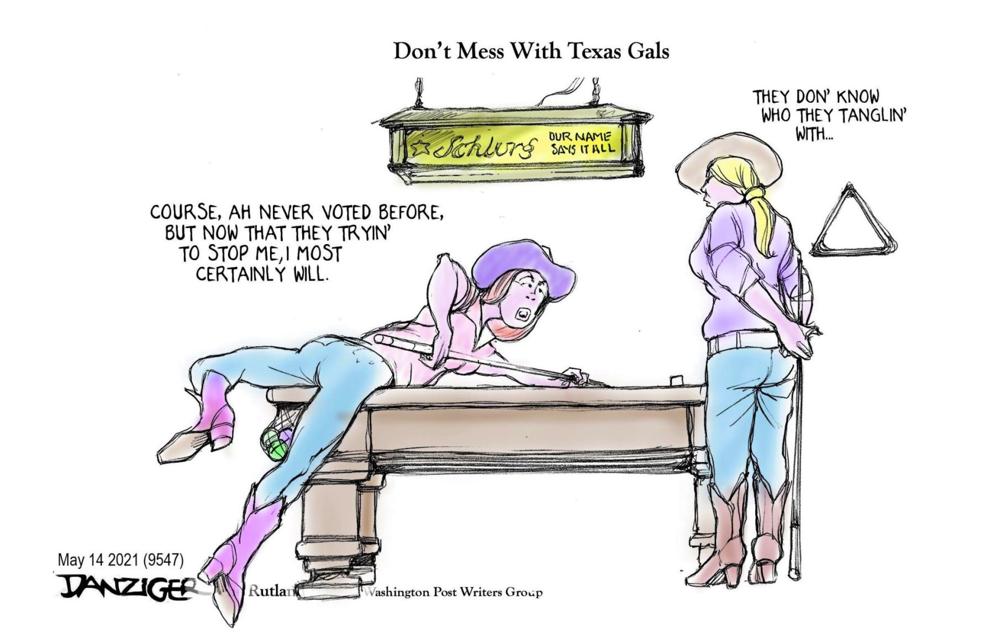 Lisa Benson cartoon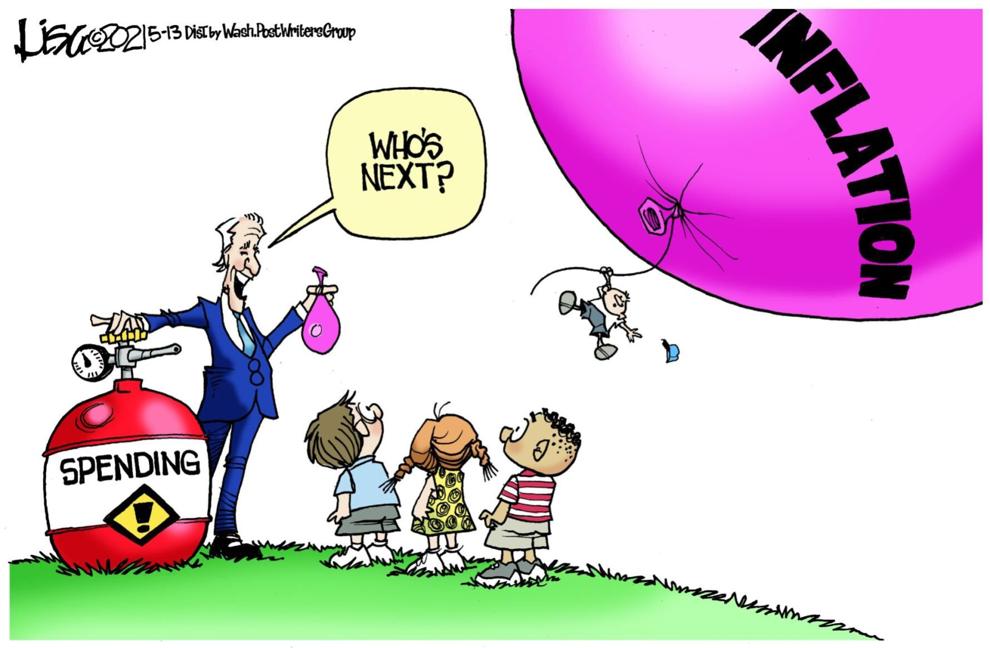 Lisa Benson cartoon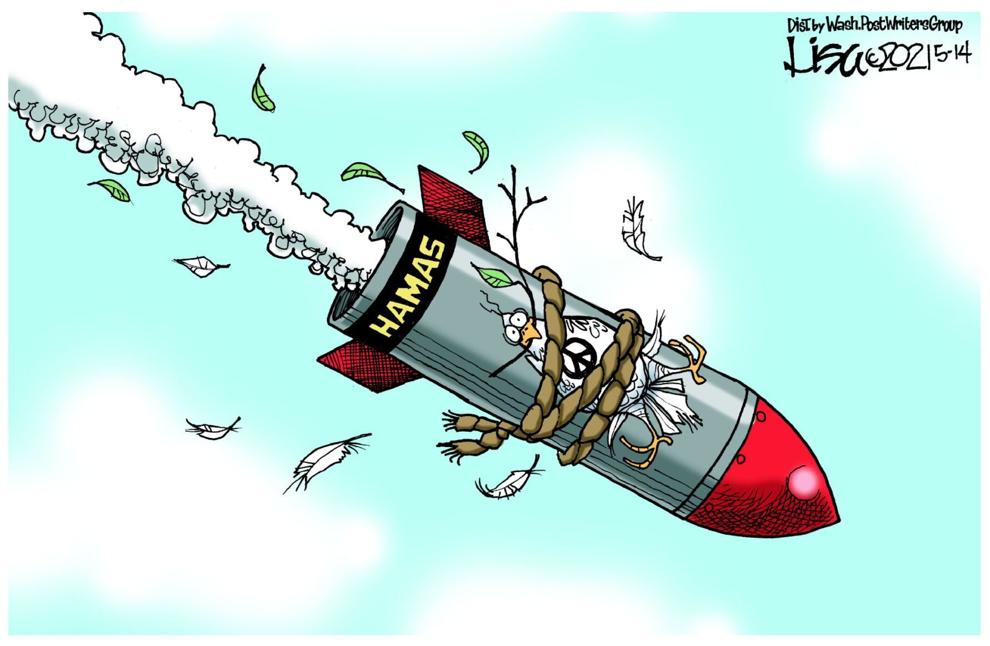 Mike Lester cartoon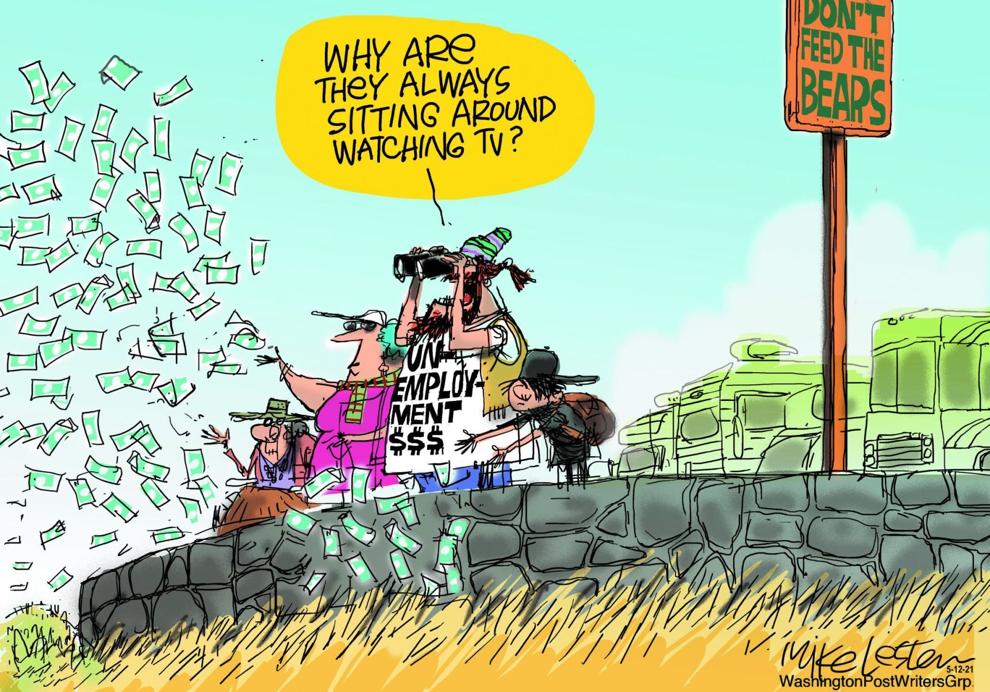 Mike Lester cartoon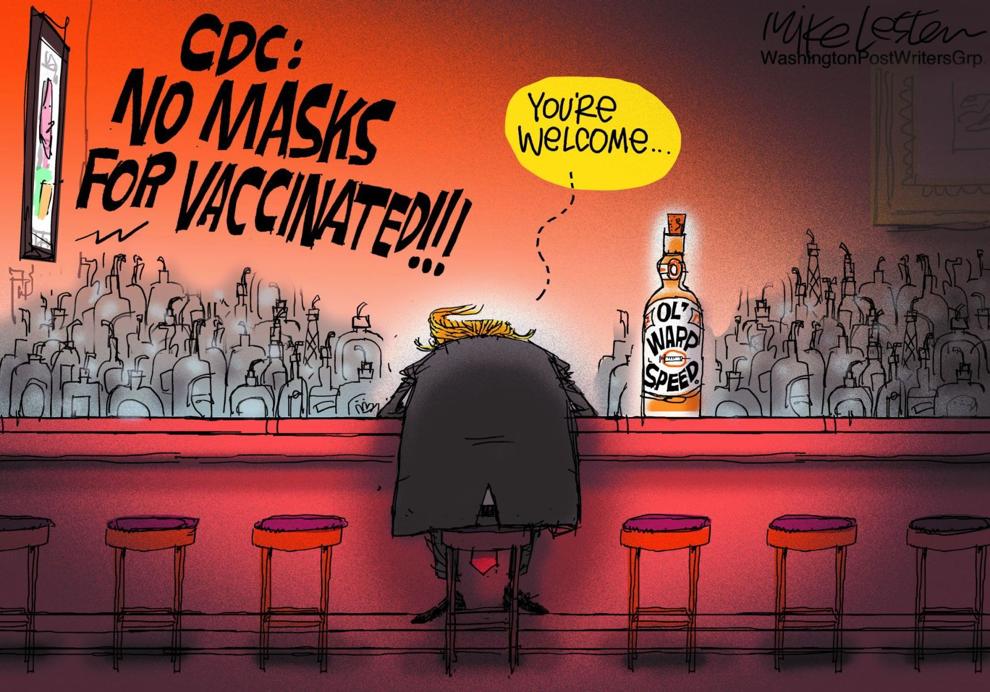 Signe Wilkinson cartoon
Tim Campbell cartoon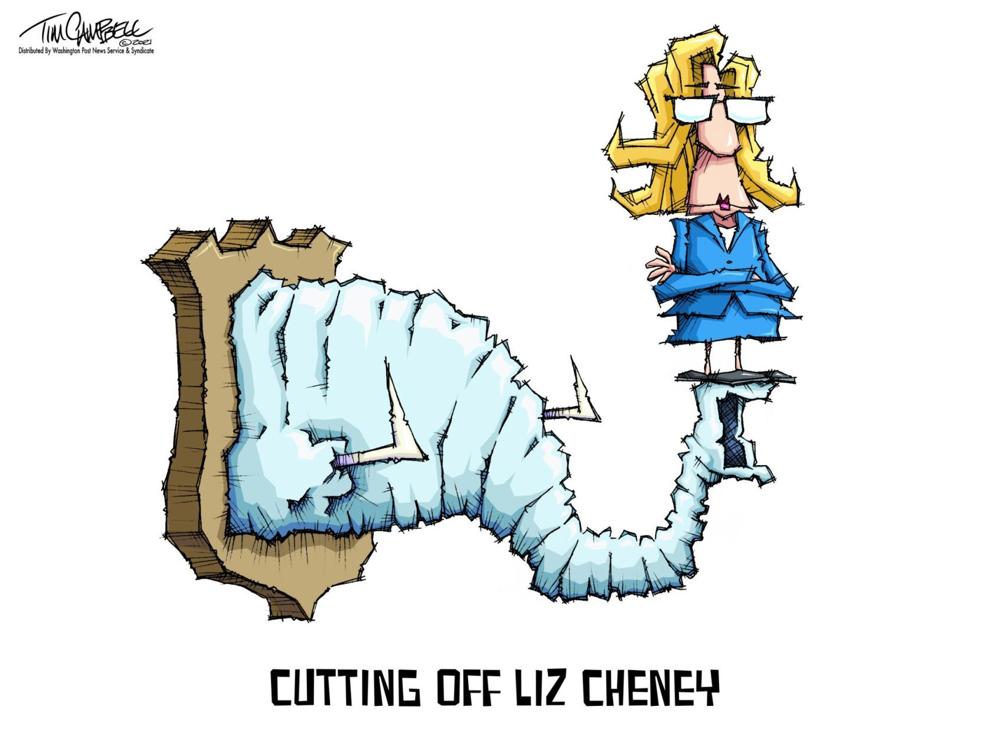 Tim Campbell cartoon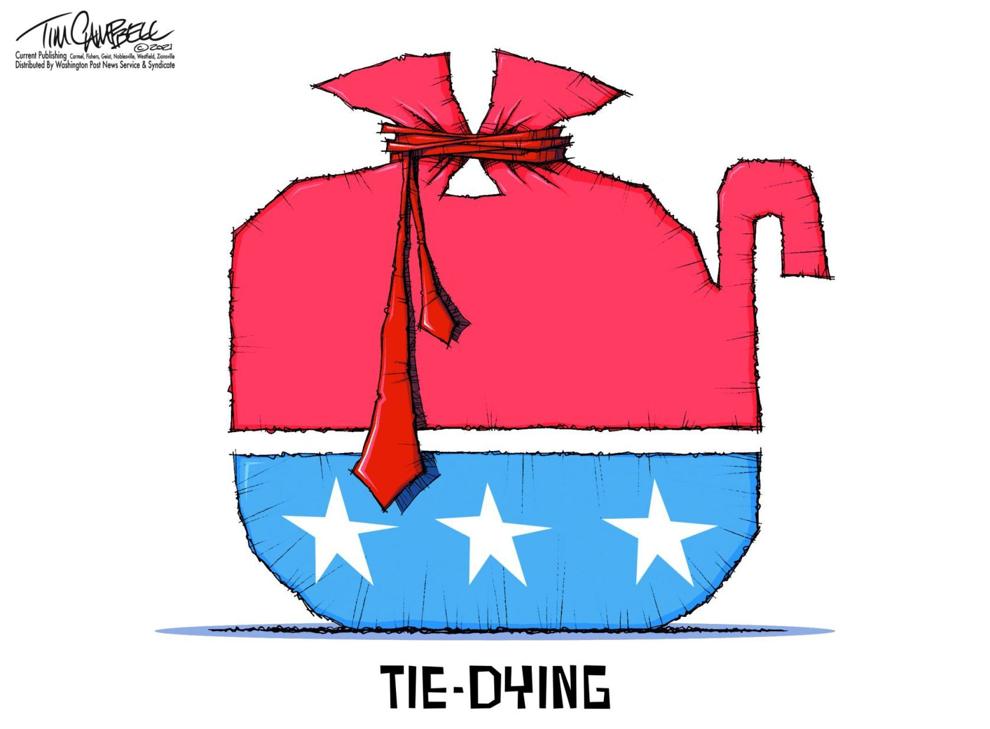 Clay Bennett cartoon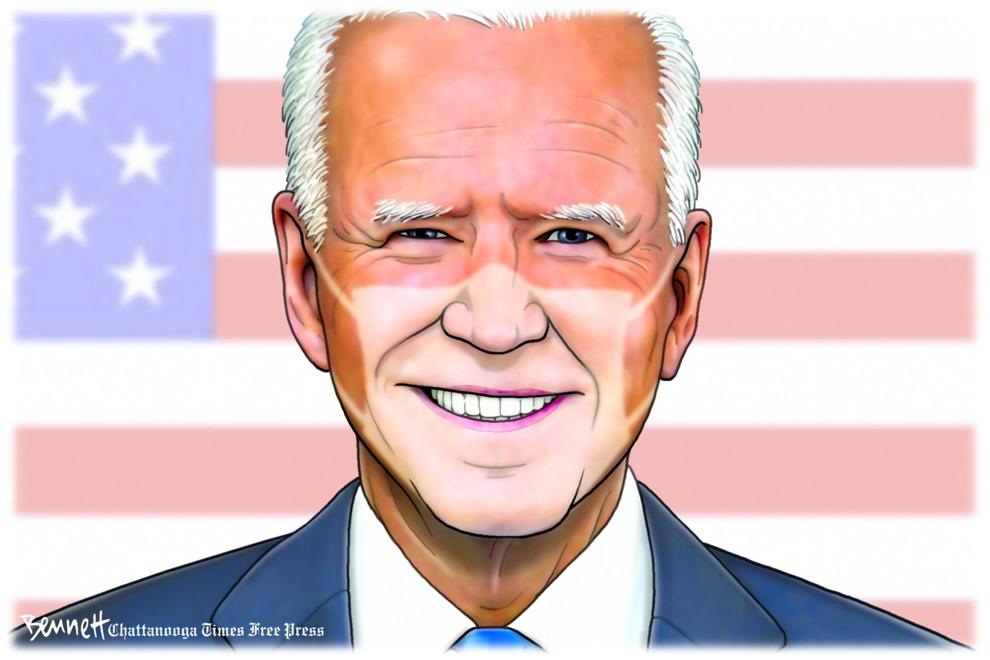 The Napa Valley Register Editorial Board consists of NVR President Davis Taylor, Editor Sean Scully, and public members Cindy Webber, Ed Shenk, Mary Jean Mclaughlin and Chris Hammaker.