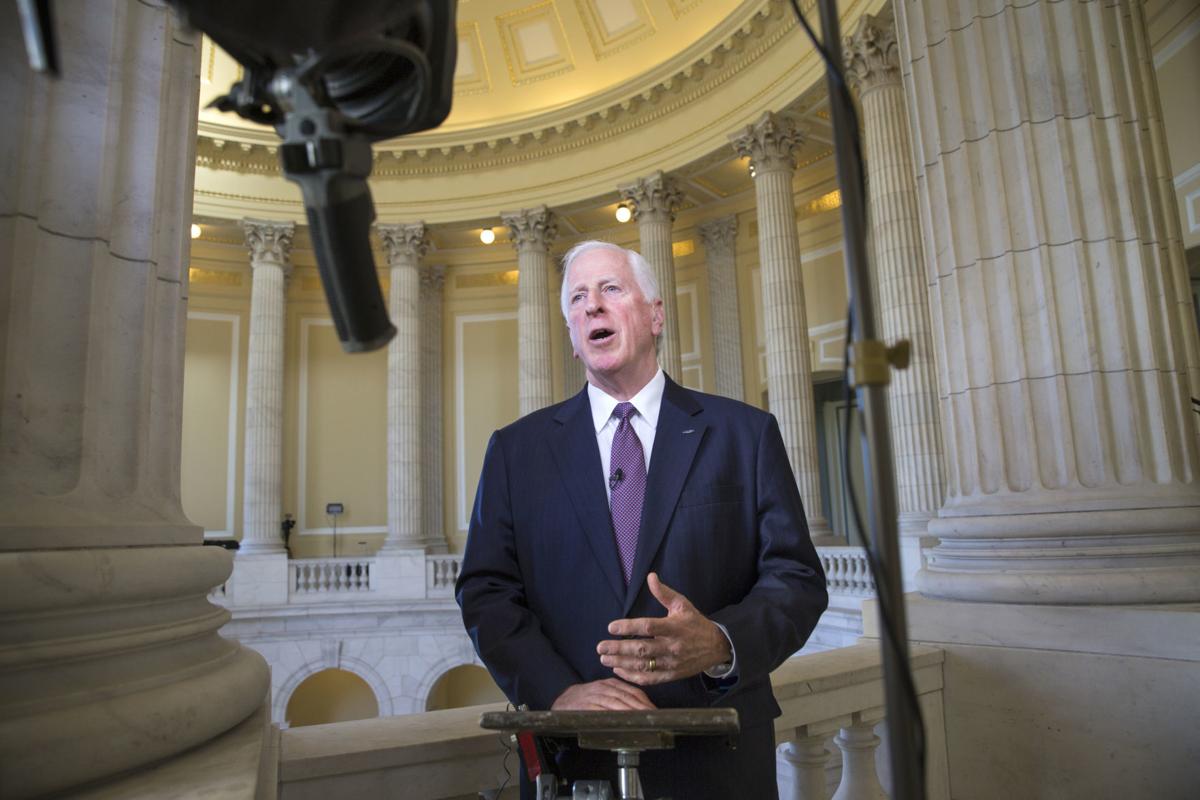 For more than two decades, Mike Thompson has done an outstanding job of representing Napa County and the wider 5th Congressional District on Capitol Hill. We urge voters to return him for another term.
Thompson is in the midst of his 11th term and is on the ballot again this year for his 12th. He is facing three challengers, including two progressive Democrats – American Canyon's Jason Kishineff and Lake County's John Wesley Tyler – and Santa Rosa Republican Scott Giblin.
While all three opponents appear public spirited and passionate, it is clear that Thompson is the best choice.
Thompson has distinguished himself over the years as a relentless advocate for quality services for veterans, moderate and sensible gun legislation, and responsible environmental stewardship. He has worked for years to repair the mess that has left Lake Berryessa a largely wasted local asset. He has been a strong advocate for disaster assistance for the wildfires that have ravaged his district year after year. He is a strong force for workable climate change legislation.
Protecting open space safeguards our environment, our scenery and our way of life, the Register Editorial Board says.
And now, with Democrats in control of the House of Representatives, he is in a better position than ever to make real change. He is a senior member of the powerful Ways and Means Committee, which controls taxation and revenue. He chairs the Subcommittee on Select Revenue Measures, which is, in effect, the tax-writing arm of the House.
Thompson's seniority and experience are simply too valuable to discard, particularly at a time when Democrats could be in position to regain the White House or the Senate. Thompson himself seems energized and passionate, eager for the chance to get his signature legislative priorities into law after years of obstacles from Republicans.
We have no reason to doubt the sincerity of Thompson's opponents. We met with Kishineff, the only Napa County-based challenger, this week and, as with our meeting with him in 2018, we came away impressed. He is intelligent, passionate and well-informed. We respect his desire to make change on the big stage of Congress, but we urge him to consider running for local office, which is more attainable to a political newcomer and where he could put his talents to strong use.
We did not meet with the challengers from Lake and Sonoma counties on the basis that there is no reason to endorse someone from another county when we have such strong local representation already.
The Napa Valley Register Editorial Board examines the supervisor races in Districts Four and Five.
Tyler's campaign material suggests that he too is dedicated and intelligent and he has an interesting life story. His issues are similar to Kishineff's, on the progressive edge of Democratic politics.
Giblin's campaign material is harder to assess, but it is clear that he is too conservative for most of the 5th District. He says, for example, that "Every gun law in this country is a violation of our constitutional rights." He also said he was motivated to run because he "Increasingly noticed that CA was becoming the Repressive State" and he is "committed to stopping the Socialist tide heading our way."
Whatever their relative strengths, none of the three challengers can begin to match Thompson in experience, achievement and potential on Capitol Hill.
We strongly urge you to support Thompson for another term in Congress.
The Napa Valley Register Editorial Board consists of Publisher Davis Taylor, Editor Sean Scully, and public members Cindy Webber, Ed Shenk, Mary Jean Mclaughlin and Chris Hammaker.
Catch the latest in Opinion
Get opinion pieces, letters and editorials sent directly to your inbox weekly!