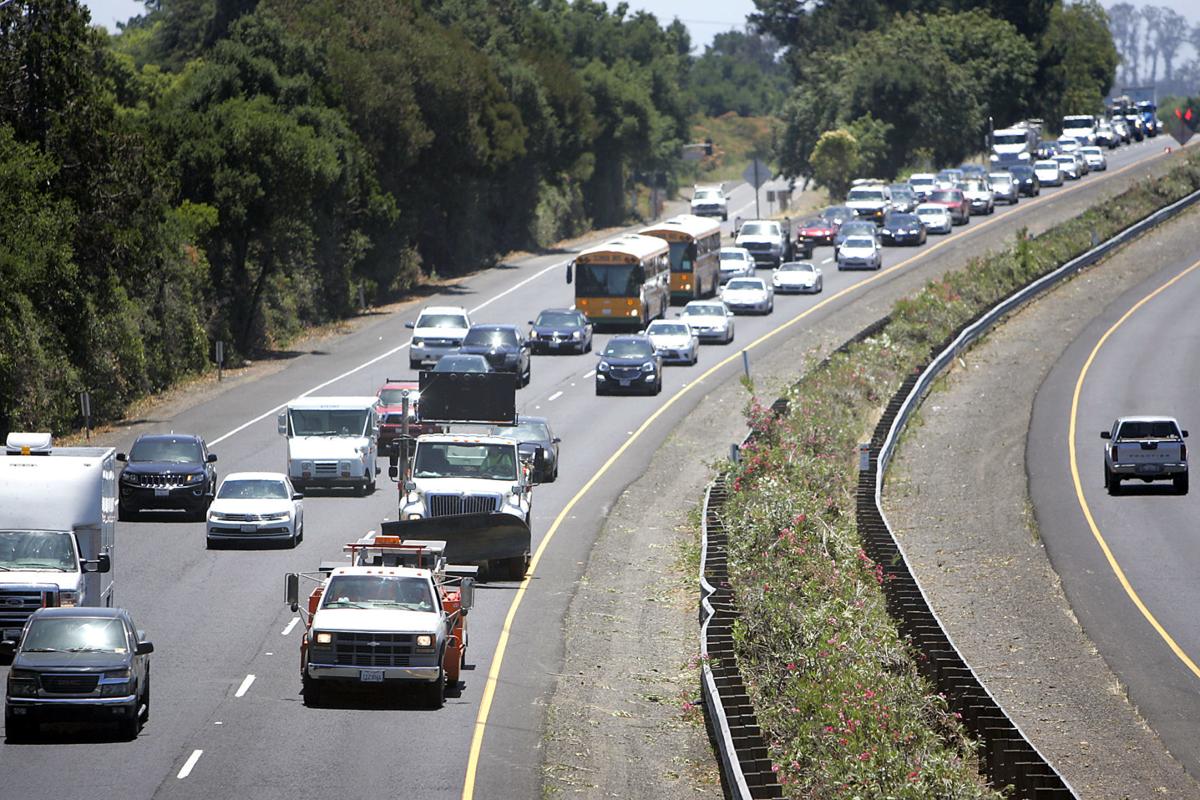 If you've been around government for very long, it is easy to sigh and say "Great, just what we need — another study."
But sometimes, we really do.
The Metropolitan Transportation Commission, the regional body that tries to mitigate the Bay Area's wretched traffic situation, has turned its eyes toward the roads of Napa County to see whether it can help our own increasing congestion.
The commission is providing $1 million for a new study of the behavior of employees at Napa County businesses, gathering data on where the employees live, how they get to work, and what it might take to get them to take traffic-reducing alternatives.
Napa County Supervisor Alfredo Pedroza, the county's representative on MTC, says this is the first time the agency has funded such a study outside the more urbanized core of the Bay Area.
What makes this study interesting is that two major industry organizations — the Napa Valley Vintners and Visit Napa Valley — will each kick in $125,000 to help fund the study. It is an important signal from two of our most important industries — wine and tourism — that they are committed to playing a part in helping ease congestion on the road.
You have free articles remaining.
The industry organizations say they hope that their efforts, and participation by their individual member business, will encourage other major employers, including local government and schools, to join the study.
Exactly what the study will look like is still unclear. They're considering, for example, encouraging workers to use an app that would collect data on their commuting patterns.
And what the result of the study will be is also unclear. Organizers say they want to see the data before they begin to consider what practical solutions to pursue. One obvious example, however, was Amazon in the Seattle area — after a similar study some years ago, the company discovered that there were significant clusters of employees living in nearby suburbs. Armed with that information, the company was able to fund a private transportation system to get the employees out of single-use automobiles.
Organizers say they hope to have some usable data by the end of the year, at which point we can begin talking about what kinds of programs might work in Napa County.
To be sure, this study won't solve the region's deeper underlying problems — a lack of affordable housing and an outdated road system with little room to expand. But traffic engineers say even a modest decrease in traffic at peak times, as little as a few percentage points, can make significant improvements on the roads.
Therefore, we're encouraged by news of this study. For a relatively modest cost, we might be able to find small traffic solutions that pay big dividends for all drivers.
We're even more pleased to see the industry groups taking such an active role in finding solutions. Our problems will not be solved by government alone, so we appreciate the eagerness of these two groups to be part of the program. We encourage other industries and major employers to join in as the shape of the study — and its resulting solutions — take shape.
The Napa Valley Register Editorial Board consists of Publisher Davis Taylor, Editor Sean Scully, and public members Cindy Webber, Ed Shenk, Mary Jean Mclaughlin and Chris Hammaker.
Catch the latest in Opinion
Get opinion pieces, letters and editorials sent directly to your inbox weekly!