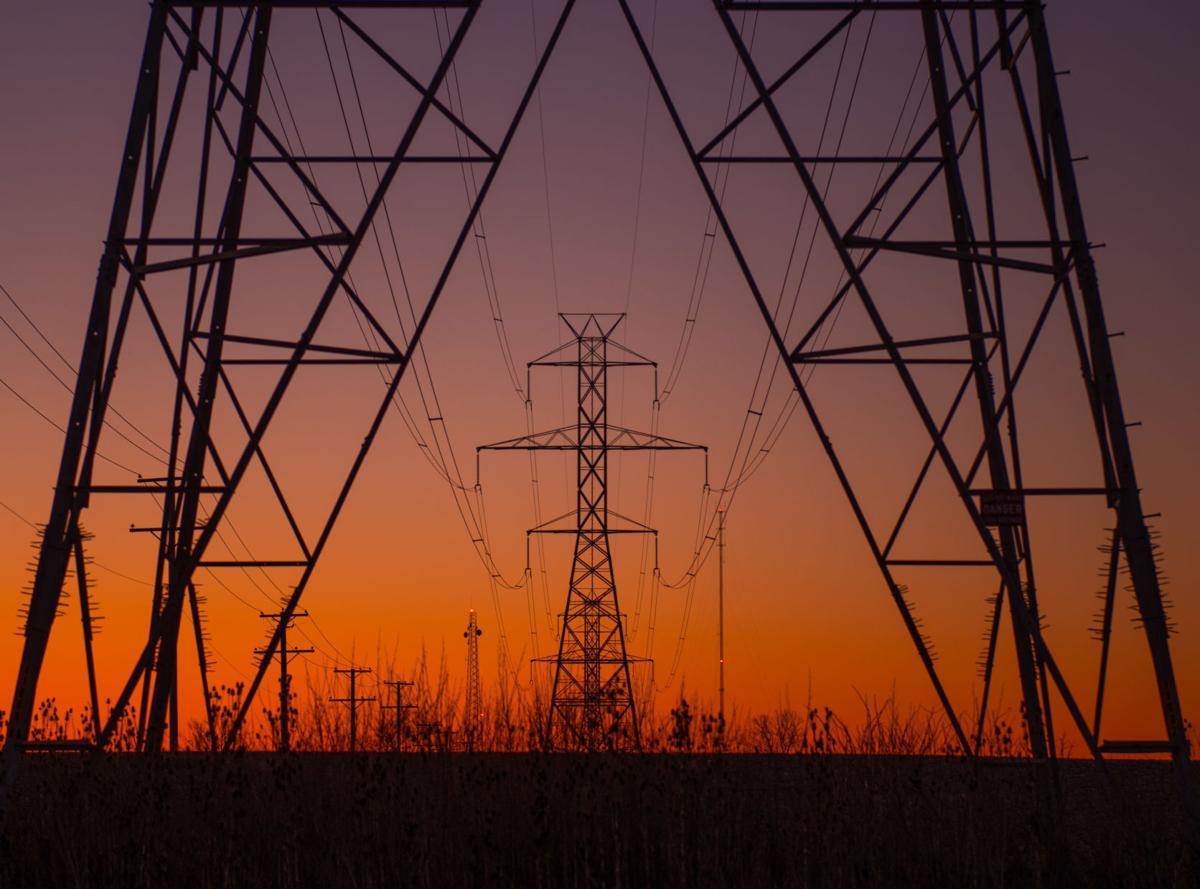 The state's largest power provider – an effective monopoly at that – has offered residents of more than half of California a simple and stark choice: You can either suffer deadly wildfires that devour your cities or you can save your houses but endure crippling economic losses and social disruption as the power lines lie dormant for an indefinite period.
We cannot deny that PG&E's massive power shutdown may have averted devastating fires during a dangerously dry and windy period, a period that is eerily reminiscent of the hours before the 2017 firestorms that tore through Napa and Sonoma Counties.
But this absolutely cannot become the new normal. Something is profoundly wrong when our only choice is to die in a fiery conflagration or be plunged into extended darkness that would be an embarrassment to a Third World power grid operator.
This is California. If it were an independent nation, the state would have something like the fifth largest economy in the world. It is the home of Silicon Valley, which has transformed human life almost beyond recognition. It is home to Hollywood, which entertains the world. It is home to some of the finest academic institutions in the world, and it hosts key parts of our powerful military.
Yet a single company can unilaterally plunge half the state into the Stone Age so that it does not get sued for the shoddy conditions of its equipment.
In what world does this make sense?
There's no denying that California's electrical grid would face challenges under the best of circumstances. Power lines must cross rugged and seismically complicated terrain, with weather conditions that make it among the most fire-prone landscapes in the country. Our homes, subdivisions, and even whole cities are built deep into the wilderness, where fire is just a matter of when, not if.
But this is not the best of circumstances. PG&E has clearly done a poor job on infrastructure for many years. By the time of the 2017 and 2018 firestorms, the company had already been convicted in criminal court for safety violations related to the deadly 2010 San Bruno gas pipeline explosion that killed eight people and leveled whole neighborhoods. Last summer, the attorney assigned by the federal court to monitor the company's infrastructure raised serious concerns about the speed and quality of PG&E's efforts to control vegetation around its power lines.
"We know that PG&E has been negligent – probably significantly negligent – over the years in the regular tree trimming and their infrastructure and the overall maintenance of poles and lines," State Sen. Bill Dodd, D-Napa, told us this week.
Unfortunately decades of neglect cannot be undone quickly.
"All of this is not going to change overnight ... the reality is, this is something that will take time," Dodd said.
Dodd has already sponsored bills requiring the California Public Utilities Commission to set uniform and transparent standards for when and how power companies can cut electricity, and to boost the state's research and monitoring of fire conditions, so state officials are not stuck taking the power company's word for it that a shutdown is necessary. The huge scope of this latest shutdown, and the confusing and seeming haphazard way it was conducted, has already spurred State Sen. Jerry Hill, a Democrat who represents the San Bruno neighborhoods devastated by the pipeline explosion, to organize oversight hearings, probably even before the legislature returns to session in January.
Over the long term, it's not yet clear what will change, but something must. There are many options, including breaking up PG&E or replacing all or parts of it with publicly owned utilities that are less subject to the profit motive than investor–owned companies. Already, many municipalities, including Calistoga, are studying setting up "micro-grids," small, highly local power systems independent of PG&E.
Dodd said it is possible that the court overseeing PG&E's bankruptcy – spurred by its responsibility for many of the 2017 and 2018 fires – may make significant changes even before the legislature or the municipalities can act.
"It will not surprise me if during the bankruptcy proceeding, the (corporation) we see today loses control of the company," Dodd says.
Whatever the outcome, this kind of sweeping blackout cannot be allowed to become routine. The lives and livelihoods of millions depend on it.
The Napa Valley Register Editorial Board consists of Publisher Davis Taylor, Editor Sean Scully, and public members Cindy Webber, Ed Shenk, Mary Jean Mclaughlin and Chris Hammaker.
Catch the latest in Opinion
Get opinion pieces, letters and editorials sent directly to your inbox weekly!