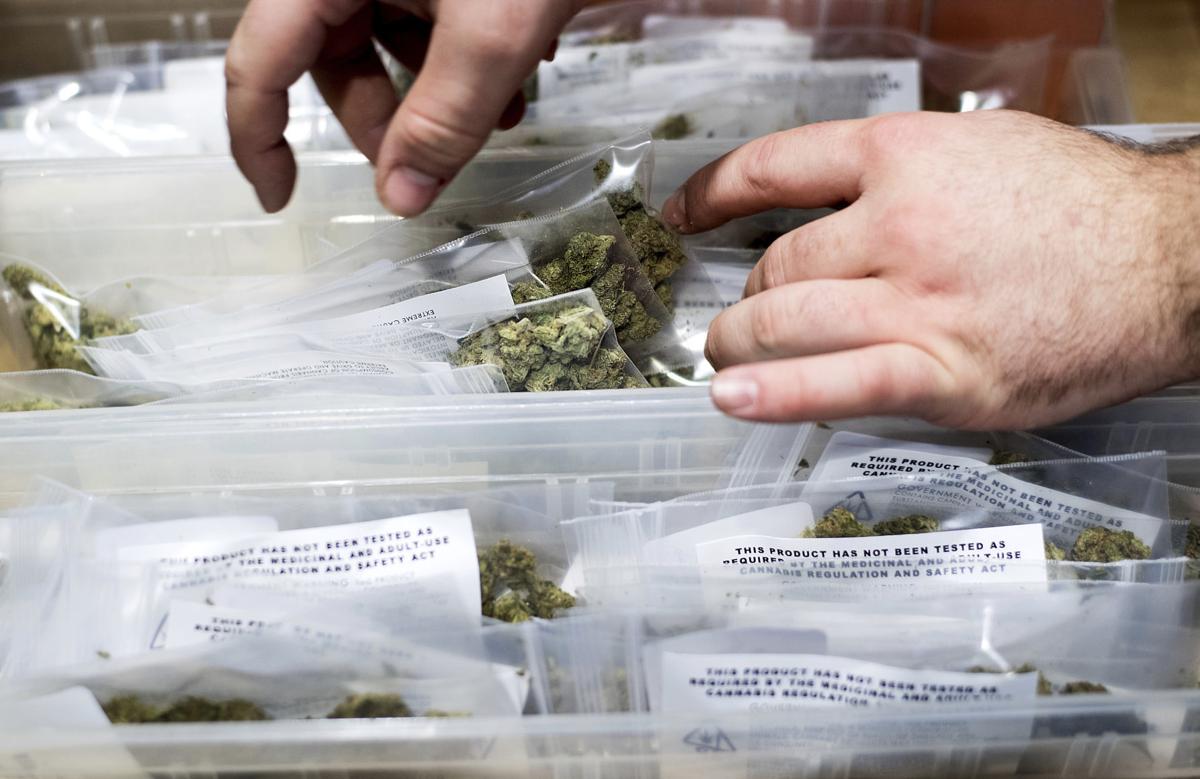 Closing in on two years after speaking loud and clear, the voters of Napa County are still waiting for what they asked for – access to recreational cannabis.
Worse, the city of Napa is only now taking a painfully tentative step toward providing access to medicinal marijuana, more than two decades after voters first approved it. The first medicinal dispensary is expected to open in Napa sometime around the end of the year, with construction or permit applications for several more pending. But the city ordinance still bans recreational sales, blocking access to anyone without a medical referral.
We've noted in this space before that Napa County came out strongly in favor of legalizing recreational use of marijuana and cannabis products, backing it by a convincing 61-39 percent. The proposition easily carried every town and city and every supervisorial district, with approval rates ranging from just over 56 percent in American Canyon to nearly 65 percent in the First Supervisorial District.
Yet it took more than a year for the Napa City Council to decide finally to join the 1990s, passing an ordinance allowing medicinal-only dispensaries. There has been some discussion of a dispensary in Calistoga, but so far nothing has been approved. No other Napa County jurisdiction has seriously entertained the idea.
This leaves Napa County patients and recreational enthusiasts travelling long distances, to Santa Rosa and Vallejo and sometimes beyond, to avail themselves of a product that is legal under state law.
From those neighboring examples, we know that this regulatory process isn't impossible and that there are examples of clean, well-run dispensaries. At the urging of cannabis activist and political candidate James Hinton, we toured one such facility recently, ReLeaf in Vallejo, founded in part by a Napa native, which by all appearances is an model for how such a dispensary should be built, secured, and run.
And we also know that there are entrepreneurs here in Napa County that are ready to go and that are committed to making sure that the local cannabis industry adheres to high standards of compliance, service, and quality. We met recently with leaders of the new Napa Valley Cannabis Association. Many of those leaders have experience in the wine industry and with the existing related trade association.
They told us they are committed to making sure that cannabis businesses are devoted to best practices and to honoring the agricultural roots of the county, just as the Napa Valley Vintners, Napa Valley Grapegrowers and other wine industry groups have done. They vowed to protect and build the name and reputation of the Napa Valley just as other trade associations do every day.
The Napa County Board of Supervisors is expected to discuss possible rules for commercial production of cannabis in the unincorporated areas on Aug. 28. We urge them to allow staff to begin developing rules and to work with the Cannabis Association and others to draft a workable ordinance.
We urge the Napa City Council to abandon its wait-and-see policy and finally allow a full-blown recreational dispensary in the county's largest city. We urge the other cities of the valley to listen with an open mind to proposals for dispensaries, and at least agree not to stand in the way of responsible businesses providing delivery services.
It's time we unshackle our local entrepreneurs to allow Napa County to join the post-prohibition cannabis culture and to give the voters what they so firmly said they wanted.
The Napa Valley Register Editorial Board consists of Interim Publisher Davis Taylor, Editor Sean Scully, and public members Cindy Webber, Ed Shenk, Mary Jean Mclaughlin and Chris Hammaker.
Catch the latest in Opinion
Get opinion pieces, letters and editorials sent directly to your inbox weekly!