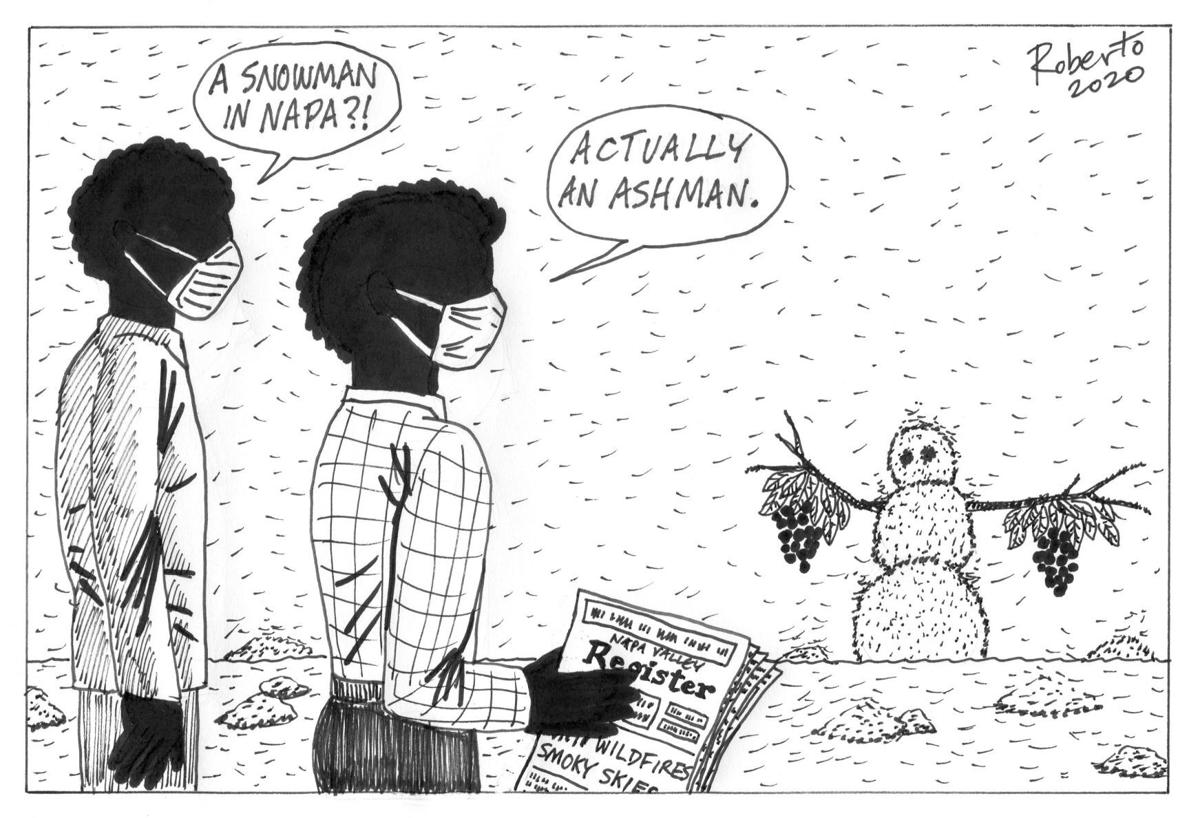 Roberto Tinoco editorial cartoon
Napa city officials seem to be taking a gratifyingly long view on how to deal with the pandemic and its economic fallout, the Editorial Board says.
Attack calls us to remember what it is we love about this great country and to come together as a nation to support the Constitution, says Vern Pierson, president of the California District Attorneys Association.
The insurgency by MAGA terrorists simply cannot stand as another fresh insult to the brain that Americans are forced to live with, columnist Virginia Heffernan says.
Tim Campbell Editorial Cartoon
Scientists say the world has the next decade or so to avoid the most dire environmental scenarios, so we must invest in land restoration, two environmental advocates say.
Age and experience may just turn out to be Joe Biden's superpowers, columnist Doyle McManus says.