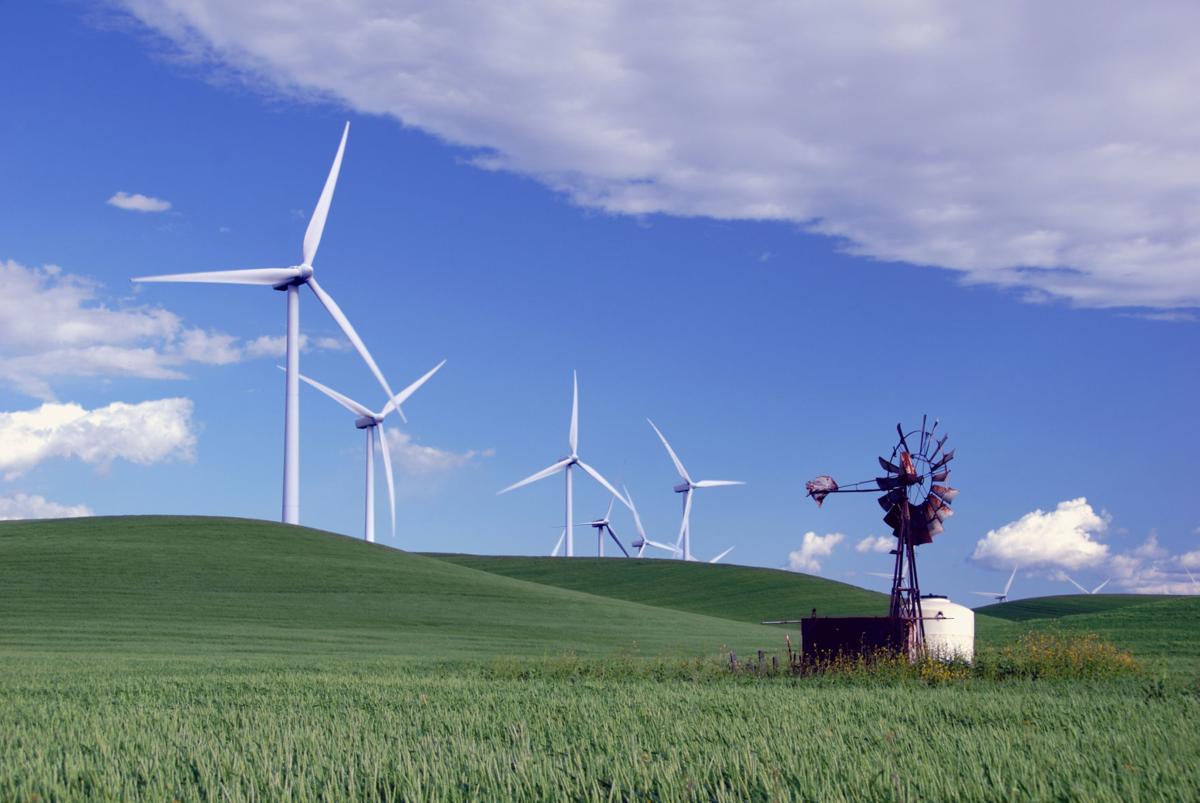 California experienced rolling blackouts over the weekend as our fossil-fuel reliant grid failed to respond to soaring temperatures, leaving many residents without air-conditioning or access to life-saving medical equipment.
Our heavy reliance on fossil fuels got us into this climate crisis, including the extreme heat waves across the Western United States. Because we have not moved fast enough to put in place the resilient, renewable energy system we need, California lacks plans for shifting electricity needs to the times when it is available.
Gov. Gavin Newsom has been working to address this emergency, and on Monday, he took a step in the right direction by ordering regulators to deliver some answers, but they – and we – already know what we need to do.
The solution is to change how we use energy so that we can get the power we need without relying on dirty power plants. This means shifting industrial demand to times when our grid can handle it, and rapidly expanding our clean energy resources so the lights stay on for everyone.
If we are serious about avoiding blackouts and continuing our progress toward an emission-free grid, we must expand nuclear and hydroelectric power, Assembly member Jordan Cunningham says.
The immediate need is for everyone to conserve energy over the next few days, between 3 p.m. to 10 p.m. Some industrial facilities, like agricultural processing plants and refineries, are taking voluntary measures along with the rest of us, but they must play a bigger role in reducing their consumption so that vulnerable residents who need power the most are able to run their life-saving medical equipment and stay safe from excessive heat.
People and industries that reduce energy consumption in peak conditions can be fairly compensated through demand response programs. These programs are not new – California has been using them since 2005 to save ratepayers money by decreasing demand during expensive hours and avoiding harmful emissions. But instead of growing, these programs have shrunk. In 2011, these programs shifted almost twice as much electricity usage to time periods with lower energy demand than they do today.
Energy efficiency can also reduce electricity consumption. Current state law requires us to double our energy savings by 2030. This is the single easiest way to lower electricity demand and protect our environment. However, the state is currently projected to fall short of its 2030 target by 44%.
To help save community newspapers, the Legislature must extend an exemption over contract workers in AB 5, or risk losing a vital voice for their constituents, says David Chavern is president and CEO of News Media Alliance.
In addition to reducing our energy use and being smarter about our electricity use, we must drastically increase our investments in clean energy. This past week's emergencies are the result of burning fossil fuels, which causes climate change and creates unprecedented heatwaves.
Last weekend's outages showcased that gas is not the solution. Gas-fired generators were out of service, or operating below their capacity, when we needed them the most. We must replace those resources with a diverse portfolio of wind, solar, storage and other clean resources. More storage – sited specifically to displace gas plants – can make clean resources more flexible.
Regulators have been looking into how to do this through complex modeling, but the planning must now translate into meaningful action.
California's electrical grid is getting cleaner, but it is still not well positioned to deal with a changing climate with its web of decades-old poles and wires, two researchers say.
To meet our climate laws, California needs to build nearly 20 gigawatts of battery storage and 30 gigawatts of renewable resources by 2030. This additional clean energy will deliver ample power, while moving us away from fossil fuels. We cannot keep relying on the very resources that got us here in the first place.
Building more renewable resources is not only necessary for addressing the climate crisis; they are cheaper than fossil fuels and improve air quality, too. Extreme heat worsens air pollution as peaker plants fire up to serve extra demand, producing pollutants that transform into harmful particulate matter and smog. Southern California suffered from very unhealthy air this past week, and burning fossil fuels will only make this worse.
Pollution impacts are especially dangerous during the COVID-19 pandemic, which also devastates the respiratory system and disproportionately impacts those with pre-existing respiratory problems. Now is the time to invest in cleaner resources to keep our lights on and our communities safe.
Jose Torres is the energy equity program manager at California Environmental Justice Alliance. Luis Amezcua is senior campaign representative at the Sierra Club. They wrote this for CalMatters, a public interest journalism venture committed to explaining how California's Capitol works and why it matters.