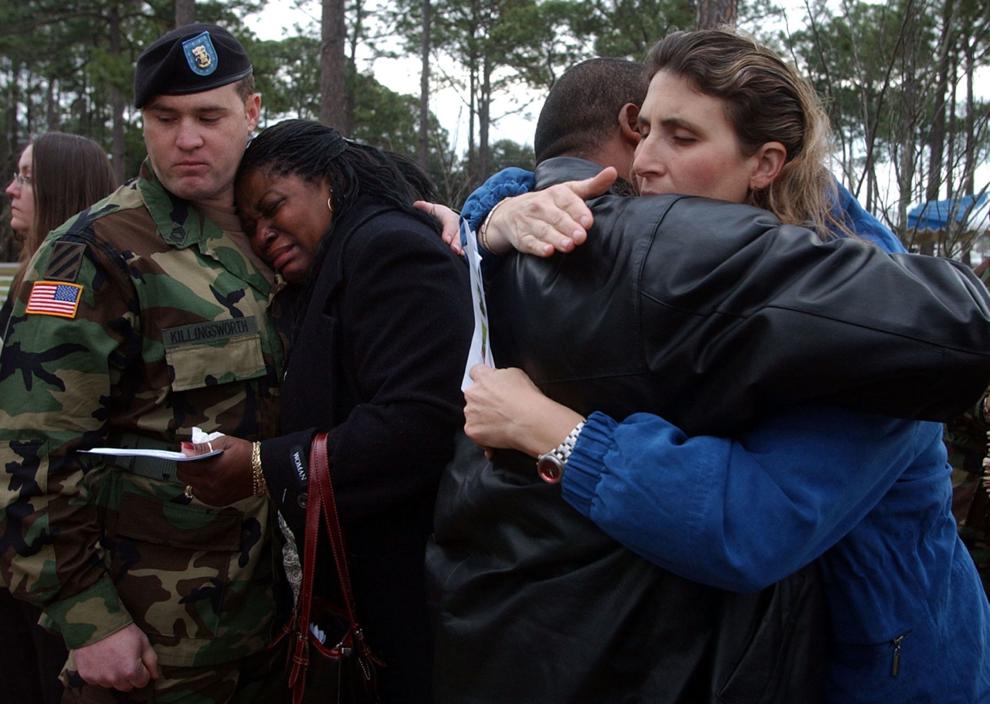 For the second year in a row, Memorial Day may look a little different than in years past. However, the spirit of the day, along with our memories and emotions, remains the same. For countless families across the nation, Memorial Day is a stark — and often painful — reminder of those loved ones who were never afforded the opportunity to be honored as veterans.
Their sacrifice is a true expression of selfless service — something no one would pick for themselves. Whether they volunteered to fight in a war, served at a time of peace or never expected to wear our nation's uniform until their draft number came up, they represent the best America has to offer.
We feel their losses, from the sacred and silent hills of Arlington National Cemetery to the many other final resting places worldwide. Far too many mothers, fathers, siblings and children feel the immense weight of seeing an empty chair at the table year-round.
This fall marks the 20th year we've been at war, longer than any American conflict that came before. About 2.7 million Americans have served in Iraq and Afghanistan, over half of whom deployed more than once. Those returning veterans are now our fellow community members, neighbors and friends, who can speak of the bravery and sacrifices known only to those who witnessed it firsthand.
There are also incredible accounts of courageous heroes who cannot speak for themselves. For example, Sgt. 1st Class Alwyn Cashe will become the first black service member to receive the Medal of Honor for actions in Iraq or Afghanistan.
At 35 years old, and on his second deployment to the war-torn country following the 2003 invasion, Cashe didn't hesitate to sacrifice himself to save his fellow soldiers. His Bradley Fighting Vehicle had struck a roadside bomb and was soon engulfed in flames. Drenched in fuel and under enemy fire, Cashe entered the blaze not once but three times to pull others out of the vehicle.
Cashe sustained second- and third-degree burns to more than 70% of his body, but despite his severe injuries, he insisted on being the last soldier on a medical evacuation helicopter.
Four of those soldiers perished, and Cashe succumbed to his injuries 22 days later, joining the ranks of those taken away far too soon.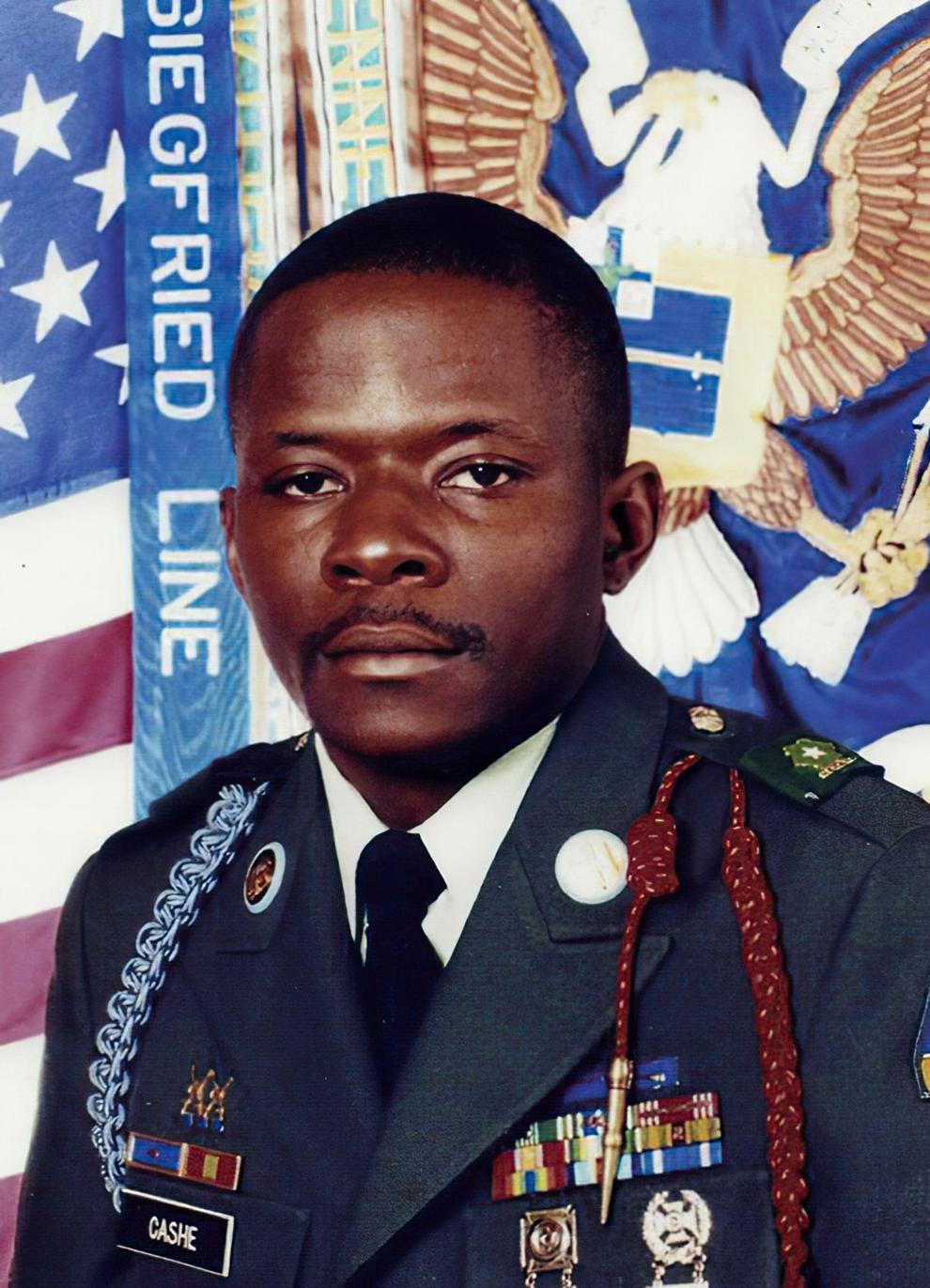 While it is impossible ever to know what was going through his mind in those chaotic yet critical moments following the attack, we may catch a glimpse of what it could have been by listening to Medal of Honor recipient Army Capt. Florent "Flo" Groberg. With another soldier's help, Groberg put himself between a suicide bomber and a dismounted patrol in Afghanistan in 2012. Although Groberg thankfully survived, four soldiers were killed.
Groberg has said, "In combat, there might be a moment where you have to make a decision that will more than likely dictate whether or not you live or die. When you are willing to put yourself in front of that bullet, in front of that suicide bomber, in front of that mortar, in front of anything that is going to kill you for your men — that's love."
We know Cashe loved his soldiers — he made the ultimate sacrifice for them. The harsh reality of war, and military service in general, is that, sadly, not everyone will make it home.
As we gather together — whether safely in person or online — let us honor the memory of those heroes no longer with us, and let us strive to live up to the example set by such selfless patriots today and every day.
Check out the week in cartoons
Jack Ohman, editorial cartoon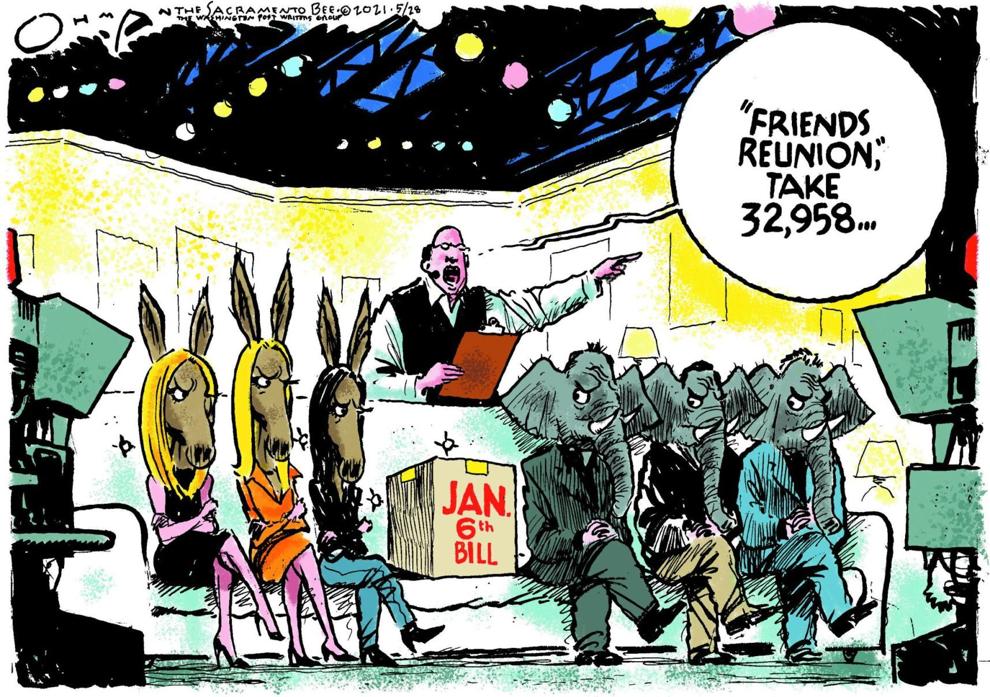 Clay Bennett cartoons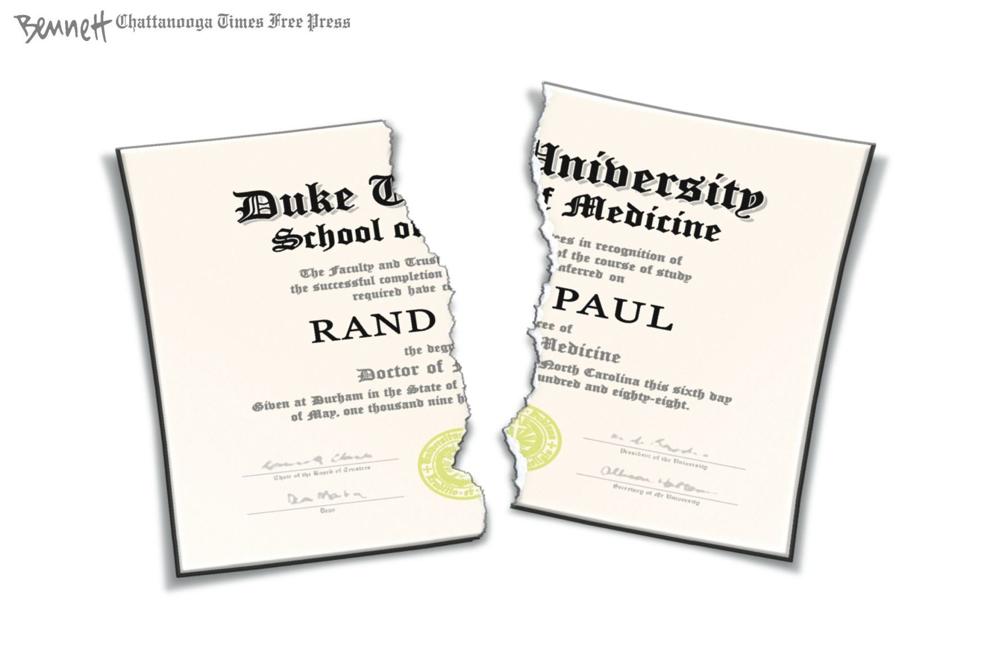 Clay Bennett cartoons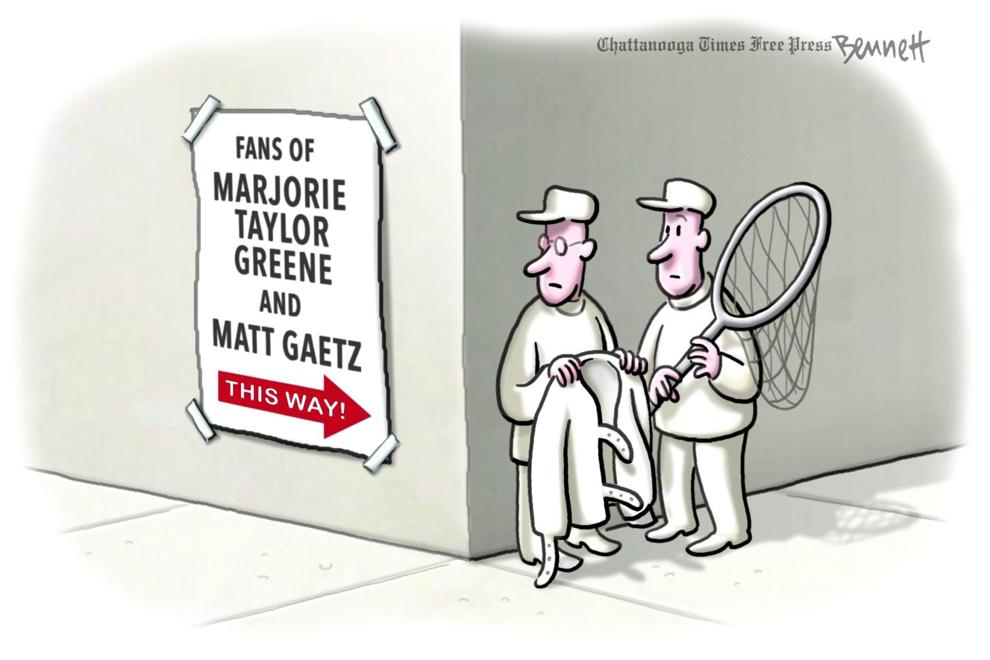 Clay Bennett cartoons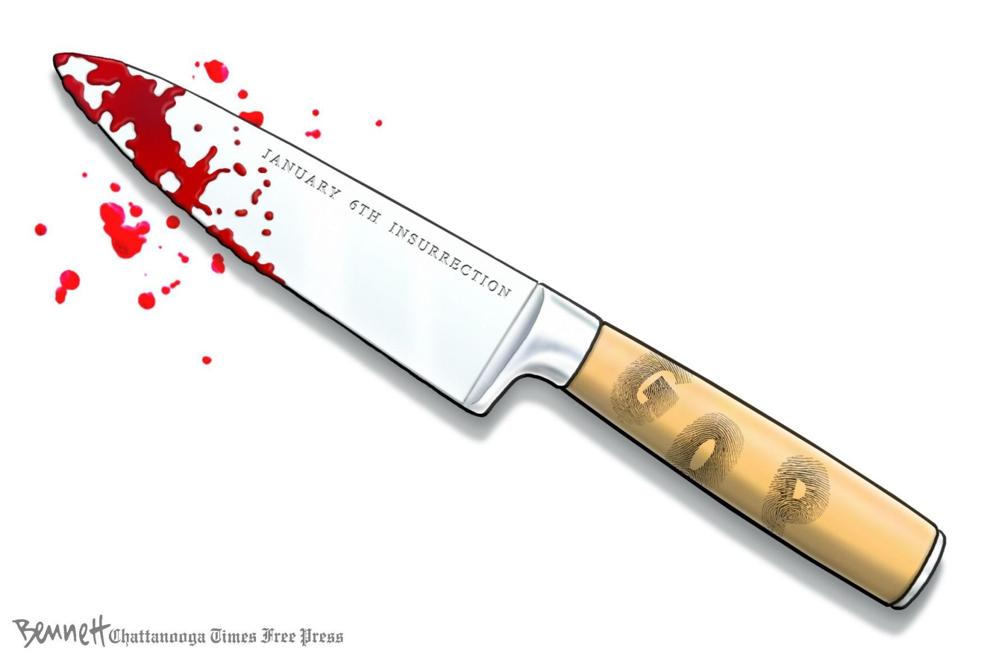 Clay Bennett cartoons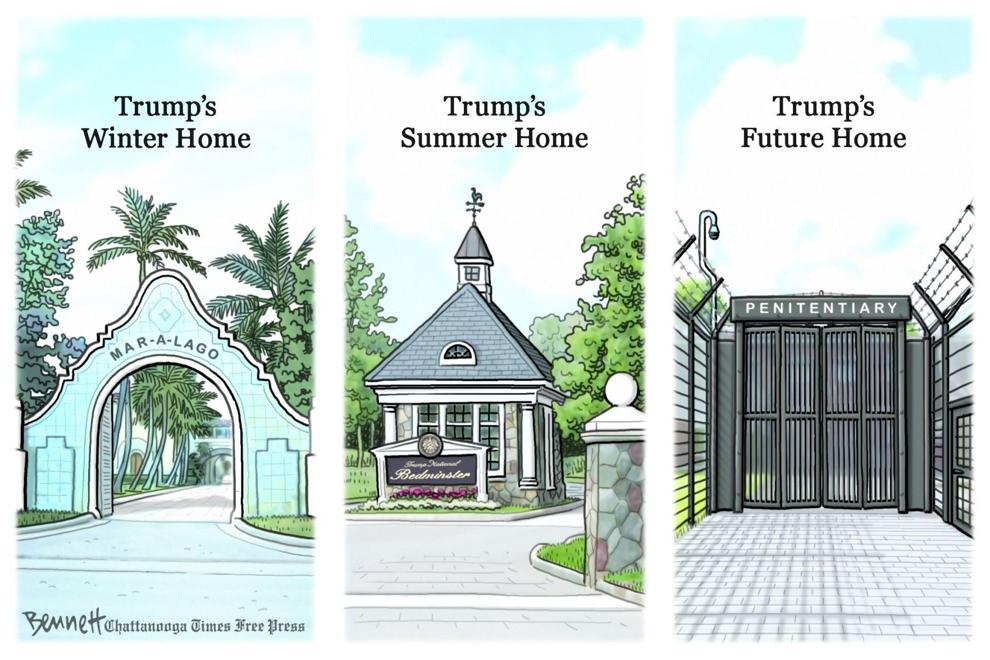 Jeff Danziger cartoon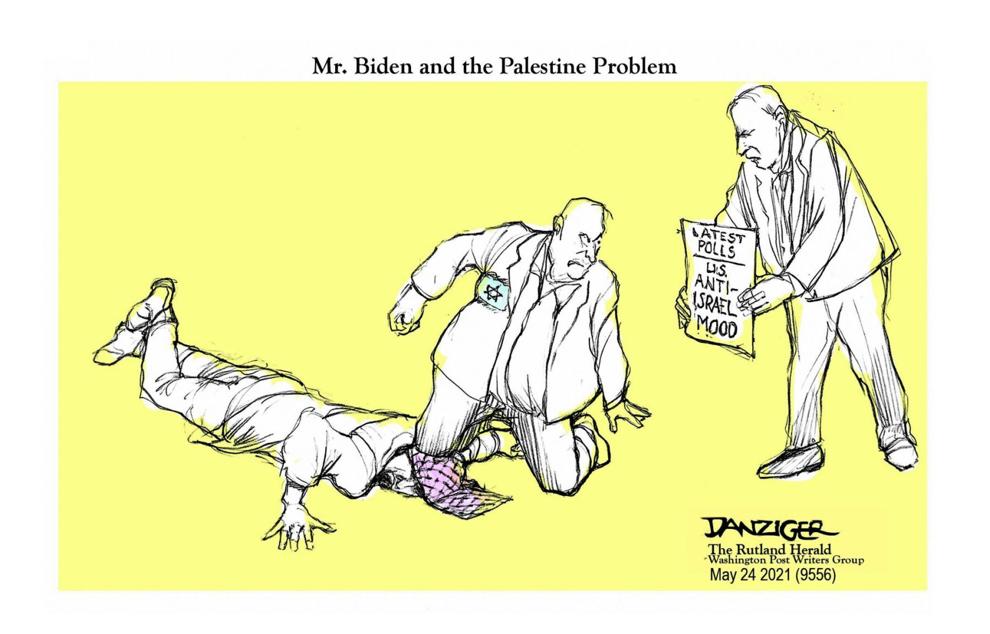 Jeff Danziger cartoon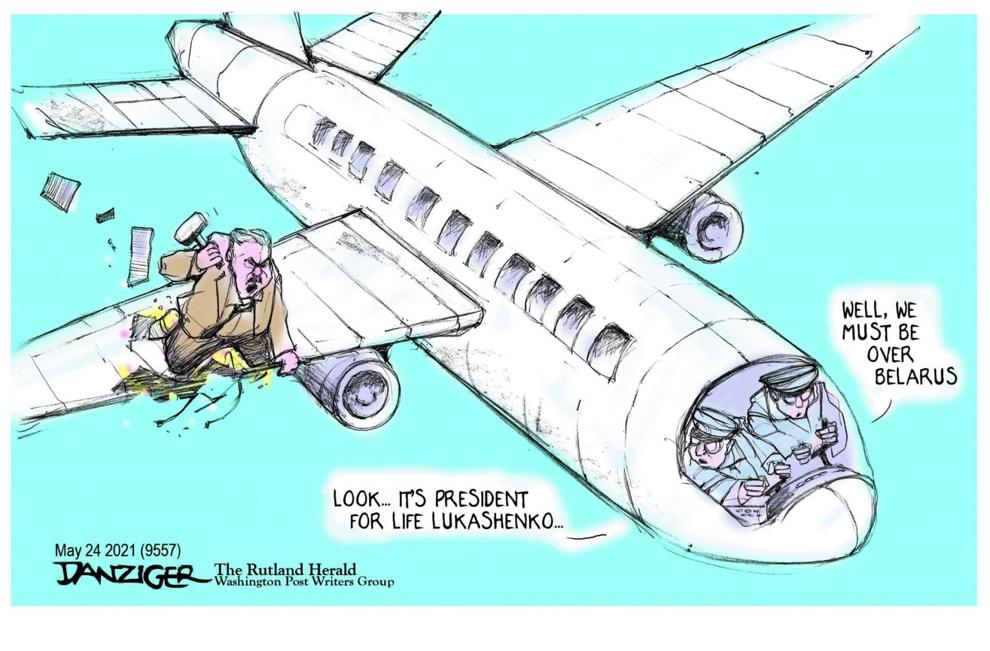 Jeff Danziger cartoon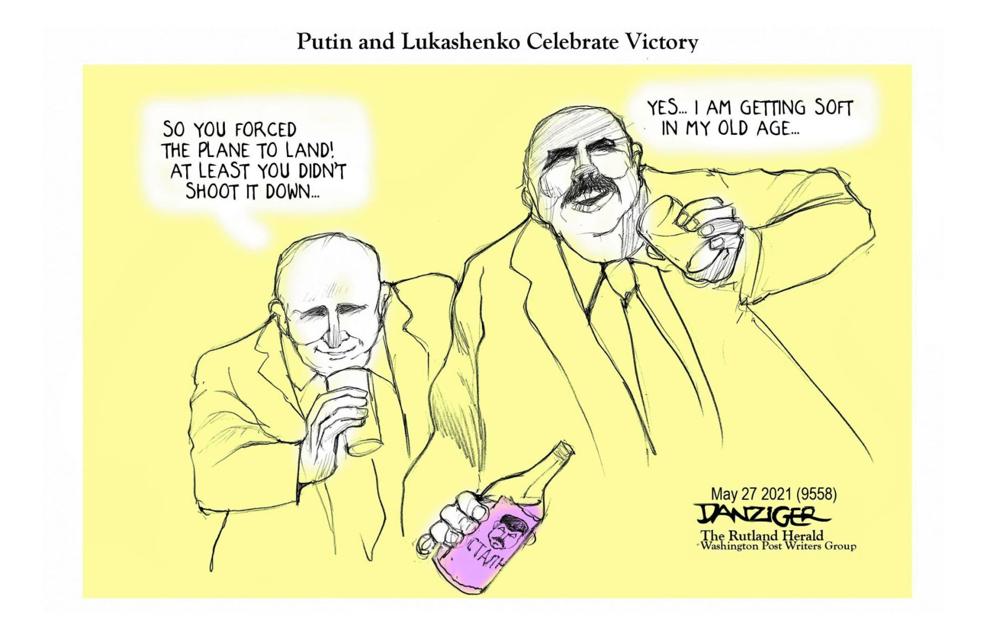 Jeff Danziger cartoon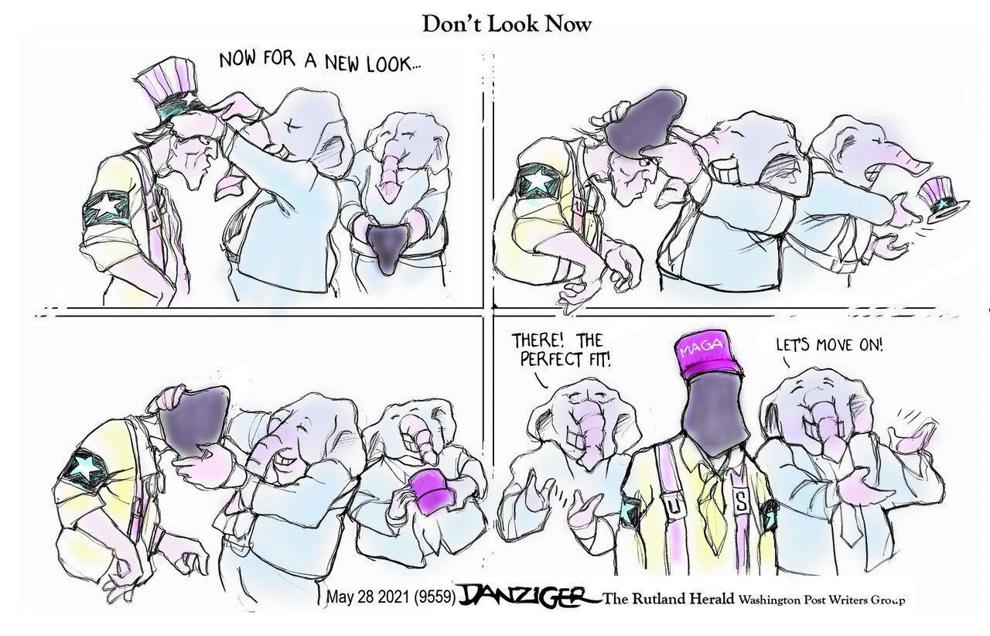 Jack Ohman, editorial cartoon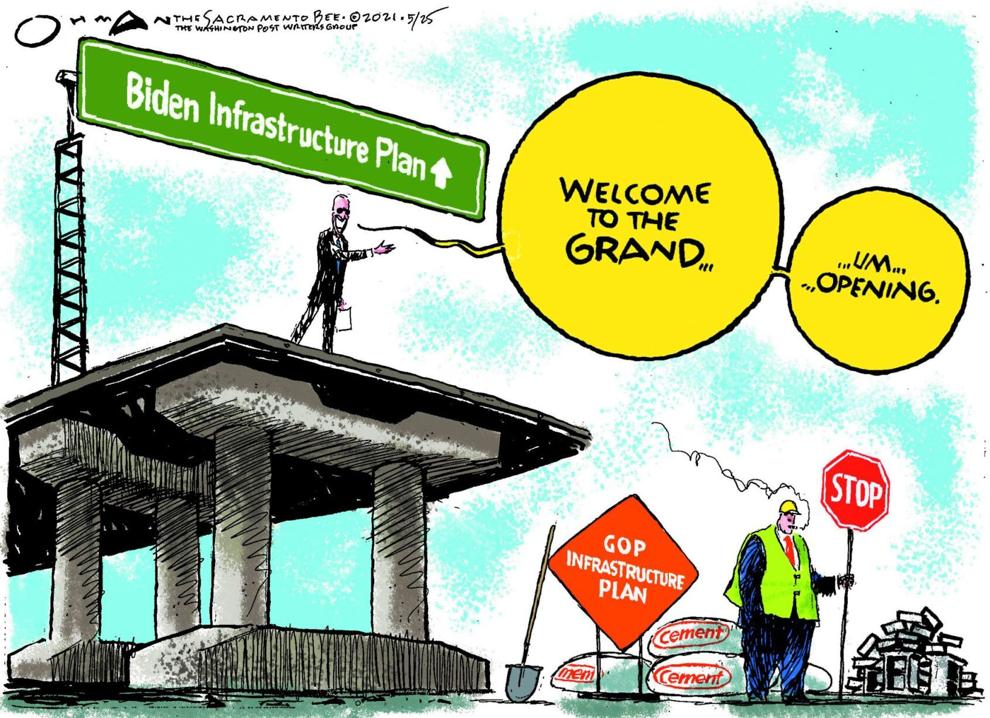 Jack Ohman, editorial cartoon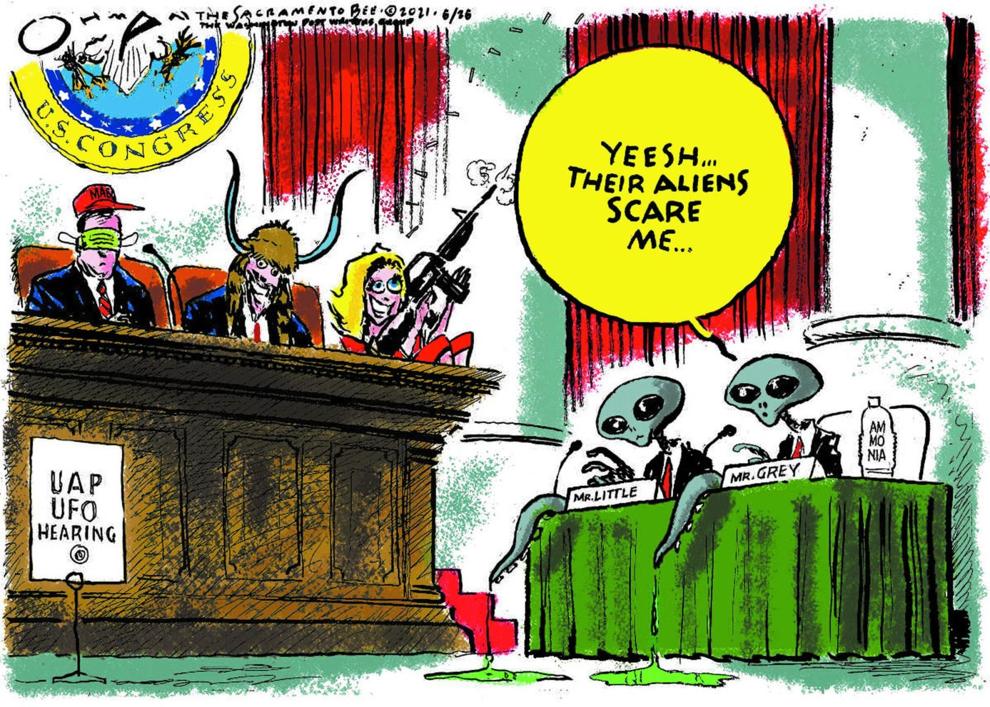 Jack Ohman, editorial cartoon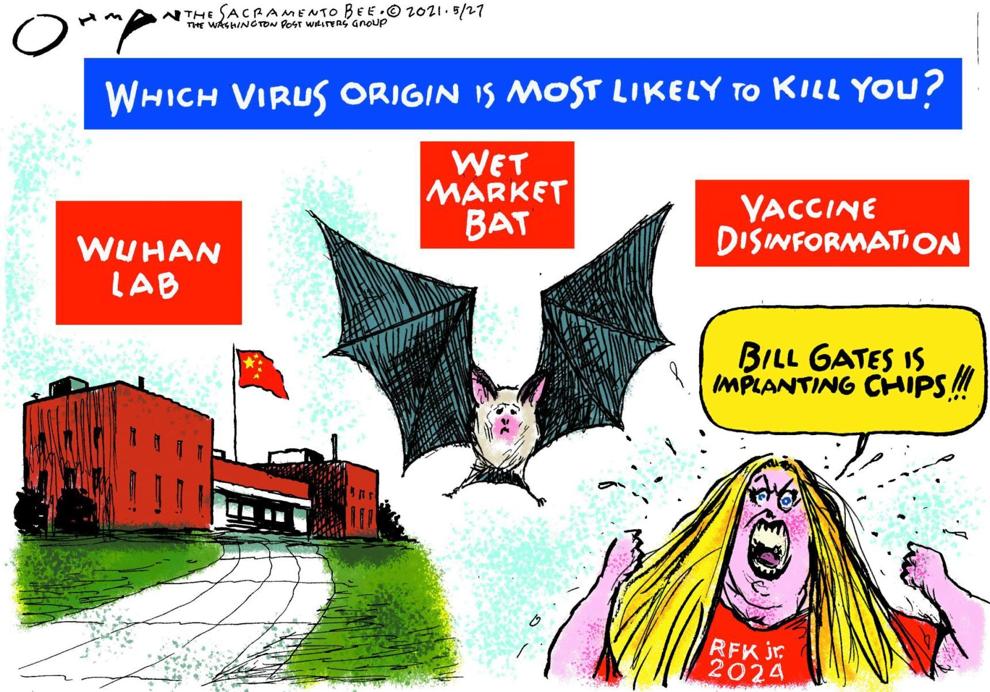 Jack Ohman editorial cartoon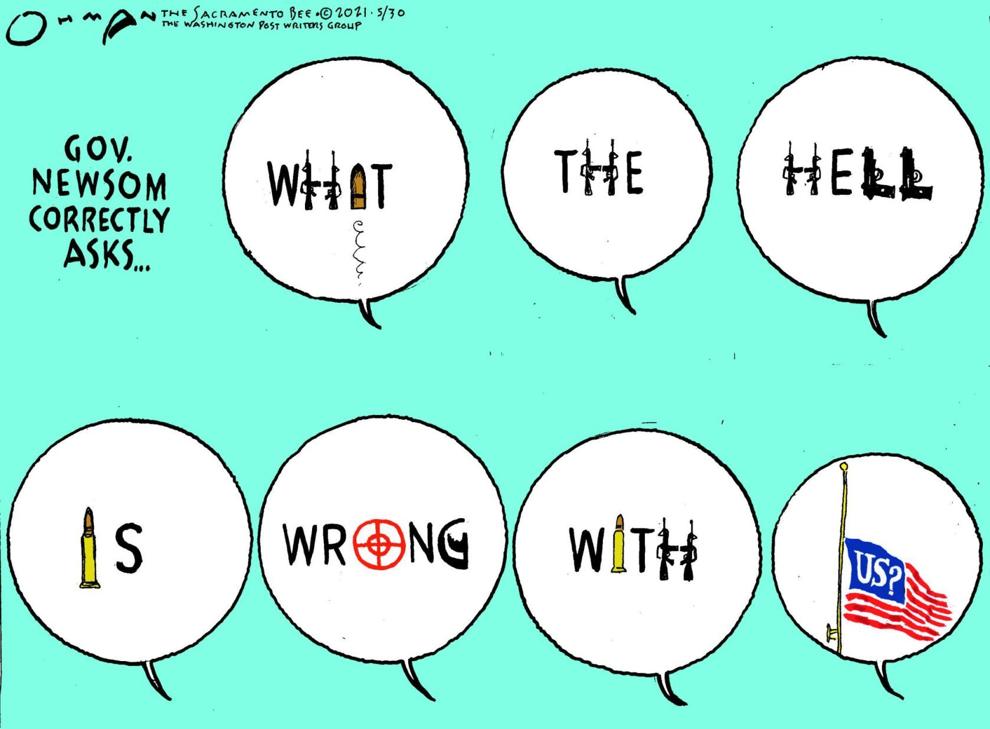 Lisa Benson cartoon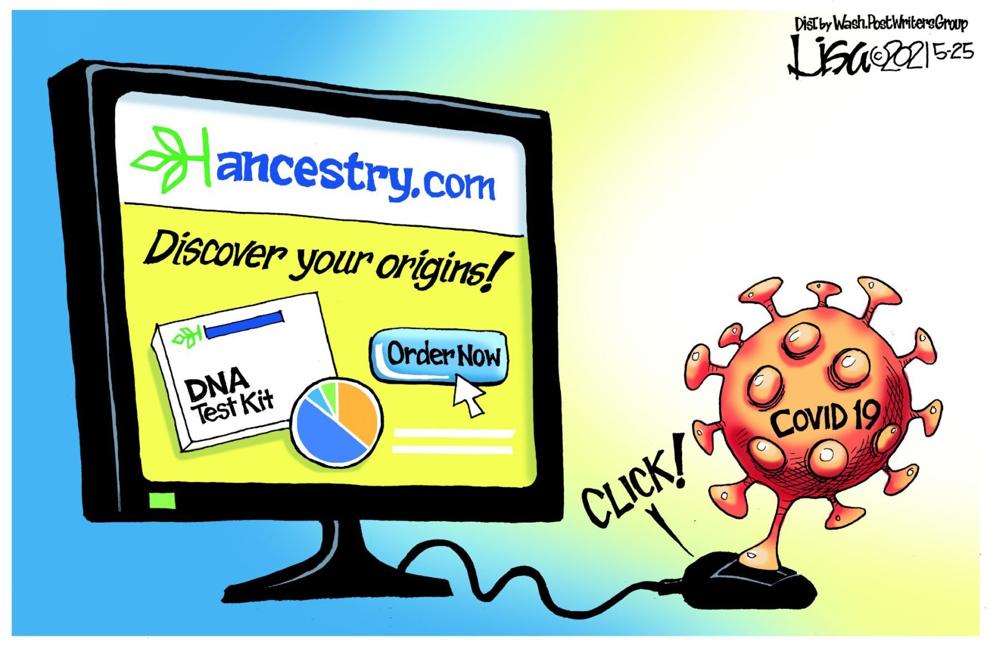 Lisa Benson cartoon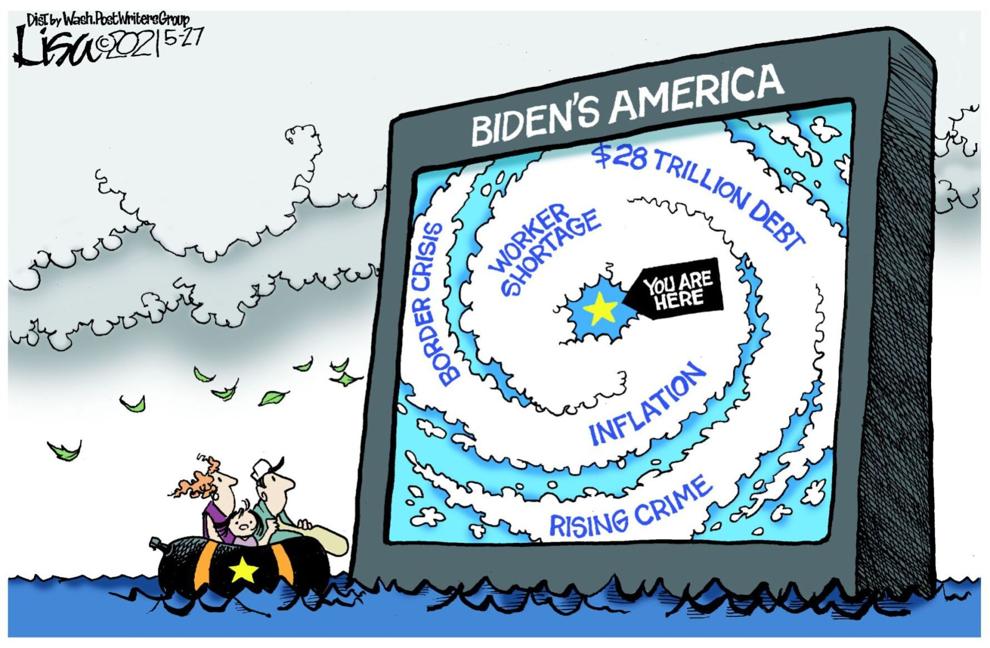 Mike Lester cartoon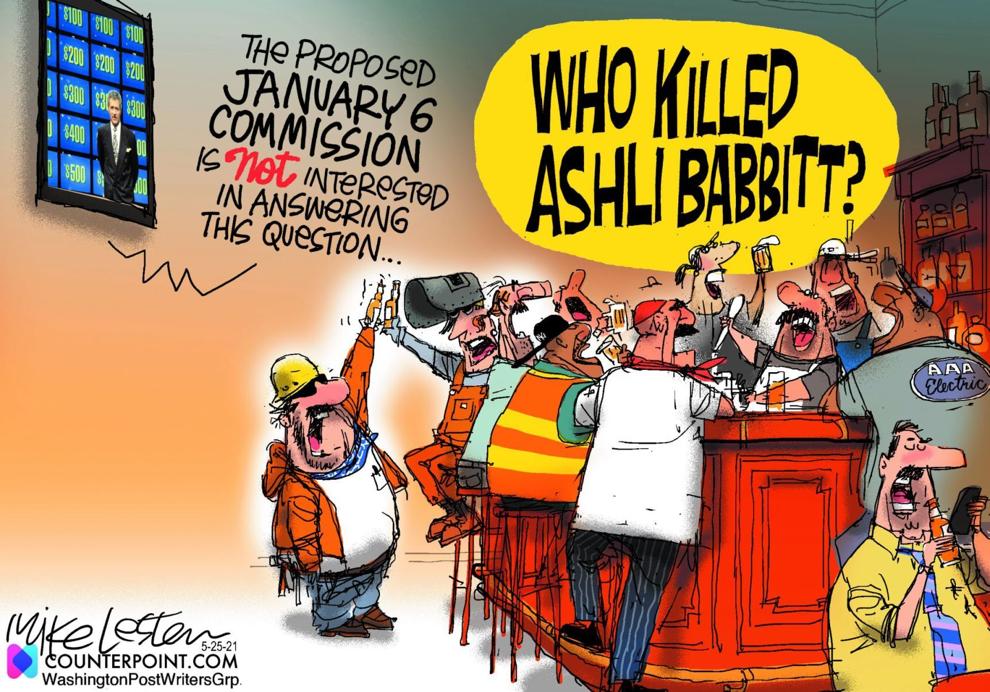 Mike Lester cartoon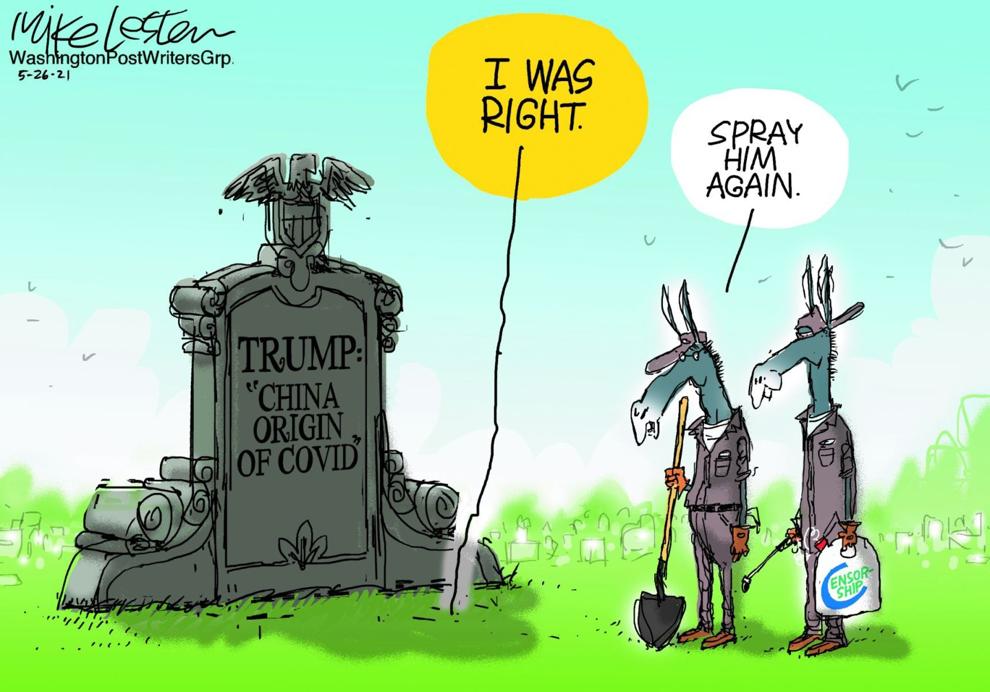 Tim Campbell cartoon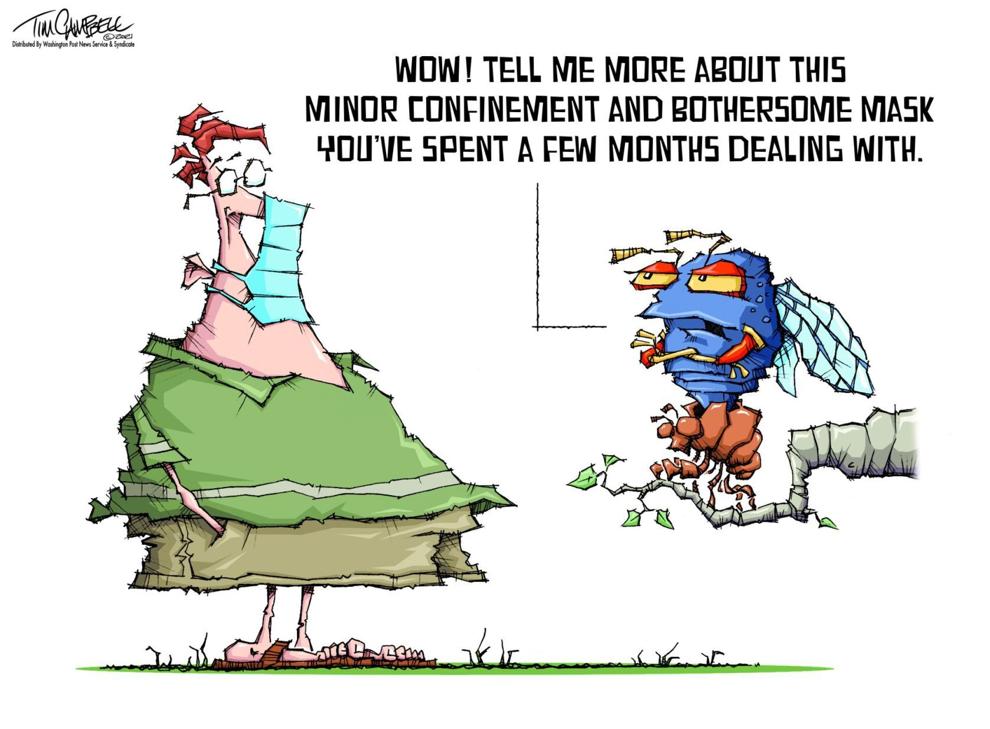 Tim Campbell cartoon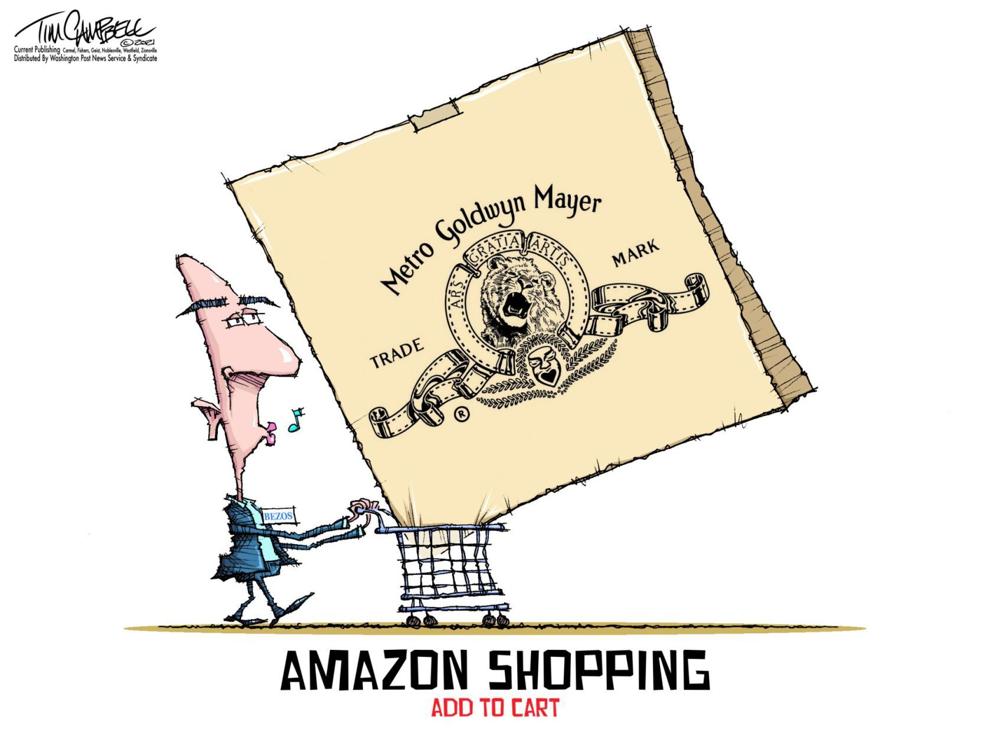 Tim Campbell cartoon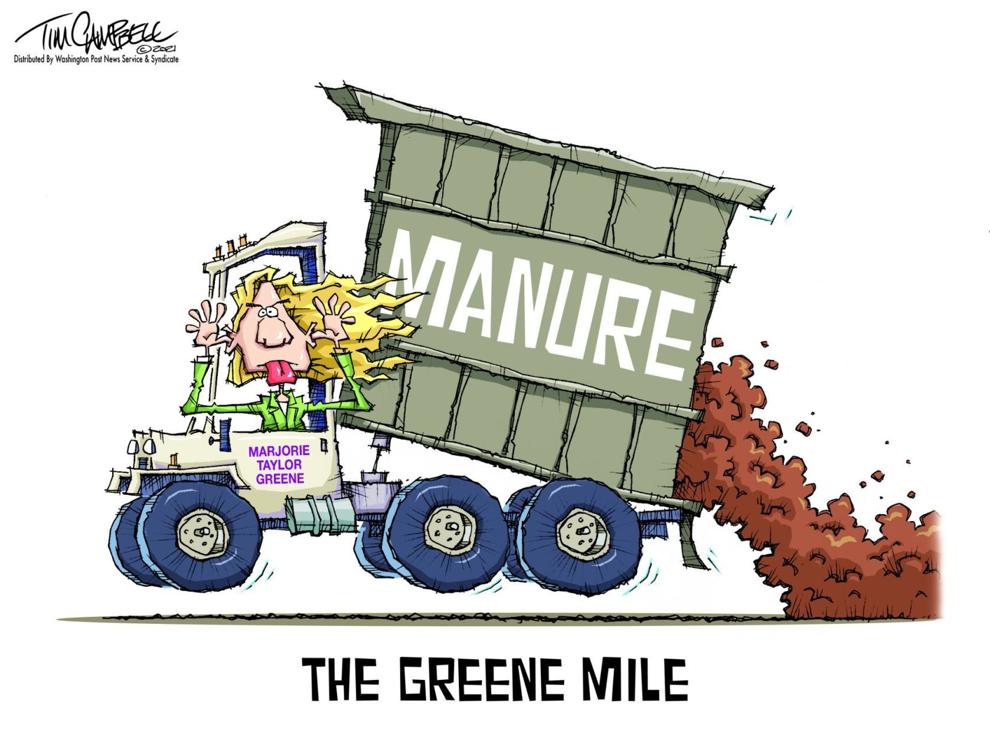 Robert Graves, is Director of Operations – Disabled American Veterans, Department of California. He served in the U.S. Marine Corps in Afghanistan. DAV, a nonprofit organization with more than 1 million members, was founded in 1920 and chartered by the U.S. Congress in 1932. dav.org.