Your overall theme was correct: The civil war in America has been going on for decades. Your arguments were fallacious and that is where I take issue.
You mention the Black Panthers and the Symbionese Liberation Army and ignore the KKK and the Proud Boys. Your argument is too lopsided. You blame leftists for the current civil war while ignoring that all political parties in America share the blame for the current crisis in their stubbornness not to work with each other.
Then you state "along comes Donald Trump" representing everything they hated, adding that you were called names. Oh, brother, how can you defend the man who ridiculed and belittled people with names, the man who had little respect for women in the way he touched them physically and then blame everything on the leftists in our society? Before you complain about being called names, reflect on what you can do to stop all people from being bullied with name-calling.
You bring up impeachment, stating it was attempted after he left the presidency. That is simply not true. He was impeached on Jan. 13, 2021, while he was still president. Donald Trump will always be on the books as "impeached." You cannot deny him that privilege: twice impeached.
You might be confusing impeachment with conviction. Yes, the Senate took up conviction after he left because the Senate refused to take it up before Jan. 20, 2021, Trump's last day in office; and that particular Senate was controlled by Republicans, not Democrats. Articles of impeachment had been sent to the Senate. It was mandated. They could not be ignored. The timing was imposed by the Republicans; so blame them that the trial had to occur after Trump left office. The Senate had to legally fulfill their duty.
Lastly, you mention a "small violent group" on Jan. 6, 2021 attacked the Capitol. That is the big lie, isn't it? Thousands crossed the police barrier line at the Capitol. Peaceful protestors stopped at that barrier and went no further. Each person had to make a decision. Many went no further. Others went home. They all knew the difference between right and wrong. So, I repeat, "thousands" crossed that line. That is not a "small" group. The number of people who became violent might have been small, but the size of the crowd that broke the law was enormous. Each person who crossed that first police line made a decision to break the law. Every person who chose to walk into the Capitol broke the law. Let me remind you of the Women's March after Trump was elected. They were upset, they didn't like what was happening, and hundreds of thousands showed up to protest- peacefully. They didn't break into the Capitol. They did not actively seek to stop Congress from doing its duty.
You say the Left is marching toward division with PC culture, book burning, and cancel culture. Racial and gender equality is PC culture? One publishing house decided on their own that they didn't like how certain characters were portrayed in their books and to stop publishing them, and now you blame the Left for this? If by cancel culture you mean abolishing white supremacy, homophobia, racism, and attitudes that diminish the dignity of all people; well, I'm all in for that.
CHECK OUT THE WEEK IN CARTOONS
The week in cartoons
Tim Campbell cartoon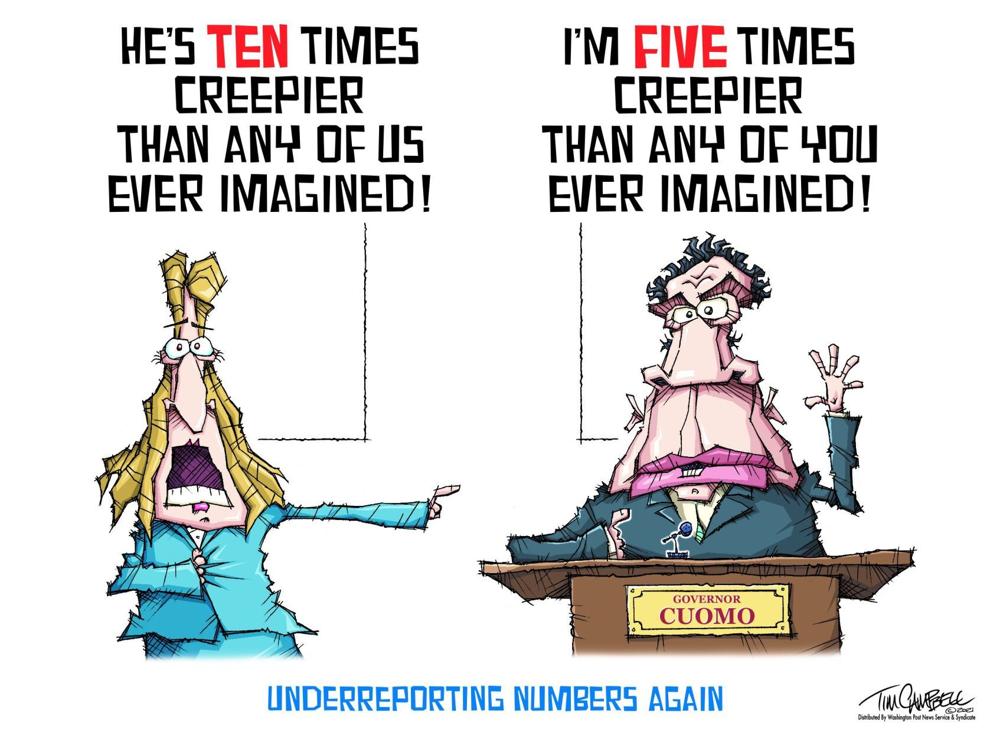 Jeff Danziger cartoon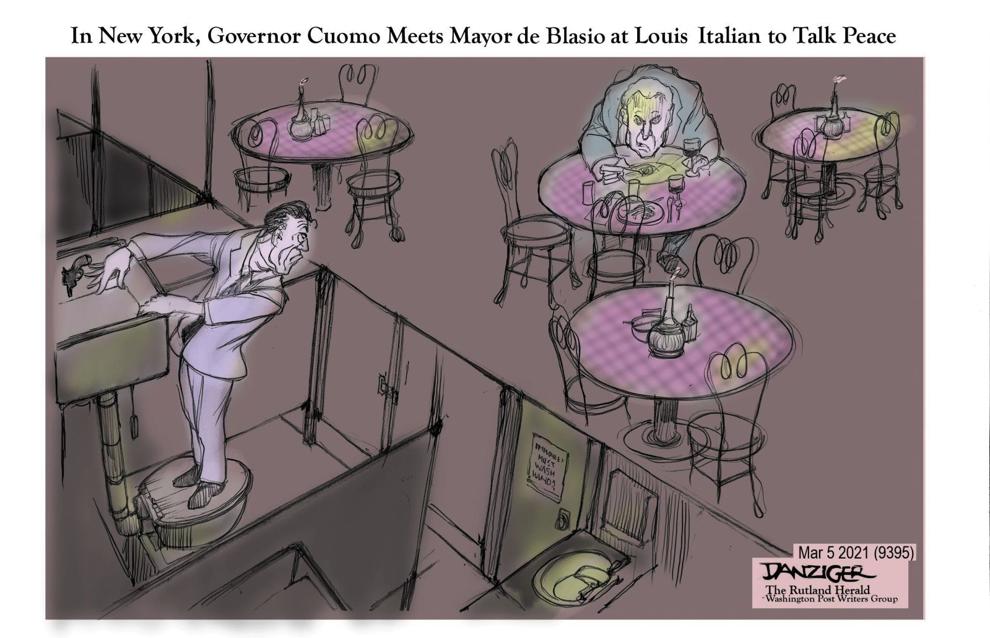 Jack Ohman editorial cartoon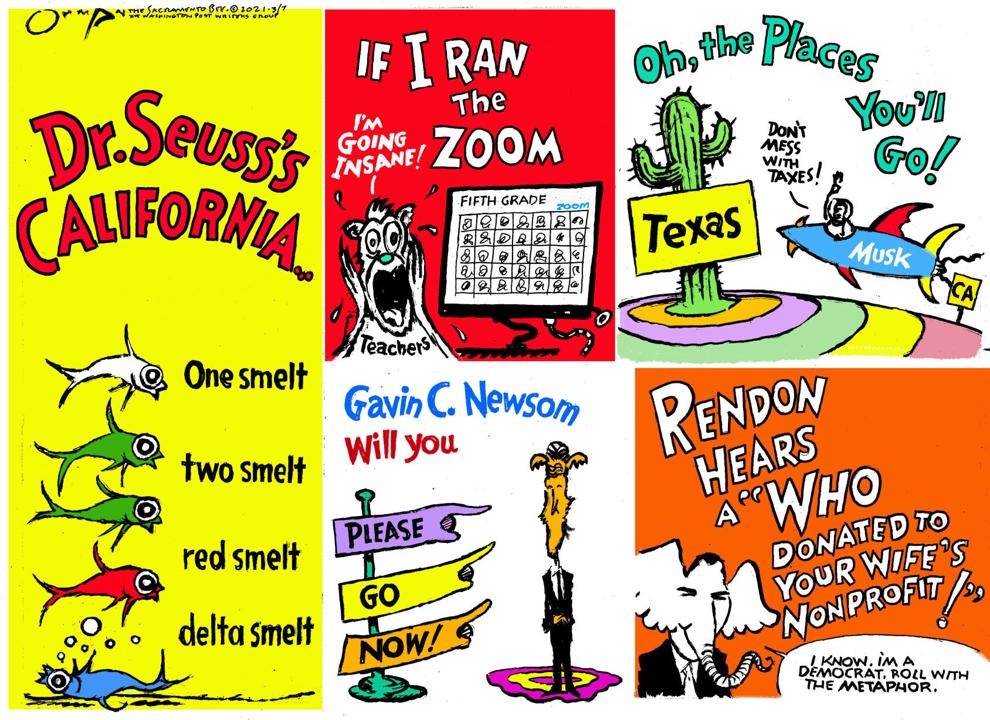 Clay Bennett cartoon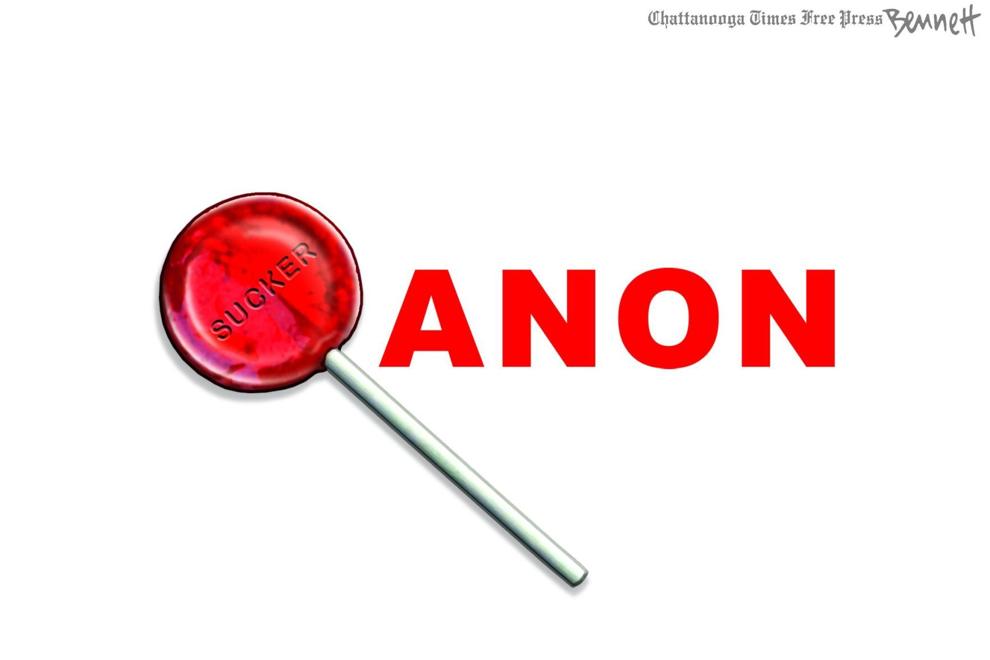 Lisa Benson cartoon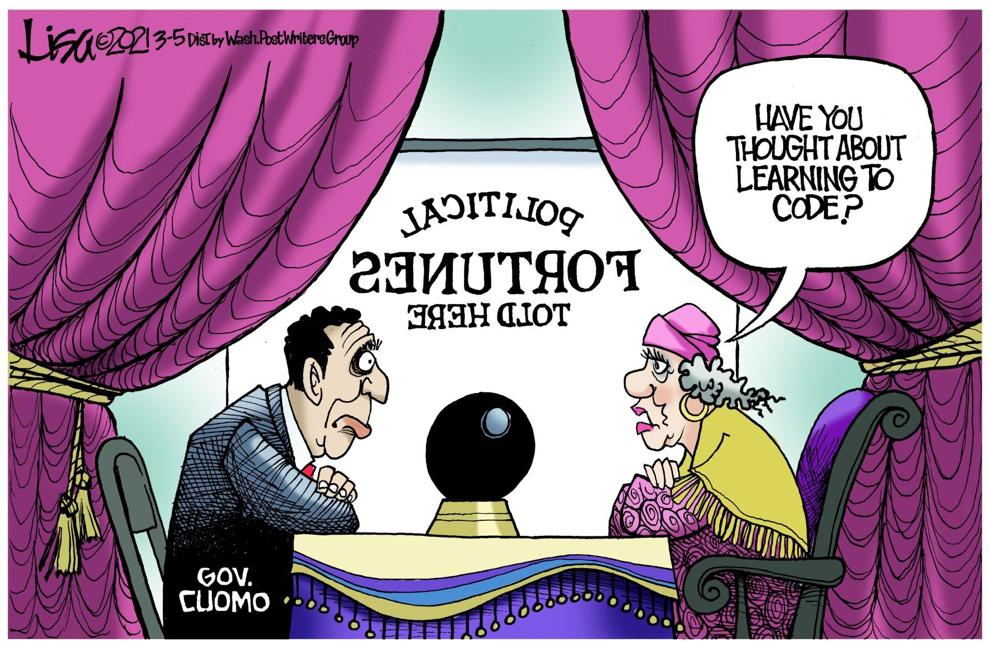 Clay Bennett cartoon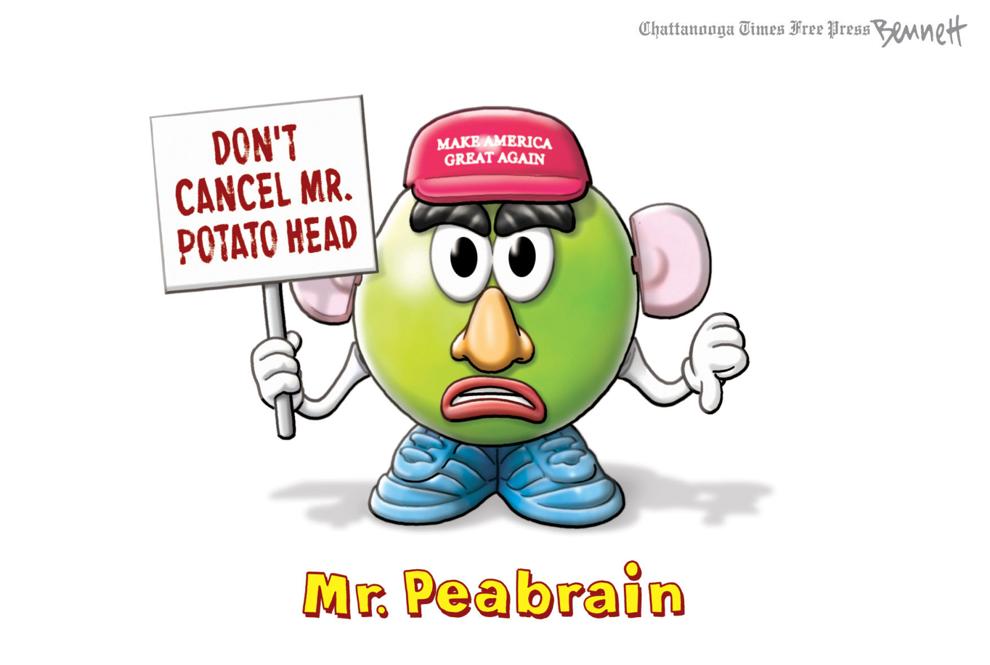 Jack Ohman, editorial cartoon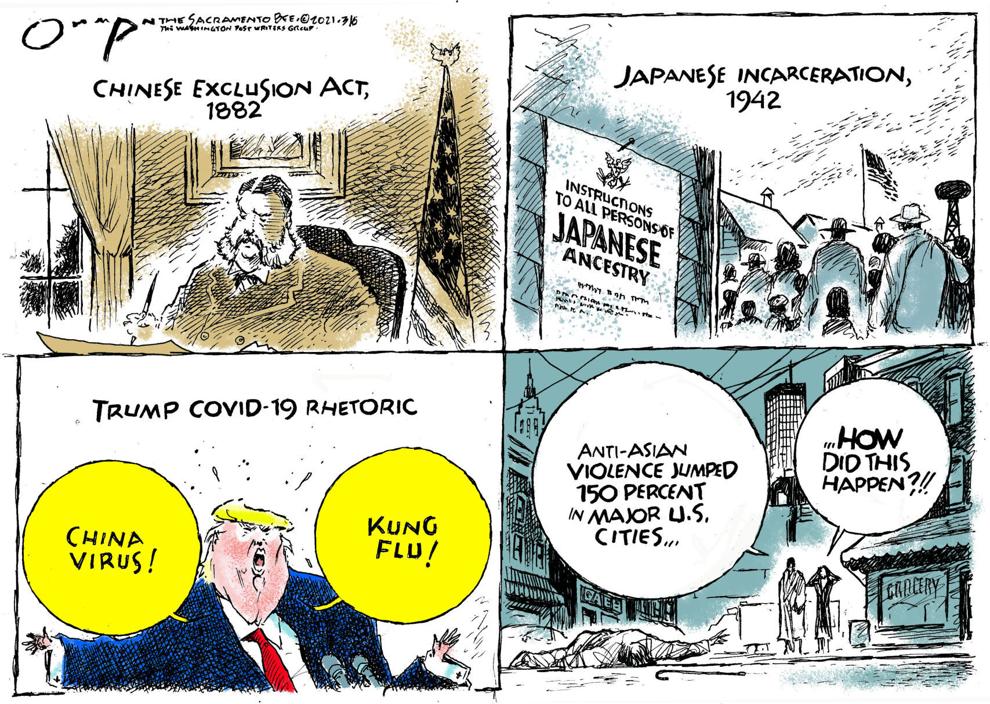 Mike Lester cartoon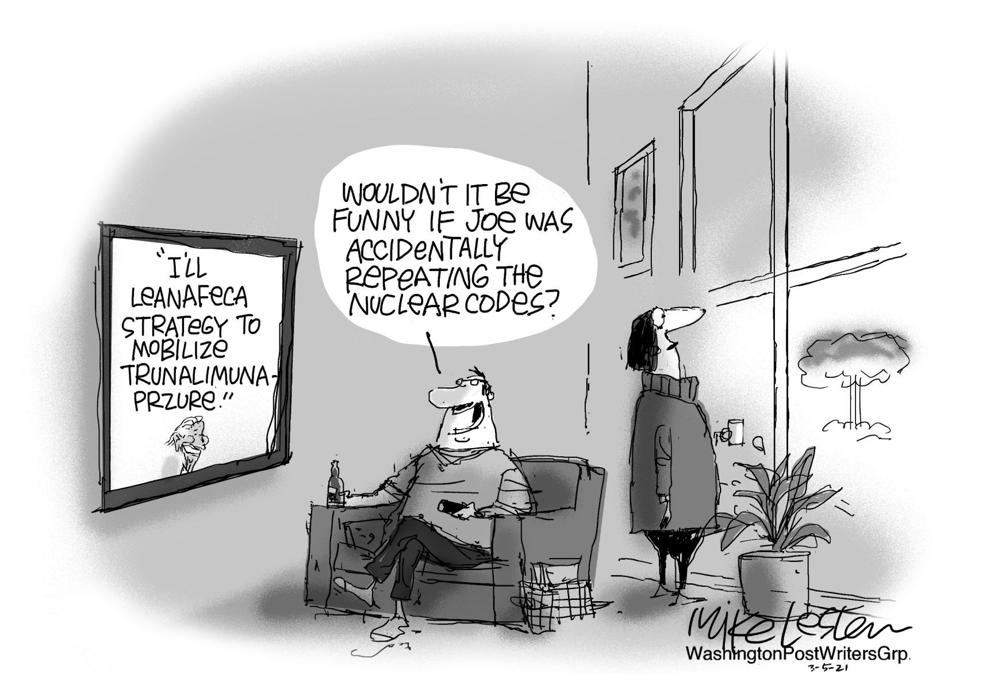 Tim Campbell cartoon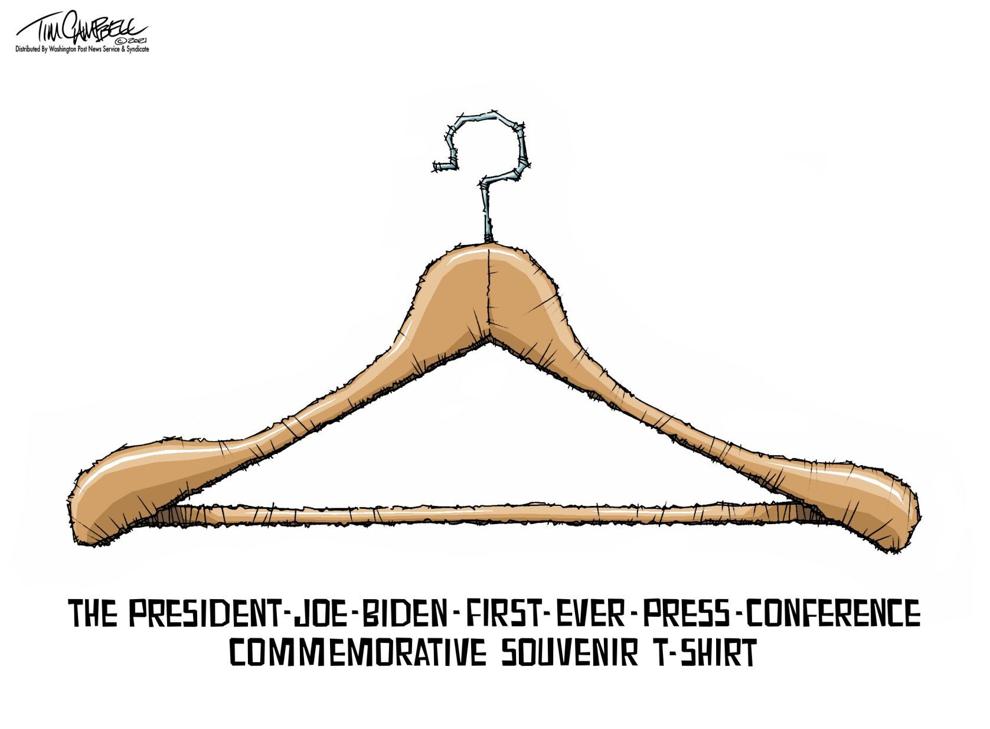 Jeff Danziger cartoon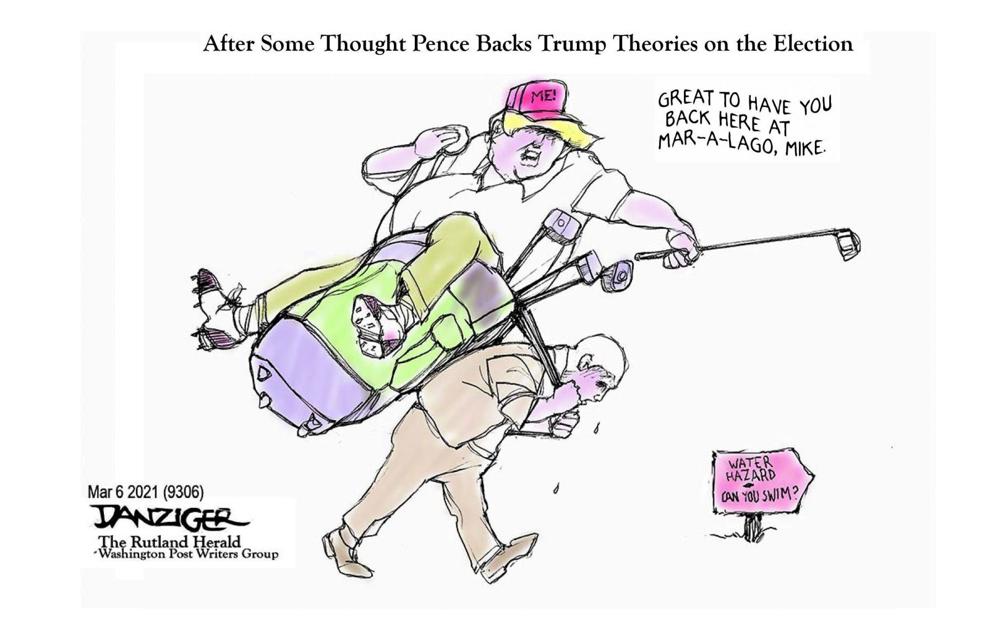 Jeff Danziger cartoon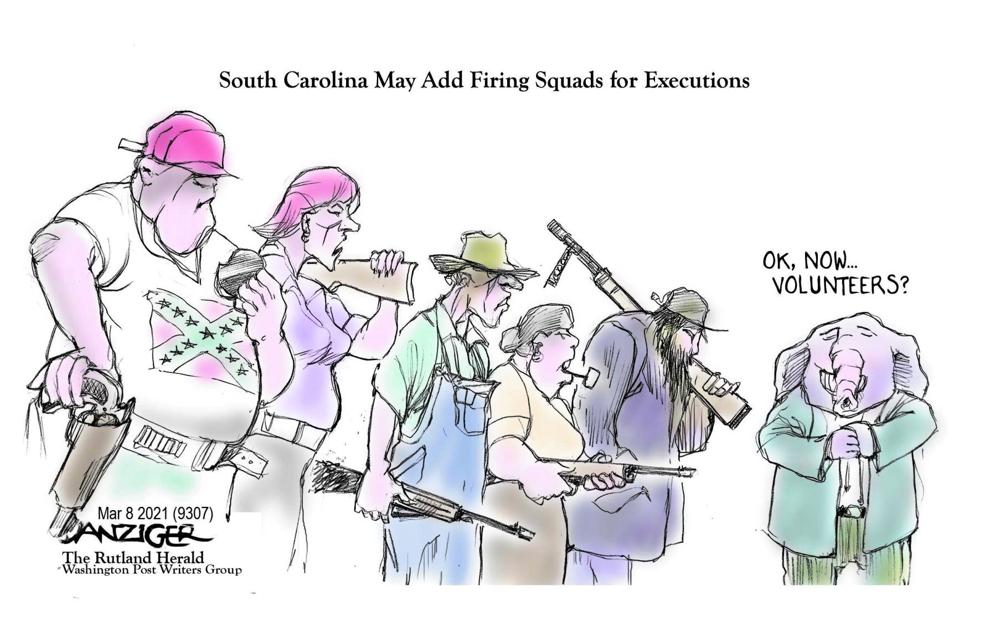 Mike Lester cartoon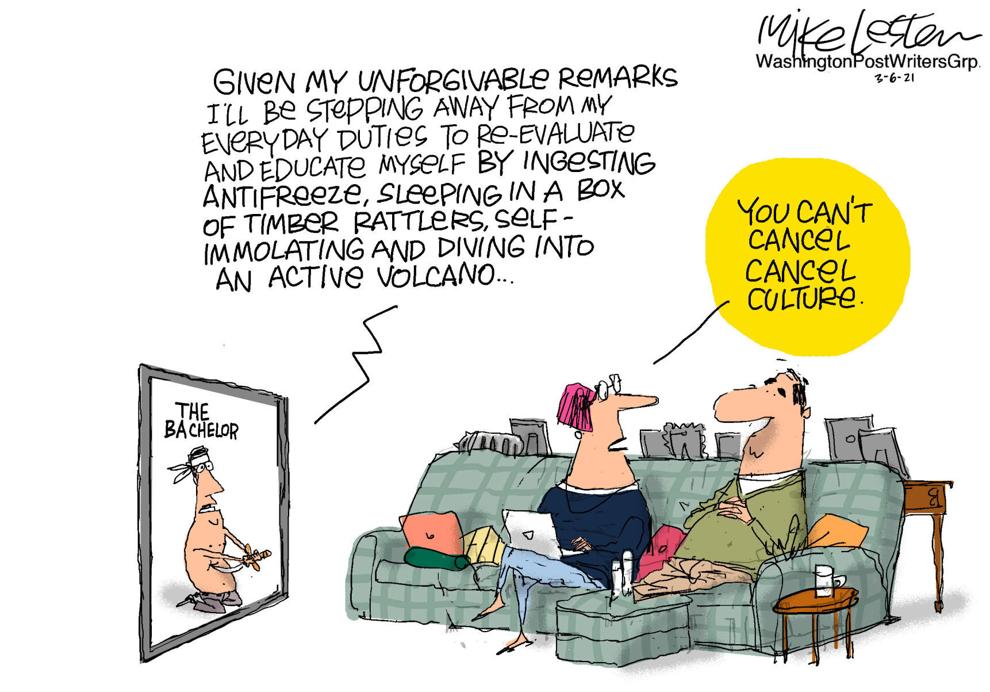 Signe Wilkinson cartoon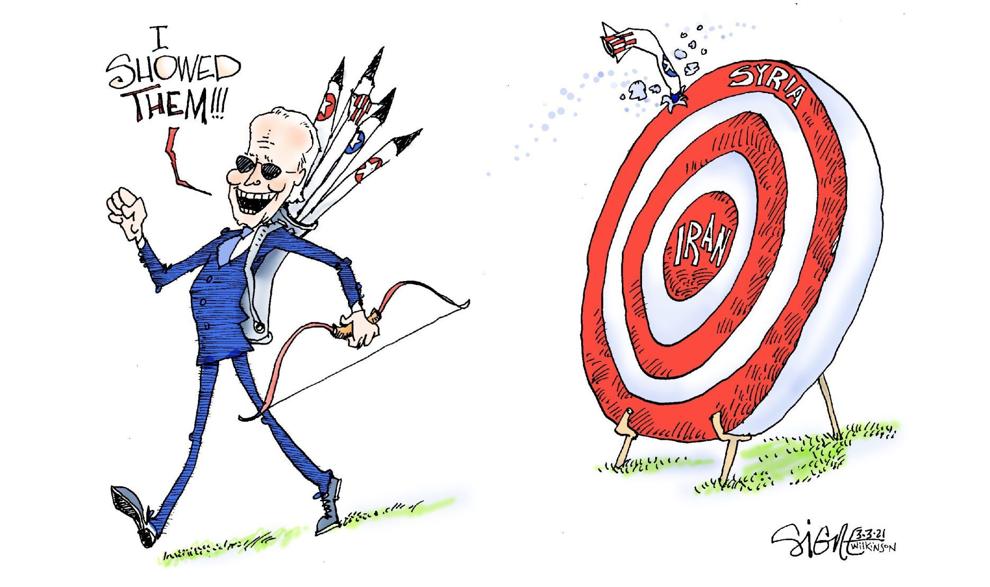 Signe Wilkinson cartoon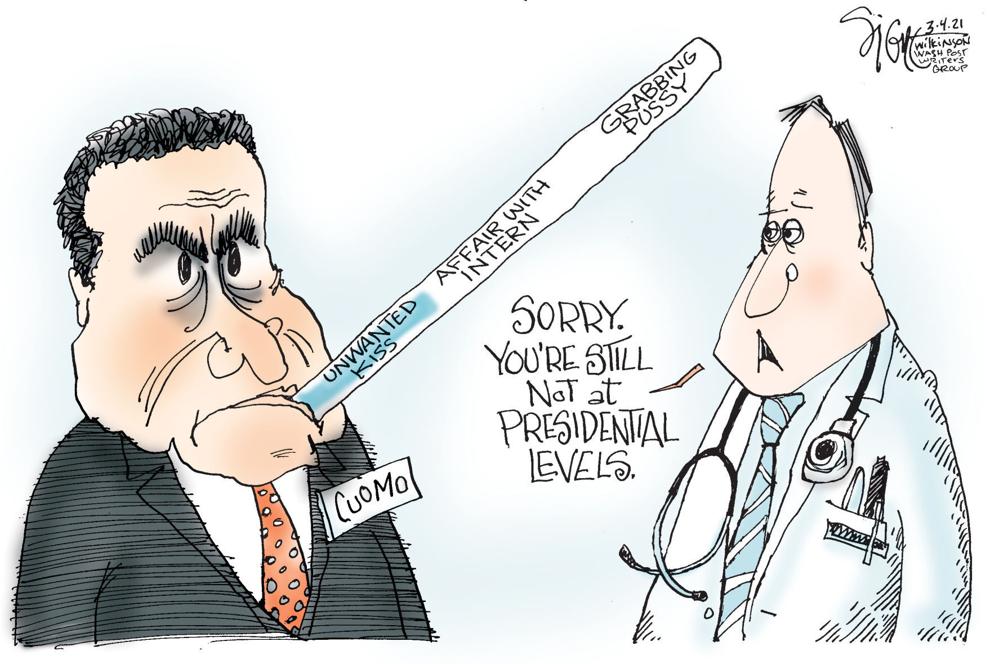 Tim Campbell cartoon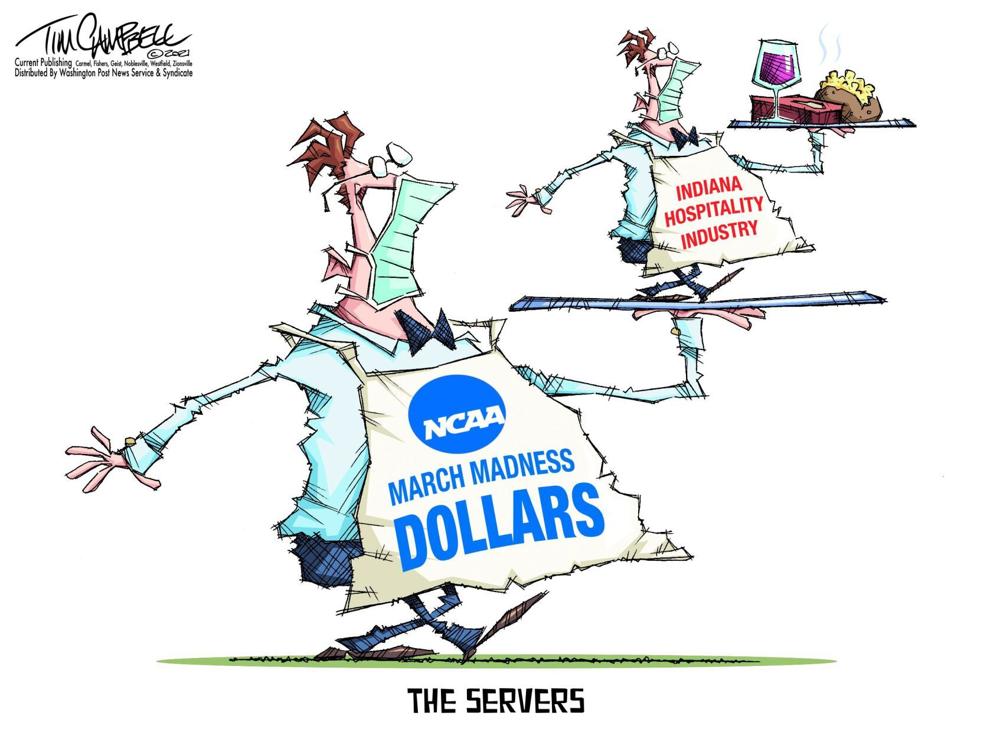 Lisa Benson cartoon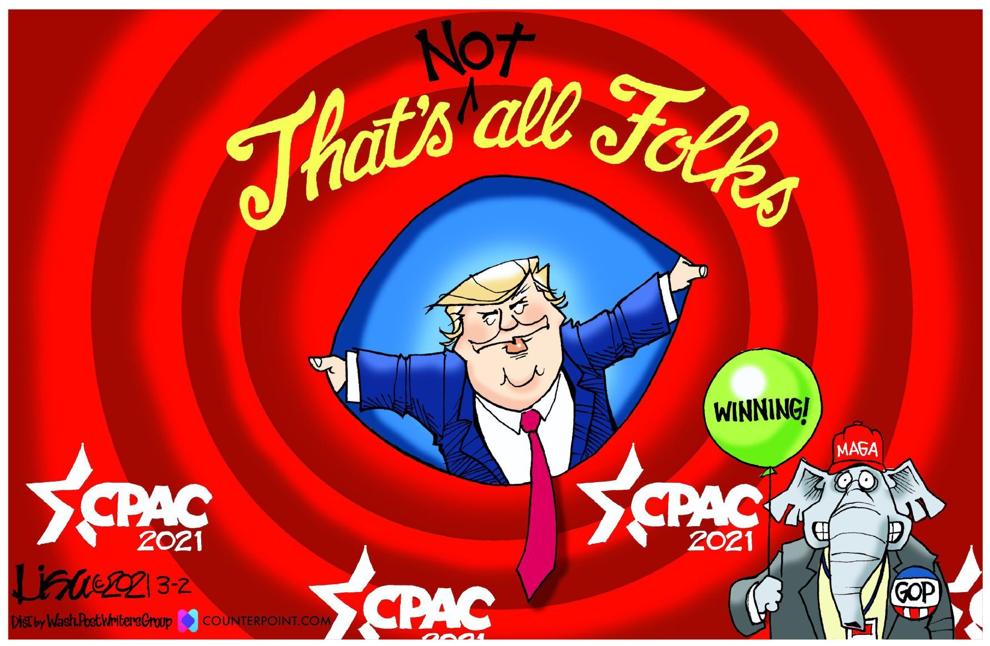 Lisa Benson cartoon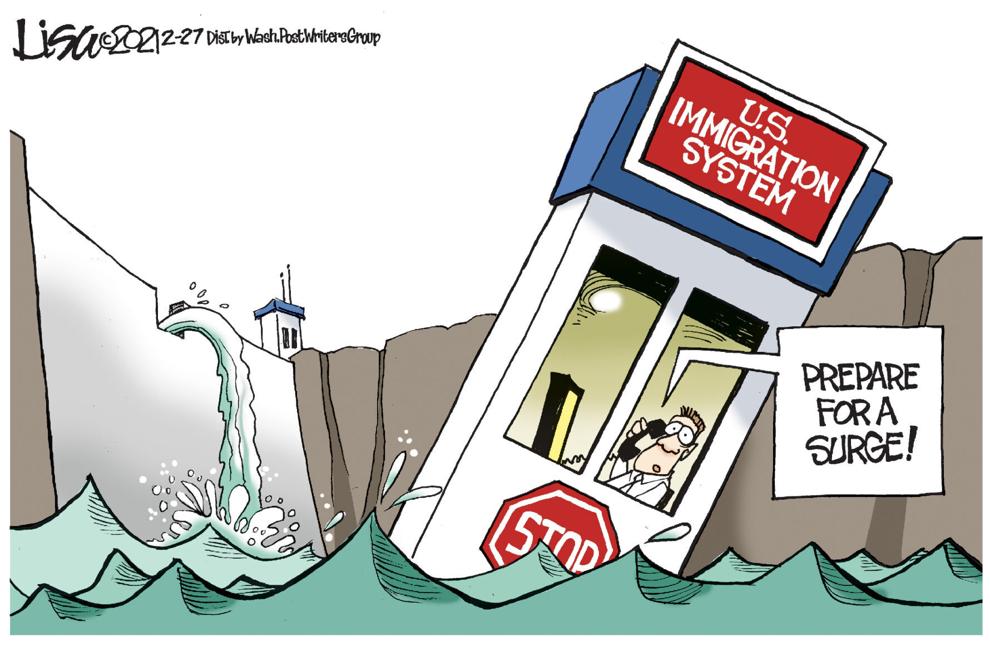 Jack Ohman, editorial cartoon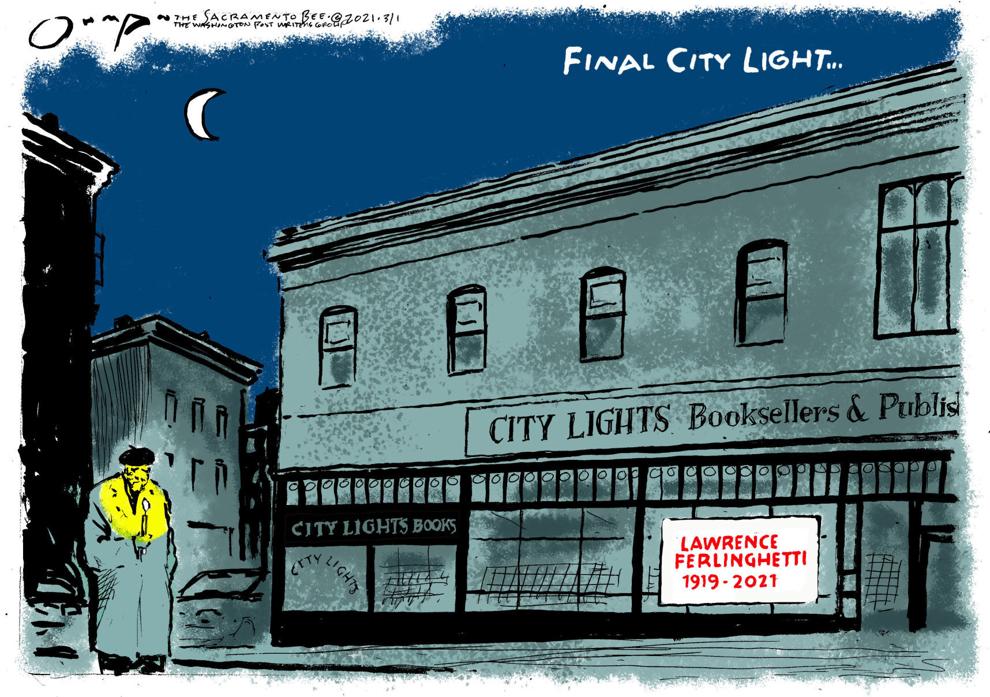 Jack Ohman, editorial cartoon
Jack Ohman, editorial cartoon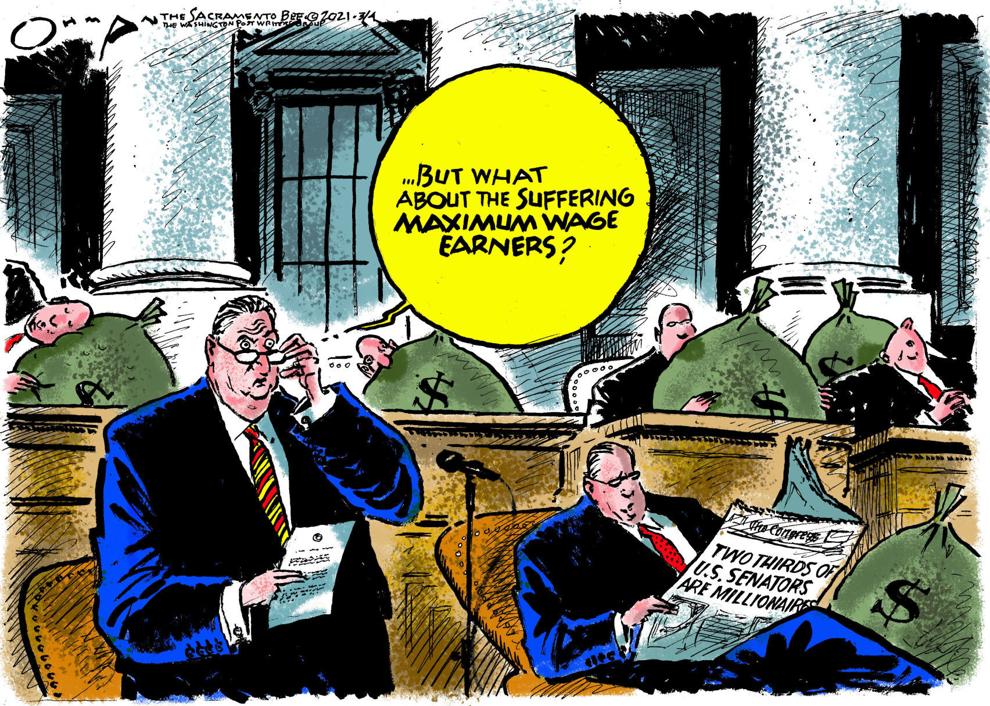 Jack Ohman, editorial cartoon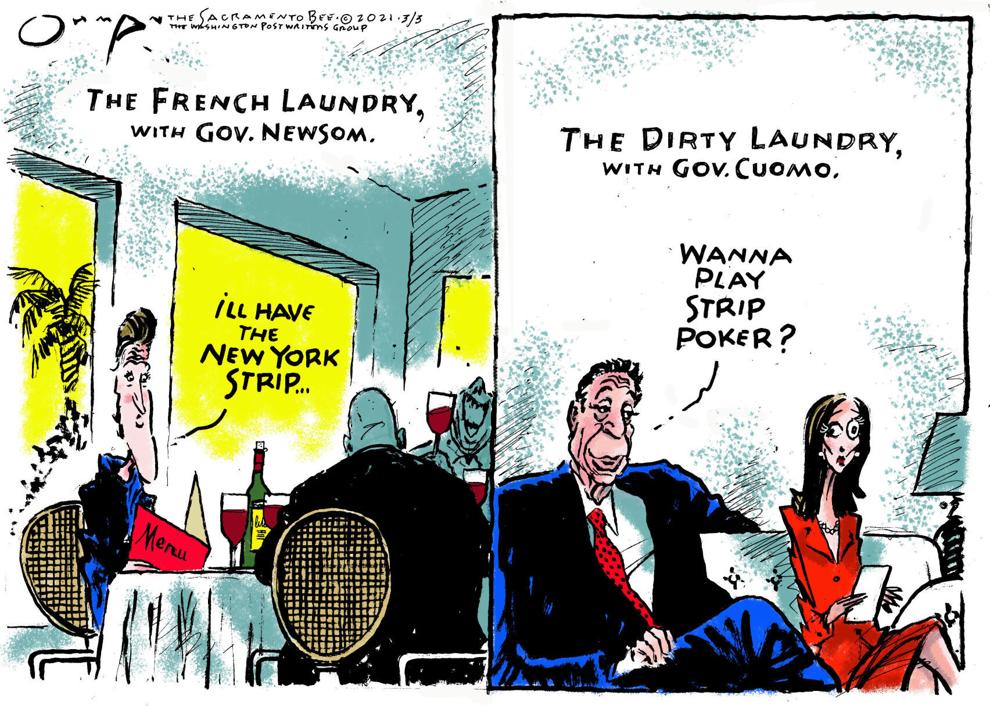 Jeff Danziger cartoon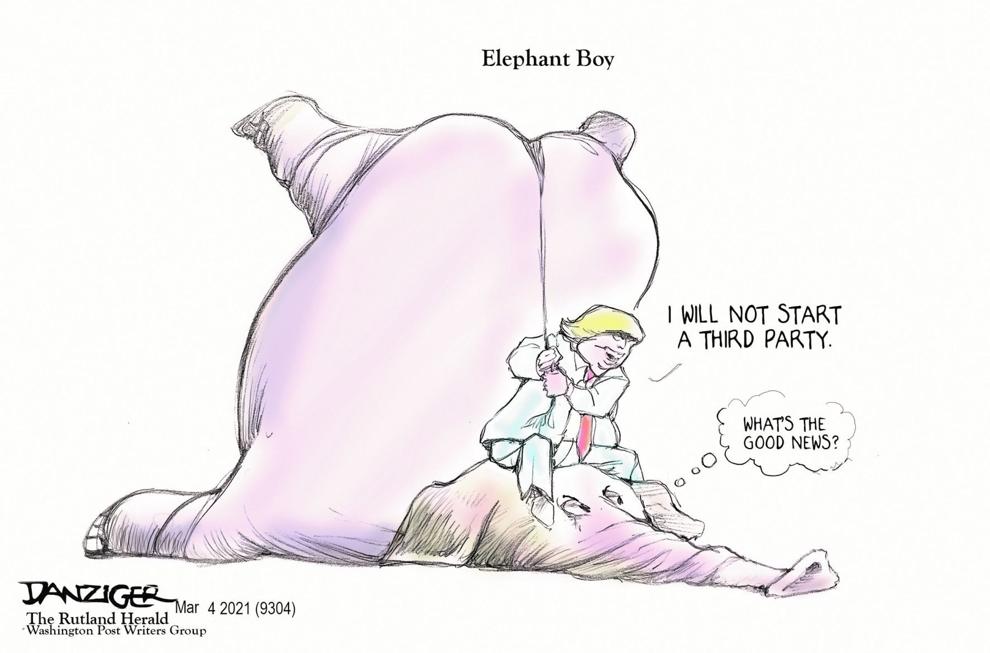 Jeff Danziger cartoon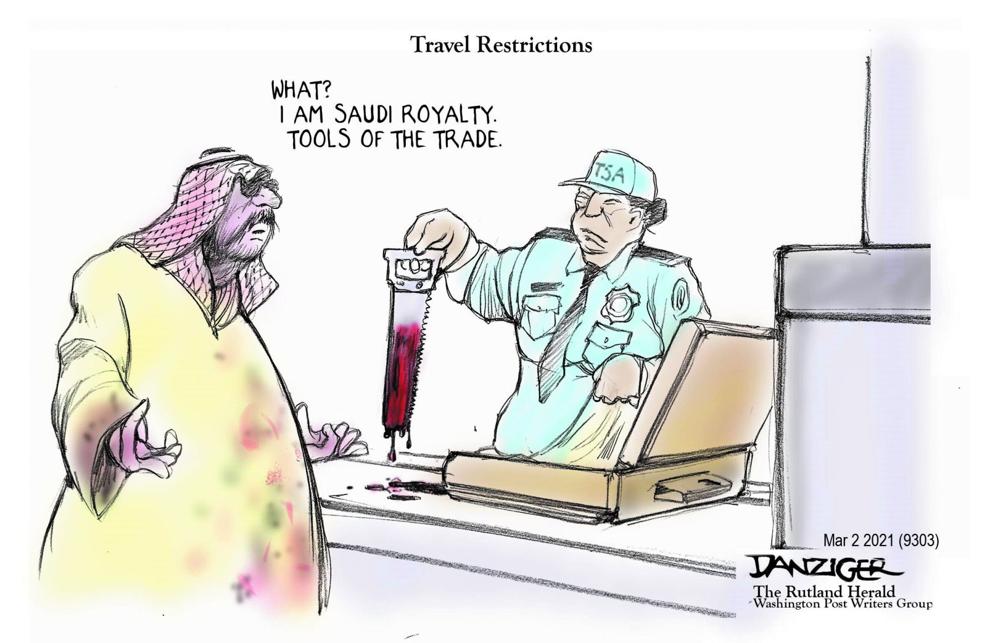 Jeff Danziger cartoon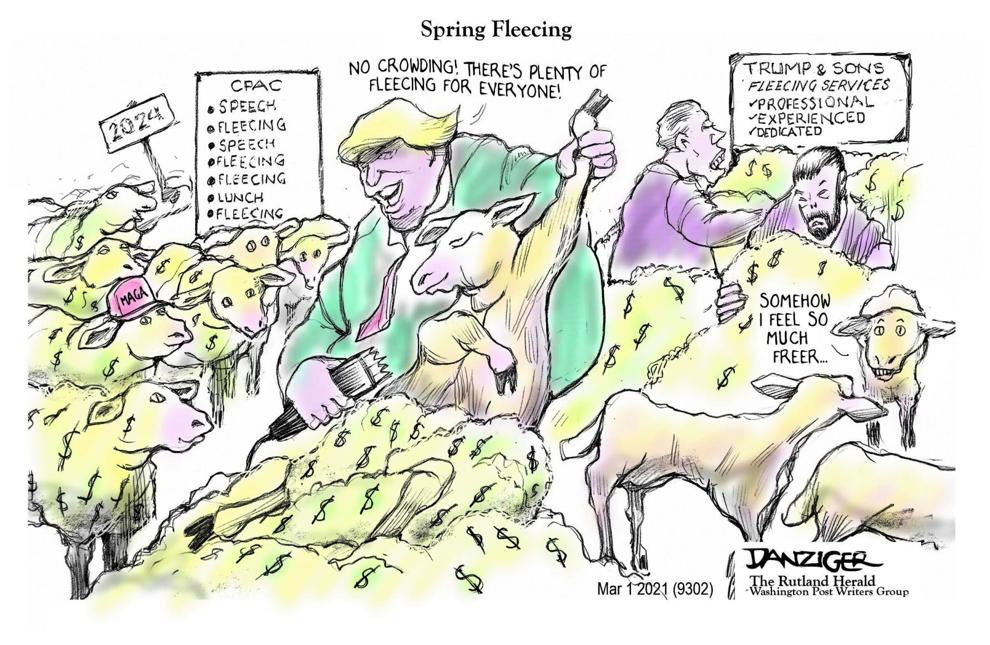 Lisa Benson cartoon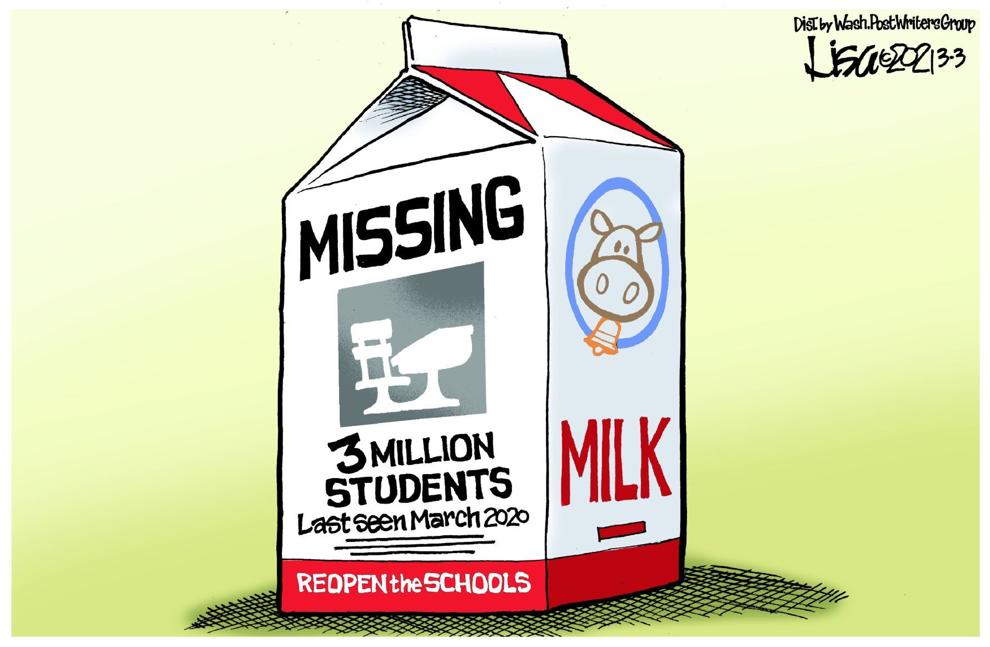 Mike Lester cartoon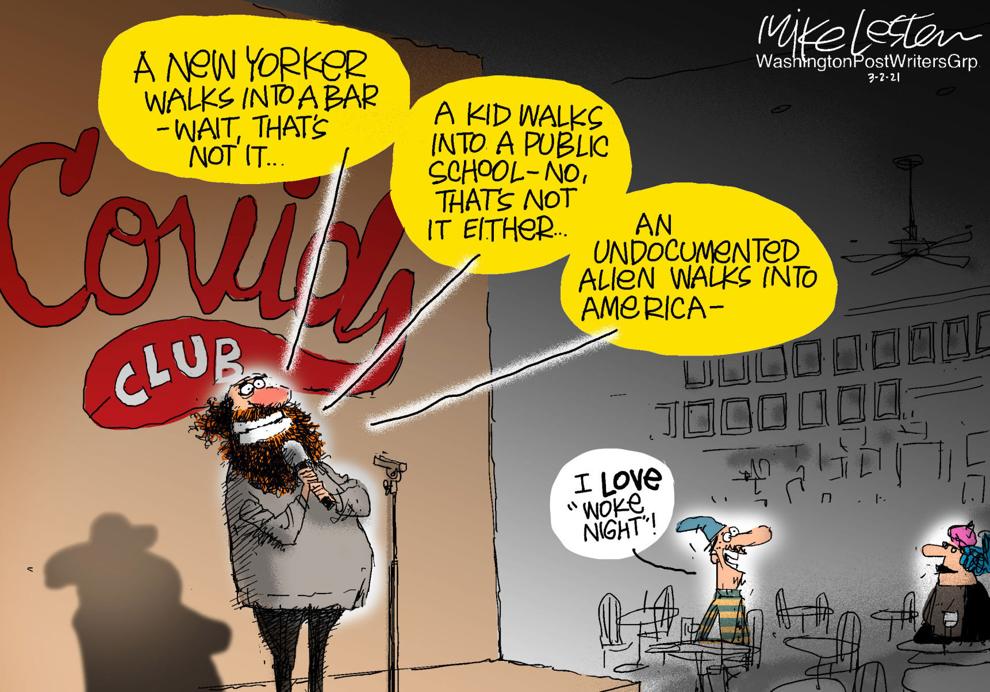 Signe Wilkinson cartoon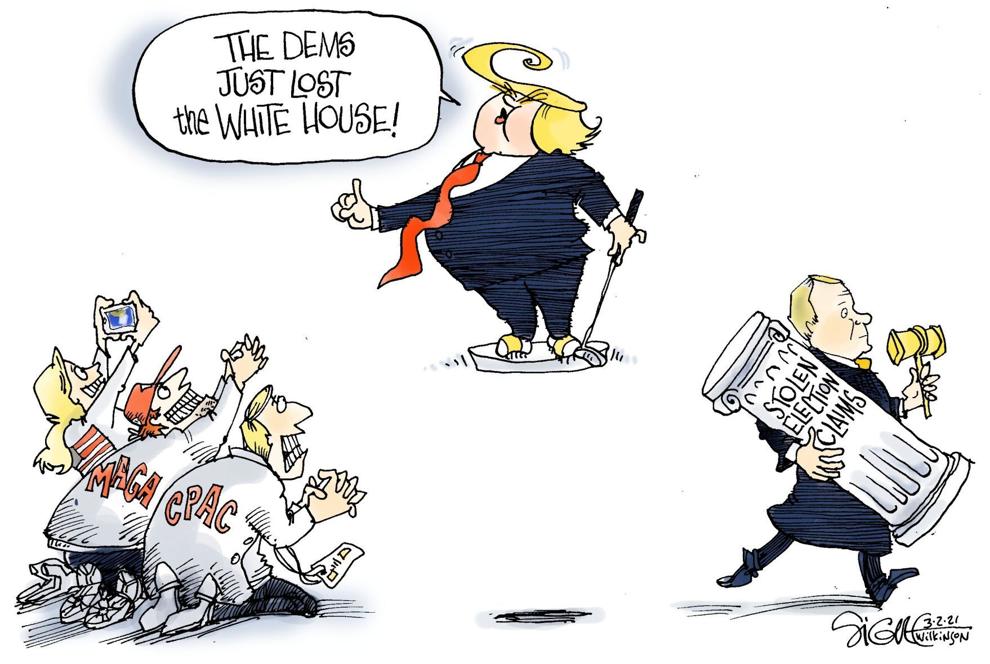 Jeff Danziger cartoon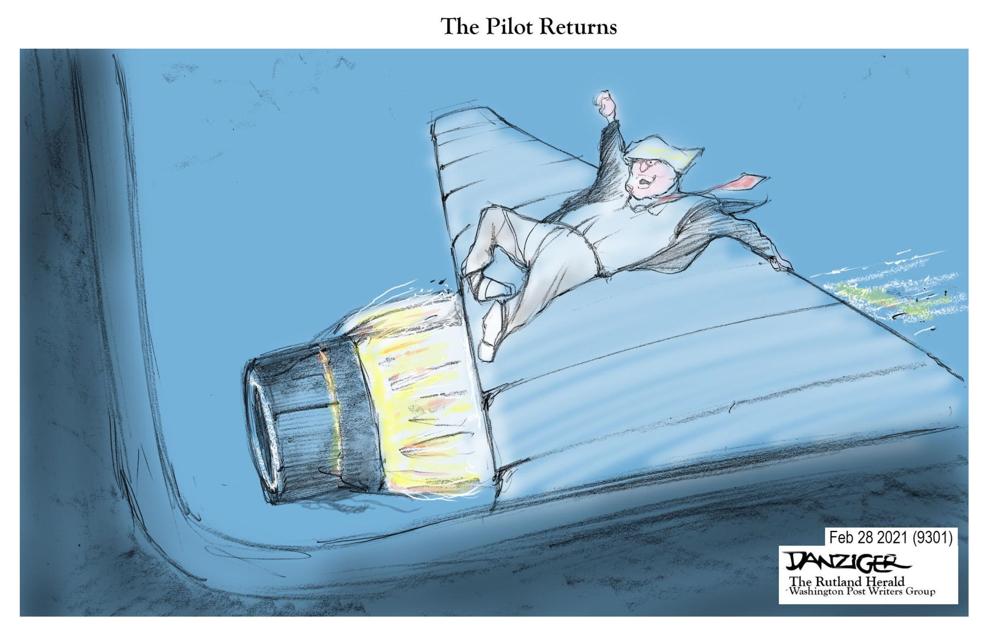 Jeff Danziger cartoon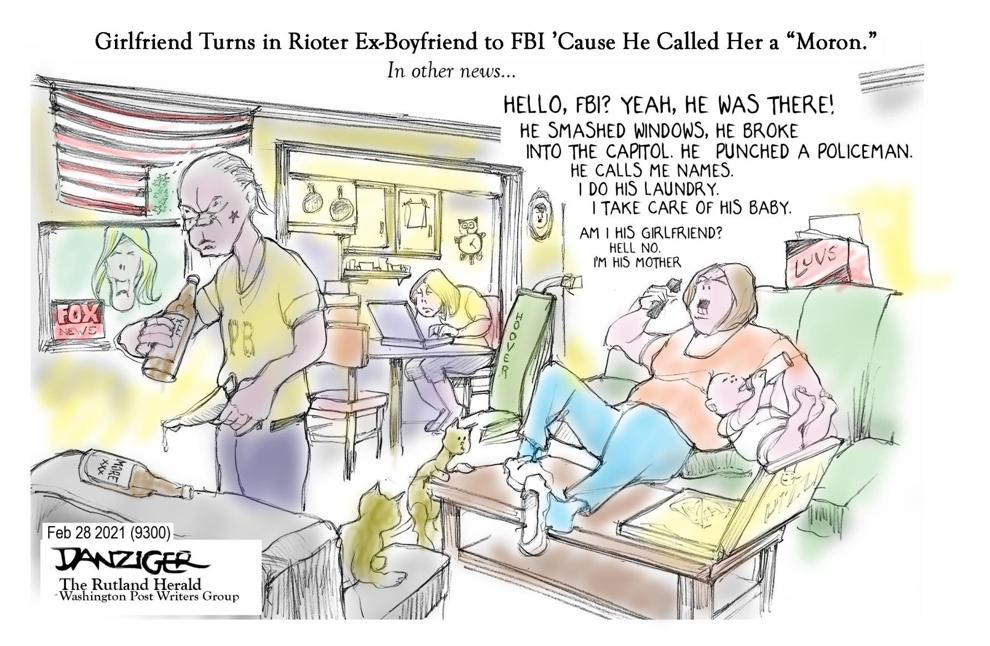 Clay Bennett cartoon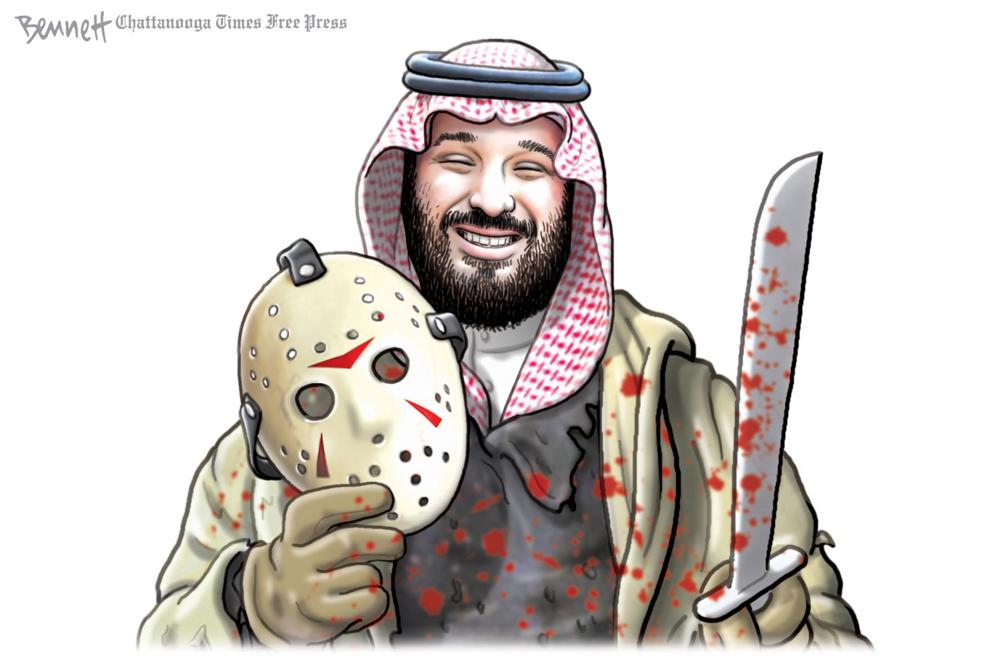 Clay Bennett cartoon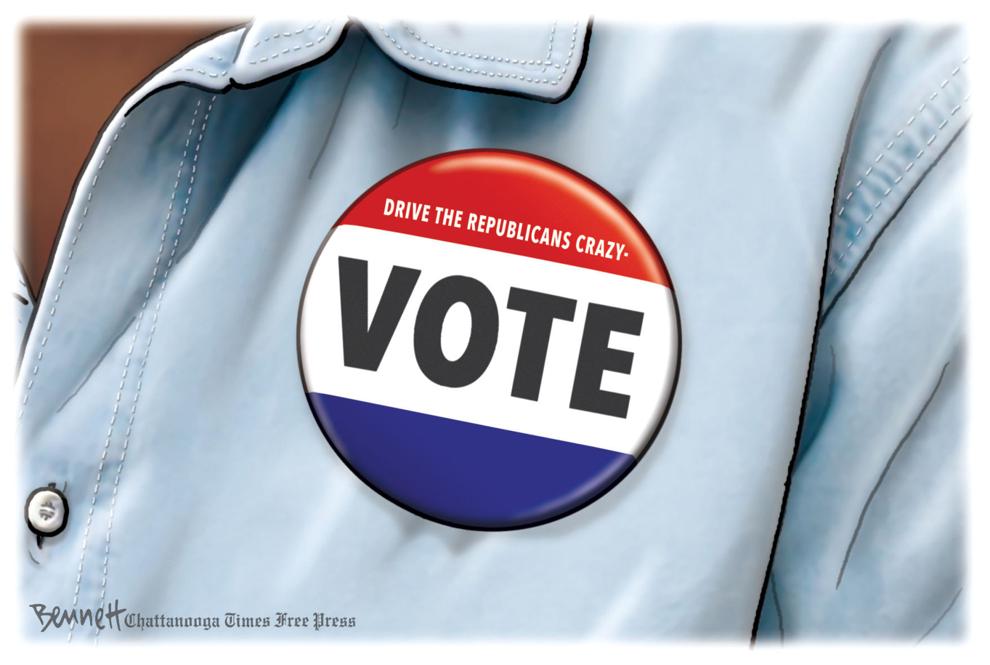 Clay Bennett cartoon