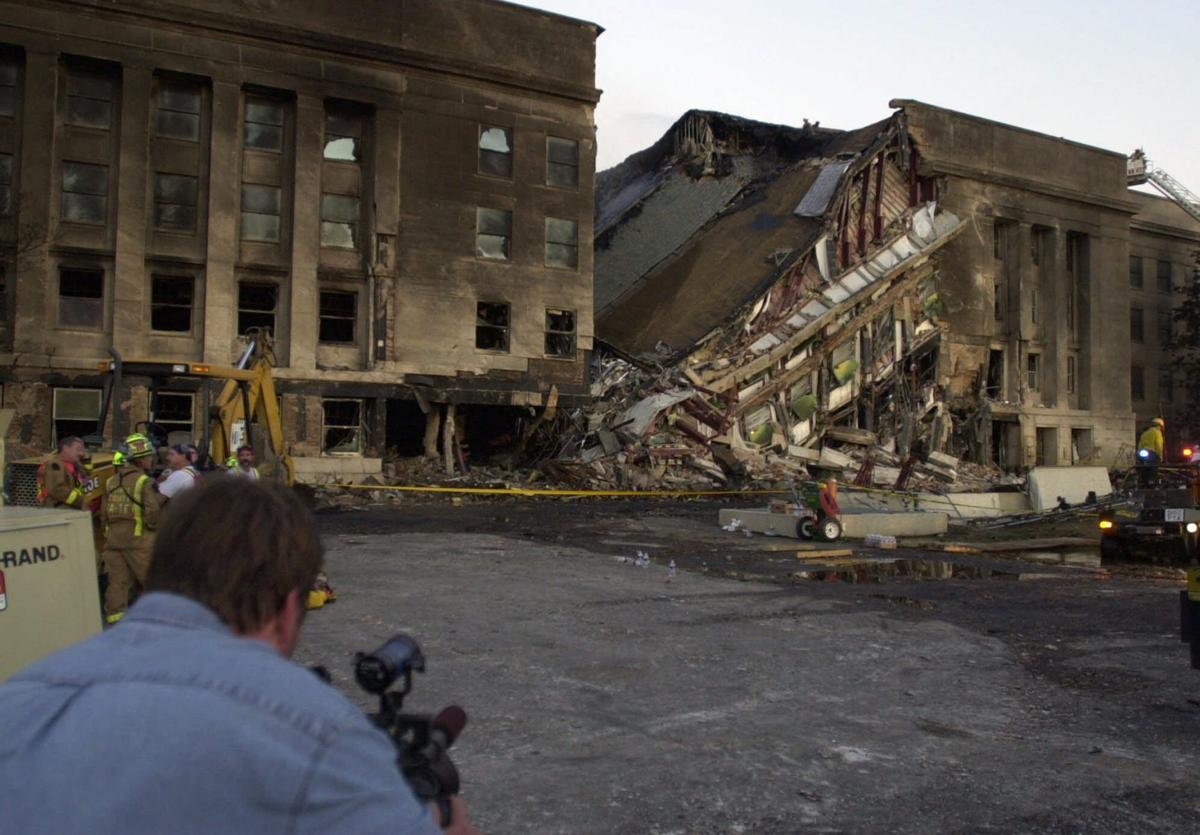 It was a trip to Washington D.C. like others I had taken several times a year over the previous three years — to attend a board meeting for a scientific organization. I arrived Sunday evening for my meeting on Monday and Tuesday and had a flight Tuesday afternoon, Sept.11 to return to Yountville.
On Tuesday morning on the 17th floor, we started our meeting early. It was a beautiful sunny day. Not long into our meeting an assistant came into the room and whispered something into the ear of the director of our group. He fell silent and announced what had happened in New York just minutes before.
We all stood up and many went to the large windows of the conference room where we could clearly see the Pentagon below. I called my husband who was still asleep in Yountville and told him to turn on the television and told him I would call back when I could and then joined my colleagues at the windows. We saw a plane hit the Pentagon and smoke filled the sky. I thought we were at war.
In a few hours, we decided to return to our hotel not knowing what else to do. The streets and sidewalks were filled with people all going somewhere, looking dazed and confused, many were in tears. I had checked out of the hotel early expecting to go to the airport after our meeting. The front desk told me the hotel was fully booked that day and didn't have a room. I knew that many new guests would not be arriving that day.
I saw a colleague and we decided to walk to the Red Cross to donate blood we were sure would be needed. The lines were already long. Near lunchtime we were still in line and were told we should leave since they had enough donations.
Four days later, I heard a few planes were taking off at nearby Dulles airport. I found a flight going to Kansas City. It wasn't home but I had family there. I never used my return ticket, dated Sept. 11, 2001, but I have kept it these 20 years.