What good can possibly be said about staying in Afghanistan for 20 years? It's really starkly simple. We just tried to help our fellow human beings, people held captive in the grip of social conditions that are a thousand years out of date.
Unlike every other great power which has ventured into that quagmire, the United States had no agenda to help itself to the assets of a poor and ill-governed country. Our only motive in staying for two decades has been to help the Afghans create the conditions necessary to living free and productive lives, period. We took nothing, we gave trillions.
The stench of corruption was heavy in the air from the moment of our arrival, but many poor countries don't smell very good. We had the choice of walking away, or of holding our noses, and trying to do the best that we could, always hopeful that our example would make the difference. We failed to realize that the corruption was just too deeply rooted to be excised by a foreign power on a timeline less than generations long.
Suppose that President Biden had announced on the day after his inauguration that we would absolutely leave by Aug. 31? Is it reasonably conceivable that the result would have been significantly different? The exact same players would have been in place; officials who had no confidence in their own ability to resist the Taliban. Once that announcement had been made, the inevitable collapse would have rapidly ensued.
The ill-paid and ill-provisioned Afghan army would have been asked to continue to give their lives for what their leaders (by their actions) acknowledged as a lost cause, while we expected that same government to calmly maintain the status quo in Kabul as we began a crash program to get all of our people, Americans and Afghans, out of the country. The panic at the airport would just have occurred a couple of months sooner.
Ill-conceived, mismanaged, poorly executed, deadly, and wasteful though our efforts in Afghanistan turned out to be, we can still take pride in knowing that our motivation was just to help. Let us learn from our mistakes, but hold our heads high. After all is said and done, at least we tried to do the right thing.
Check out the week in cartoons
Lisa Benson cartoon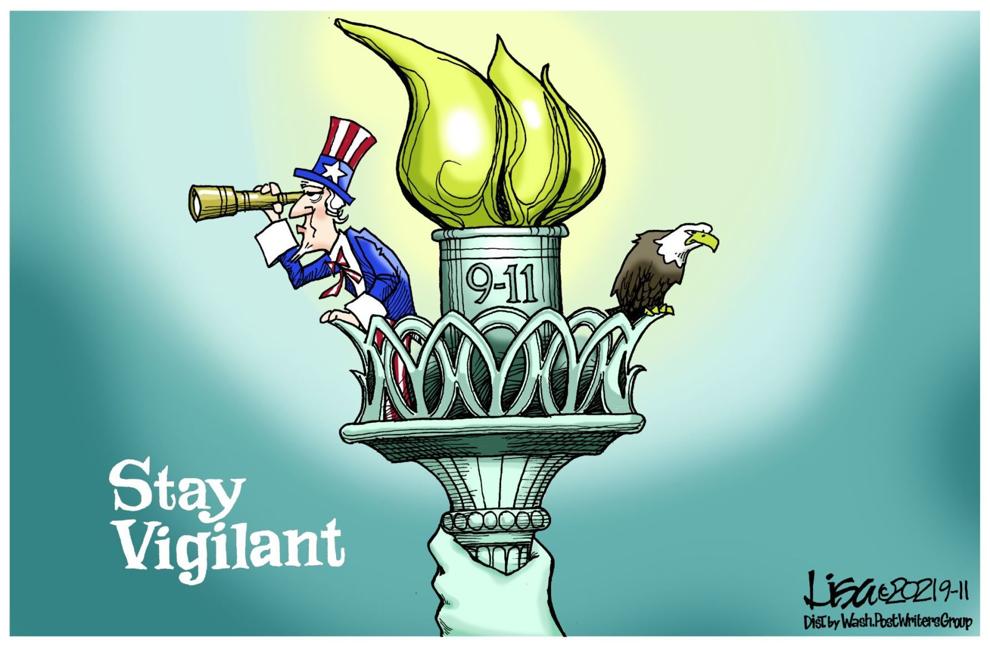 Jack Ohman, editorial cartoon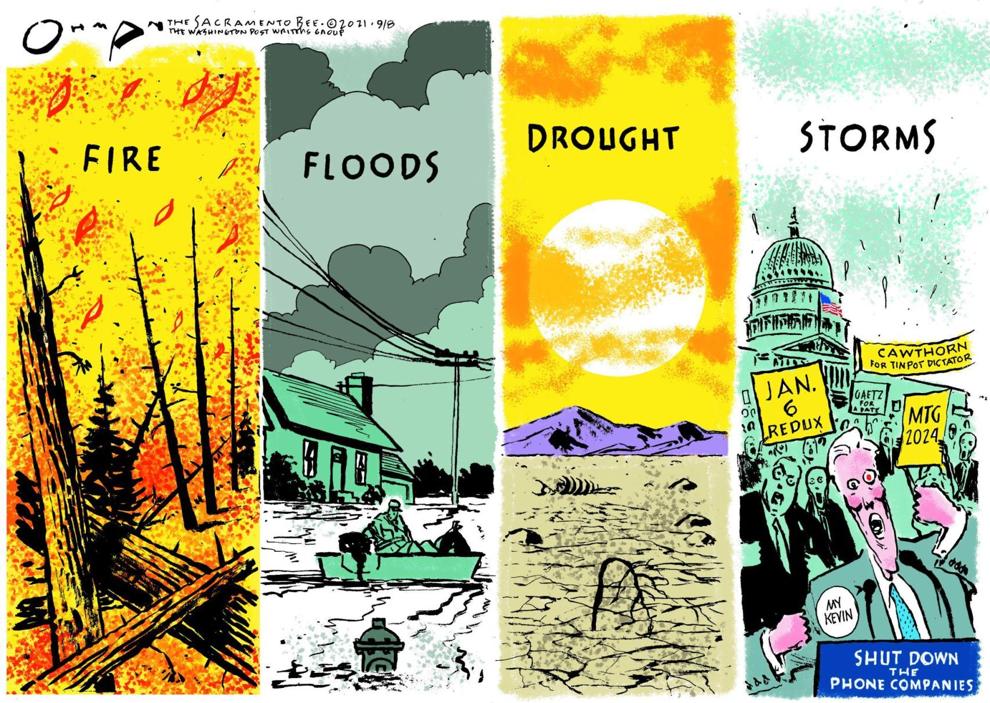 Jack Ohman, editorial cartoon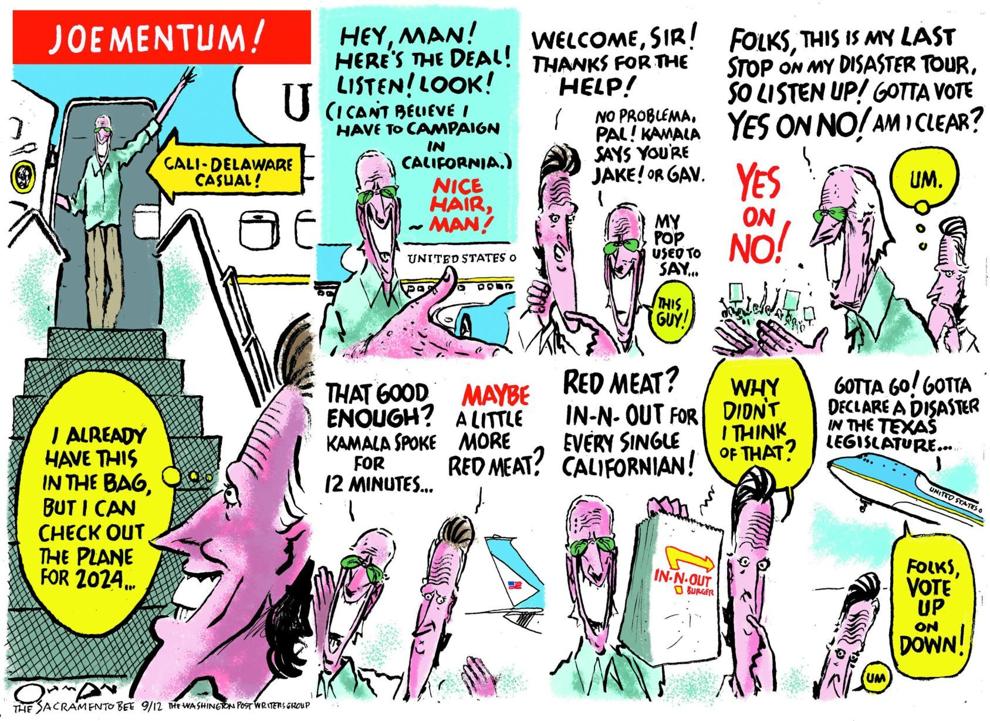 Jack Ohman, editorial cartoon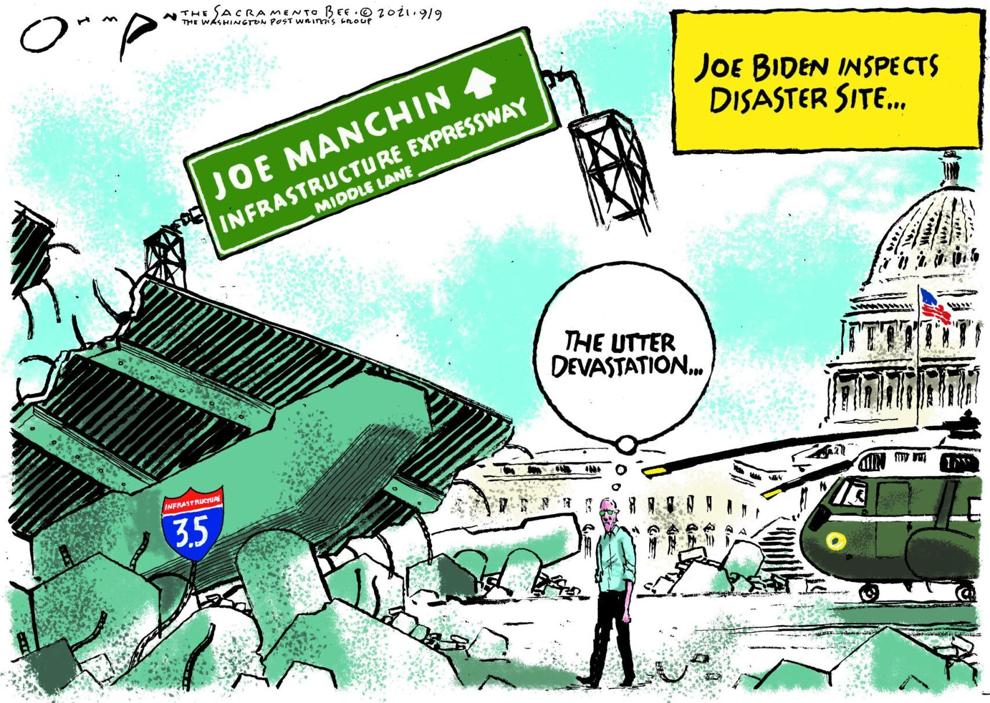 Clay Bennett cartoon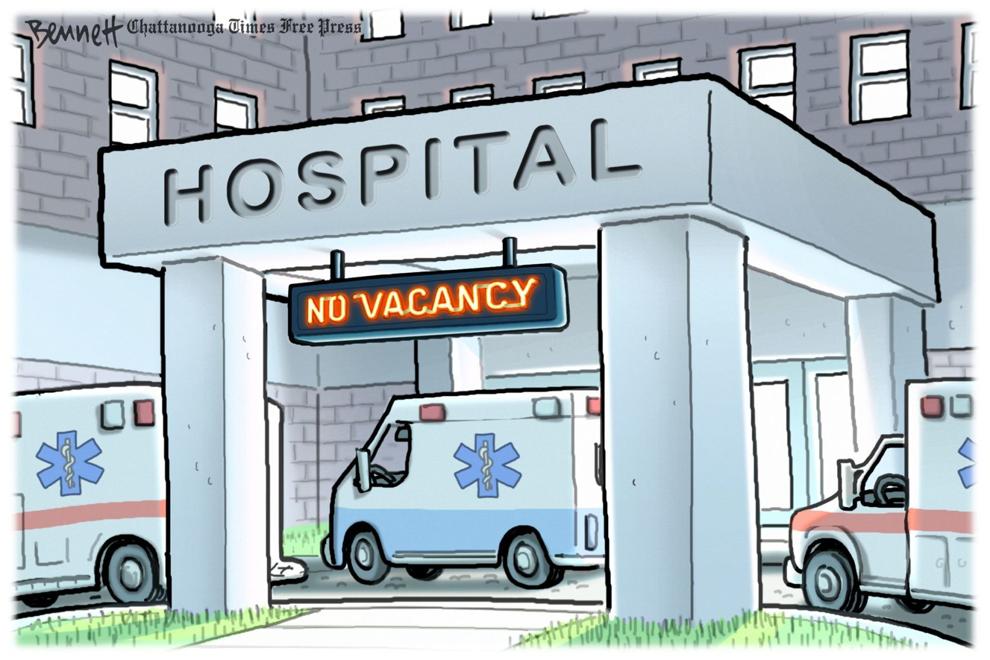 Clay Bennett cartoon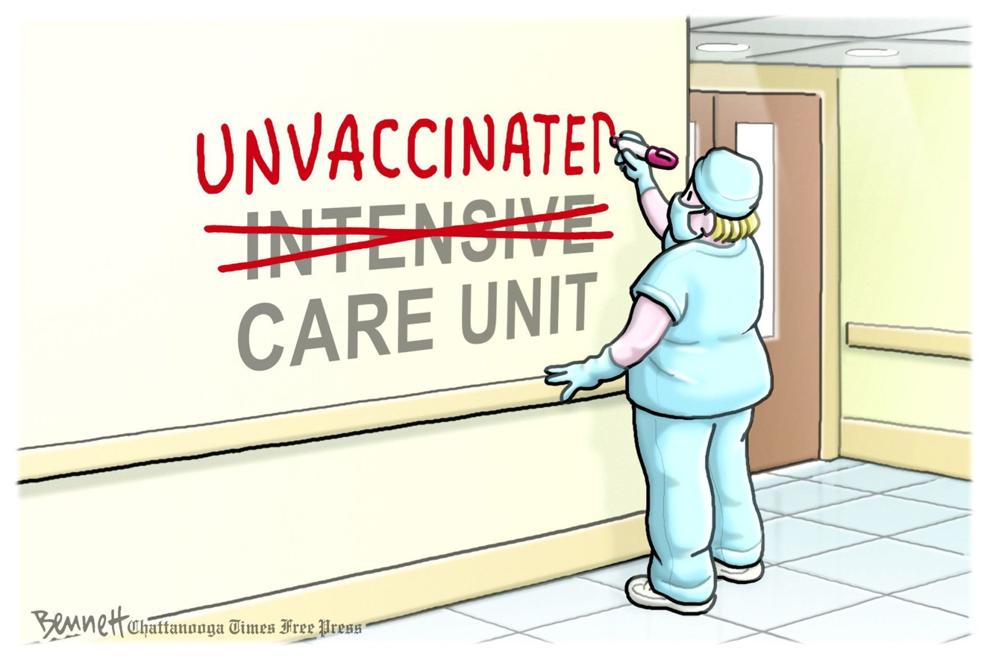 Clay Bennett cartoon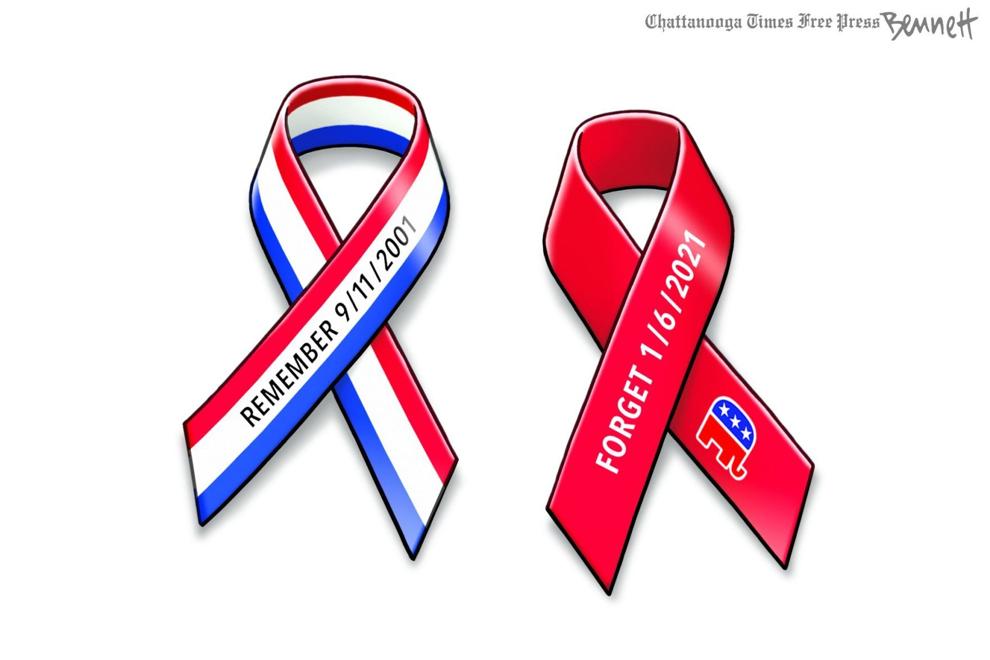 Jack Ohman, editorial cartoon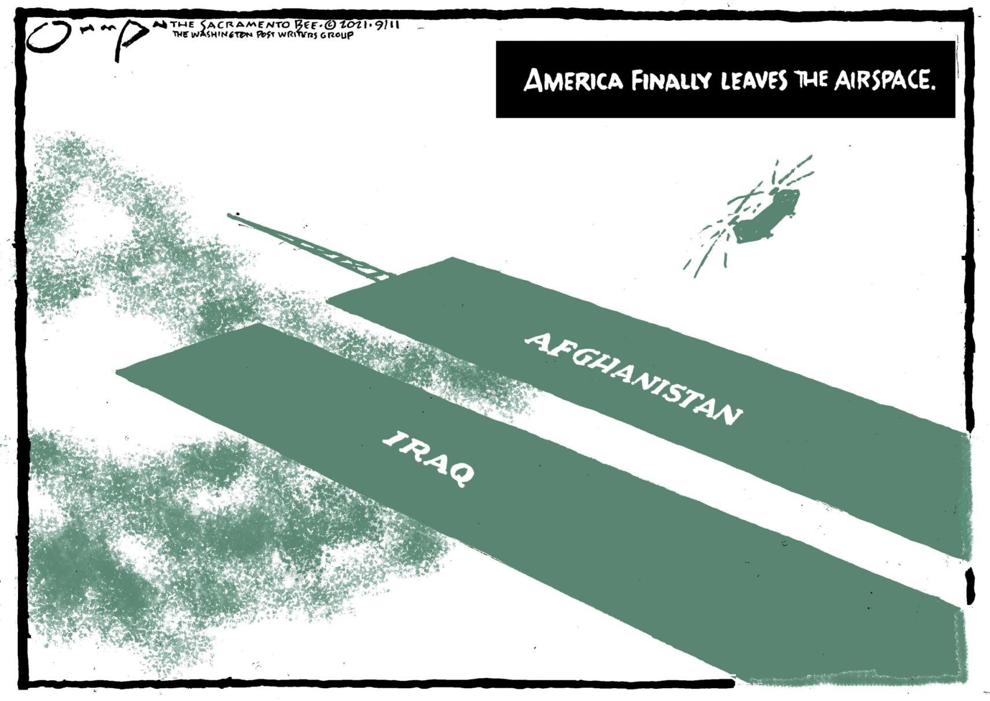 Jeff Danziger cartoon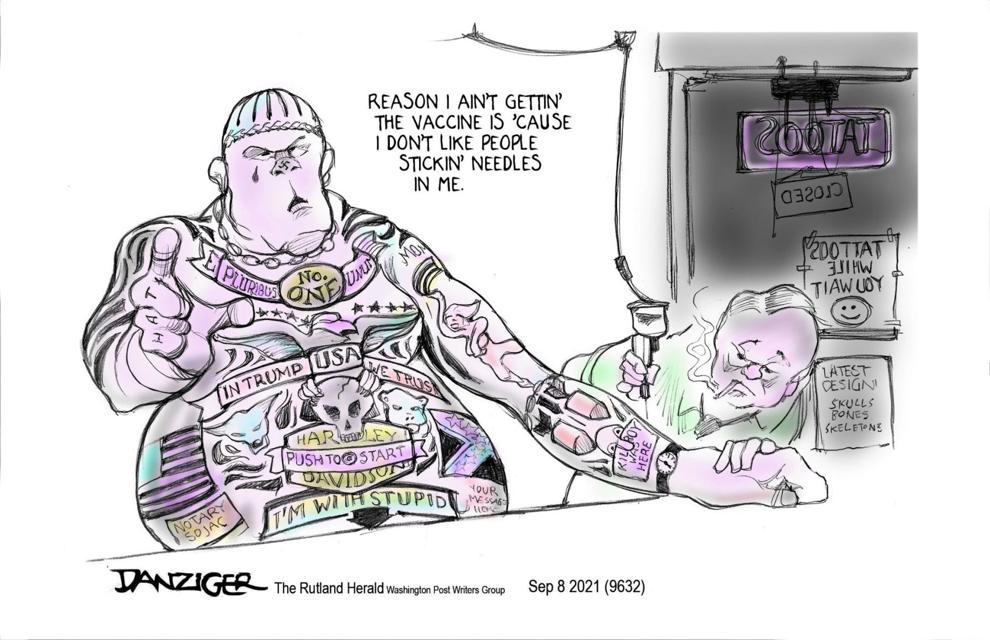 Jeff Danziger cartoon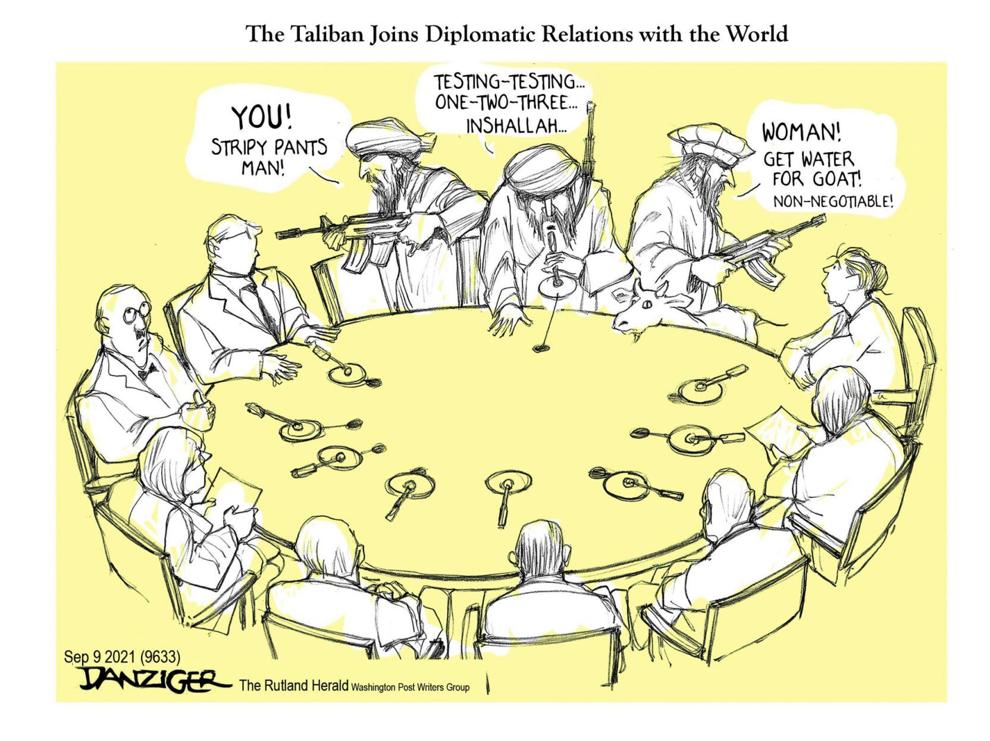 Jeff Danziger cartoon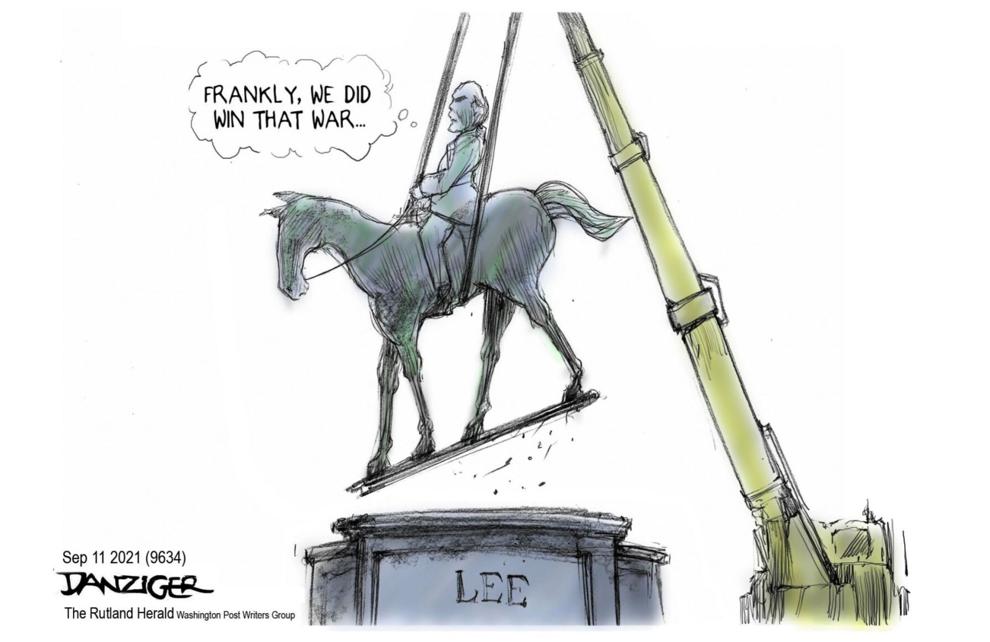 Lisa Benson cartoon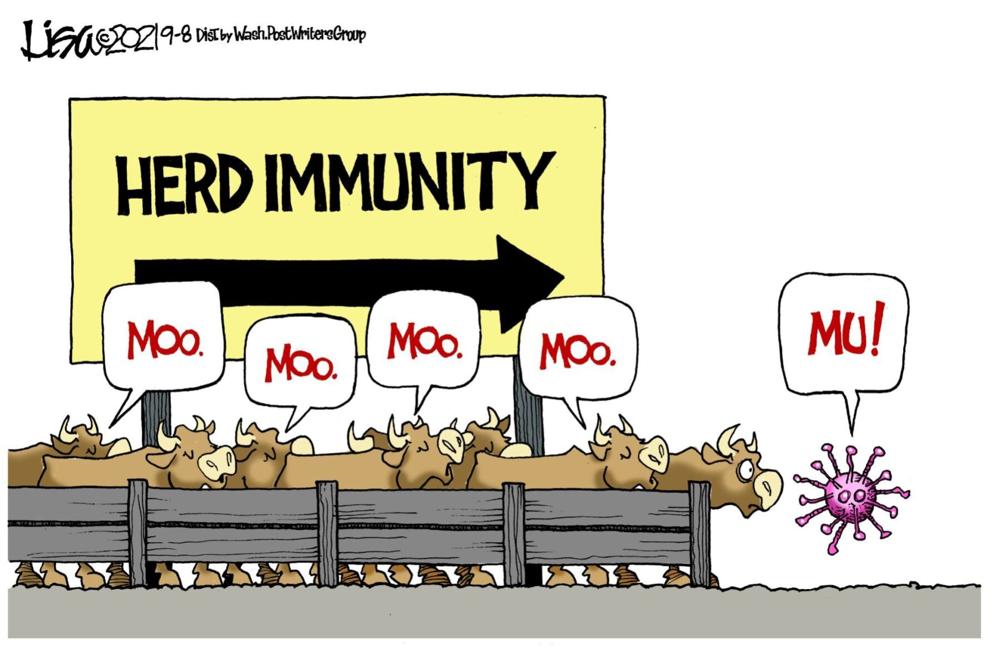 Lisa Benson cartoon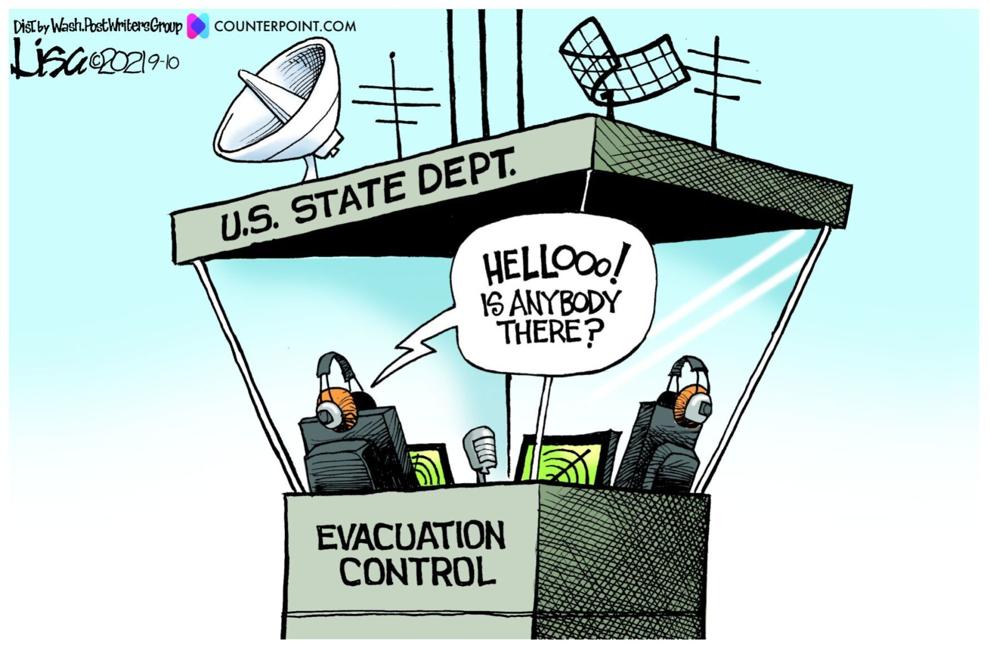 Lisa Benson cartoon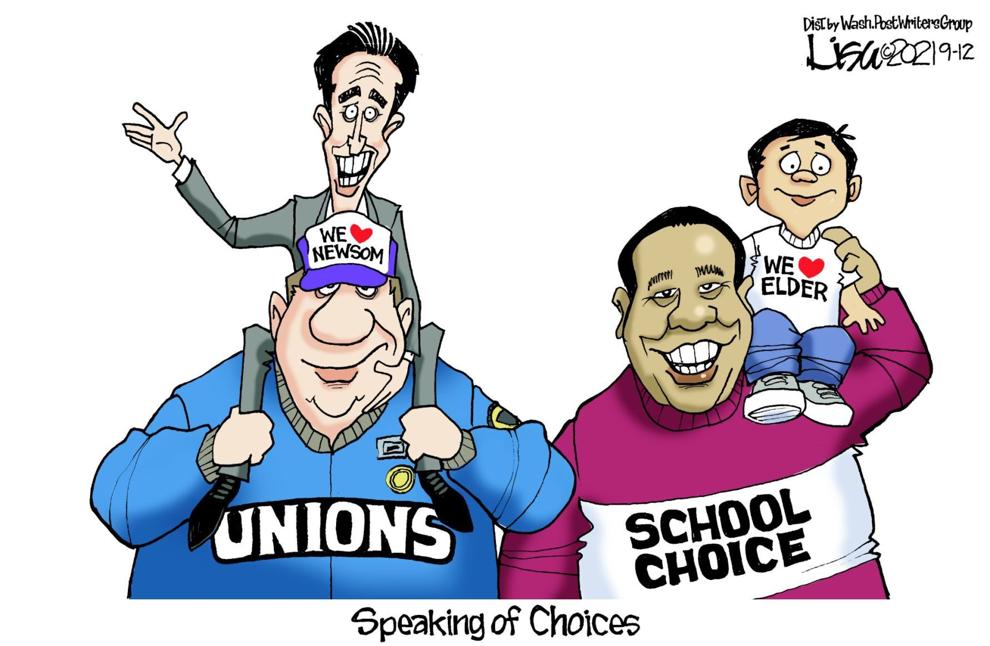 Tim Campbell cartoon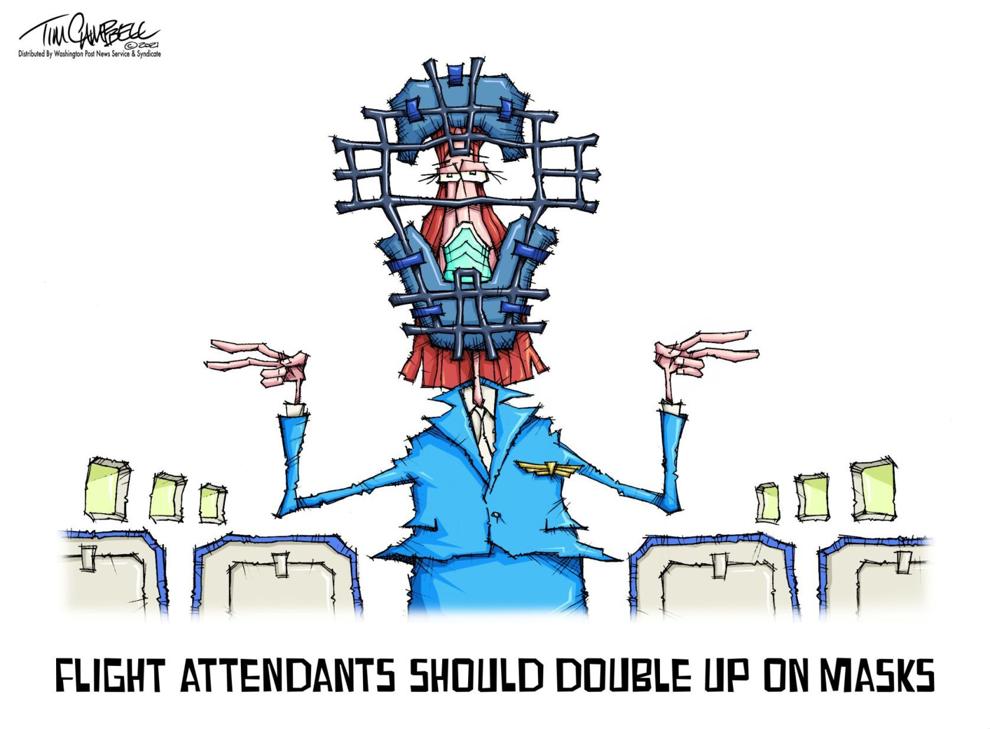 Tim Campbell cartoon