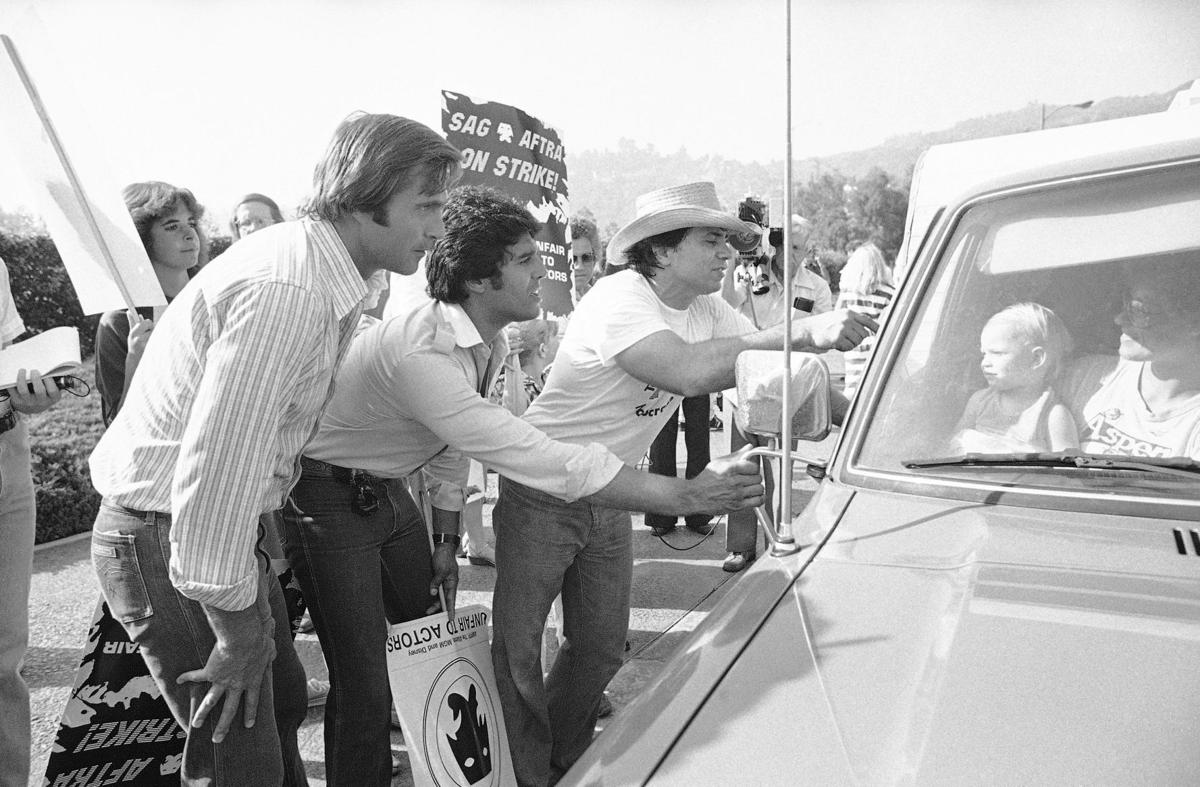 In the wake of "Star Wars" fame, Universal Studios began developing a new science-fiction adventure program. The pilot for Glen A. Larson's 1978 science-fiction series "Battlestar Galactica" was successful on television that an alternate theatrical movie was made for the cinema. Larson planned to resurrect the 1928 newspaper comic strip space-age hero Buck Rogers, who was created by Philip Francis Nolan.
From 1932 to 1947, eager radio listeners followed the juvenile science-fiction serial about the adventures of the 20th-century astronaut waking up in his spaceship and returning to 25th century earth.
In 1966, Sherwood Schwartz was the successful creator of the CBS sitcom "Gilligan's Island." He read in the Los Angeles Times a four-line filler that about two-third marriages have children from a previous union in the home.
Then, the 1939 Universal movie serial came out. As Lt. Buck Rogers, Buster Crabbe takes on the role. He previously played Flash Gordon in another of Universal movie serials. This time, he has much darker hair than his former blond-haired superhero. After the Universal serial, Rogers disappears from the big screen.
In the early days of television, Buck Rogers appears on the ABC network. From April 15, 1950 until September, the 30-minute sci-fi adventure was mostly seen on Saturday evening from 7-7:30 p.m. Afterward, the program switched to Tuesday from 8:30-9 p.m.
Production of the 20th century space-age hero is low-budget. It's mostly compared with the long-running 1949-1955 children's series, "Captain Video And His Video Rangers." The last episode of Buck Rogers was aired on Jan. 30, 1951.
Back in 1978, Glen A. Larson had a deal with Universal Studios to make a pilot episode of "Buck Roger in the 25th Century" for the NBC network. The new television series centers on Capt. Anthony "Buck" Rogers (Gil Gerald), a NASA/U.S. Air Force officer who commands spaceship Ranger 3, which is launched on May, 1987. Because of the life-support system malfunction, Rogers is accidentally frozen for 504 years until the spaceship is discovered adrift in the year 2491.
Most of us remember the Brian De Palma 1987 gangster film "The Untouchables." As U.S. Treasury agent Eliot Ness, Kevin Costner forms a squad t…
His rescuers revive the 20th-century pilot with cryopreservation, which is the same gases that put him under in the first place. He's similar to Ian Fleming's James Bond character in some respect in the new TV series.
Joining Captain Buck Rogers in his missions in the twentieth-fifth are Col. Wilma Deering (Future "Silver Spoons" star Erin Gray), a high-ranking officer and starfighter pilot. He's also assisted by a small robot or ambuquad named Twiki, who provides the comic relief for the show. Actor Felix Silla plays Twiki while his voice is none other than Loony Tunes cartoon voice-over king Mel Blanc. Also, a computer disk with the nine-inch face name Dr. Theopolis (voice by Eric Server) hangs around Twiki's neck. All four live in New Chicago and serve under Dr. Elias Huer (Tim O'Connor), the leader of the Defense Directorate. Civilization is restricted to a few cities. Travel any farther one would end up in wastelands.
The pilot episode is released in March of 1979 as a feature-length film "Buck Rogers in the 25th Century" for the movie theaters. In seventh grade, I watched this sci-fi spectacular film on the big screen.
Focusing on a Southern California American history class at racially diverse fictional Walt Whitman High School. African-American 11th grade h…
Rogers went up against evil villain Princess Arbala (Pamela Hensley). She's aided by henchman Kane (Henry Silva). Princess Arbala isn't mentioned in the original 1939 film serial. On Sept. 20, 1979, "Buck Rogers in the 25th Century" premiered on the NBC network. The theatrical film served as the pilot for the series and split up into two parts. It is titled, "Awakening." Several scenes were edited from the theatrical film for television. Foul language appears in some parts of the original film.
Throughout the first season, Princess Arbala returns with henchman Kane (Henry Silva replaced by Michael Ansara). Also, a romantic relationship between Buck Rogers and Wilma Deering is hinted at in these earlier episodes.
Mrs. Garrett acted as a surrogate parent to the six young girls in her house, giving them advice and dealing with their mixed-up adolescent emotions. The various ages of the prep school girls living in her dormitory ranged from 11 to 15.
Production of the second season is delayed by several months due to an actors' strike. The series format is changed by the producers. Col. Wilma Deering is softened. She no longer gives orders to Capt. Buck Rogers. Actor Tim O'Connor leaves the cast. Bob Elyea temporary takes over as the voice of Twiki.
Several new characters are added into the new season. Thom Christopher comes aboard as the bird man Hawk. Dr. Goodfellow (Wilfred Hyde-White), Admiral Asinow (Jay Garner) and Lt. Devlin (Paul Carr) were unnecessary character changes. Plus, a new robot named Crichton (Jeff David, voice only) joined the cast. None of these new characters were involved in the first season. Television viewers like myself lost interest in the sci-fi program altogether.
Bring you more television articles next year. Season's greetings from your Couch Guru.
Carl White lives in Napa.
Catch the latest in Opinion
Get opinion pieces, letters and editorials sent directly to your inbox weekly!