Jennifer Anderson's letter, "Stop the monopole project" (May 28) raised important issues regarding Illumination Technologies' (ITC's) proposal to fund 10 monopoles with fire-sensing technology by building 23 separate sixty to eight-five-foot monopoles in the county public right-of-way to be leased as cell towers, mostly in areas that already have cell phone reception. The county response was wholly inadequate.
County Public Works Director Steve Lederer provided no justification for allowing installation of a monopole across from Soda Canyon Store before the Board of Supervisors approved the environmental assessment and a contract and instead deflected, claiming, "The county has received positive feedback from nearby neighbors on the need for improved connectivity in this area and their hope that this pole will help that situation."
A public records request for the email responses the county received from those living 1,000 feet from the monopole revealed that six out of seven residents were vehemently opposed. The county altered the location due to the opposition, which resulted in the pole being relocated onto another property over the objection of the owner and without notification to an upset neighbor only 200 feet away.
The one neighbor who expressed support did so not for better cell phone reception but for an improved internet connection, which is not needed to receive the county's Nixle text alerts during an emergency. Satellite, cable, and fiber internet are all available in that area. Perhaps she should access her internet using a wired connection, which is faster, safer, and more reliable, instead of relying on cellular data.
The county did not explain why it has only considered ITC's proposal without seeking other proposals and engaging in a competitive process. We know that Sonoma is using a different company to provide fire-sensing technology, so there is at least one other possible company and perhaps more. Frankly, given that the CEO of ITC is the mayor of Calistoga, the entire proposal reeks of crony capitalism.
The county did not explain why it is not using publicly available sources of money, as is Sonoma County, and is instead relying on a private corporation to fund the fire-sensing technology, knowing that private corporations exist first and foremost to make money, not to serve the general public.
The county failed to address Ms. Anderson's point about the negligence of installing cell towers in fire-prone areas and the increased fire risk as a result.
In response to her concerns about RF radiation, the county stated that "federal law prohibits local agencies from considering the environmental effects of radio frequency emissions in the placement of wireless facilities," if such facilities comply with the FCC RF radiation exposure limit.
However, the board is not responding to an application for wireless facilities. It is responding to ITC's proposal to install third-party wireless infrastructure, speculating that wireless providers will lease them. The project is discretionary, and the board can refuse it for any reason it wants, including residents' concerns about RF radiation, which are justified given the science and that the FCC has not reviewed it and updated its exposure limit since 1996, an issue of current litigation.
Second, in regulating wireless installations, there are many concerns local governments can consider, including impacts to aesthetics and property values, allowing them to impose setbacks from homes, businesses and schools, which would simultaneously address people's concerns about RF radiation. Had the county updated its wireless ordinance to establish a science-based 1,640-foot setback for new cell towers, there would have been no notices to send out for this project and no disturbed residents. It should prioritize such an update.
At its June 15 meeting, the Board of Supervisors should reject this speculative proposal from a private developer and pursue fire prevention and mitigation strategies that are safe and respectful to our community based on solid funding. It should rely on the Napa County Fire Strategic Plan led by the Napa County Fire Department and developed with stakeholder input over 18 months by a 14-member board. That plan includes LiDAR technology to identify fire-prone areas and improve forest management as well as a Type 1 helicopter to put out fires.
The county already has two monopoles with cameras to detect fires (with nine more expected by the end of July) and simply needs to have someone watch them. Law enforcement now has hi-low sirens attached to their vehicles to warn residents to evacuate in an emergency. In addition, the Napa Sustainable Winegrowing Group offered to raise money for two Fire Boss aircraft to also put out fires, but the county has not taken them up on their offer.
If on top of all that the county believes this fire-sensing technology is needed, it should initiate a request for proposals and fund it with public monies to ensure the project is designed in the best interest of the public and not a corporation's bottom line.
Napa County Progressive Alliance
Editor's Note: This item has been modified to reflect news that additional fire cameras will be added to  the county's network by the end of July.
Check out the week in cartoons
Clay Bennett cartoon
Jack Ohman editorial cartoon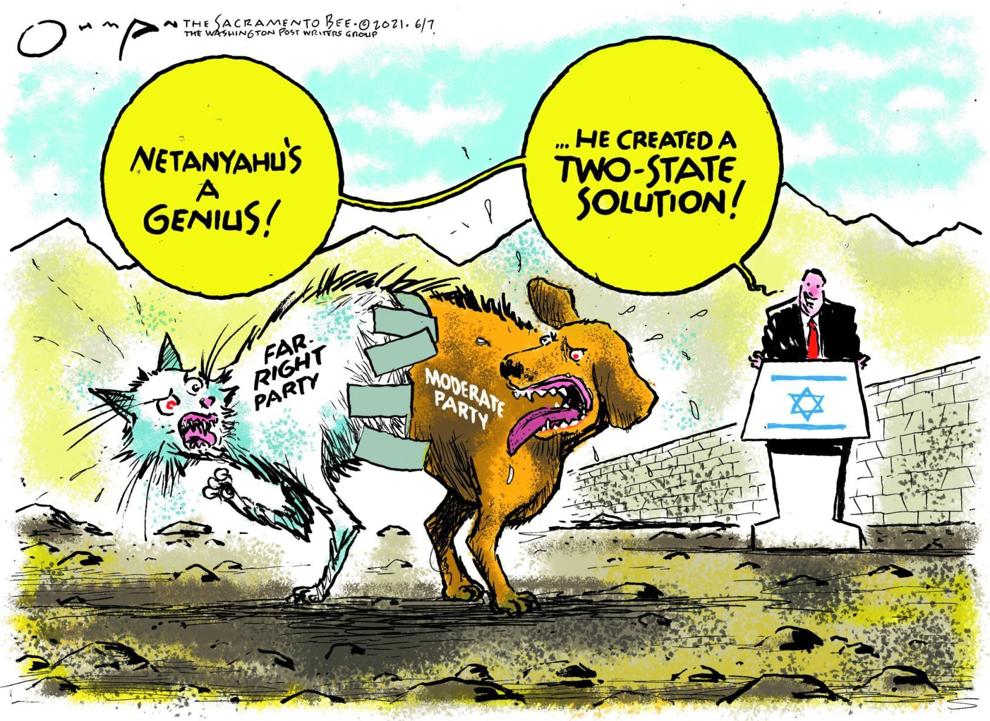 Clay Bennett cartoon
Clay Bennett cartoon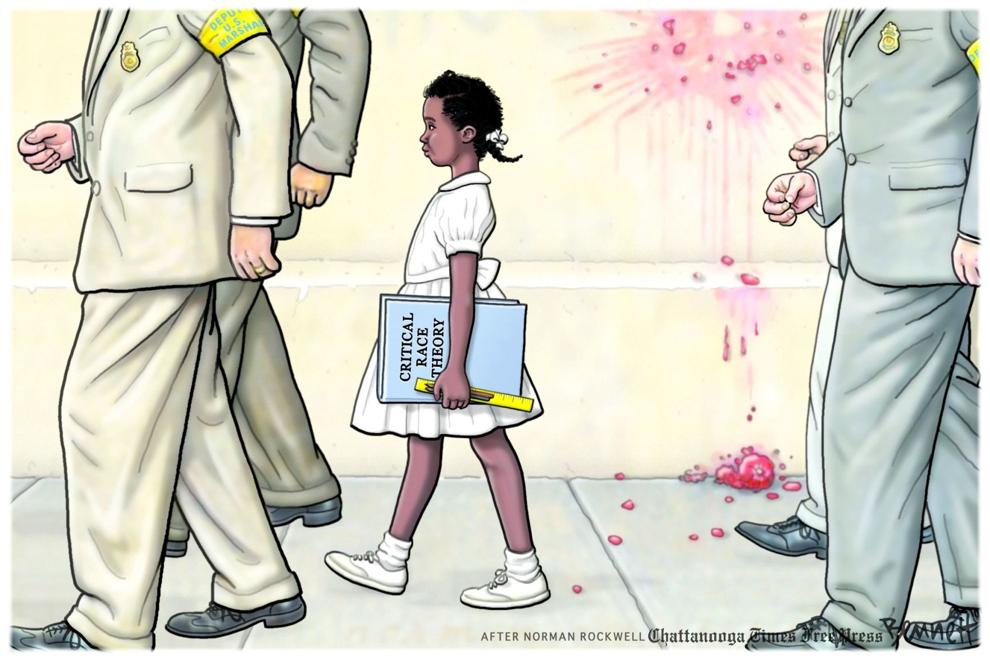 Jeff Danziger cartoon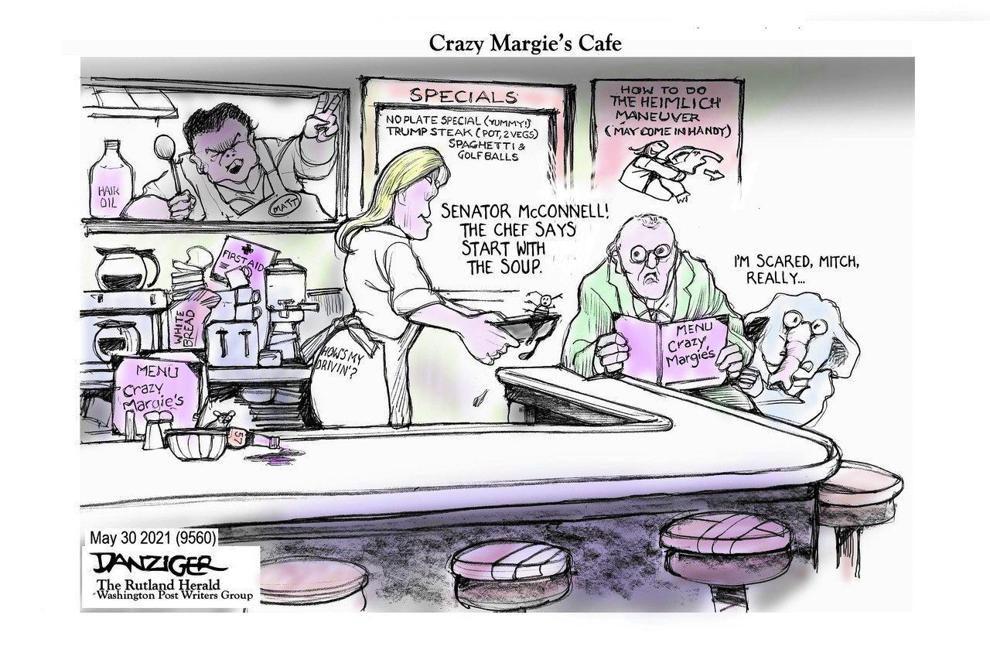 Jeff Danziger cartoon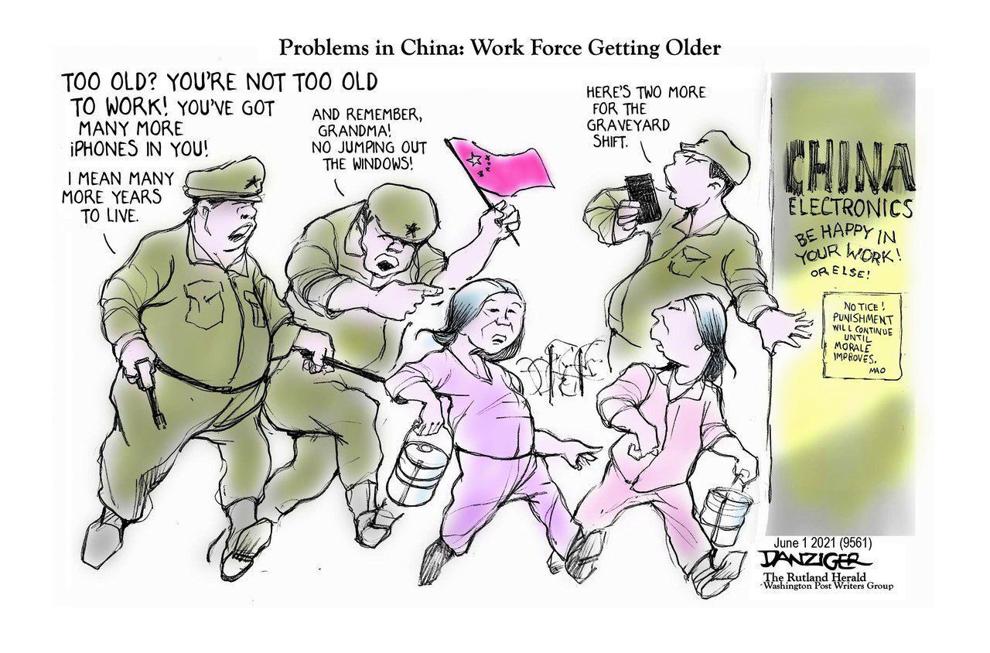 Jeff Danziger cartoon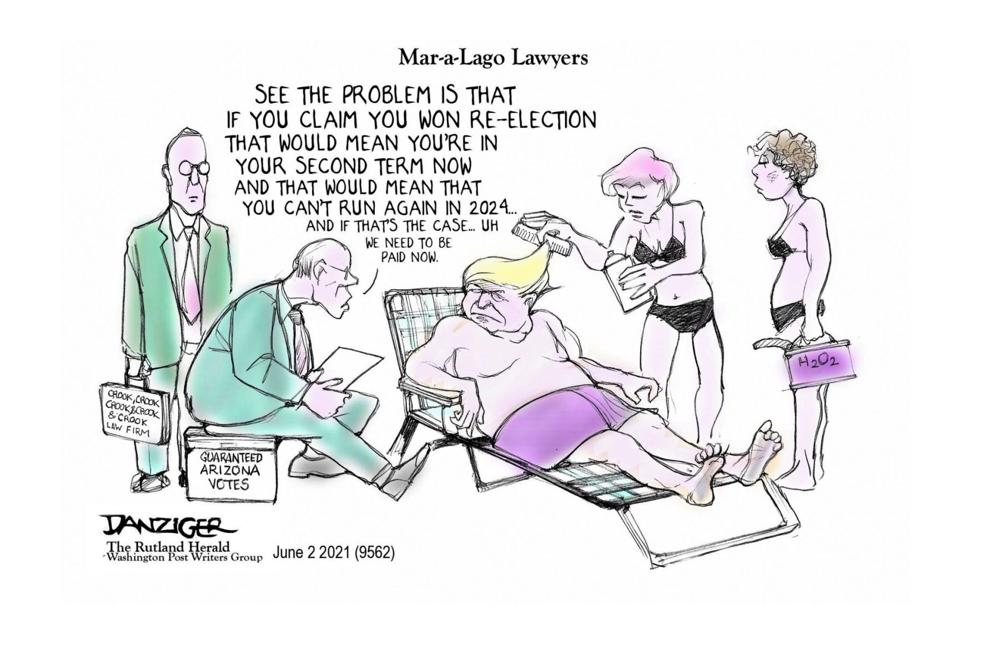 Jeff Danziger cartoon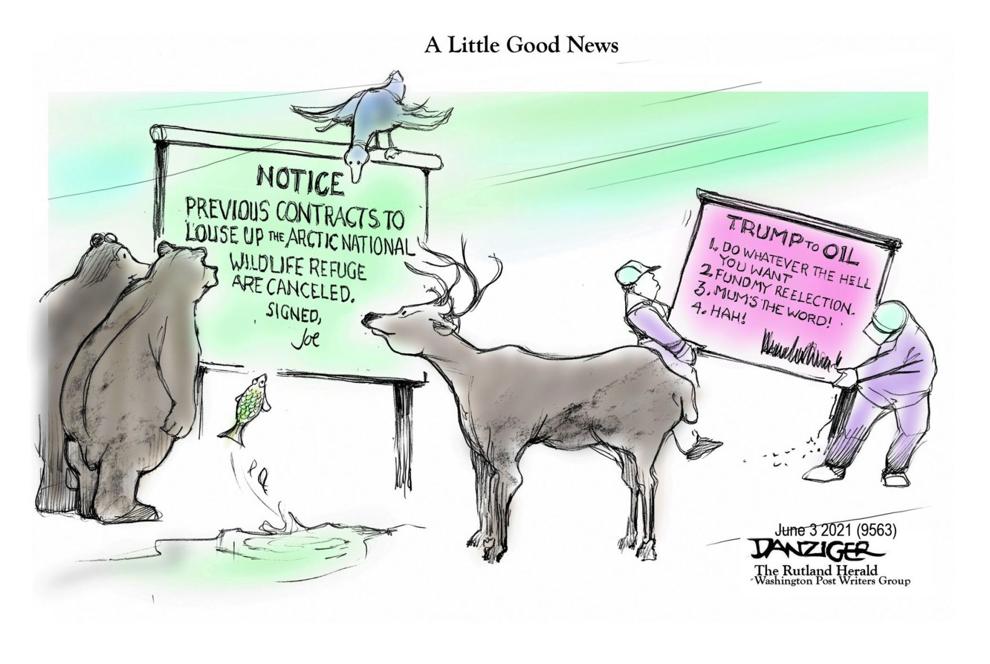 Jeff Danziger cartoon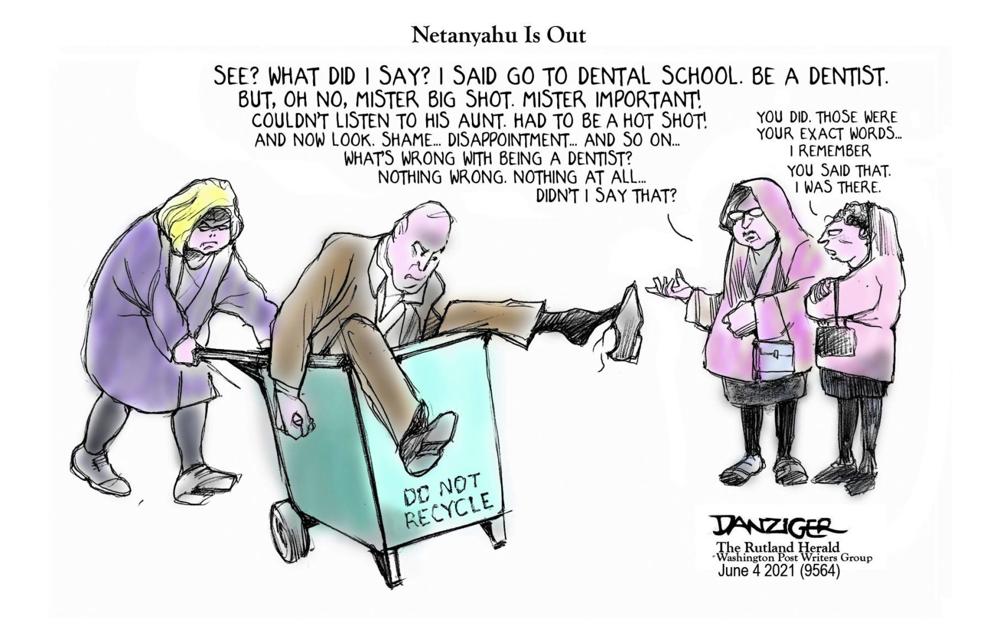 Jack Ohman editorial cartoon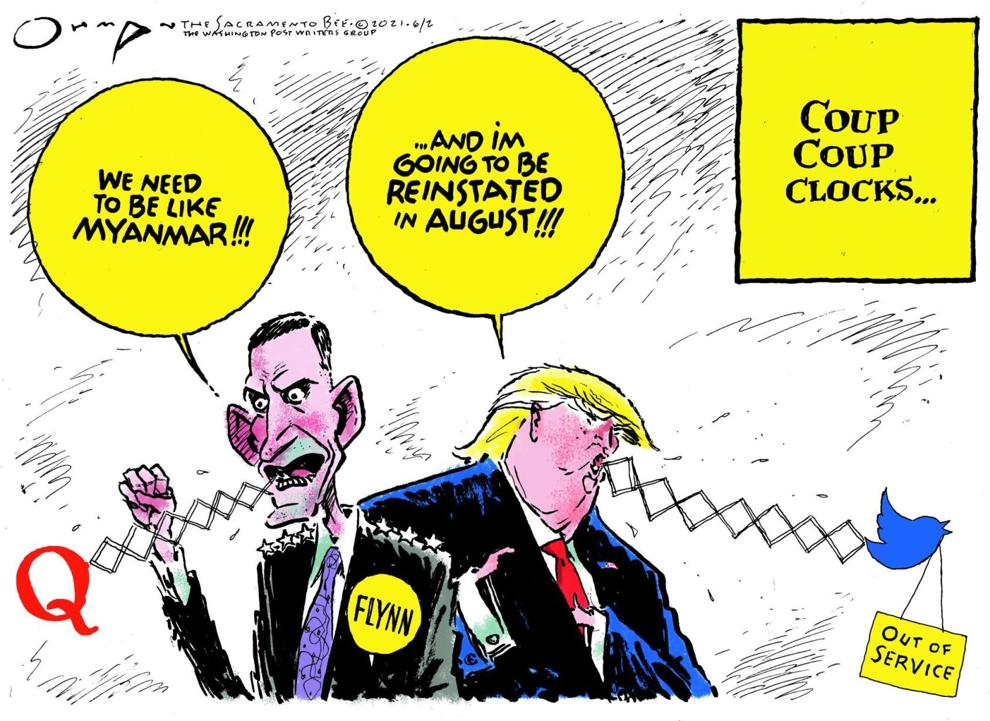 Jack Ohman editorial cartoon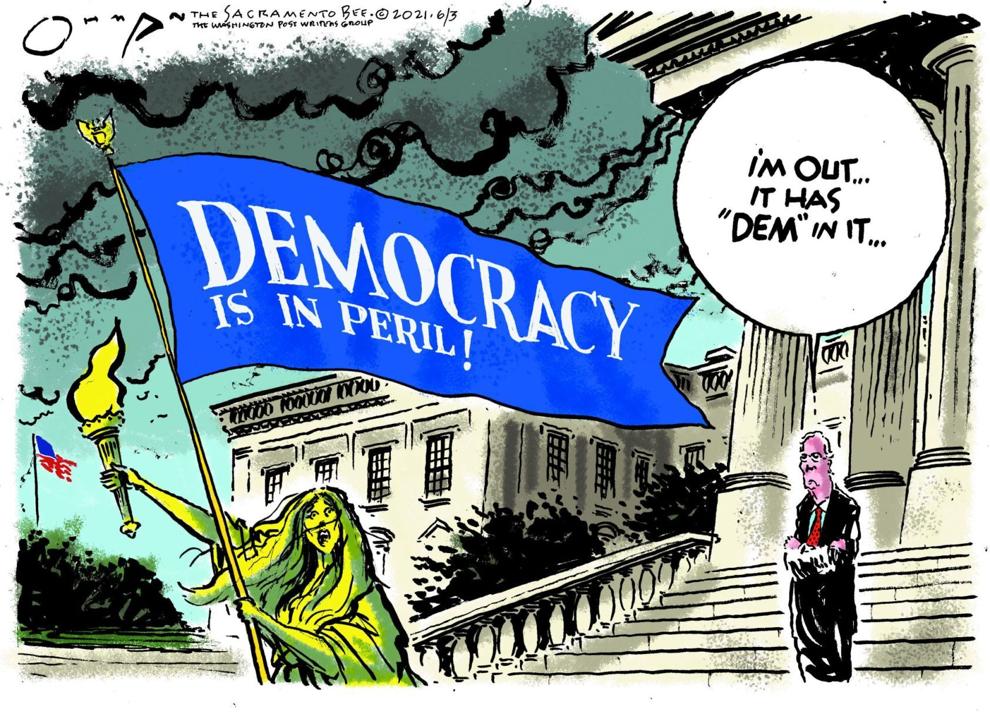 Jack Ohman editorial cartoon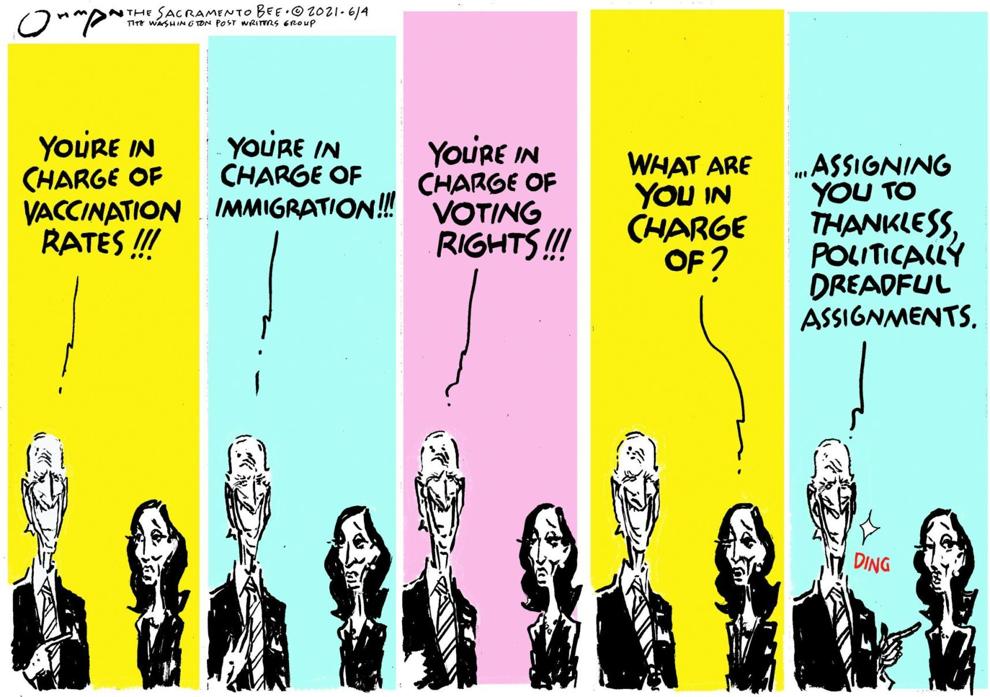 Jack Ohman editorial cartoon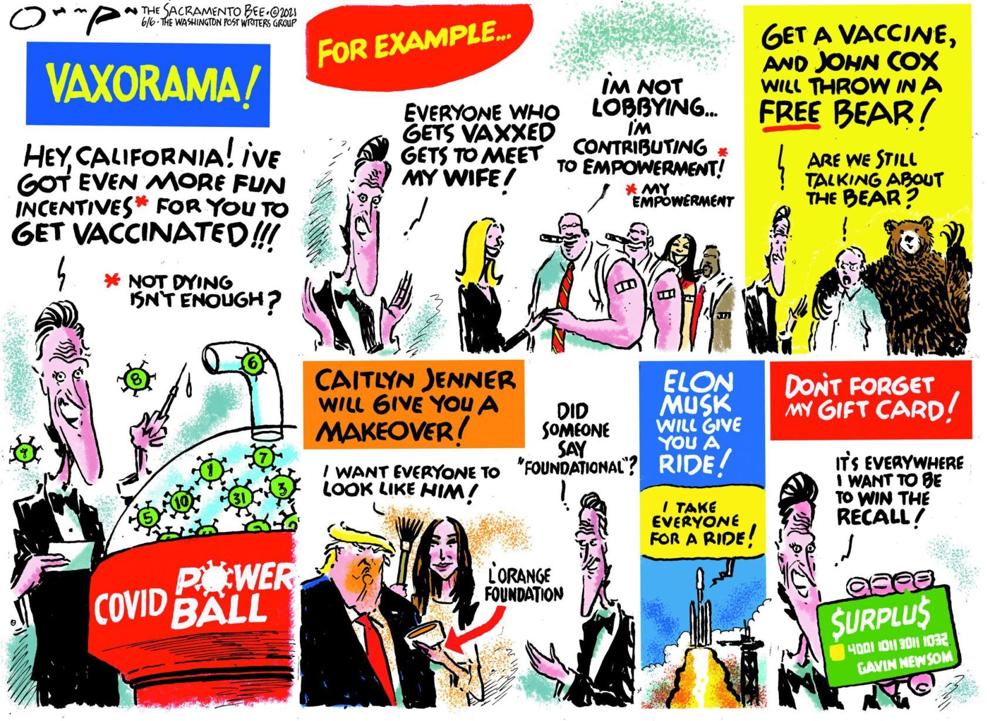 Lisa Benson cartoon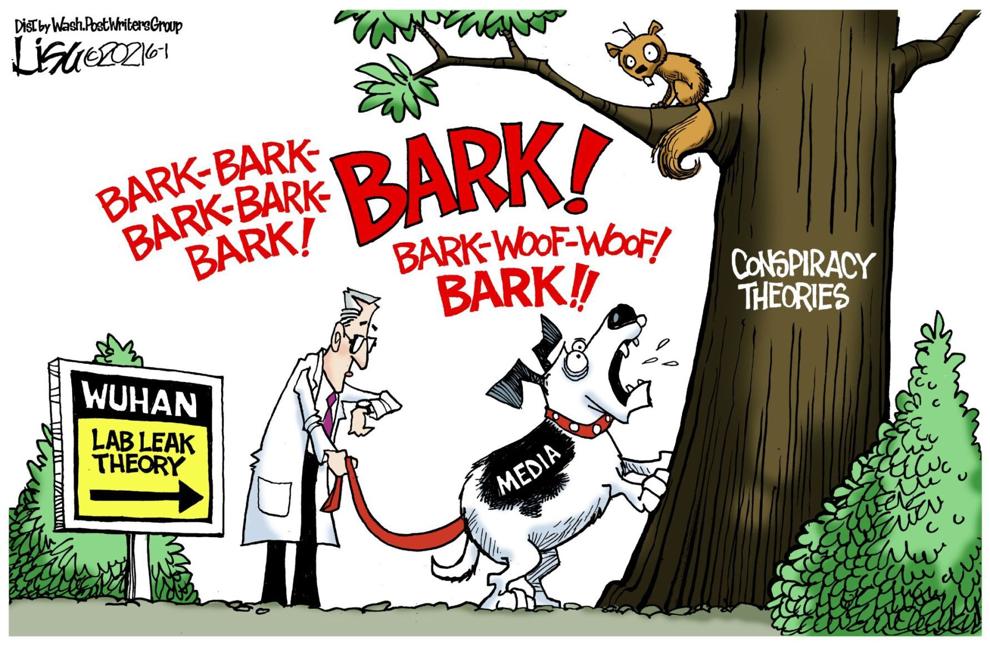 Lisa Benson cartoon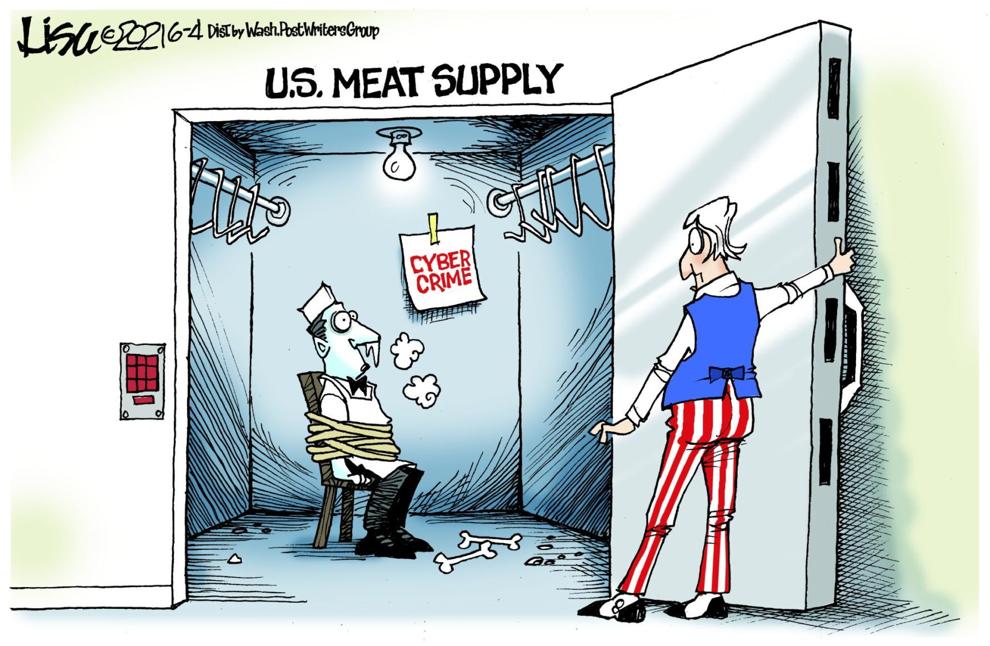 Lisa Benson cartoon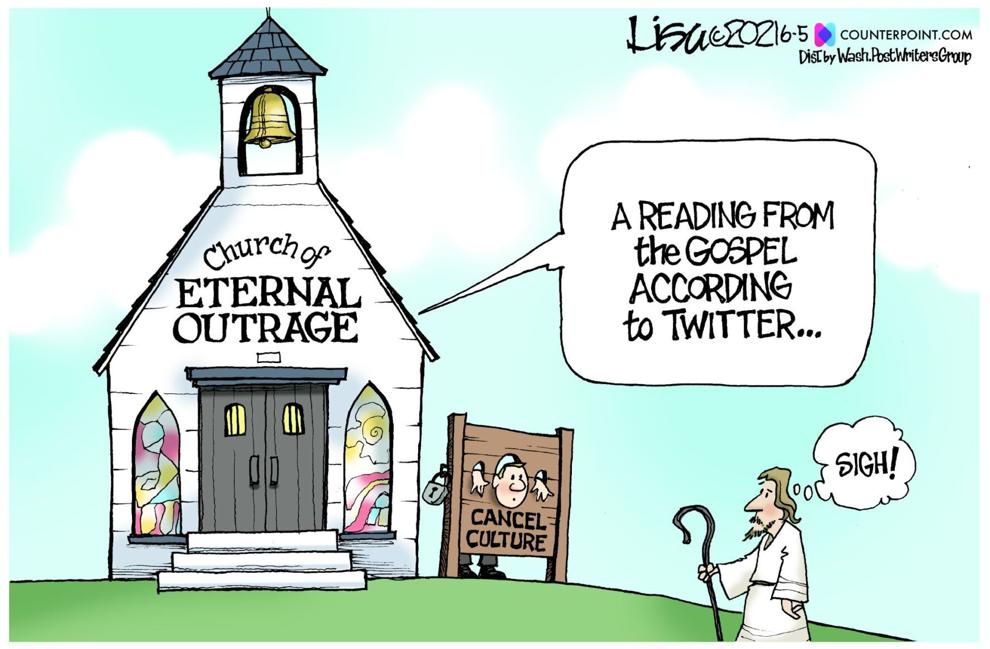 Tim Campbell cartoon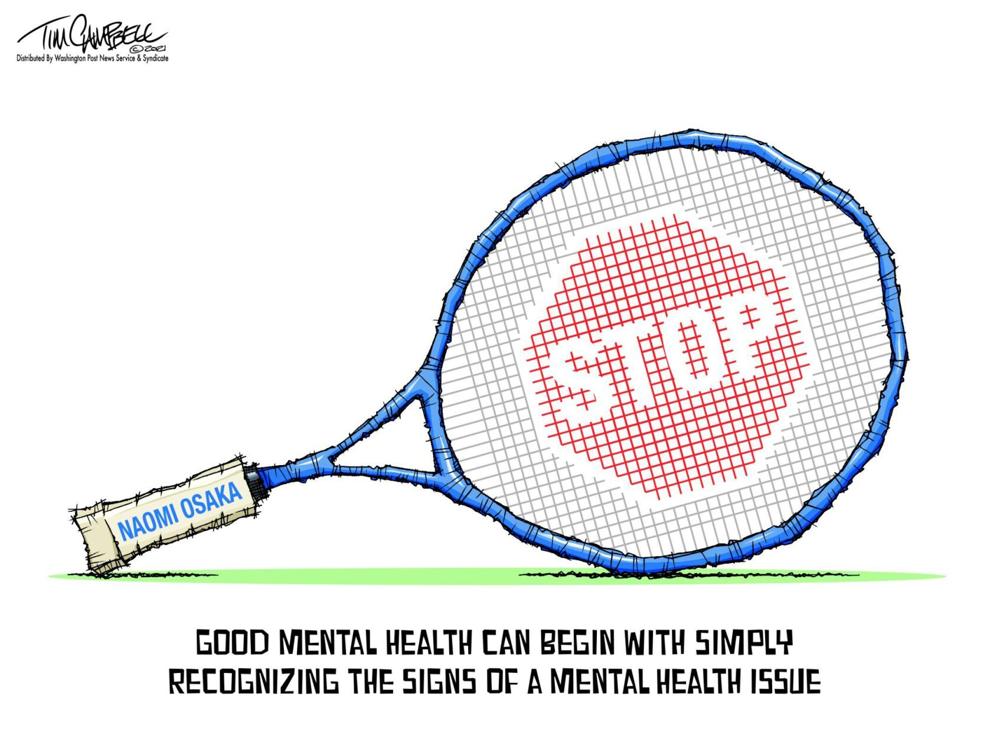 Tim Campbell cartoon