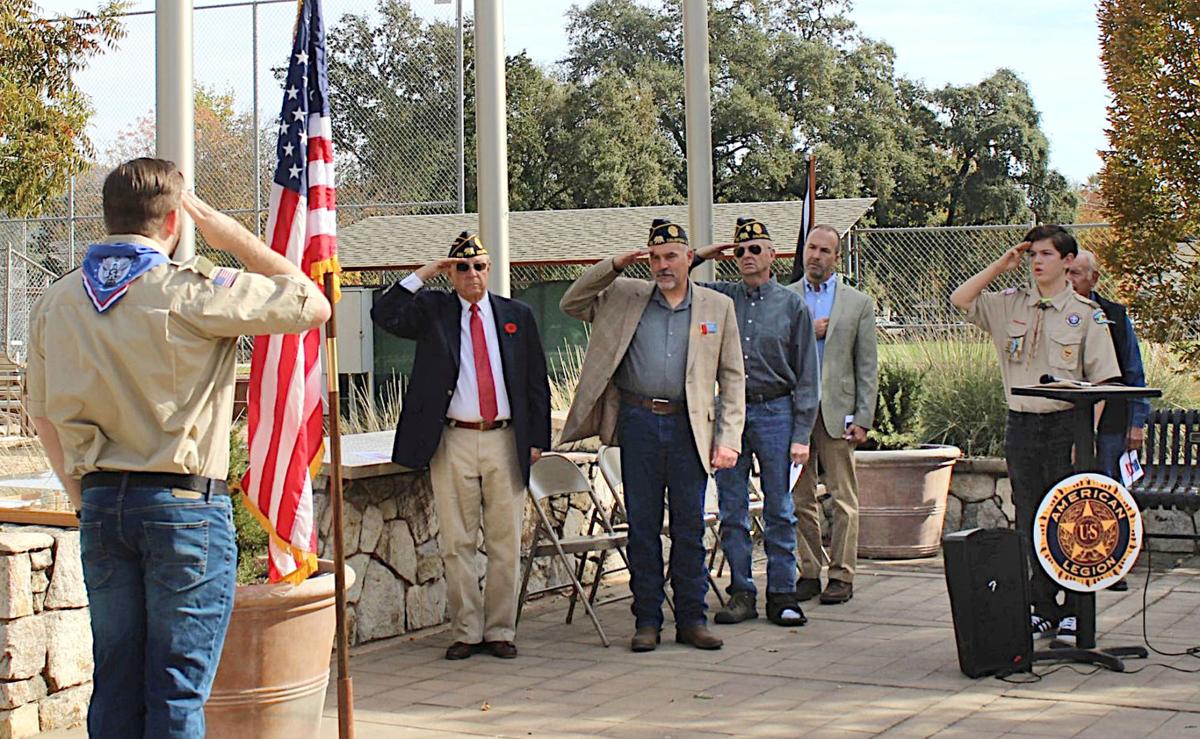 Have you ever wondered about Veterans Day? How it started? Its purpose? Perhaps you're even unclear on what qualifies an individual to be designated a veteran. I'm Dell Pratt, Napa County Veterans Services Officer. In addition to encouraging everyone to celebrate our veterans, I hope to clarify a few of those questions.
Veterans Day originally began as Armistice Day, commemorating the end of World War I. Although the Treaty of Versailles was signed on June 28, 1919, hostilities actually ceased on the 11th hour on the 11th day of the 11th month of 1918 - thus the significance of Nov. 11. Oddly enough, 1918 also marked the start of the influenza pandemic — which had a profound effect on veterans returning from the war.
The original observance of Veterans Day has evolved into a celebration to honor all of America's military veterans for their service – during war and peacetime. Basically, a veteran is a former member of the armed forces, discharged or released under conditions other than dishonorable. There are exceptions, and even exceptions to the exceptions (true story). However, in a general sense, active service in the military with an appropriate discharge or release earns an individual veteran status.
I'd be remiss if I didn't take a moment to mention and include the critical importance of family members when discussing veterans. For many, it was family that made their service worthwhile. In fact, most benefits earned by the veteran are extended in some way to family members.
Veterans are a vital part of our community. Some are instantly recognizable — with the hats, t-shirts, emblems, etc. Others aren't so noticeable, (preferring a lower profile) but just as important. Celebrating, honoring, and serving our veterans and family members helps ensure they have the opportunity to experience fulfilling lives and strengthens the entire community.
Sadly, many qualified individuals don't consider themselves veterans. Reasons include; they never served in combat, they didn't retire from the military, or they never deployed overseas. Unfortunately, these are common misconceptions that often become barriers to receiving veterans' benefits such as healthcare and compensation.
I've found simply asking "Have you or anyone in your family ever served in the military?" is highly effective in helping veterans and family members determine status and get connected to benefits.
Veterans Day is normally celebrated with parades, free meals at restaurants, and various ceremonies. Due to the current pandemic, most events have been cancelled or significantly reduced. I encourage everyone to pause and celebrate veterans in your own way. Although many of us don't really know how to respond to "Thank you for your service," it's a kind gesture that means a lot.
With all the uncertainty of the world today, our commitment to veterans has never been more important. A crucial element of that commitment is ensuring veterans and family members are connected.
Veterans Services strives to be the focal point for anyone eligible or potentially eligible for veterans' benefits. Please feel free to refer or contact us at (707) 253-4558 or vets@napavets.com.
Napa County Veterans Services Officer
Photos: 2017 Veterans Day in downtown Napa