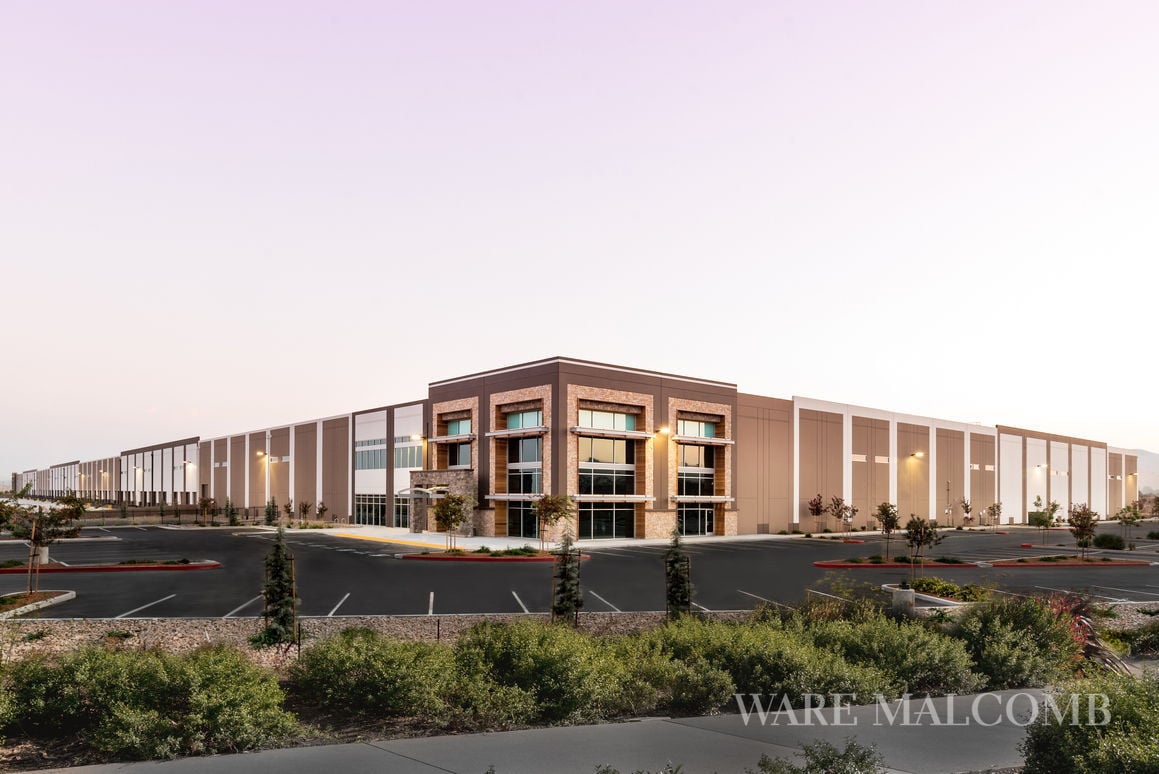 AMERICAN CANYON — IKEA may be coming to town — not a store, more likely a distribution warehouse, according to recent testimony at a Napa County Planning Commission hearing.
The same hearing in June had an interesting discussion about the future of vineyards just outside of American Canyon's northern city limits — a future that may not include the signature crop of the Napa Valley in one particular location.
To be clear, the two subjects — IKEA and vineyards — are not connected or directly related. But the discussion of possibly one coming and another going offered a glimpse of American Canyon's future northern frontier as well as south Napa County's eastern landscape.
As for IKEA, the famous ready-to-assemble furniture retailer is reportedly talking with the developer of a new warehouse that's been sitting empty and waiting for a tenant for sometime now, according to William Kampton, a longtime Napa Valley commercial real estate broker.
Kampton didn't name the developer. But it wasn't difficult to figure out that he was talking about Orchard Partners and their Napa Logistics Park, which sits at the northern edge of American Canyon.
Referring to a "646,000 square foot" warehouse that was started two years ago, Kampton told the commissioners: "They're currently talking to IKEA about signing a distribution use in that building."
There is only one building that size in American Canyon that's looking for someone to lease it, and that is Napa Logistics Park Phase I, which began construction in 2015 and finished last year.
Kampton, who works for Colliers International, also showed exactly which structure he was talking about by pointing to a Google Earth image of American Canyon on the Planning Commission's TV monitor. He zeroed in on a large rectangular shaped building that sits just off Devlin Road.
"That is the only vacancy in the American Canyon market," said Kampton, who is under contract with Napa County to help with commercial real estate. "You take that building out, there's nothing else available" in the city.
His namedropping of IKEA would seem to confirm the rumors that surfaced at City Hall last month that Orchard Partners was talking to someone about leasing Napa Logistics Park's first building. The rest of the project, consisting of several more large warehouse structures, is still in the planning phase.
Ernie Knodel, Orchard Partners' lead man on Napa Logistics Park, declined last week to comment when asked if he was in talks with IKEA representatives, or if there was an announcement coming soon.
Knodel has been looking for a tenant since Orchard Partners finished pouring the concrete foundation for its 646,000 square foot building in June two years ago. At that time, he promised the building would be leased in no time at all, even before it was completed.
"We absolutely anticipate having it pre-leased before its finished," he told the American Canyon Eagle in June 2015. He also expected the building to be done by September that year.
Instead, the warehouse was officially declared done in November 2016.
Earlier in 2016, Knodel told a meeting of Green Island business leaders that he was negotiating with someone to move into the Phase I building. He said the announcement would come that summer.
Rumors swirled in June 2016 among officials and development executives that an "Amazon-like" company was involved in talks with Orchard Partners. But nothing materialized then.
If IKEA does lease the building, it would represent the kind of business Knodel has been eyeing. He said from the very beginning that Napa Logistics Park would seek e-commerce or similar businesses for all of its buildings.
"We're not focused on supporting the wine industry because there's a lot of support for that here," said Knodel two summers ago. "We're really trying to attract a different kind of tenant and user to American Canyon and Napa County."
Kampton said it is not surprising that IKEA would consider Napa Logistics Park, given the state of Bay Area land availability and the importance of having a facility within driving distance of the Port of Oakland.
Businesses prefer proximity to the port, Kampton said, but space is so limited these days that the demand "is working its way out" from Oakland and has even reached American Canyon.
"That ripple has finally hit Napa" County, said Kampton of the growing demand for warehouse space for companies that want to ship through the Port of Oakland.
"Why would IKEA want to be here?" he said rhetorically. "Because they can't find what they want on (Interstate) 80."
Kampton also talked about the lack of available industrial or commercial space in south Napa County. He said demand is high, and, "We are in desperate need to have more buildings built."
Although there are some undeveloped parcels, the owners for a variety of reasons aren't selling or building at this time, he said.
At that point in the June 21 Planning Commission meeting, John McDowell, principal planner for the county, chimed in with an interesting observation. He told the commissioners about some land just east of Highway 29 and south of South Kelly Road — land in the unincorporated area currently being used to grow grapes just outside American Canyon.
The property is zoned for agriculture, said McDowell, but it is designated in the county's General Plan for "industrial reserve."
"It begs the question," said McDowell, "if no land is available in the industrial park, at what point do we contemplate enabling the reserve?"
In other words, change it so it becomes available for industrial park use.
McDowell's remark prompted Michelle Benvenuto, head of the Winegrowers of Napa County, to get up out of her seat in the audience and comment.
She said if the land were rezoned to industrial or commercial use, that would probably mean an end to growing grapes there because the land may be "more valuable" for non-agriculture purposes.
"So we would end up losing that ag land," said Benvenuto. "As valuable as ag land is, it still would be more valuable zoned as something else, which is why it is so important to figure out a way to protect our ag land."
McDowell noted that the property has been zoned industrial in the past, and, in fact, has "bounced back and forth" over the years between agricultural and industrial zoning.
He also said the land may not be producing a bountiful harvest compared to other vineyards.
"The value of the crop plays heavily into the value of the land as well," said McDowell, "and from my understanding the south county grapes might not be as expensive as the north county grapes."
Planning Director David Morrison concurred, saying his conversations with owners of the vineyards have revealed "neither the yield or the quality of the grapes is very high on that site. People who farm nearby have made the same comment."
If the vineyards were to someday be replaced by an industrial park, the change could alter the landscape of South County just east of the highway.
This new visual would be coupled with a similar sight just to the west of Highway 29, where new warehouse developments, including part of Napa Logistics Park, are slated to rise up in northern American Canyon.
Together the new developments might sandwich Highway 29, and leave little in the way of open space along this part of the corridor bringing people into the Napa Valley.
Noel Brinkerhoff is editor of the American Canyon Eagle.