It is essential that we save River Middle School's unique program. NVUSD wants a balanced budget in order to maintain financial solvency, which is absolutely necessary. However, implementing budget cuts alone, without regard for actual "program excellence" (a stated goal for the Middle School Redesign Task Force) does not improve the health of the district or our community in the long term.
River's 26-year-old program is an exceptional middle school that should be preserved, whether on the current campus or elsewhere. Dissolving our program is not a necessary step for the district's financial solvency; River provides a valuable alternative to the traditional middle school experience. NVUSD is on a path of eliminating educational choice, which will causes families to leave NVUSD. Not every kid thrives in a one-size-fits-all model.
River is the only public middle school in Napa filled to capacity. For the 2021-22 school year our enrollment was capped by the district at 525 students, even though although the River administration anticipated having 540 students (180 per grade). River currently has a 21-person waiting list. Recent attention brought to River by discussion around its closure has led to more calls from families to be added to the wait list. When families learn about our program, as we would like them to do, they are interested.
Historically, NVUSD's strategy was planned to offer many educational opportunities. This approach was attractive to new families or those who might otherwise choose private schools. The plan also included options like the International Baccalaureate (IB) program and Dual Language Immersion (DLI) at Harvest. But the IB program at Harvest was quietly discontinued after the closure of Mt. George elementary and both the DLI program at Harvest and the River program are in danger of elimination in the 2022-23 school year.
There is copious research to support the whole-child and school culture approach to social emotional well-being present at River. This is the foundation for students' capacity to excel. The positive student experience of River is based on: social-emotional and academic learning, project-based curriculum, and a culture centered on self-reliance and community.
It is possible to grow this program now -– why would we not do this? Current and former students greatly value and benefit from the program. River was the only middle school that had such students speaking out at both of the recent town halls trying to save their school.
Starting in 2020, the NVUSD administration has prevented River from pursuing its planned recruitment efforts to all communities through a mail campaign that reaches every fifth grader in the district; just months later, the administration is using lack of diversity at River as a reason to push for its closure.
Currently, the River student body identifies as 51% white, 38% Latinx and 10% other races plus 1% unspecified; however, our goal has always been to improve diversity and be accessible to all kids in Napa. The demographics at River have changed so rapidly that the current slides presented by the district are already outdated (showing River at 56.4% white and 33.6% Latinx). The River community has every intention of continuing outreach to all communities within NVUSD.
Diversity goes beyond ethnicity. It can be found in learning styles and abilities, the autism spectrum, social-emotional styles, LGBTQIA+ status, values and traditions, etc. River is uniquely designed to allow for exploration of many diversities in a supportive setting while building leaders with character.
At the behest of the district, the River board voted to give up their charter two years ago and become a district school. This was a difficult process for the community but helped solve NVUSD's financial troubles. NVUSD's announcement on River charter status:
The district has committed to long-term support of River's unique curriculum…. "I am continually impressed by the dedicated and passionate educators at River, whose students thrive academically, and practice how to be positive members of their school and larger community," said Dr. Rosanna Mucetti, Superintendent, NVUSD. "The district welcomes the opportunity to support and learn from this community as we work together to transition River's operational model to align with our other district middle schools while supporting the mission and vision of their current program." -- Nvusd.k12.ca.us – Posted April 30, 2019.
Before eliminating programs, research should be undertaken why students are leaving the district at the middle and high school level. Declining enrollment is not due solely to fewer young families in Napa. We believe that many families have left NVUSD for local private schools.
It is a tragedy that one middle school will need to close to maintain financial viability. Closing two schools, when not financially necessary, is unconscionable.
Check out the week in cartoons
Tim Campbell cartoon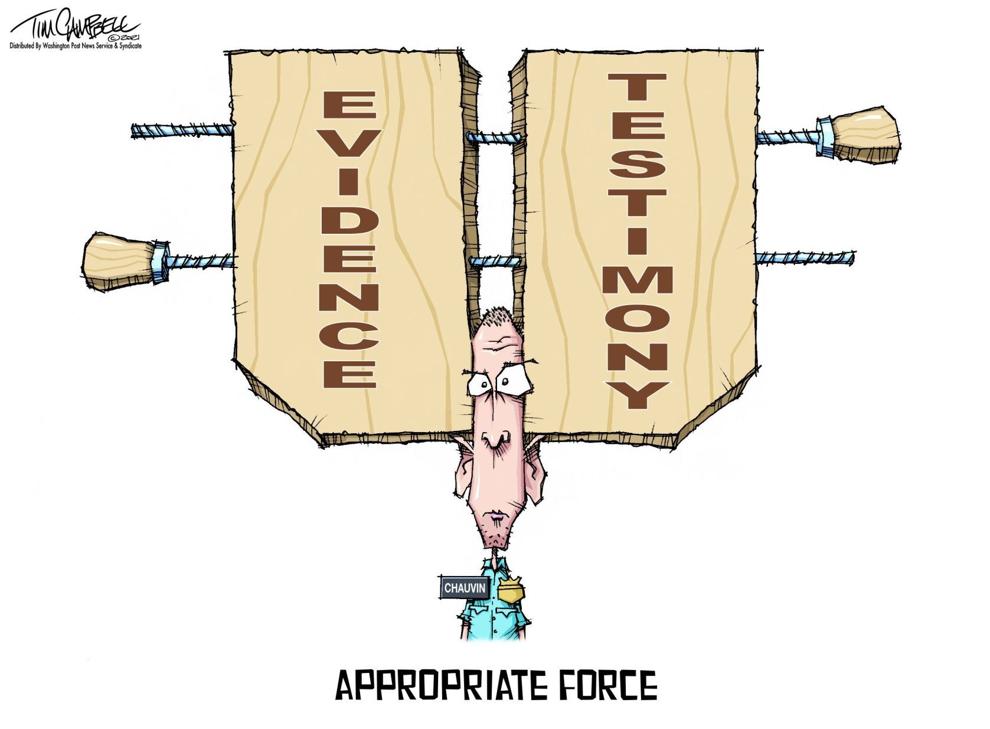 Clay Bennett cartoons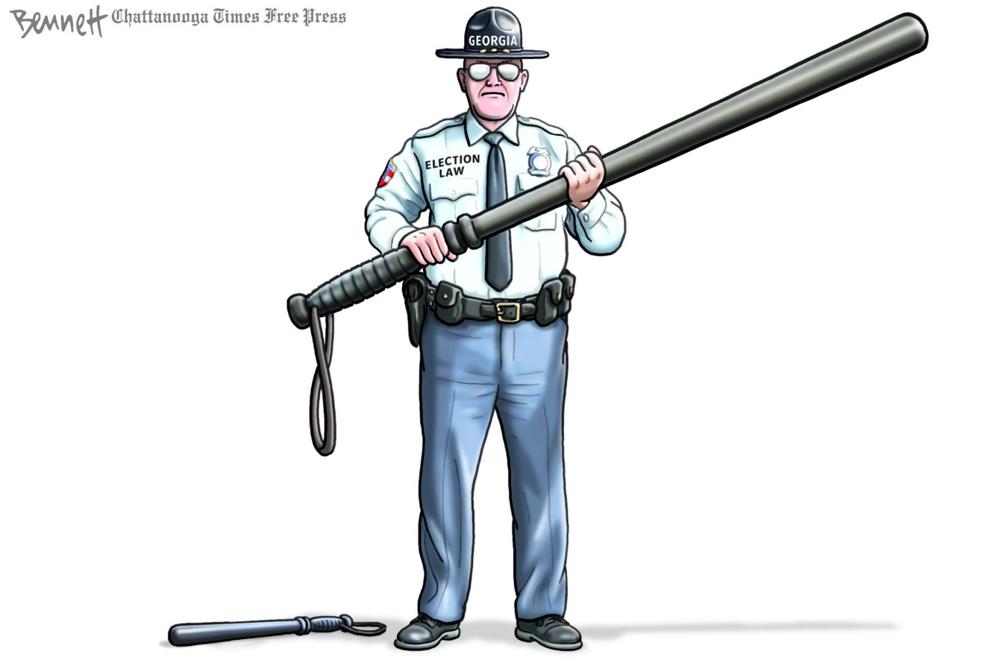 Clay Bennett cartoons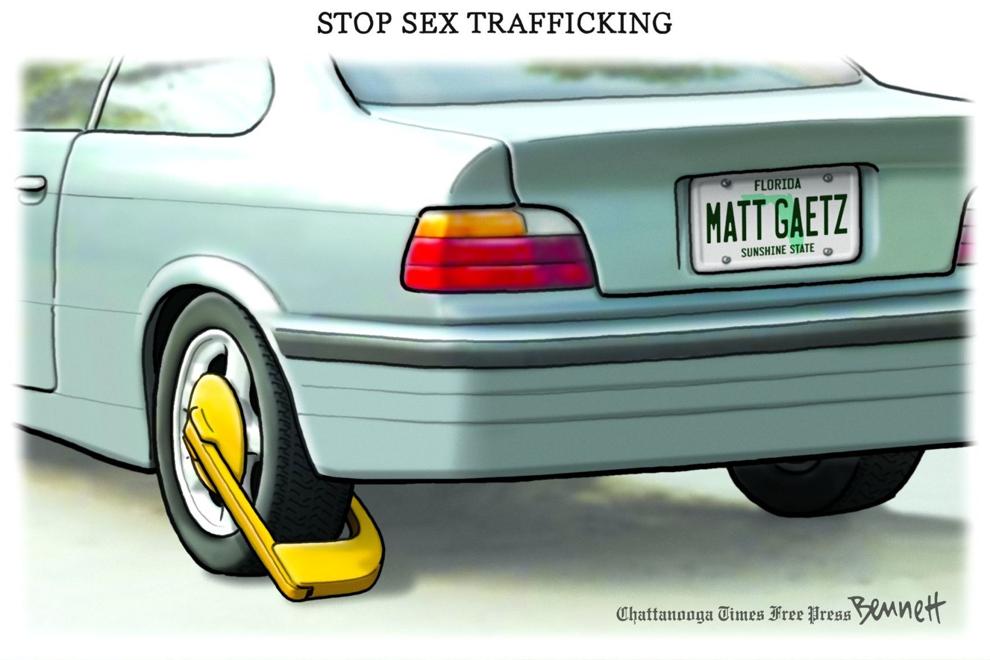 Clay Bennett cartoons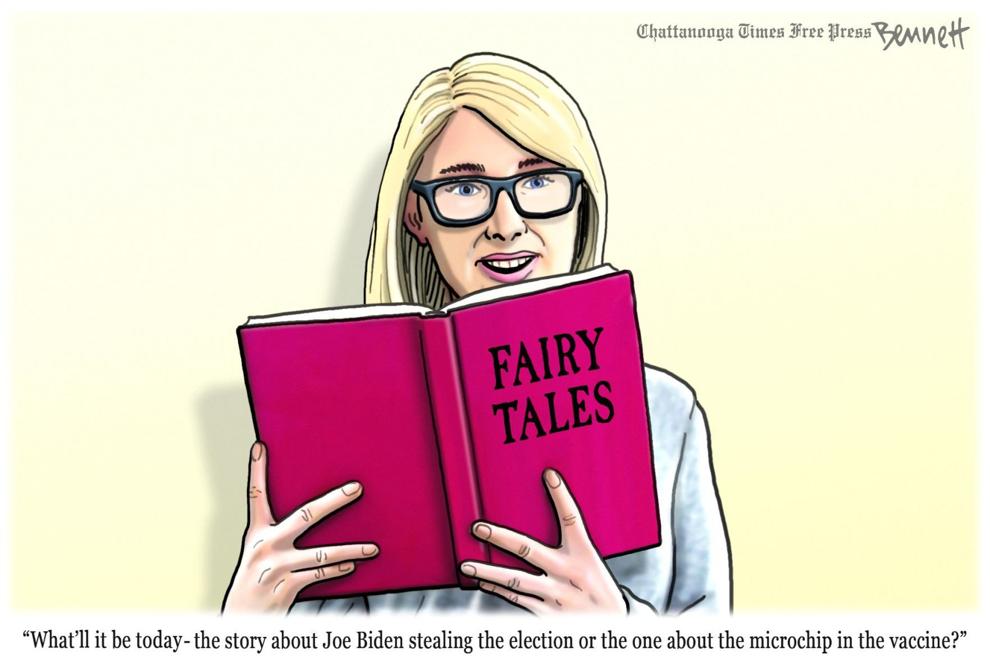 Clay Bennett cartoons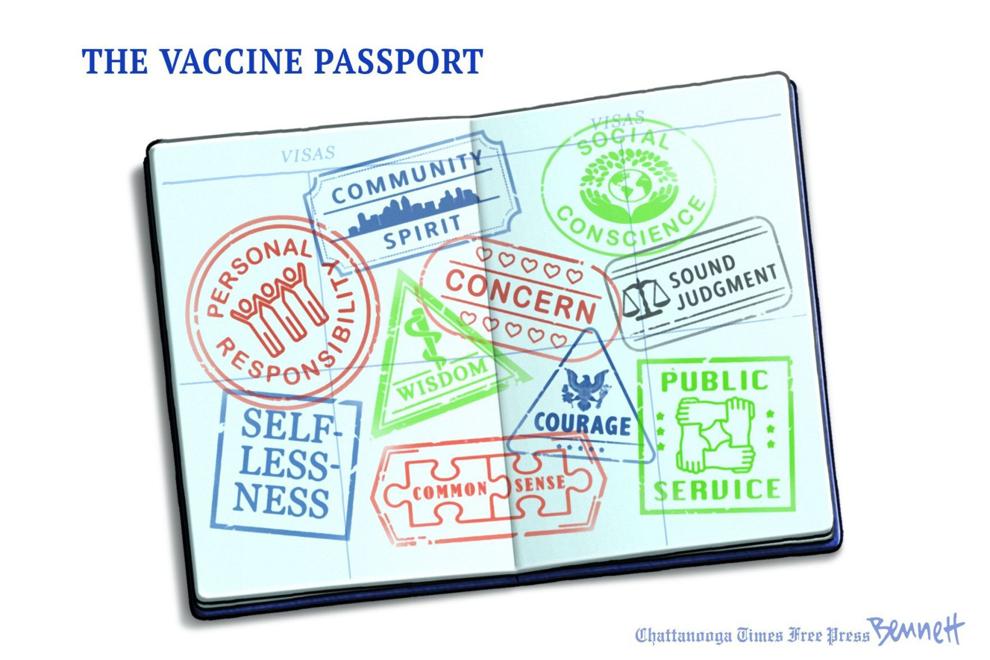 Clay Bennett cartoons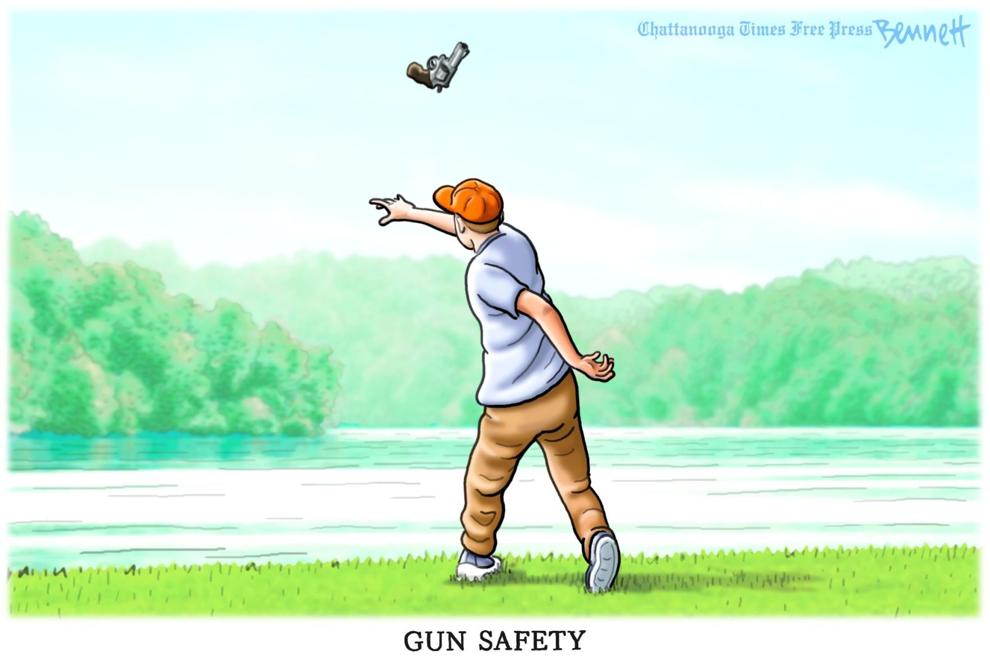 Jeff Danziger cartoon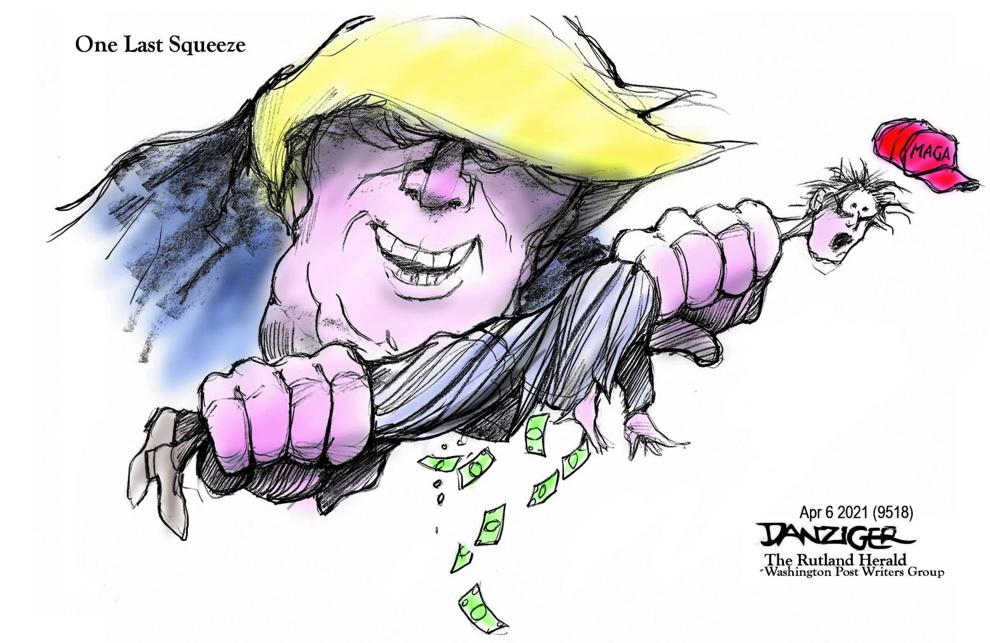 Jeff Danziger cartoon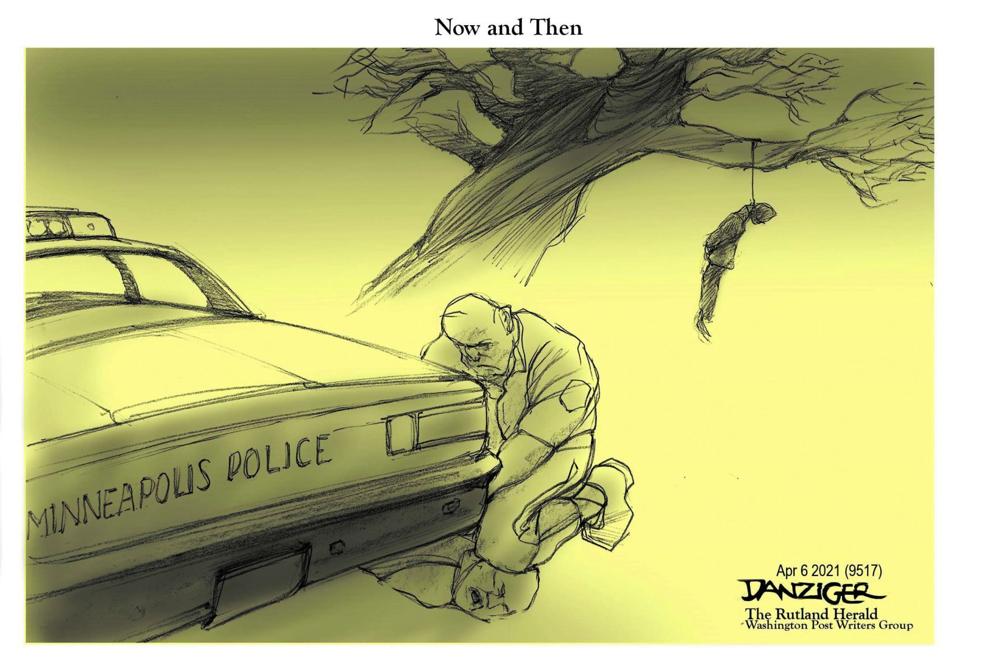 Jeff Danziger cartoon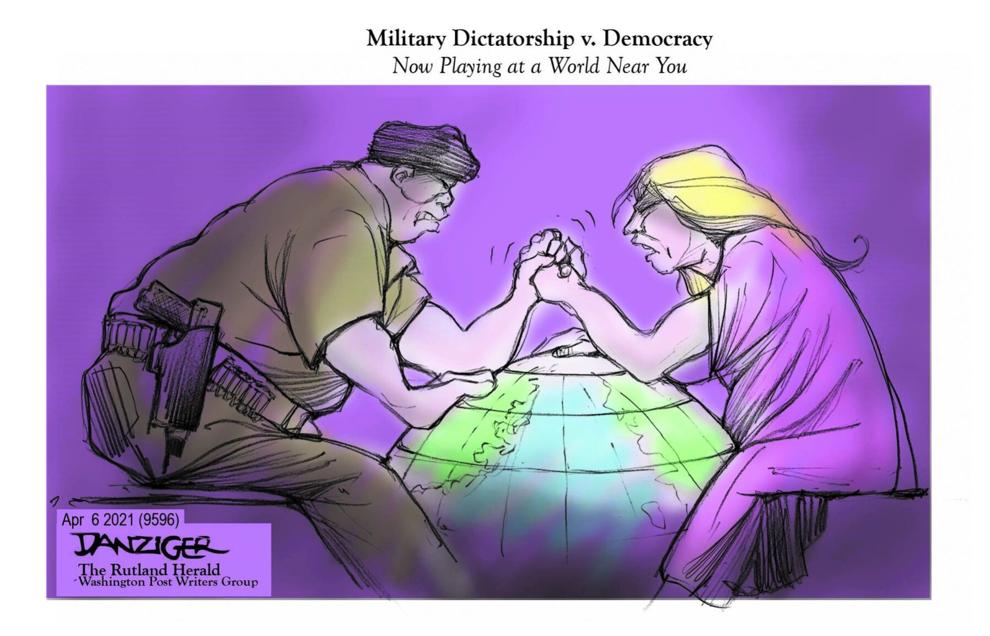 Jeff Danziger cartoon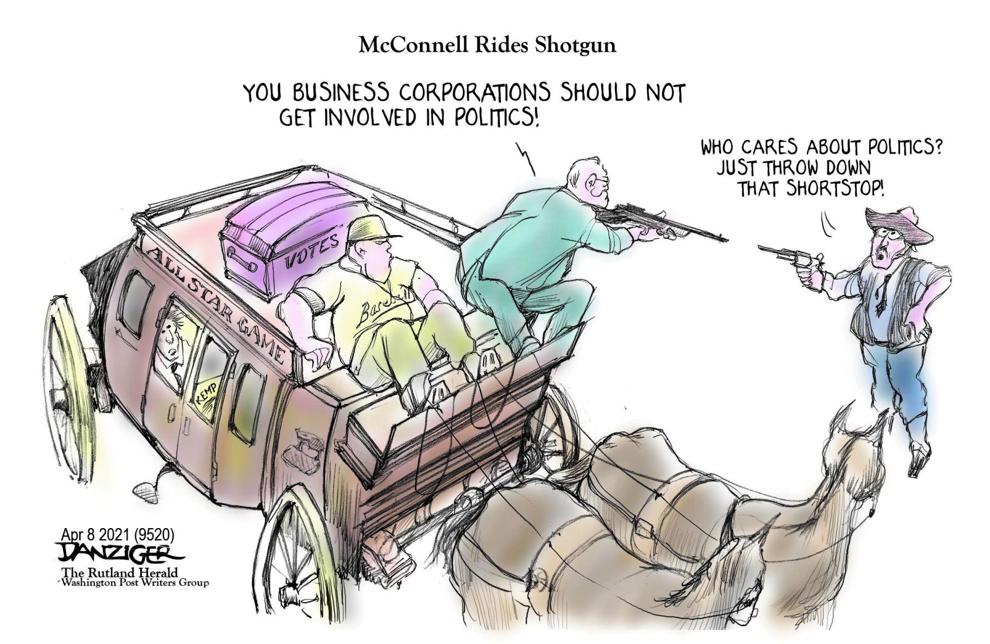 Jeff Danziger cartoon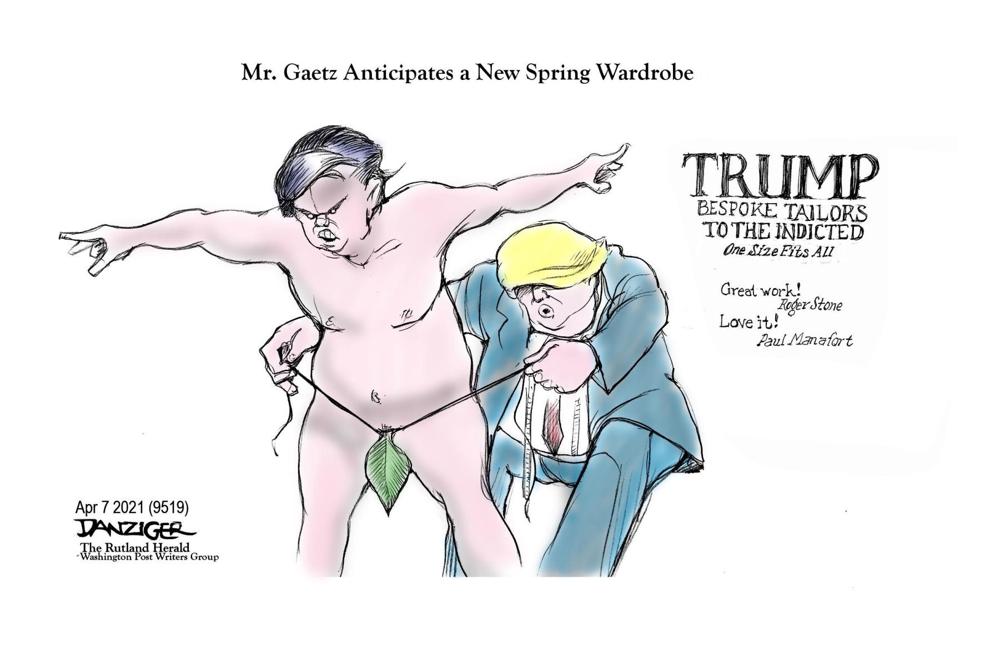 Jack Ohman, editorial cartoon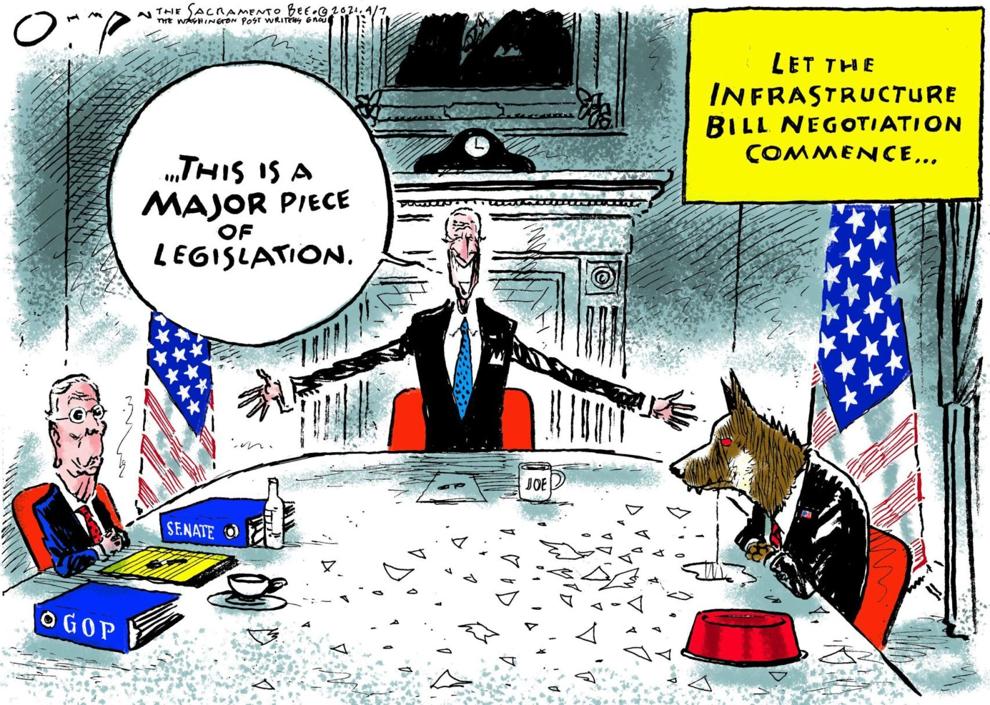 Jack Ohman, editorial cartoon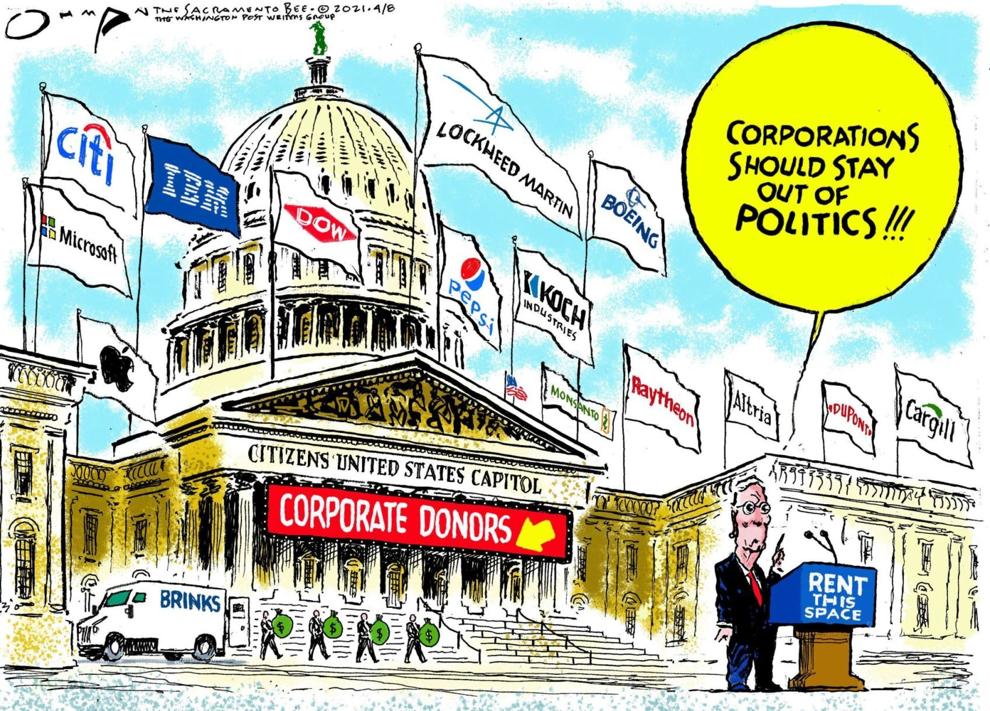 Jack Ohman editorial cartoon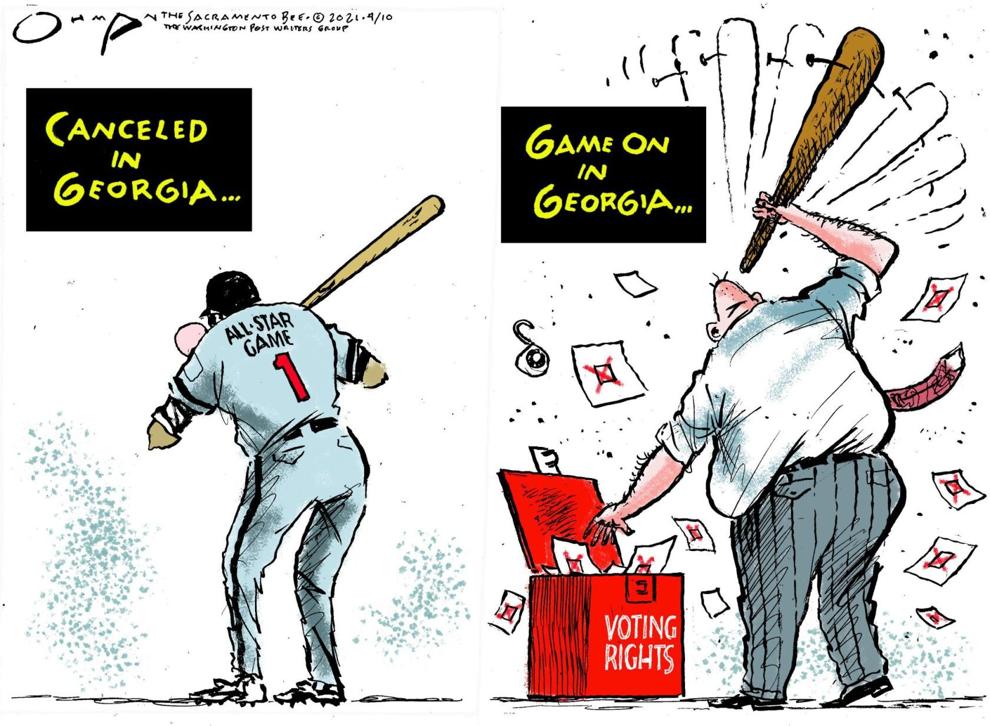 Jack Ohman, editorial cartoon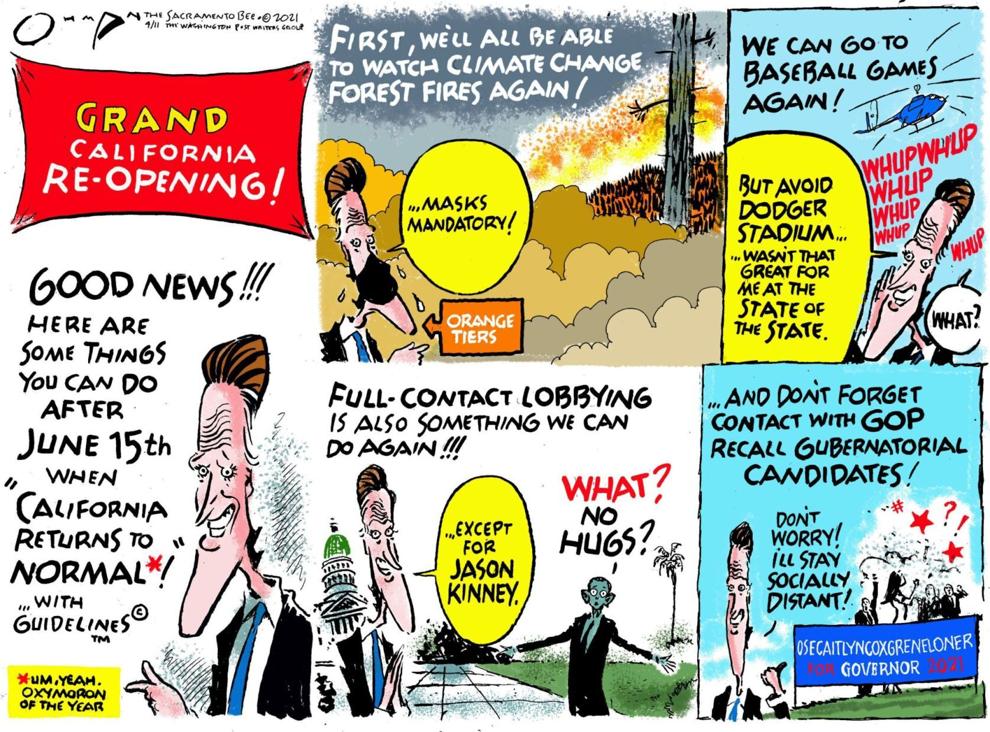 Jack Ohman, editorial cartoon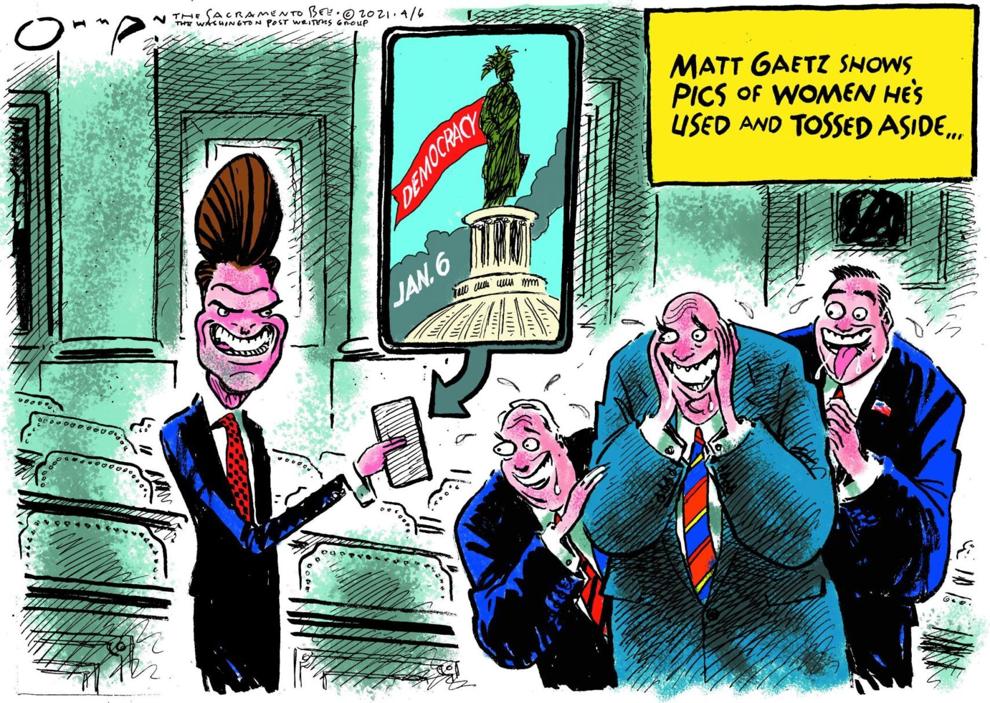 Lisa Benson cartoon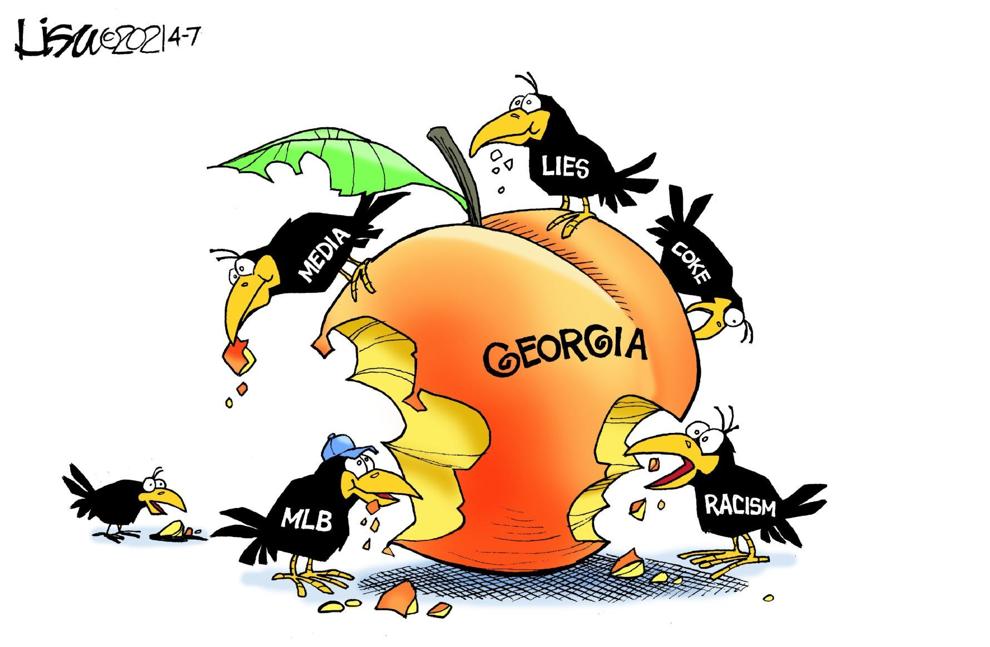 Lisa Benson cartoon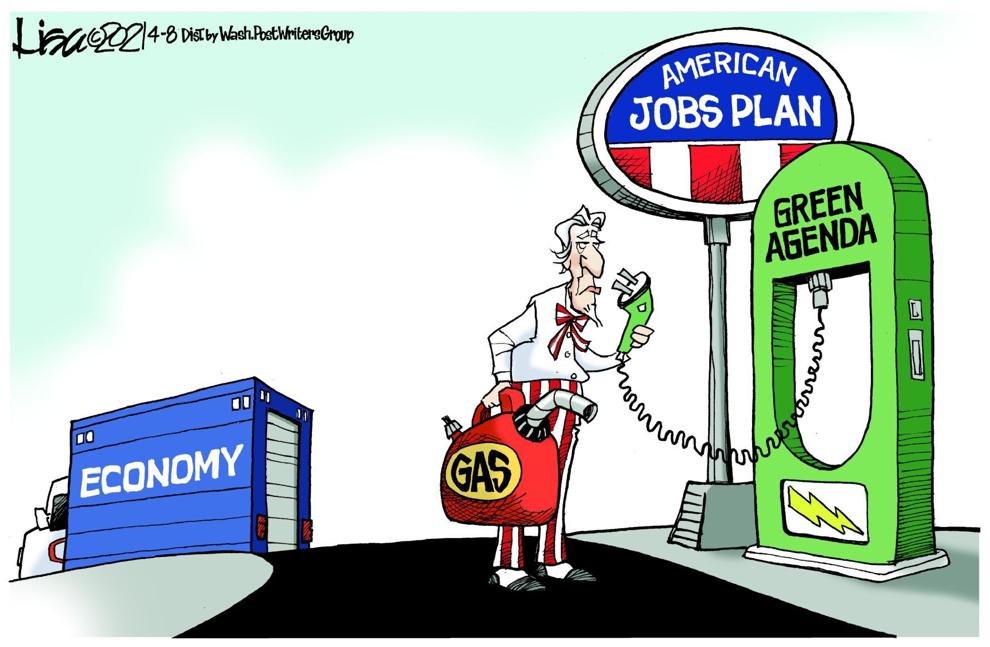 Lisa Benson cartoon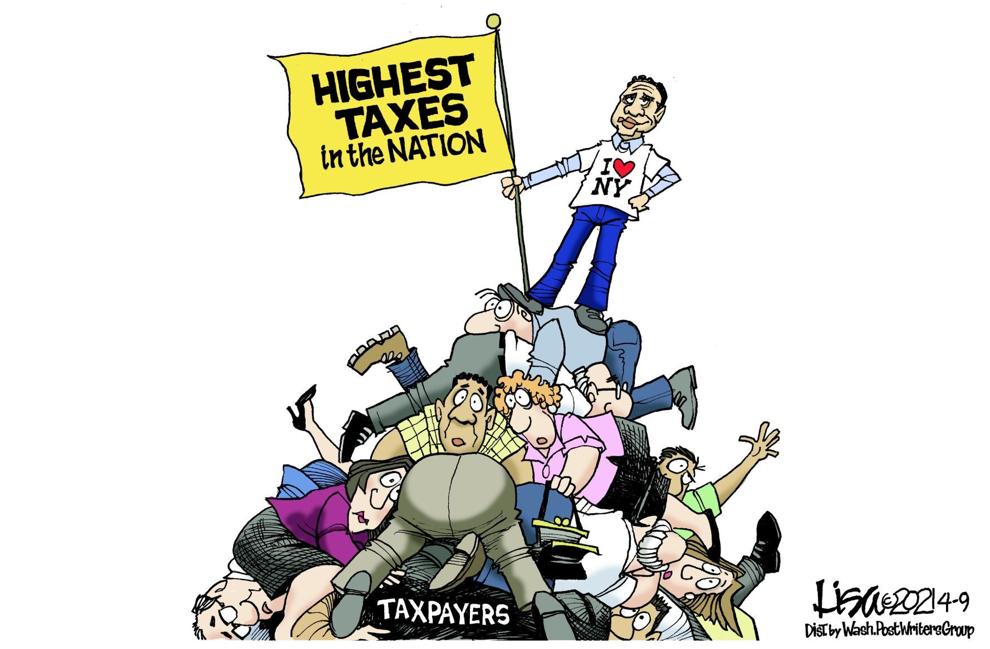 Mike Lester cartoon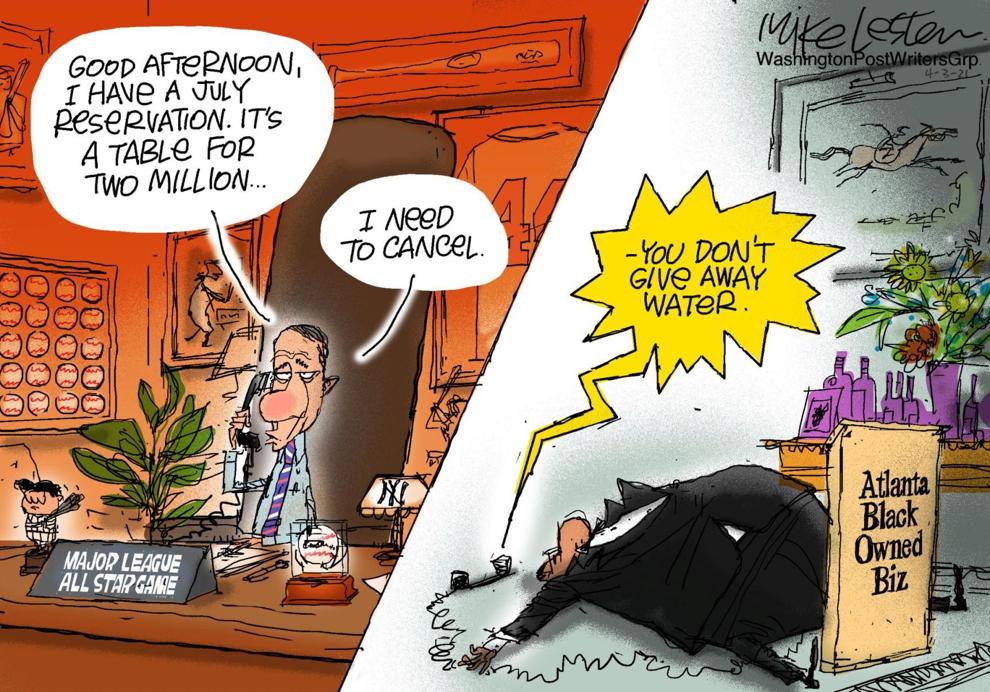 Mike Lester cartoon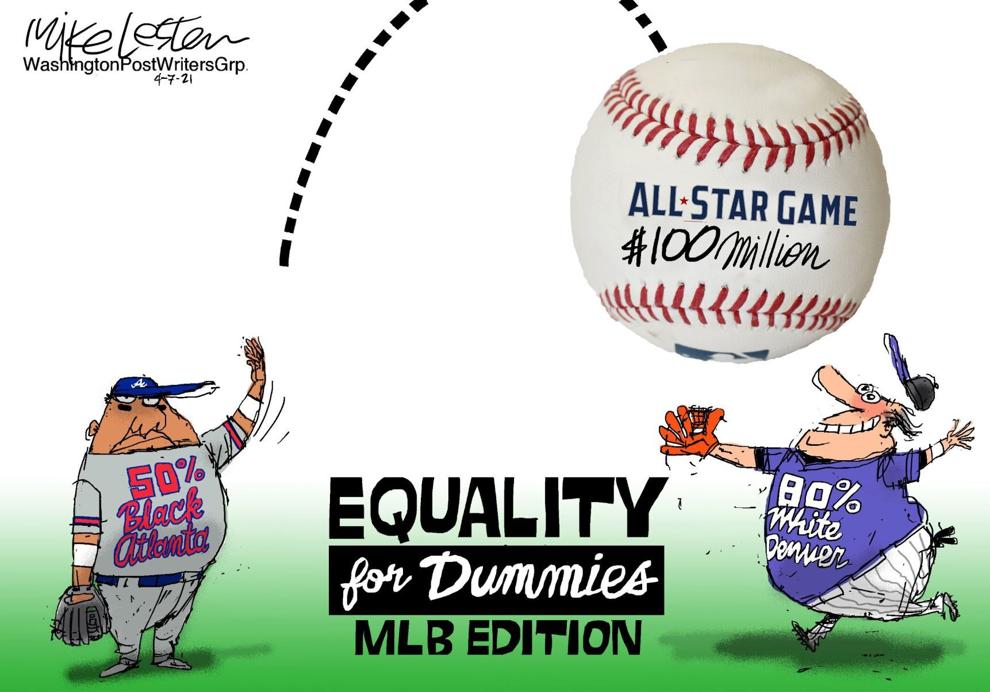 Signe Wilkinson cartoon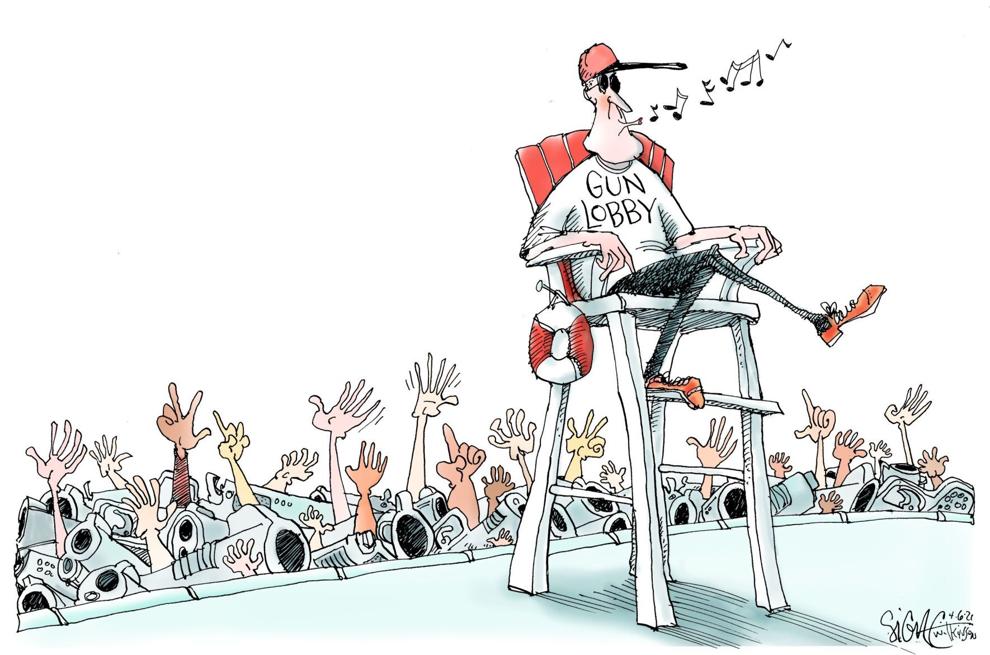 Signe Wilkinson cartoon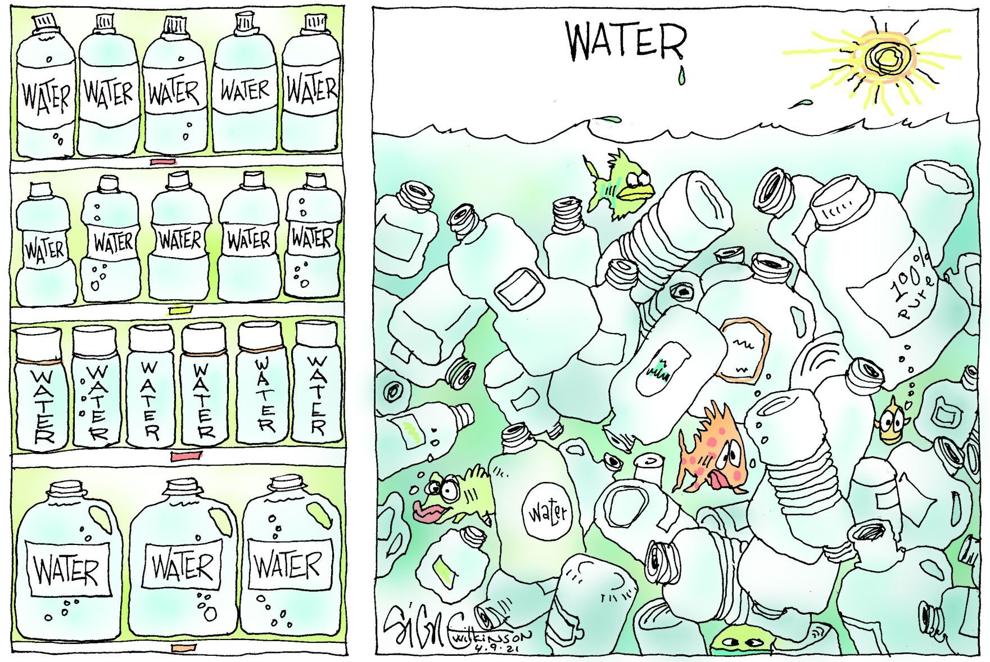 Tim Campbell cartoon