In response to Kevin Courtney's piece "My neighbors challenge a developer" in your July 18 edition: there is only one thing those opposing the project need to understand. You can argue all the possibly valid objections you want, but the City Council does not care. They only care about two things: Meeting the state-mandated housing requirements (a legitimate concern) and bringing in more revenue.
My statement is based on observations over the past decade and personal experience fighting the exact same fight.
Before I go on, let me be clear. I am not anti-new housing. I wish it was not necessary, but the requirement to add housing is a fact of life. And some recent developments in Napa I love, such as the Riverfront development, which is not only beautiful, but also closely represents the image Napa is trying to sell to the world for tourism purposes.
Further, if the city could somehow convince the state to allow them to move the fairgrounds to, say the airport area, a community of brownstones in walking distance to downtown would add a lot of housing.
In our case, a well-known local developer wanted to build a two-story apartment complex in the middle of a neighborhood that had no apartment buildings anywhere in the vicinity as well as very few two-story homes. Technically, such a project was allowable under the Master Plan. But we were not fighting the concept in general, only that the density and design were inappropriate. If it caused parking or traffic issues or the building design was totally inconsistent with the neighborhood, so what. Here are typical comments we received:
Gordon Huether (Planning Commission): "This building will be a showcase for your neighborhood."
There was no consideration for continuity of neighborhood esthetics or whether it was a good idea to stick a "showcase" in the middle of a bunch of houses. By his standard, if someone wanted to build a mini Seattle Space Needle among those nice Victorians on Randolph Street, as long as it added a lot of new places to live, that would be perfectly fine.
This next one I really love. Shortly before our neighborhood hearing in front of the City Council, the City Planner issued a revised report. Not having time to analyze and develop a response to the report, we asked for a continuance. Mary Luros voted against the continuance because "I assume the new report has nothing that was not in the original report."
Seriously. That is what she said. Think about it. Why in God's name, would the City Planner issue a new report if it was exactly the same as the original report? And furthermore, if she wanted to know what the changes were, she didn't have to read it. The City Planner was sitting 20 feet away and she could have asked him. But she didn't. She then convinced one of her fellow council members to change his vote, causing us to lose that fight.
And in our challenge, we didn't just present emotional responses. We had a civil engineer present detailed drawings showing it was in violation of certain requirements. We showed there was no architecture in the neighborhood that remotely resembled the project, and after all, don't we often talk about the 'character of a neighborhood'? We spoke about how this expansion, in combination with the enlargement of River School, a hundred yards away, and expansion of the gas station 50 yards away, would create a confluence of factors that would significantly impact the neighborhood.
But all of that was spitting into the wind. The Council made it shamelessly clear. All they were concerned about was more housing, more housing and more housing. And to them, reducing this project by four units was critically important to meeting the city's housing goals, never mind they are building 500 units near the Home Depot and hundreds of more units elsewhere. Without those four additional units, the city housing plan would go to hell in a handbasket.
So when they want to build that 10-story apartment complex in the middle of your quiet little neighborhood, moan and groan all you want. It won't help.
Check out the week in cartoons
Clay Bennett cartoon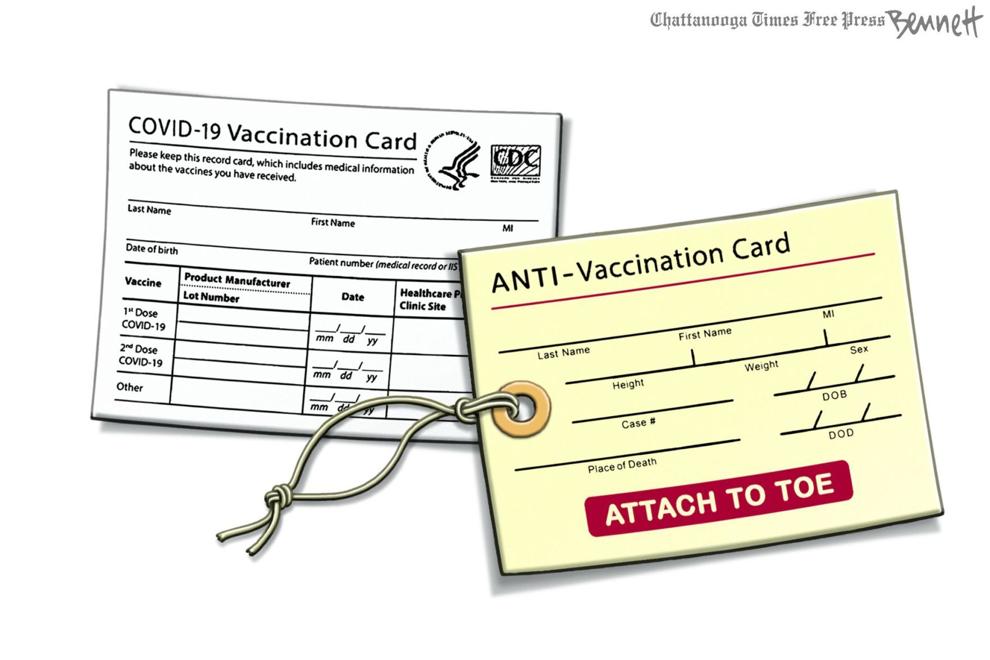 Tim Campbell cartoon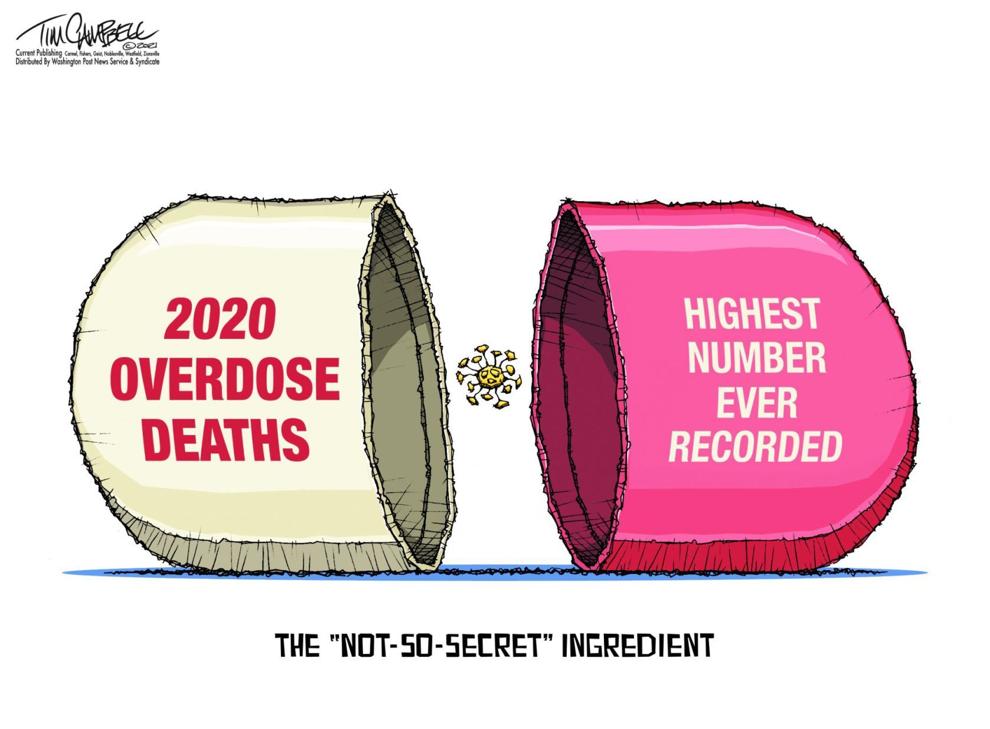 Jack Ohman, editorial cartoon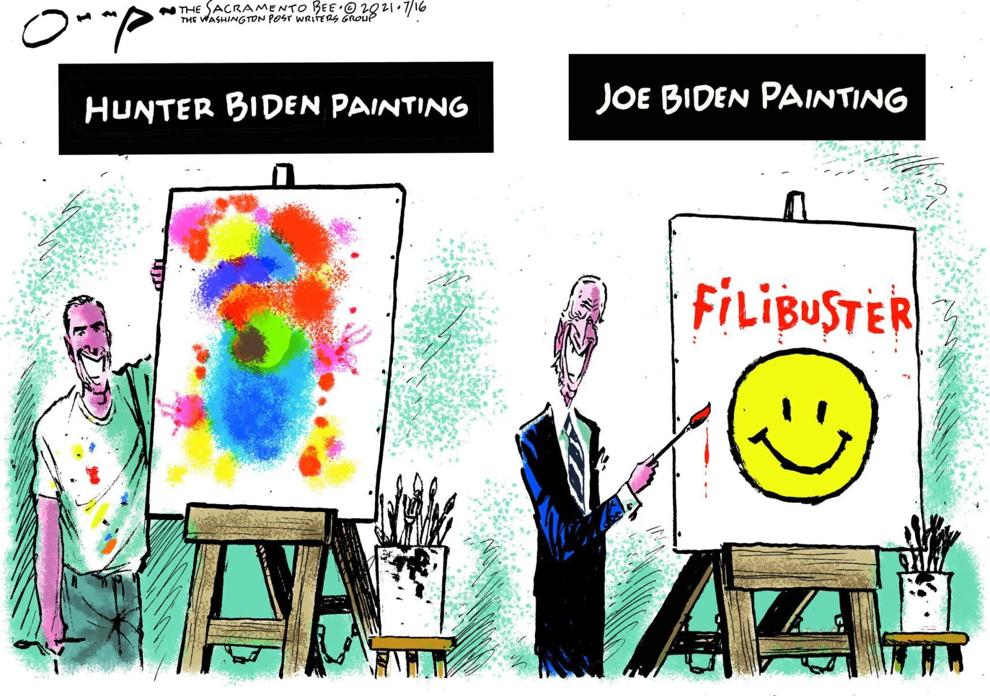 Jack Ohman, editorial cartoon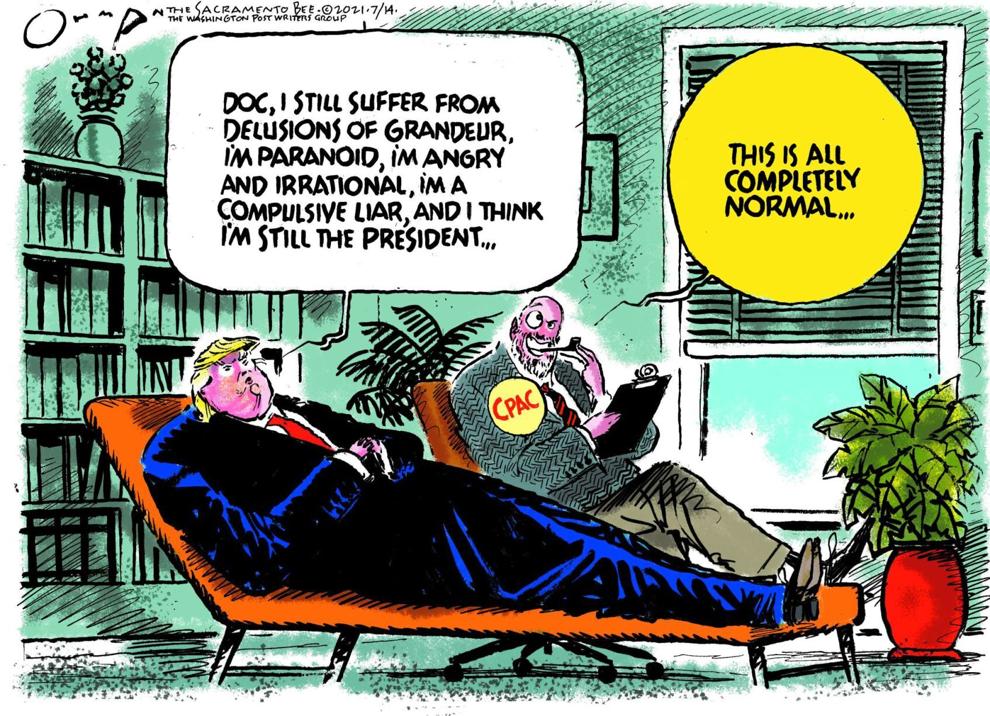 Lisa Benson cartoon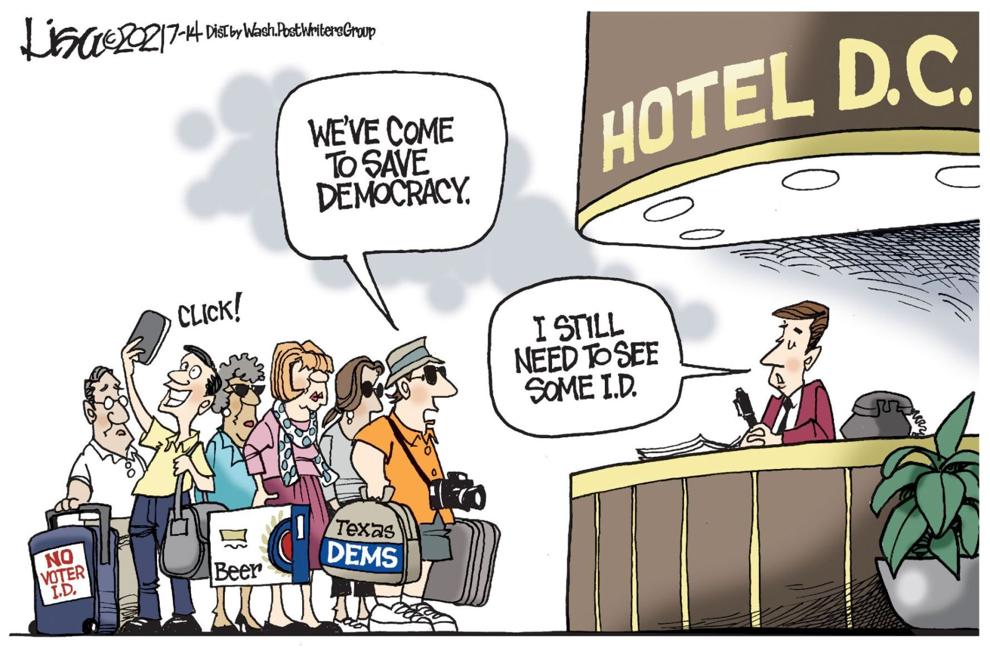 Jack Ohman, editorial cartoon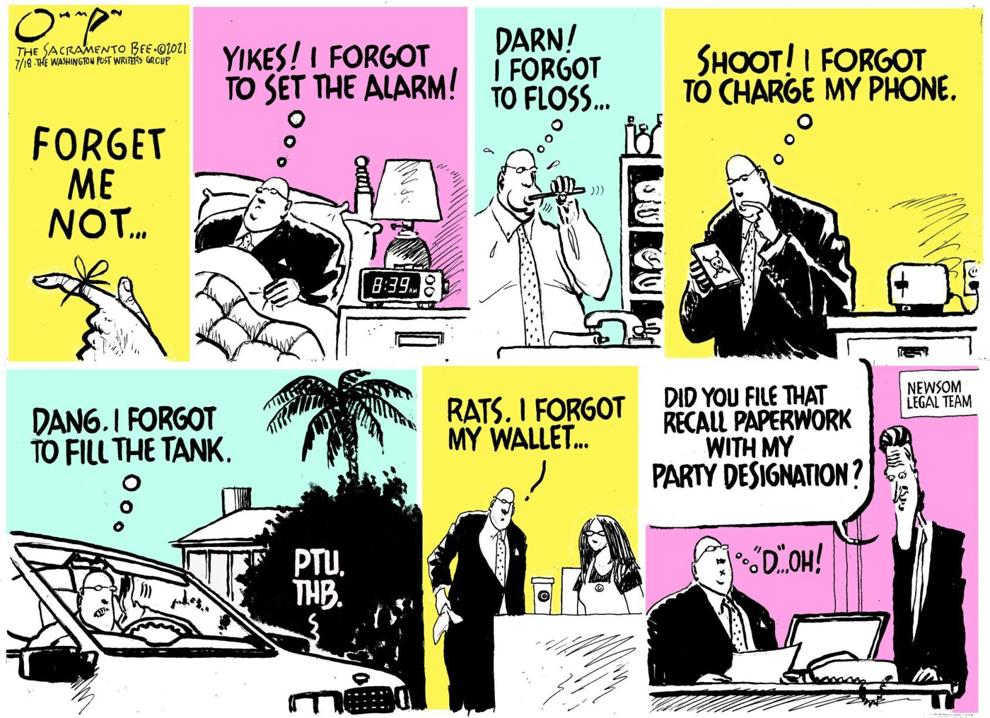 Jack Ohman, editorial cartoon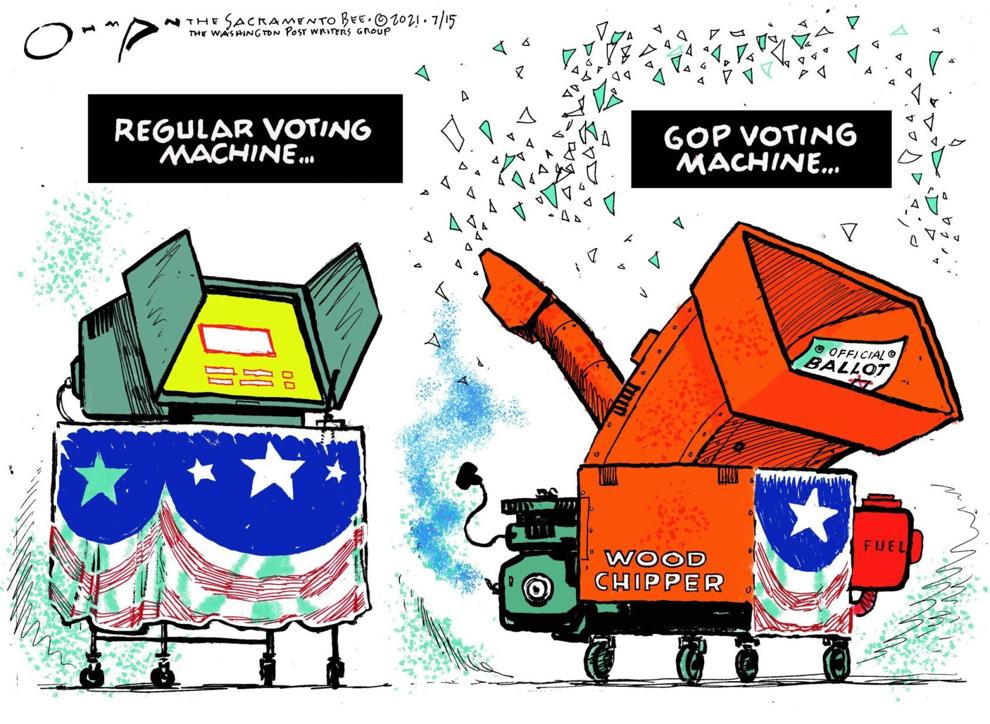 Clay Bennett cartoon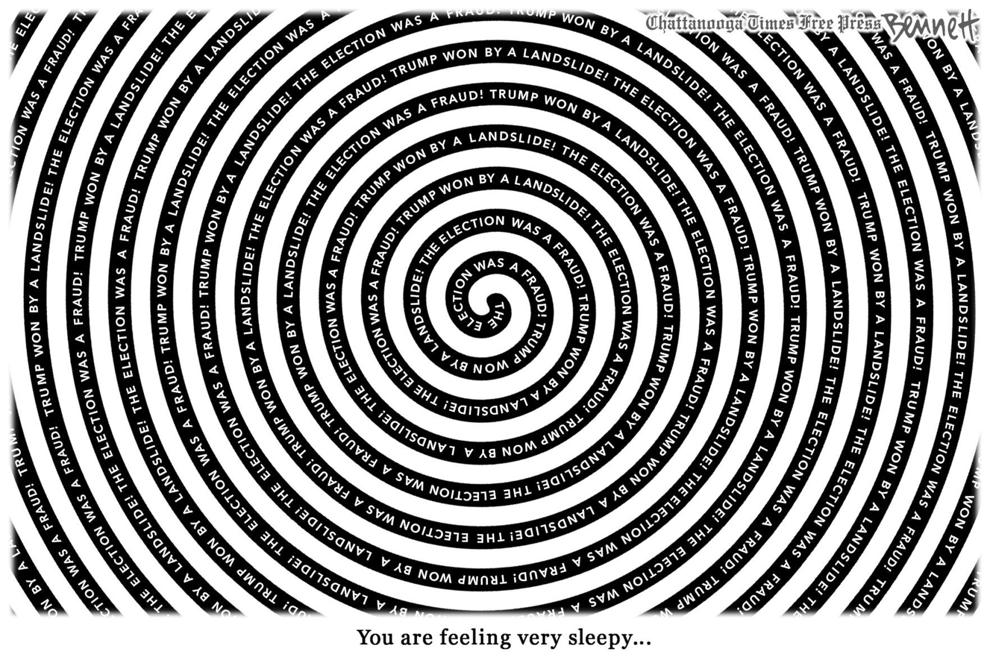 Clay Bennett cartoon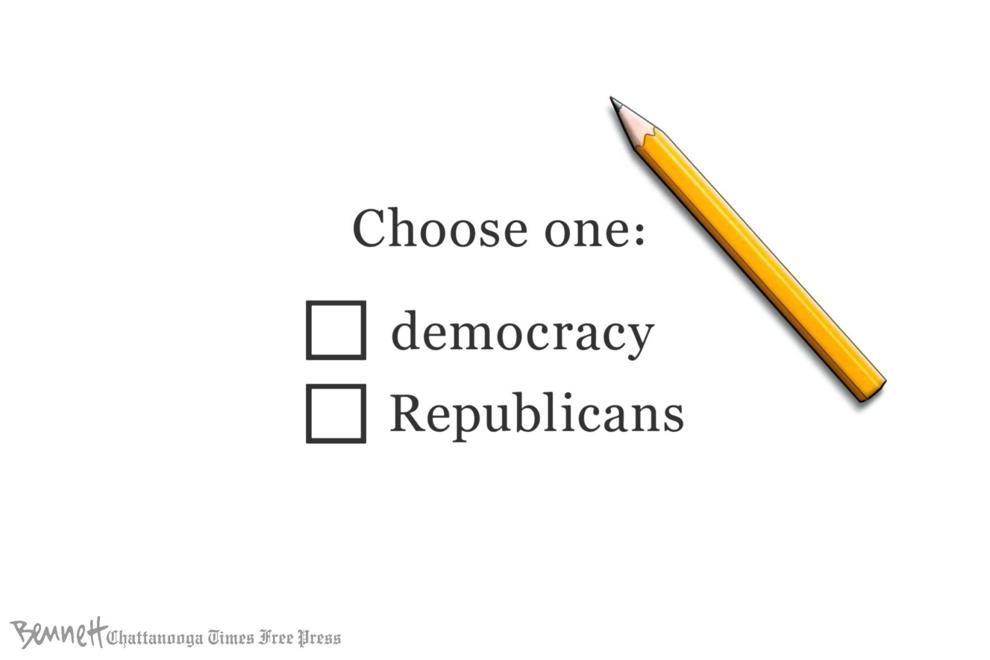 Clay Bennett cartoon
Clay Bennett cartoon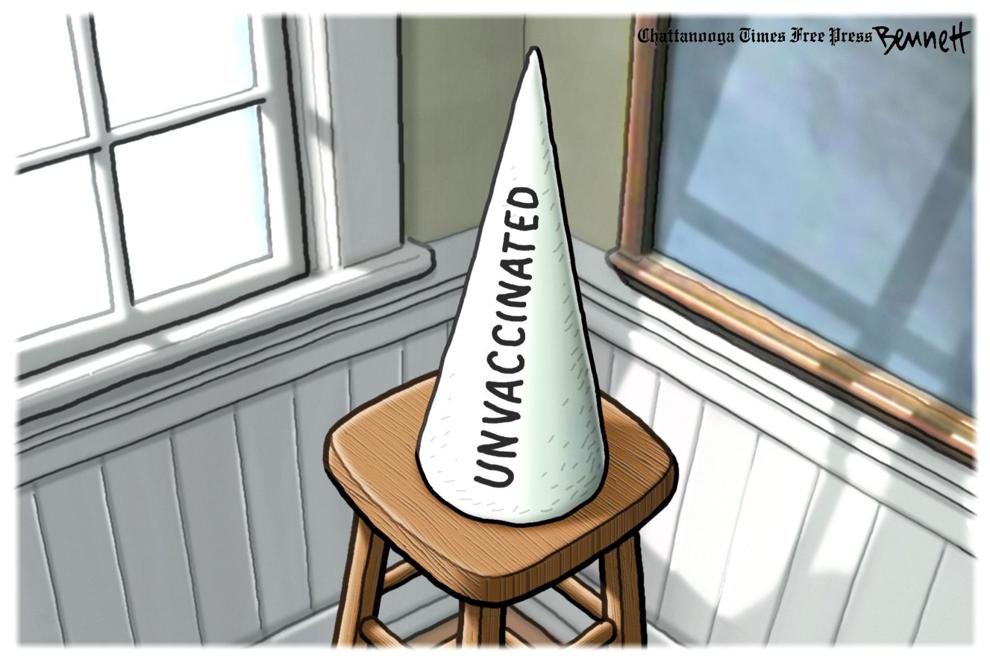 Lisa Benson cartoon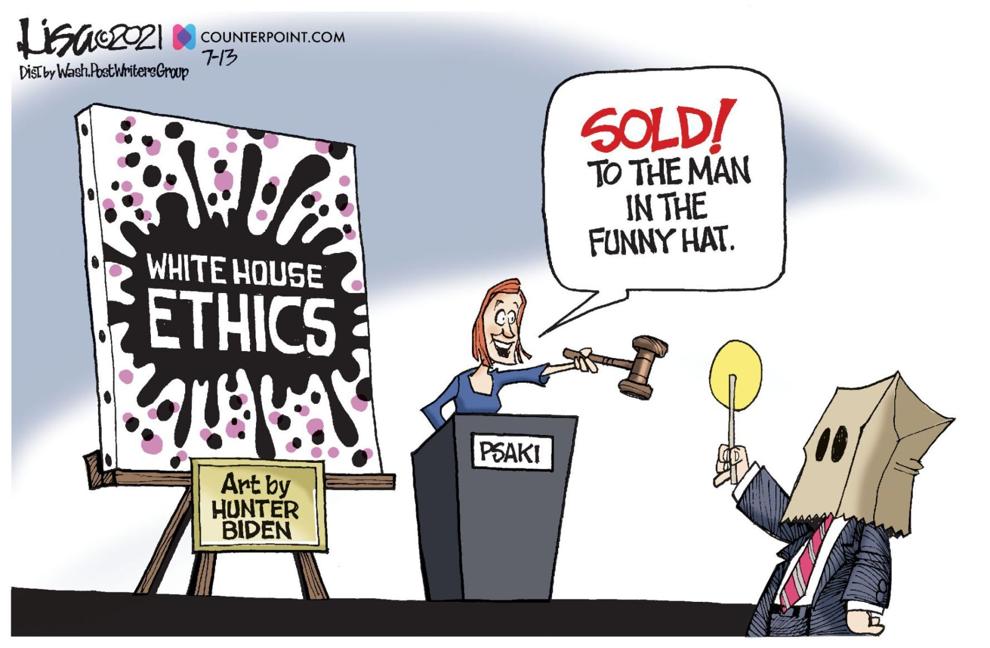 Jack Ohman, editorial cartoon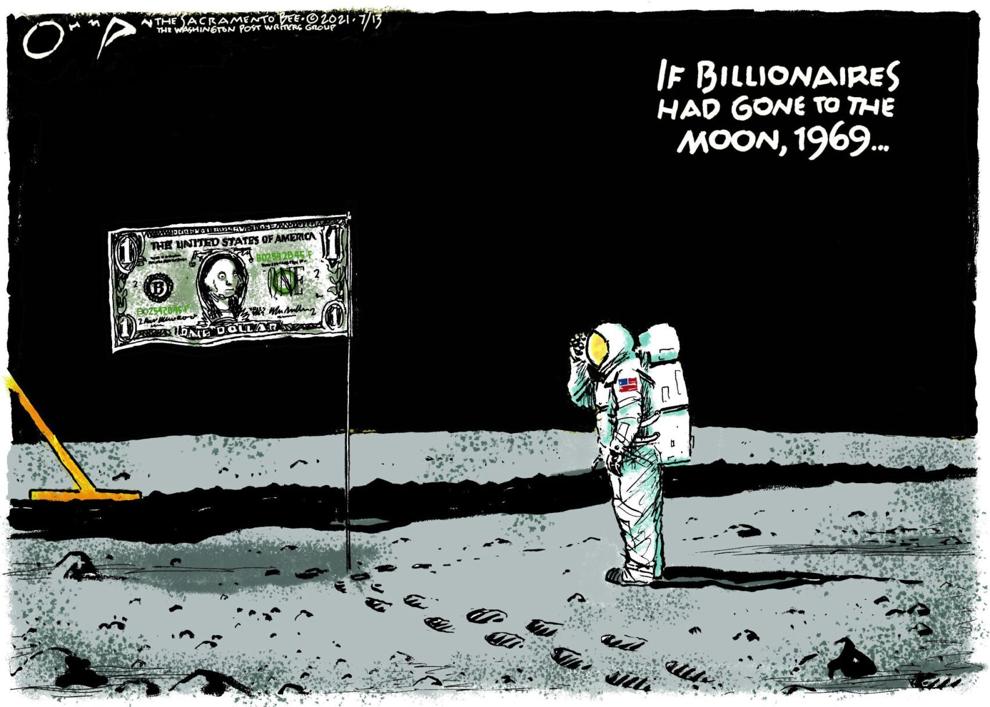 Jeff Danziger cartoon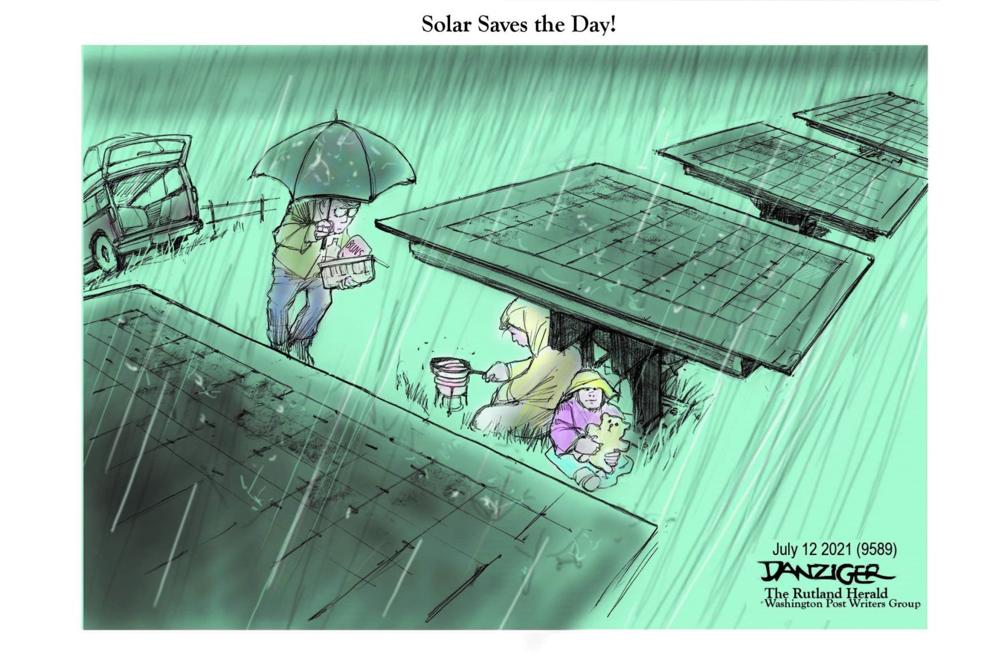 Jeff Danziger cartoon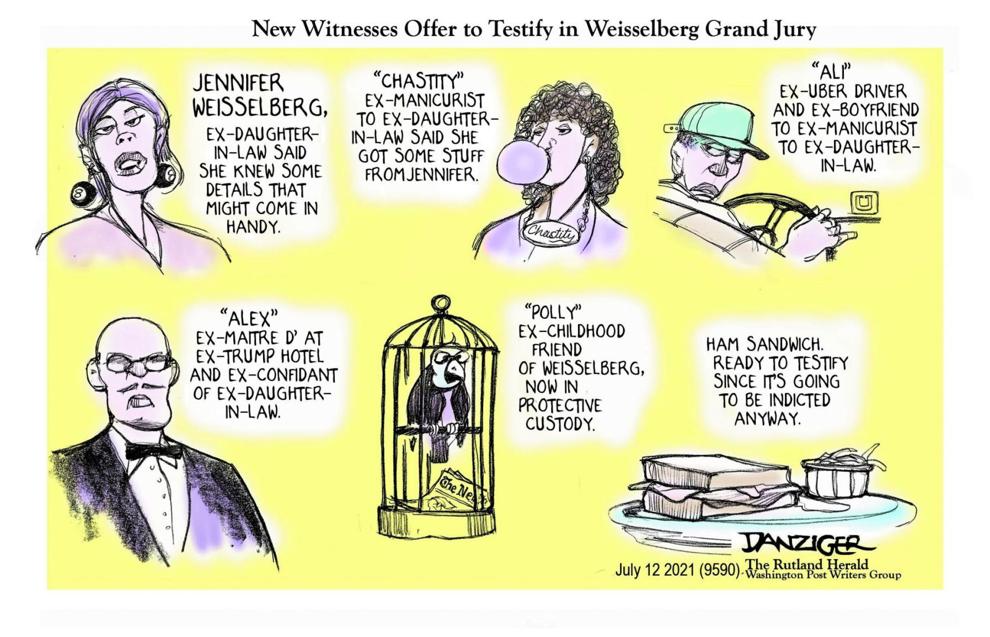 Jeff Danziger cartoon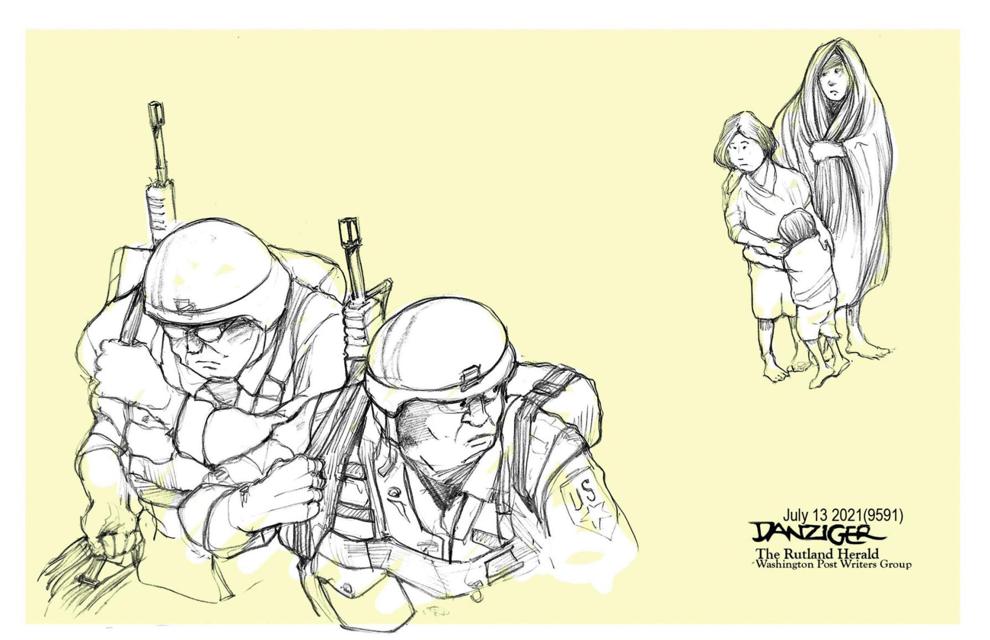 Jeff Danziger cartoon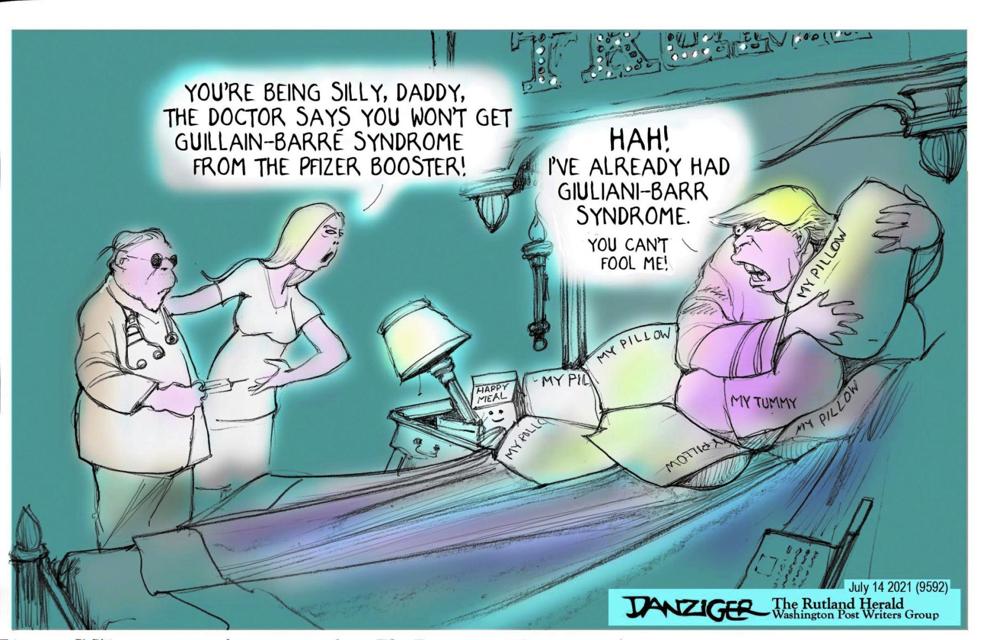 Jeff Danziger cartoon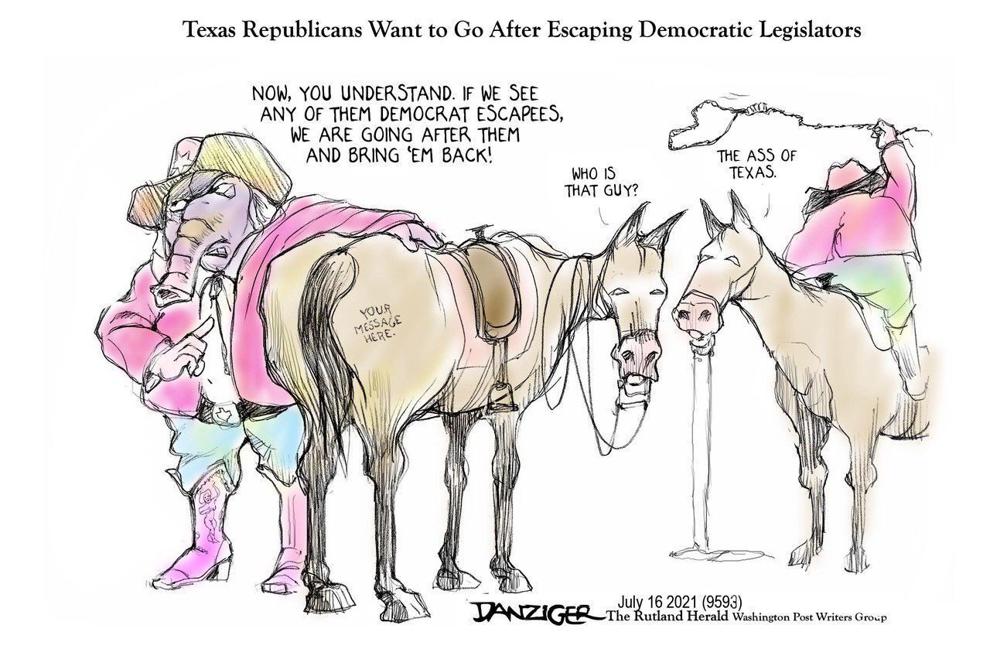 Lisa Benson cartoon
Tim Campbell cartoon
Tim Campbell cartoon