We all know about caged canaries in the mines and what they represent, life or peril/death.
This is exactly what we humans, four-legged, winged, and fish are going through the last number of years and now exacerbated the last six years under the current Napa County Board of Supervisors.
As a community advocate, my concerns like so many others in Napa, is muffled by the sound of greed over sustainability. I have lived in Napa since 1997 and as a retired educator my concerns are focused on the current youth and next seven generations.
I have been a board member on many non-profit organizations in Napa County such The Napa Land Trust , Napa City Parks and Recreation, Napa County Hispanic Network. Currently, I continue to serve on issues as the Napa Valley College Equity, Diversity, Inclusion board member and its MESA/STEM Advisory Committee, amongst others.
The importance of sustainability is priority #1 for so many of our community, yet our voices are muffled, with a population that includes 47% Latinx, many service providers that have to work multiple jobs in order to try living close to their employment opportunities, many other blue collar workers and retirees trying to deal with the socio-economic disparities of Napa County today.
When those of us try to stay informed or/and voice our opinions our current supervisors listen with a tin ear, while it continues to approve the needs, wants of the wine industry, corporate interests that ignore our community needs.
In spite of the Oak Woodlands Protection Initiative for the 2018 election cycle, and other grass root attempts to halt the environmental impact , the current board, here we are again with the same song and battles as you can witness with the current Walt Ranch's Greenhouse Gas (GHG) mitigations.
The following bullet points are being ignored:
* Napa Co talks about climate /fires yet doesn't act on stabilizing climate concerns beyond photo opportunities.
* We continue to warm up at 1.3 degree C; planting acorns is but a finger in the dam, our ancient trees are imperative to climate stabilization attempts.
* We have witnessed attempts on saving our ancient California Redwoods by wrapping NASA foil at the base of the trees, what is Board waiting for relevant to innovation?
We need leadership that is proactive on climate/water issues, on preserving and enhancing our planet life which allows carbon sequestration and our future of living life.
The LA Times newspaper recently said with California's extreme drought persisting and reservoirs declining to new lows, state officials said Thursday that they will consider imposing mandatory water restrictions if dryness continues this winter."
Check out the week in cartoons
Lisa Benson cartoon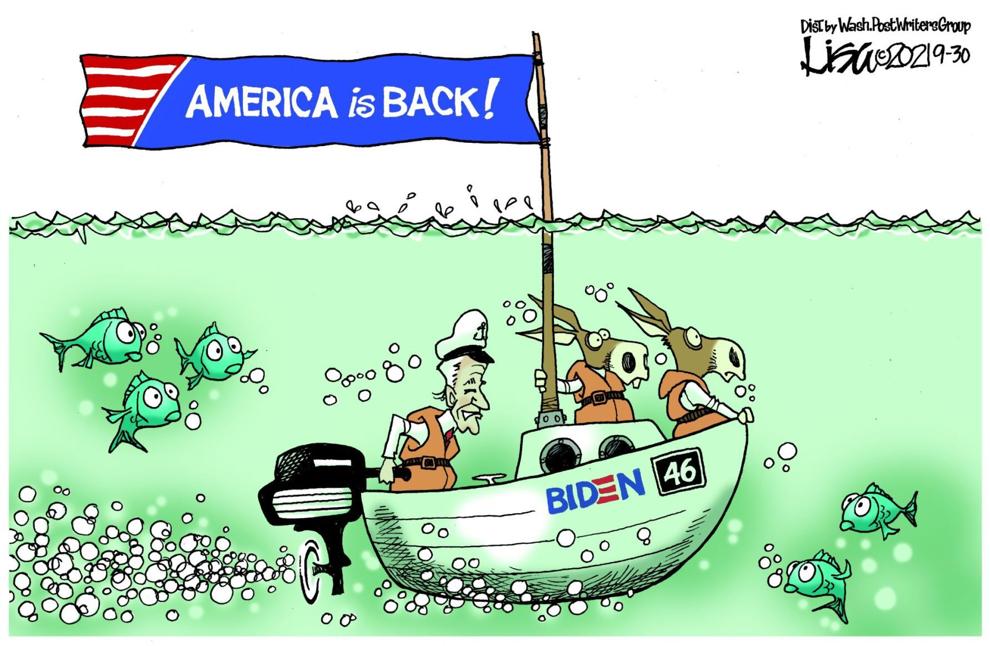 Jack Ohman, editorial cartoon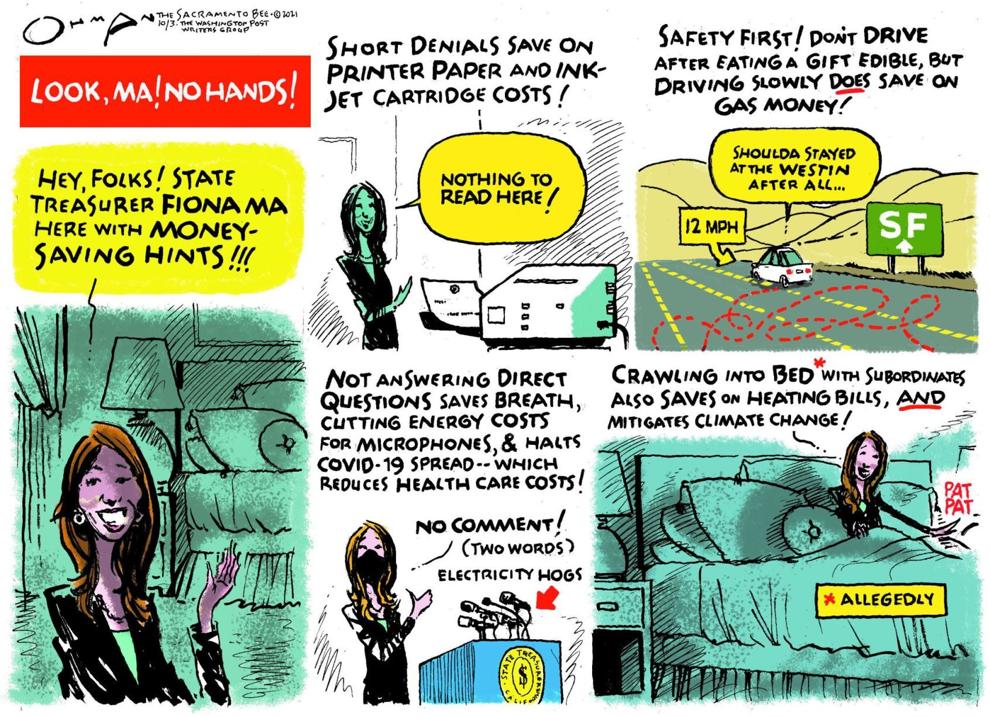 Jack Ohman, editorial cartoon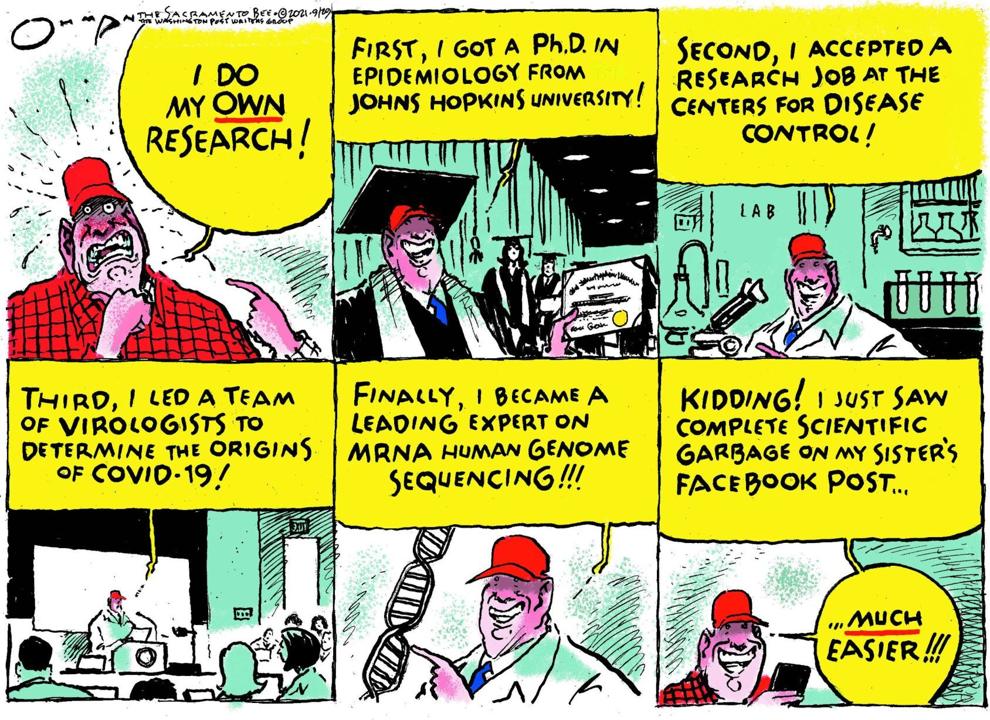 Jack Ohman, editorial cartoon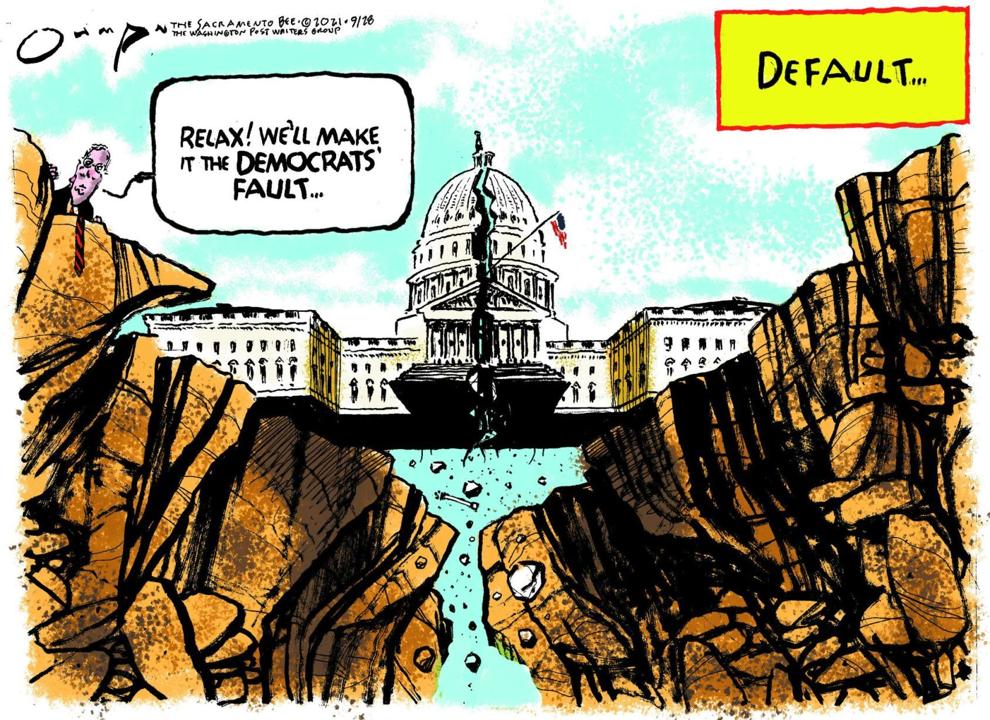 Jack Ohman, editorial cartoon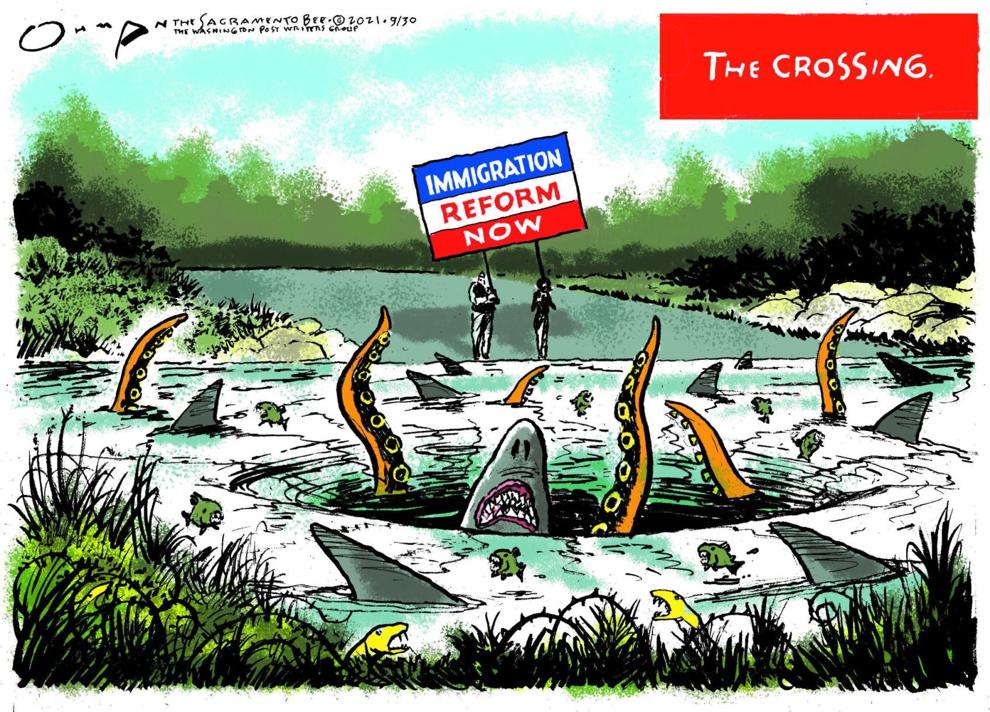 Clay Bennett cartoon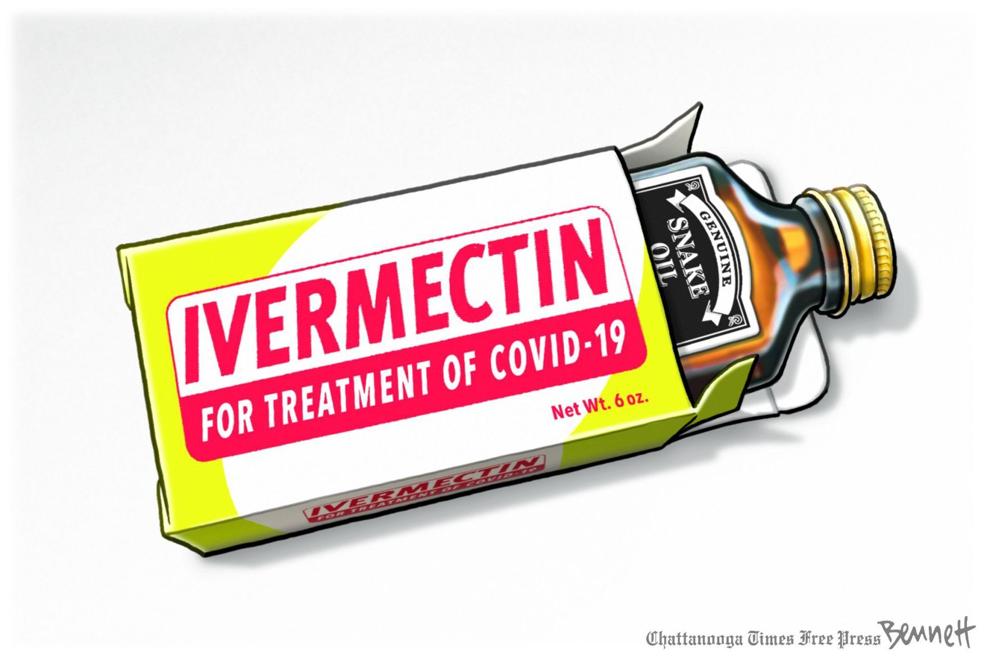 Clay Bennett cartoon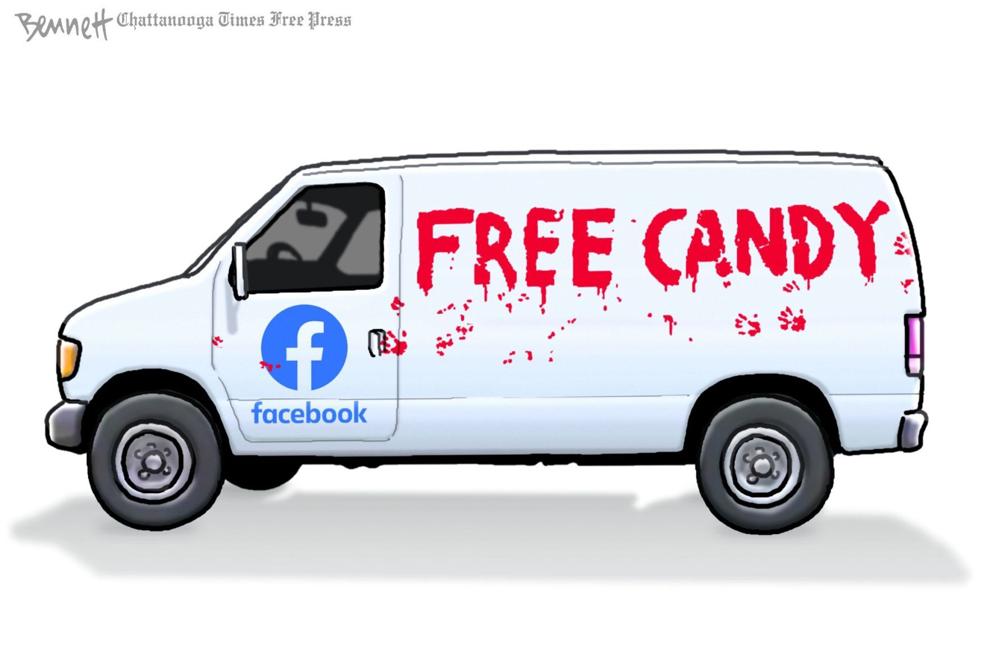 Clay Bennett cartoon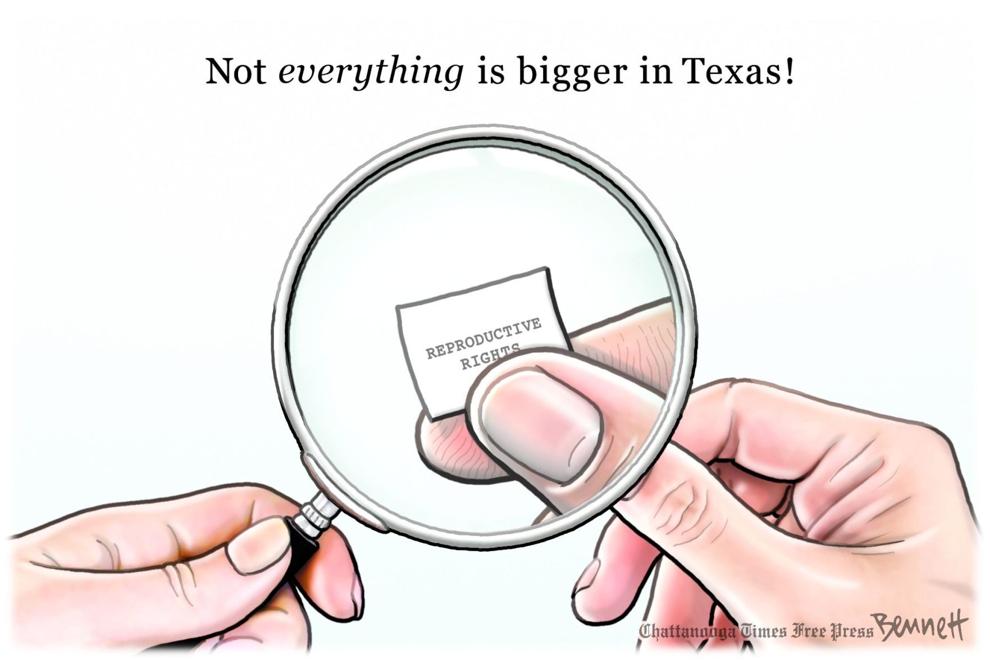 Clay Bennett cartoon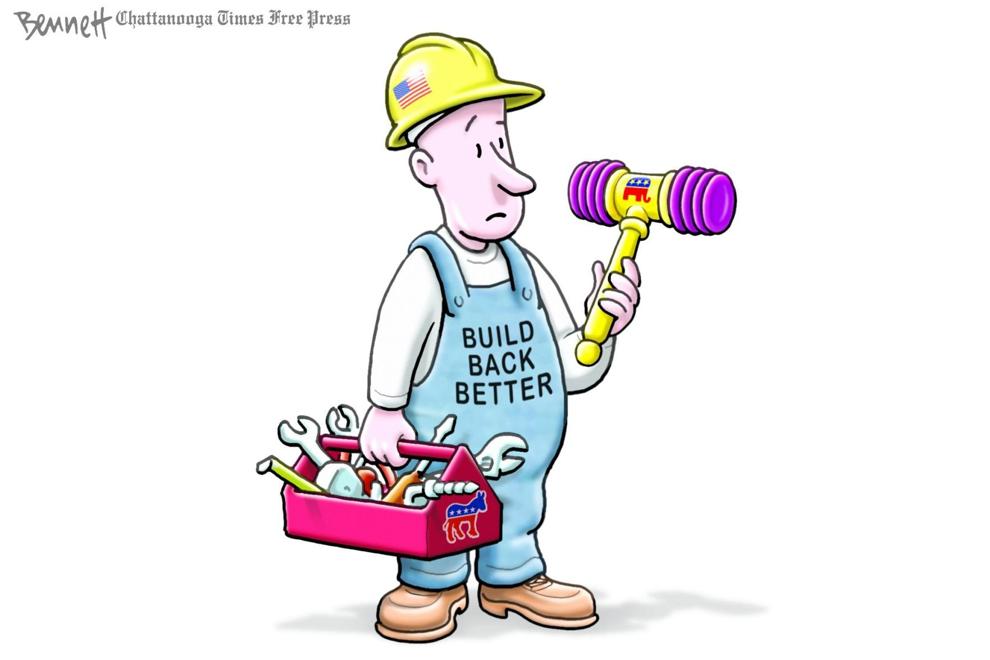 Clay Bennett cartoon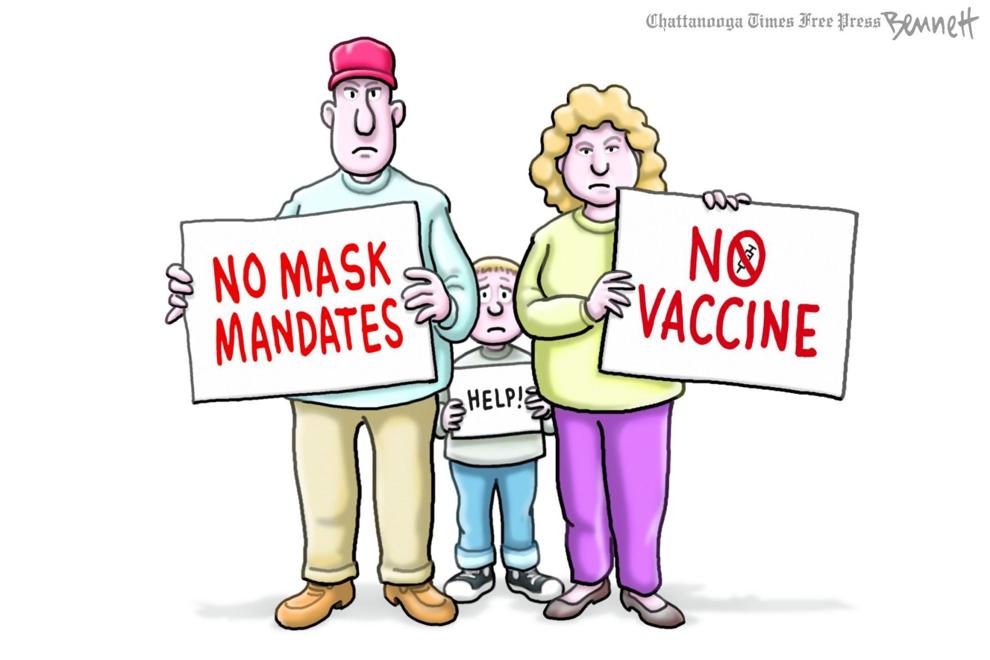 Jeff Danziger cartoon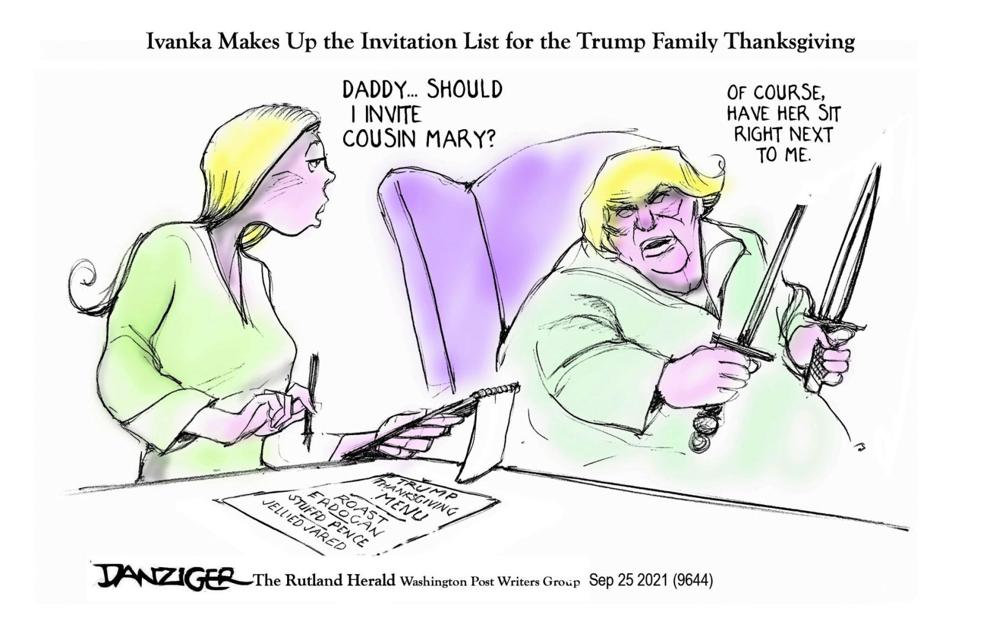 Jeff Danziger cartoon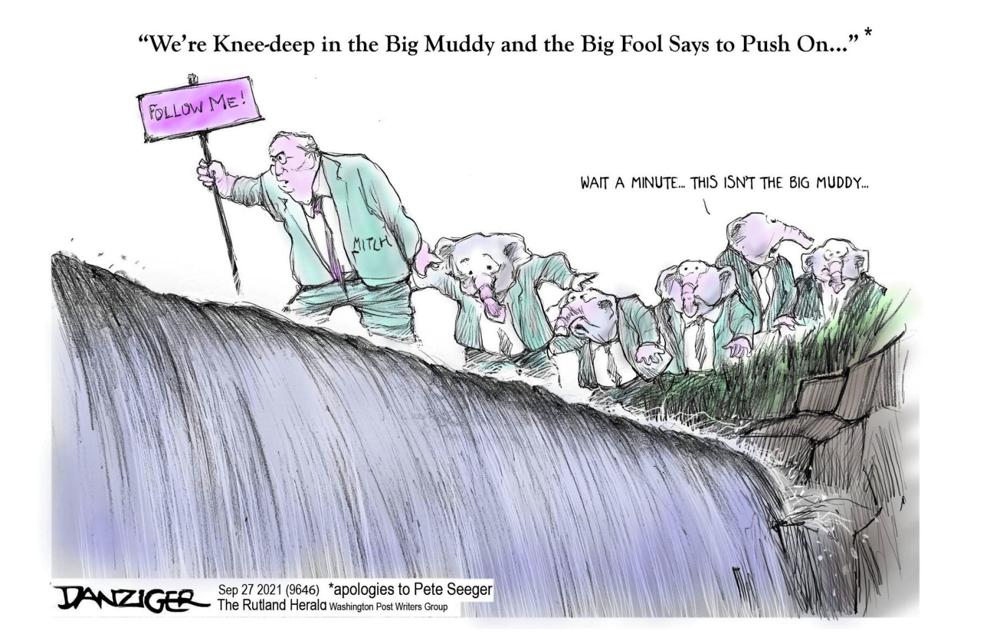 Jeff Danziger cartoon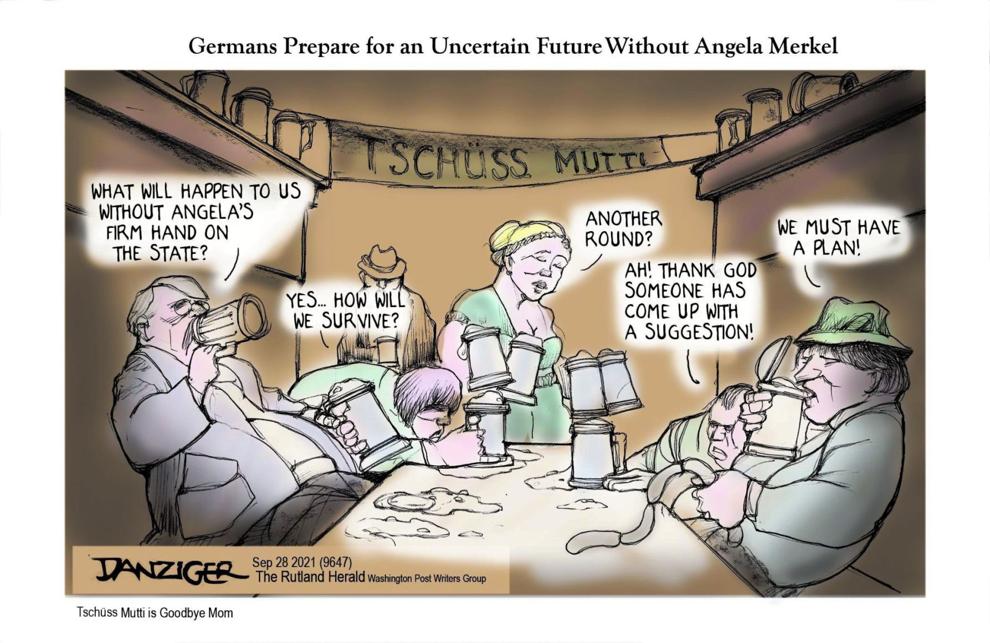 Jeff Danziger cartoon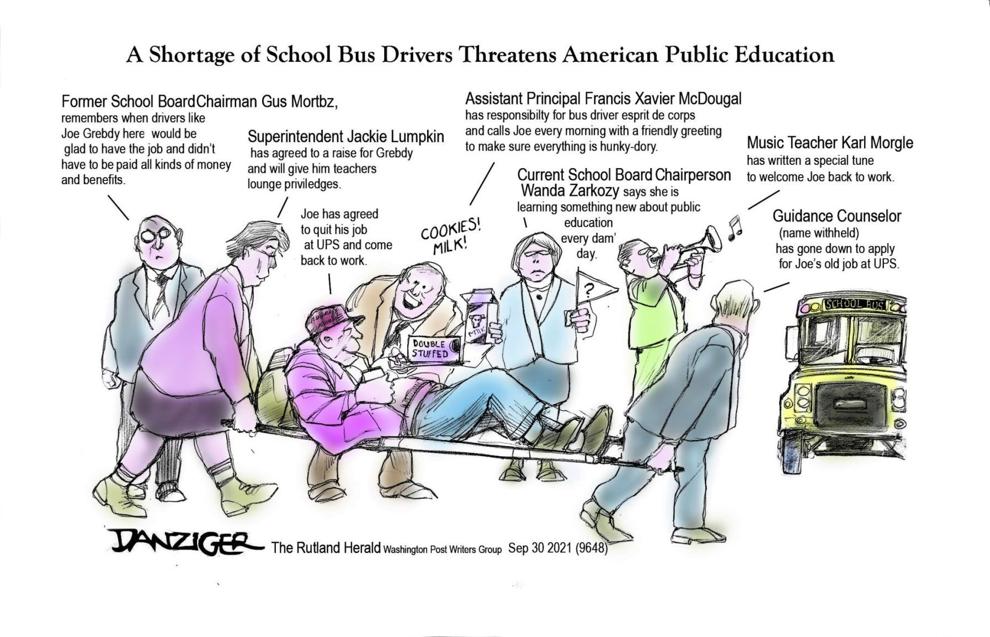 Jeff Danziger cartoon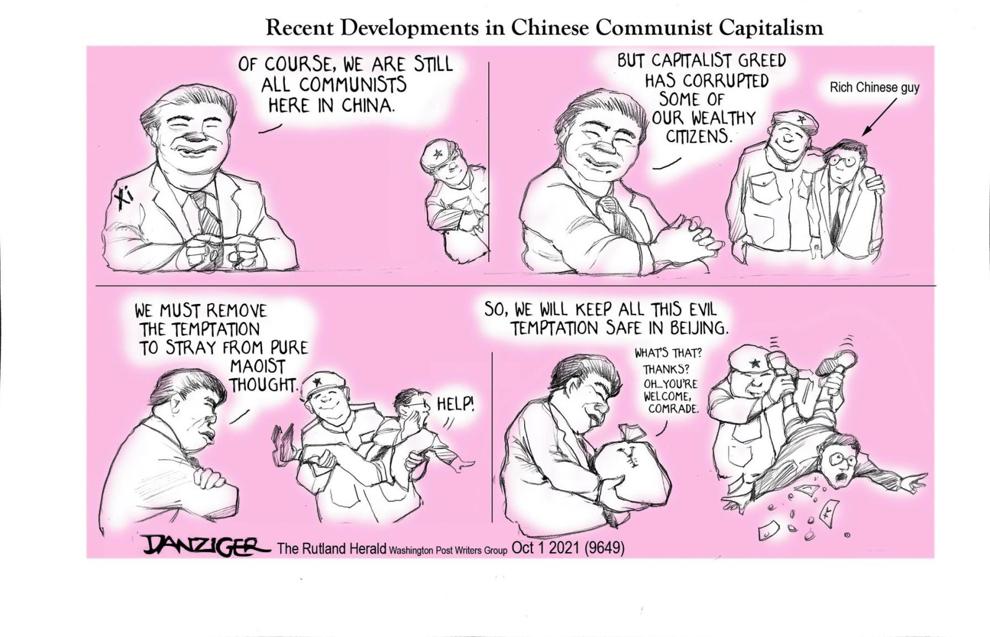 Lisa Benson cartoon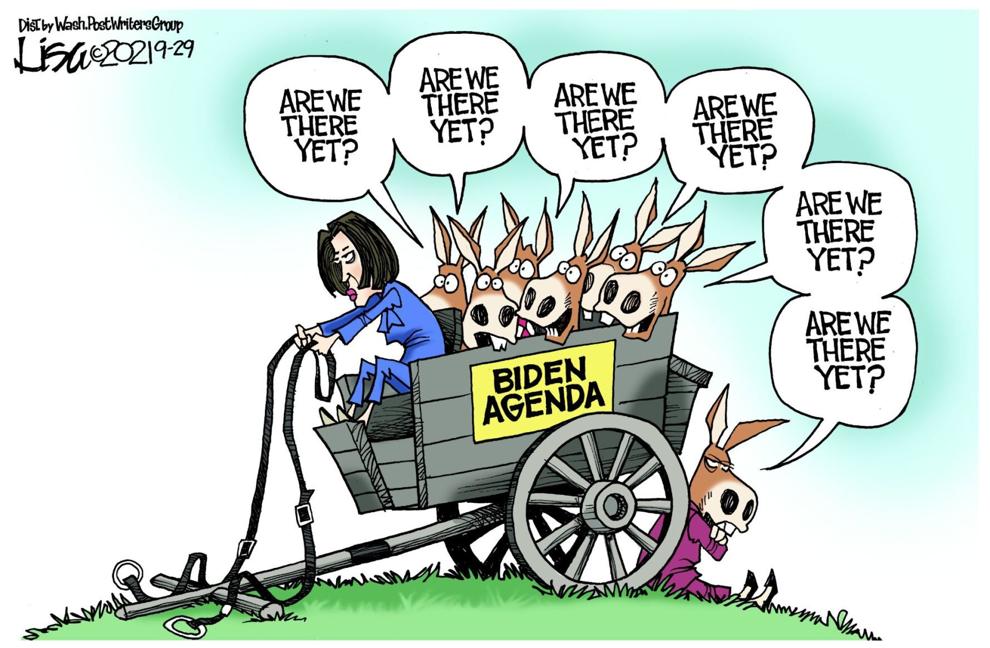 Lisa Benson cartoon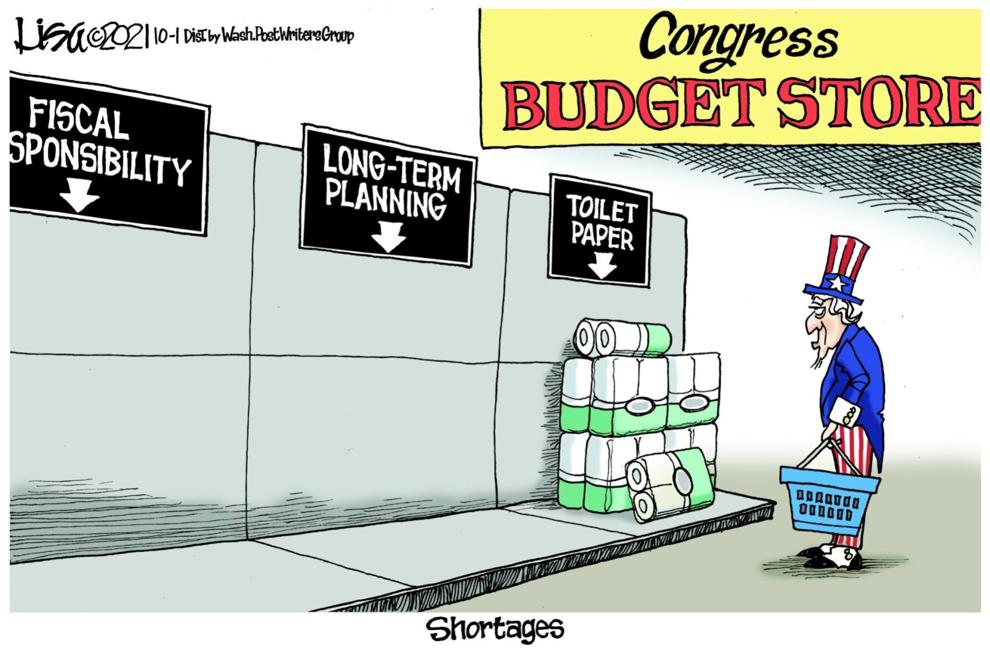 Tim Campbell cartoon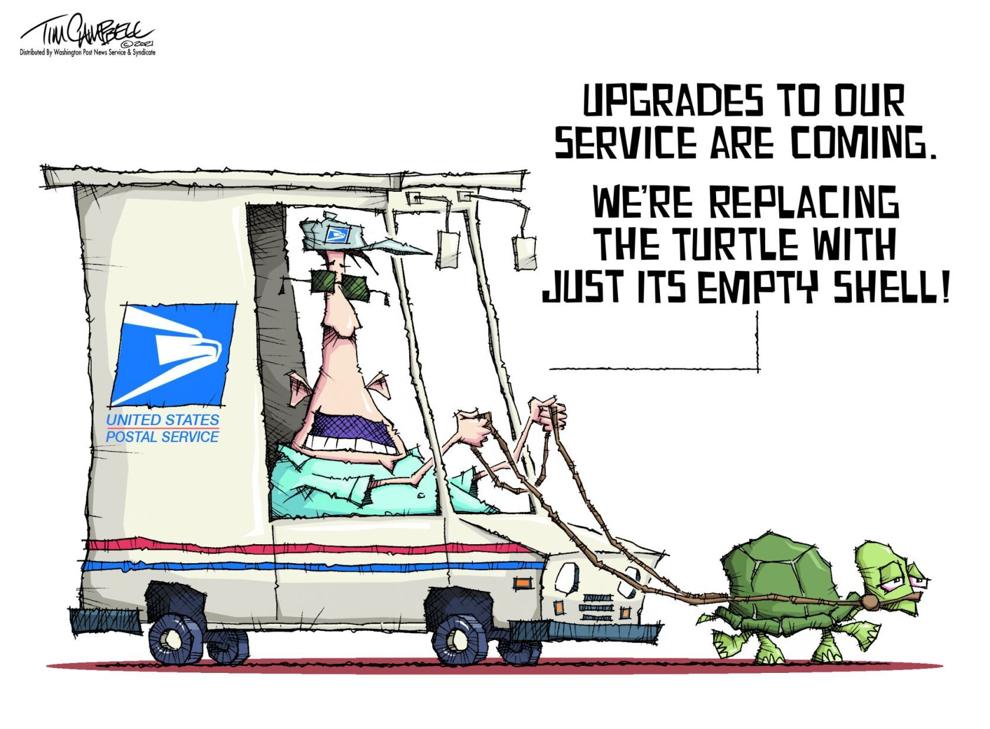 Tim Campbell cartoon