My spouse and I registered with the Napa County COVID-19 vaccination program on Jan. 13.
As a 75-plus, I received my first dose on Jan. 21 and my second dose is scheduled for Feb. 18. My spouse at 70, unfortunately, falls into the 65–74 age group and is not scheduled for a first dose yet.
I would dearly love for my wife to receive my second dose. I would wait until more vaccine became available to receive my second dose. I would be happy to sign a document absolving Napa County from blame if I contracted COVID-19 in the interim.
I have tried twice, once on the hotline and once with a county supervisor, to arrange this. I was rejected both times, once with the explanation that I had to have the second dose within 28 days. As it happens we are both retired university professors of microbiology. The second dose time schedule has been widely questioned and there are scientific reports that 48 days are acceptable.
A recent report in the New York Times advocates giving 65-plus people the first dose in that the second dose will be effective after even longer delays. Napa County just announced that, because of variable vaccine supply, second doses might be delayed up to 42 days.
There are multiple reports of increasing numbers of COVID-19 variants in the population. There are suggestions that some are more contagious than others. Basically, the variants are out-running the vaccines. It may be time to take a deep breath and initiate a change in policy.
The effort to complete two doses for current participants should be abandoned. It should be replaced by trying to give a single dose to as many as the 65-74 group as possible, and then complete second doses as the vaccine supply improves.
I may have missed it, but information regarding the actual number of vaccine doses received weekly in Napa County seems to be a secret.
What criteria are used to determine the standby list for vaccine overages? According to one supervisor, you have to be within 10 minutes of a vaccination center. That excludes virtually everyone in American Canyon - unless they are speeding.
When 65-74 opens up, what criteria are going to be used to issue invitations? Age 74, then 73, followed by 72, etc., or date of registration, or is it going to be a lottery? How is the county going to reconcile its priority list with that of the fledgling 'My Turn' state register?
A single dose of the Moderna vaccine confers 53% protection (about the same as the flu vaccine), a lot better than nothing at all. I would be more than happy to take that bet if my spouse received my second dose.
CHECK OUT THE WEEK IN CARTOONS
The week in cartoons
Clay Bennett cartoon
Clay Bennett cartoon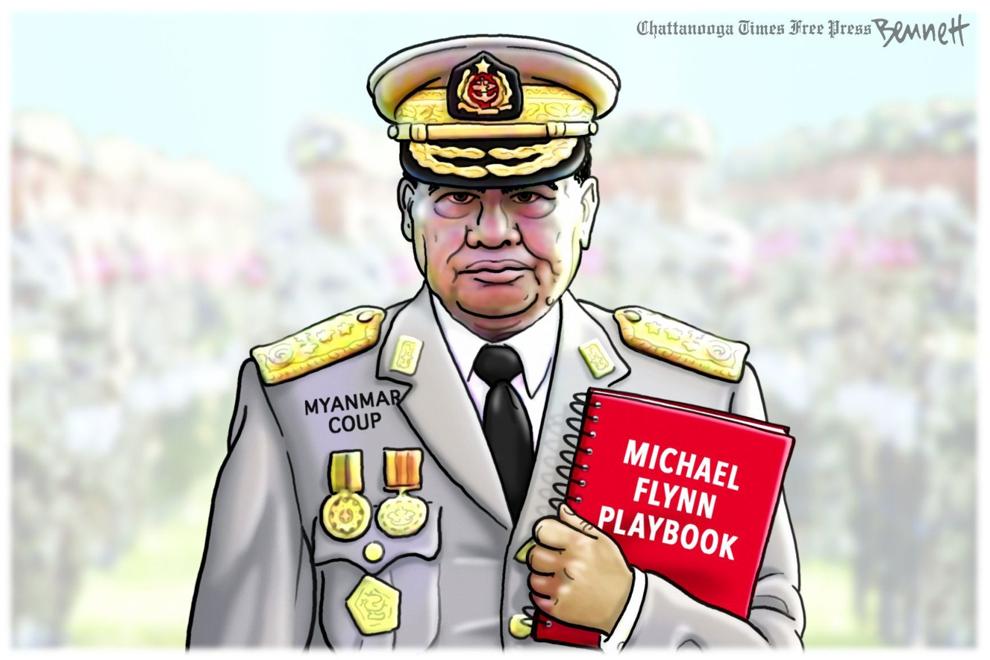 Clay Bennett cartoon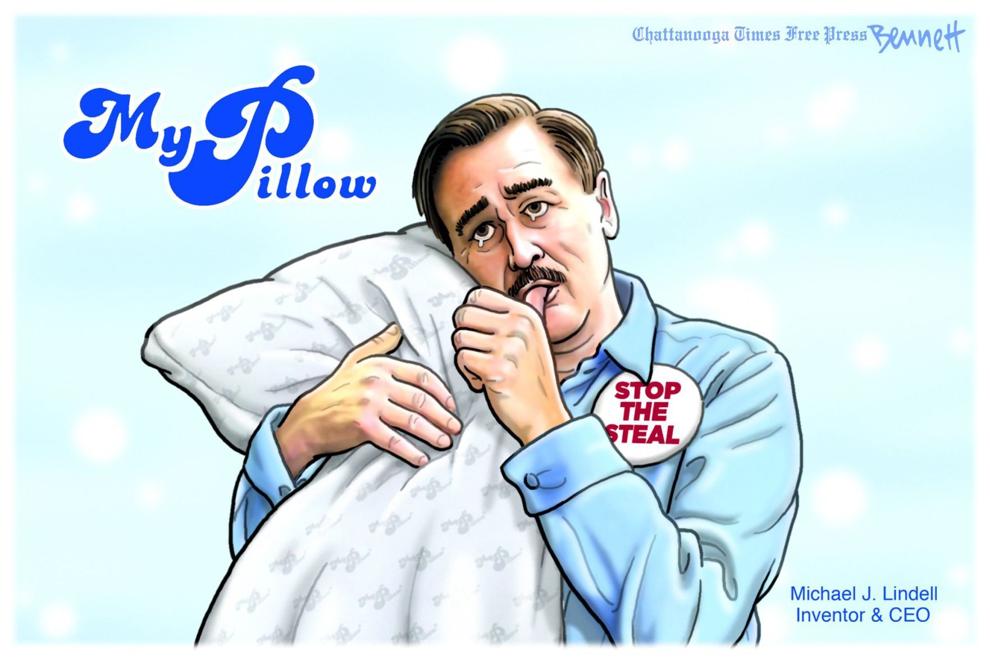 Clay Bennett cartoon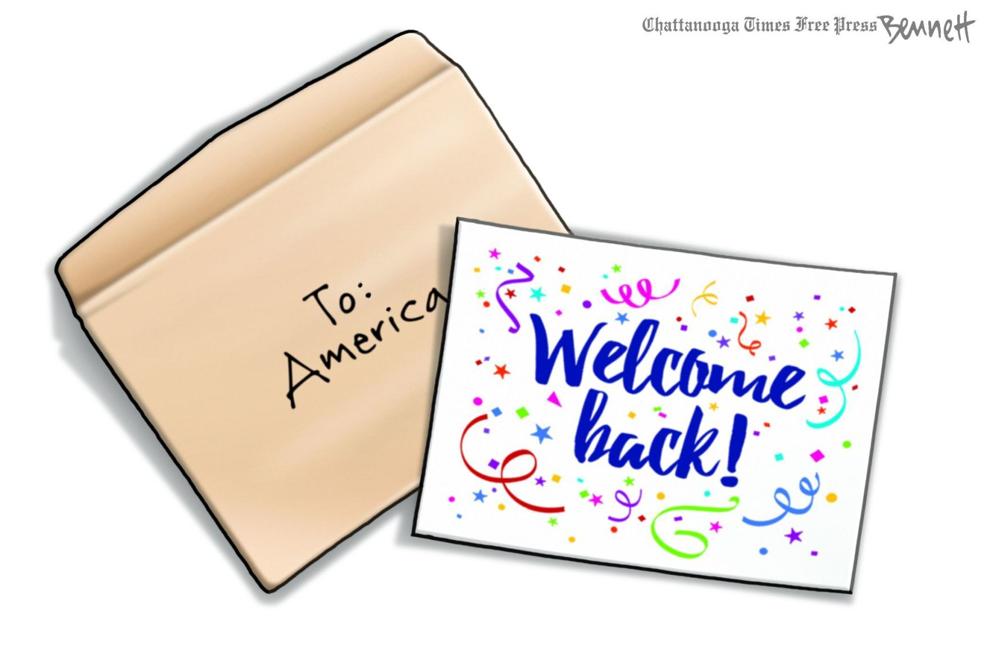 Jeff Danziger cartoon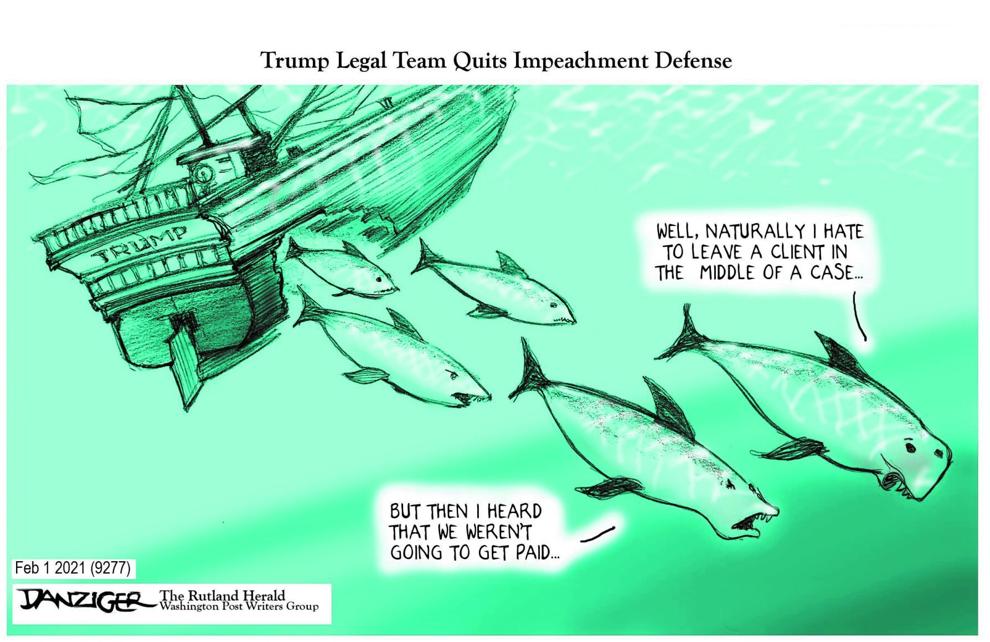 Jeff Danziger cartoon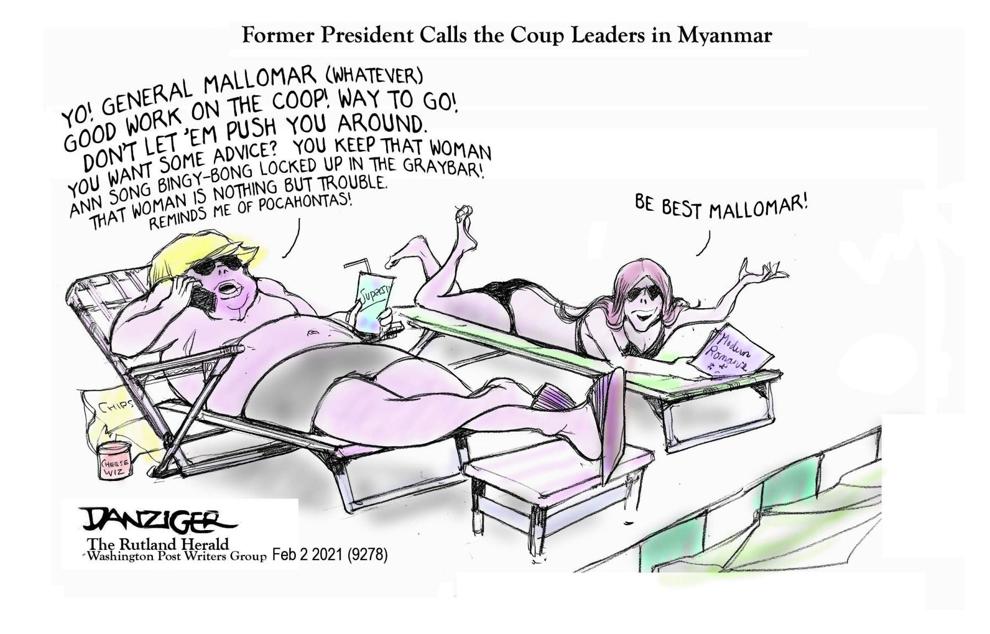 Jeff Danziger cartoon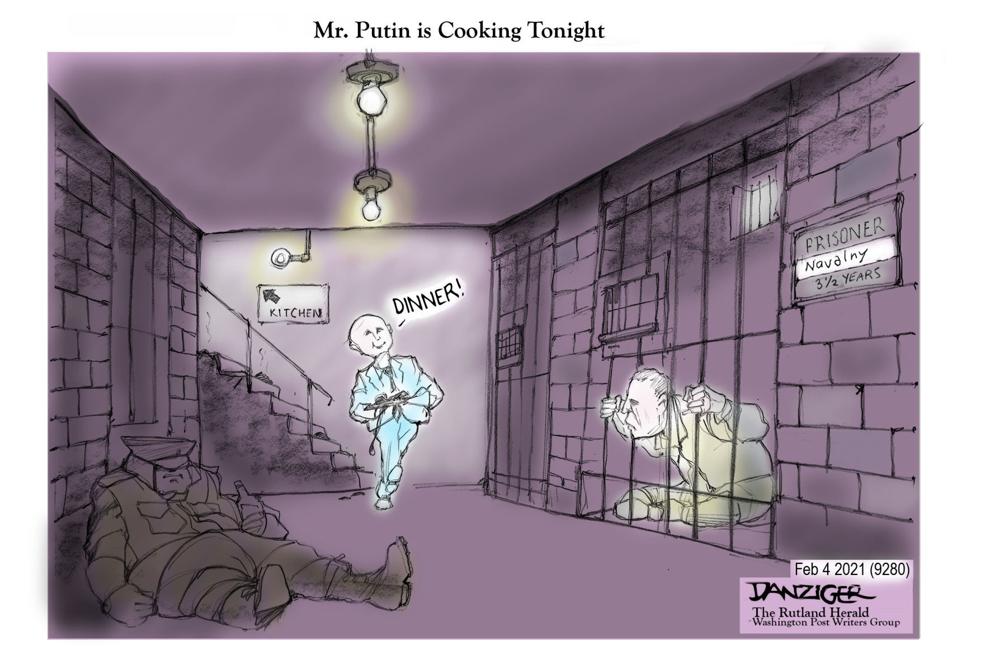 Jeff Danziger cartoon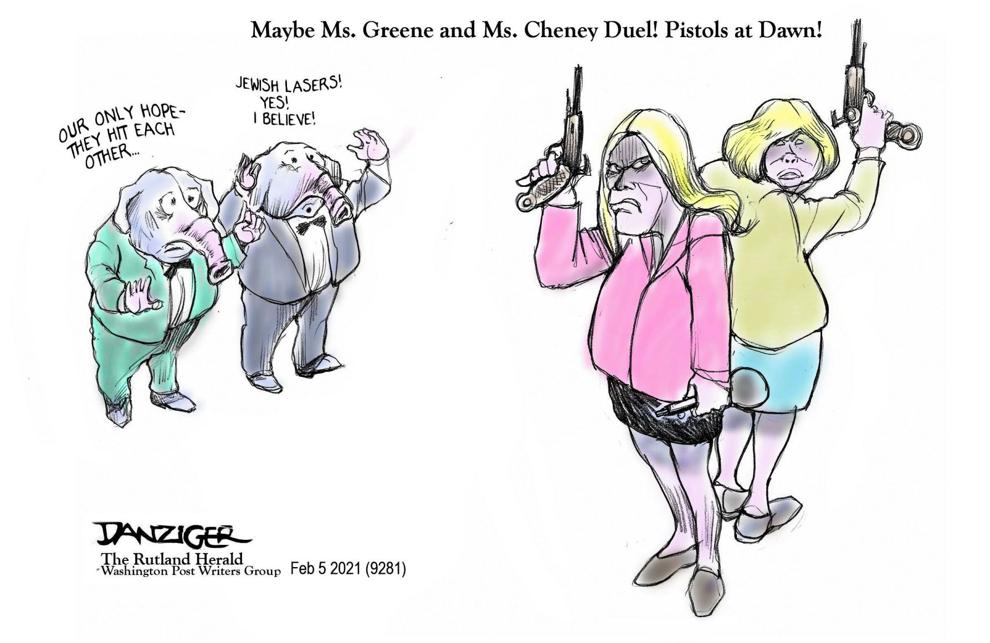 Jack Ohman, editorial cartoon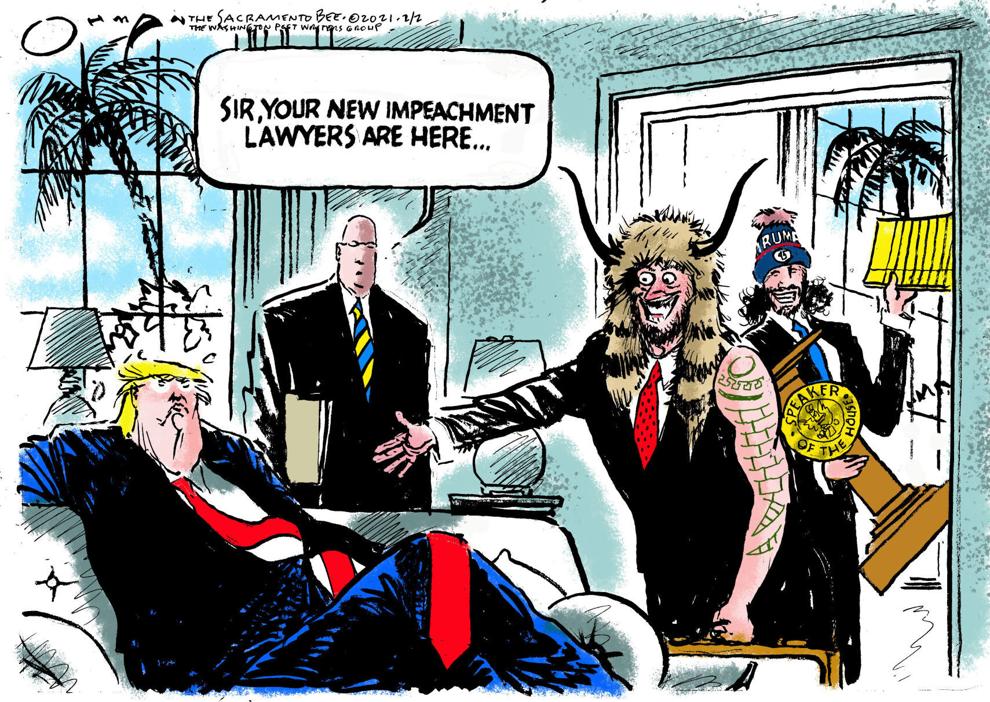 Jack Ohman, editorial cartoon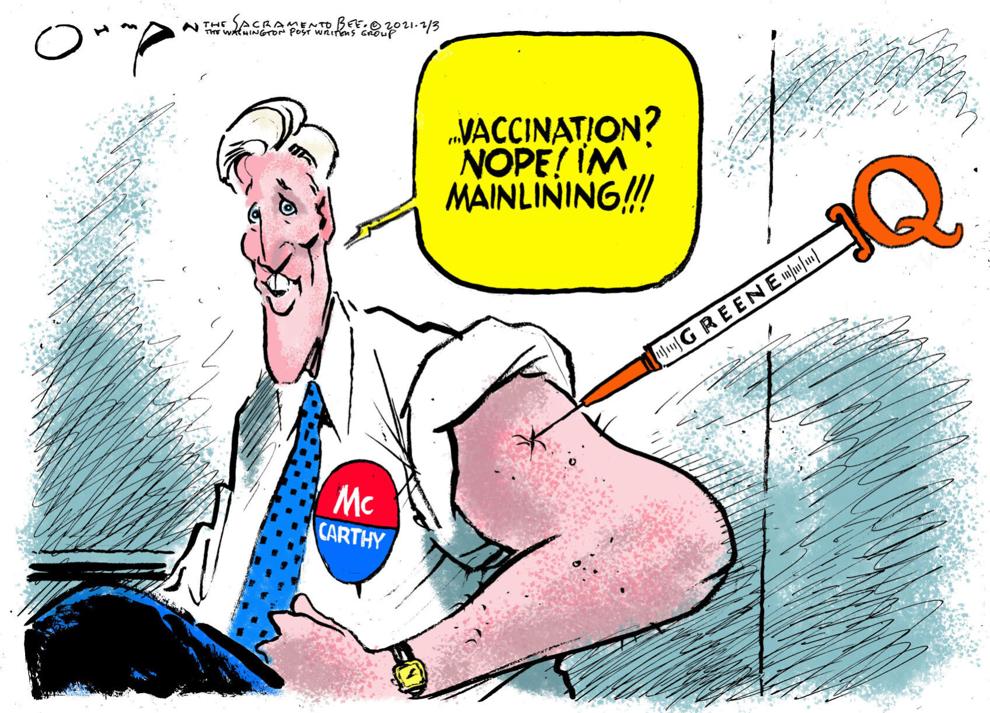 Jack Ohman editorial cartoon
Jack Ohman, editorial cartoon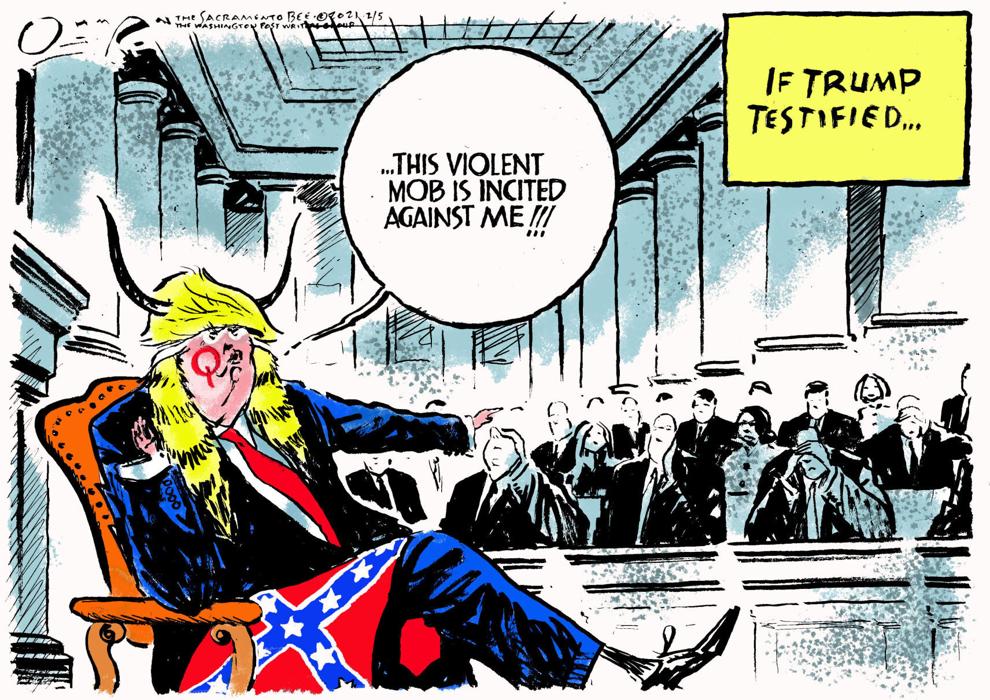 Jack Ohman, editorial cartoon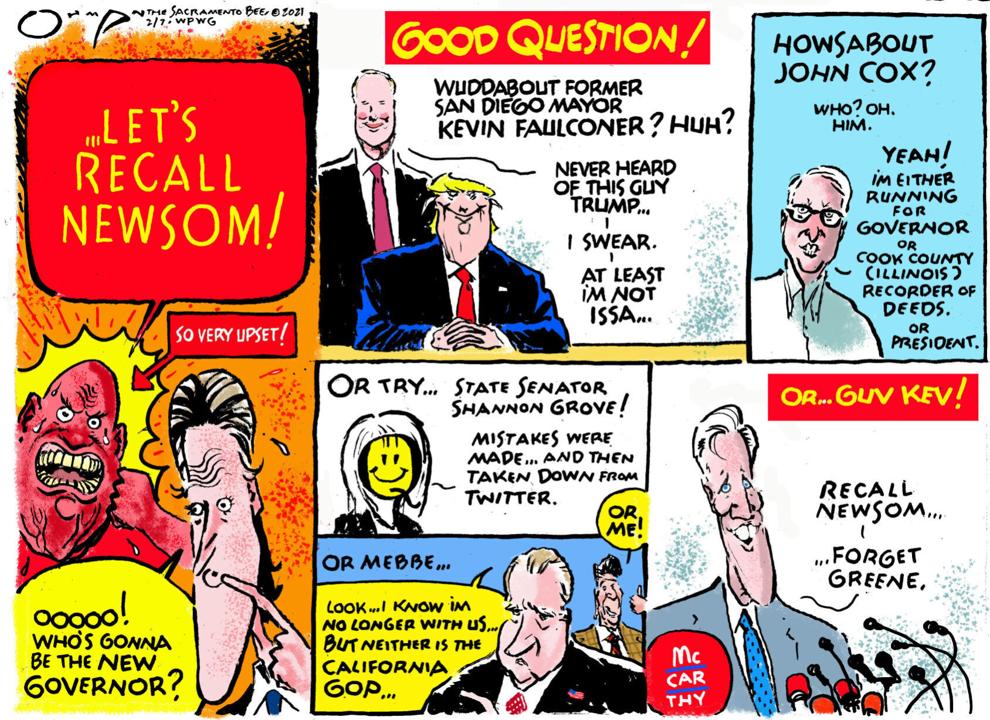 Lisa Benson cartoon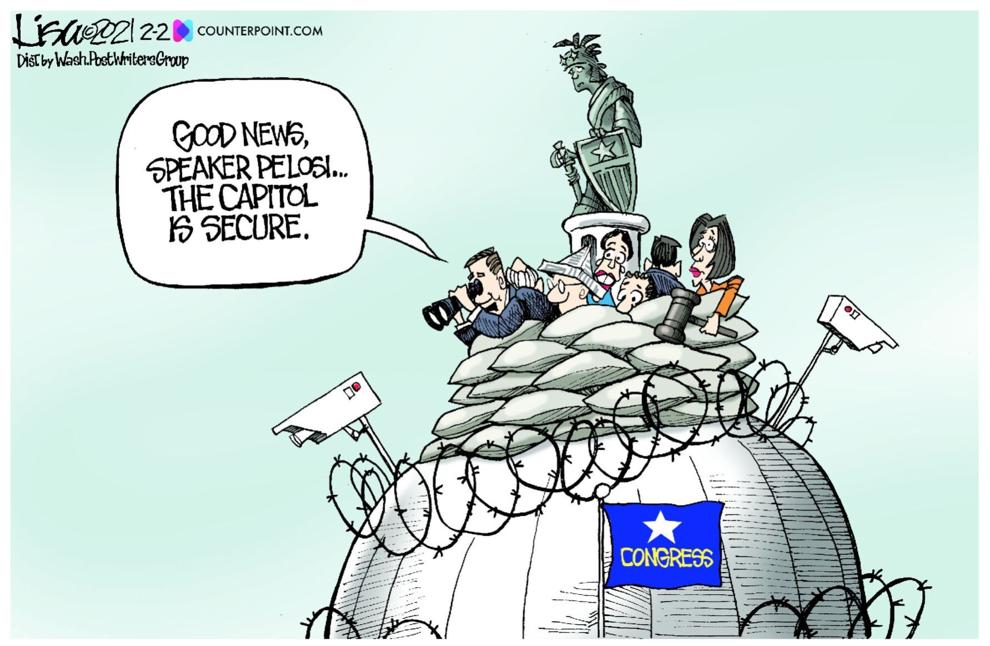 Lisa Benson cartoon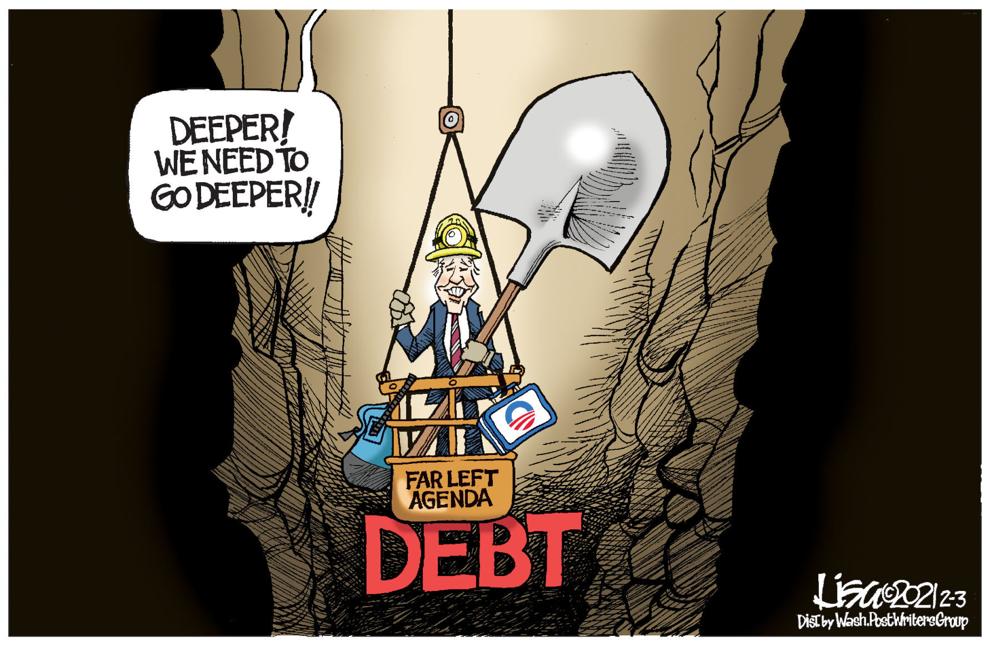 Lisa Benson cartoon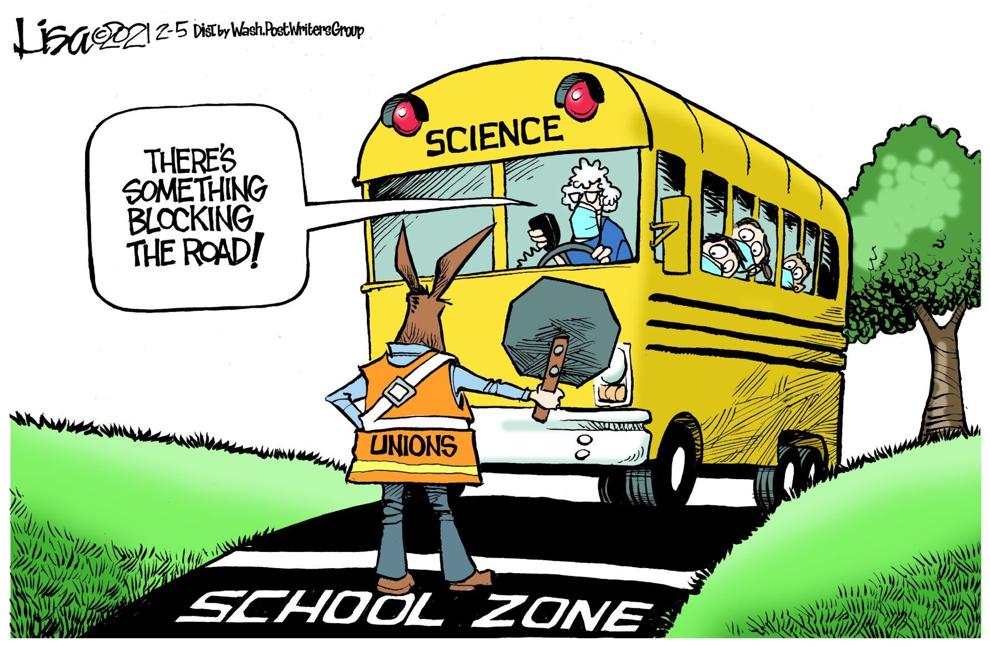 Mike Lester cartoon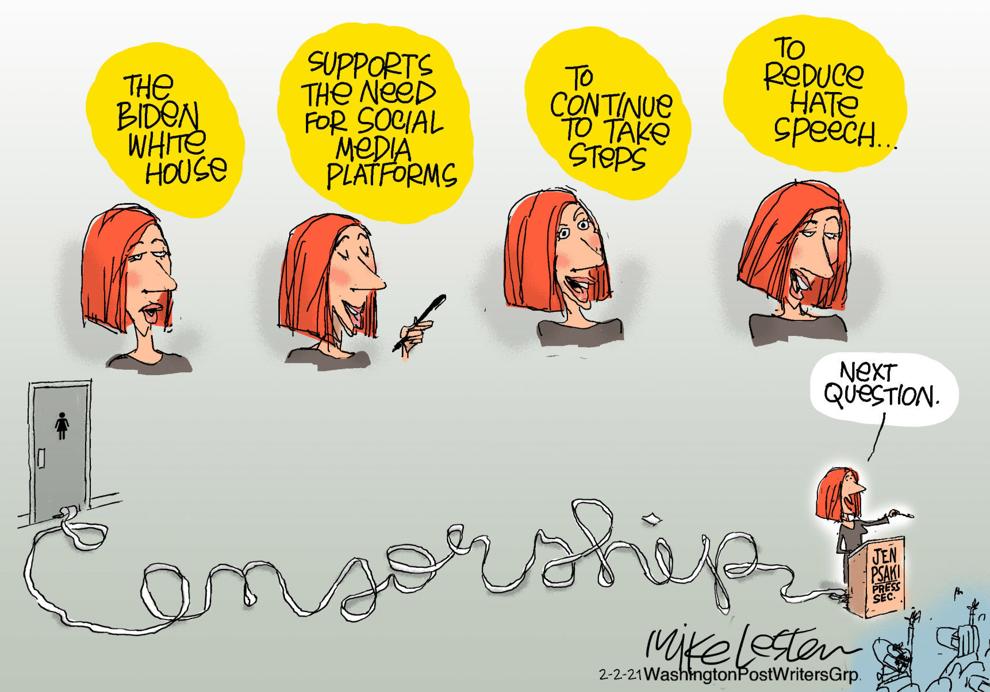 Mike Lester cartoon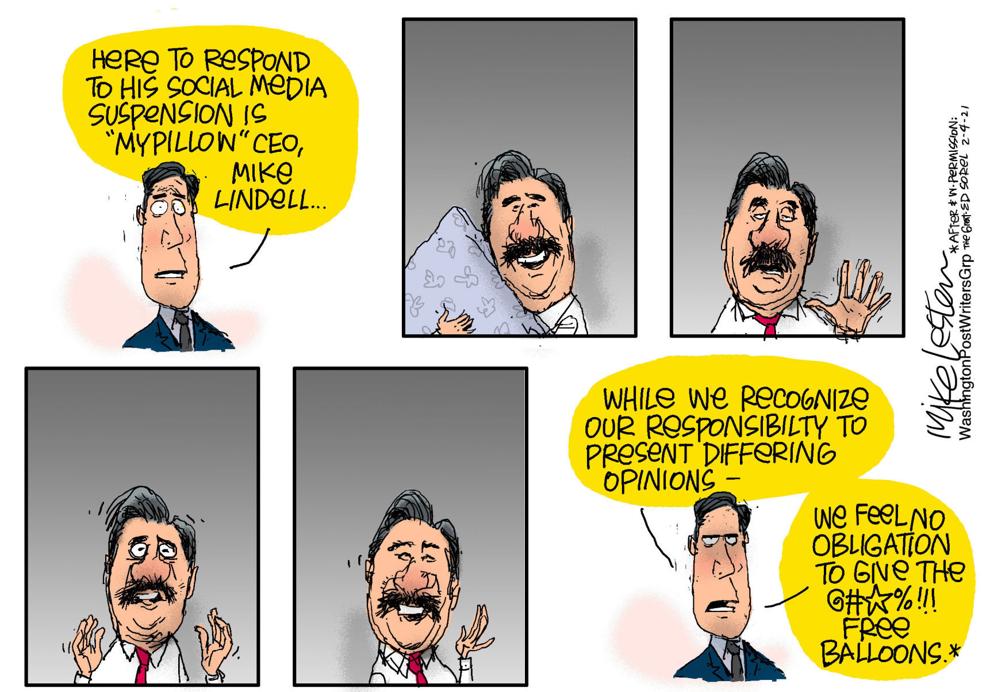 Signe Wilkinson cartoon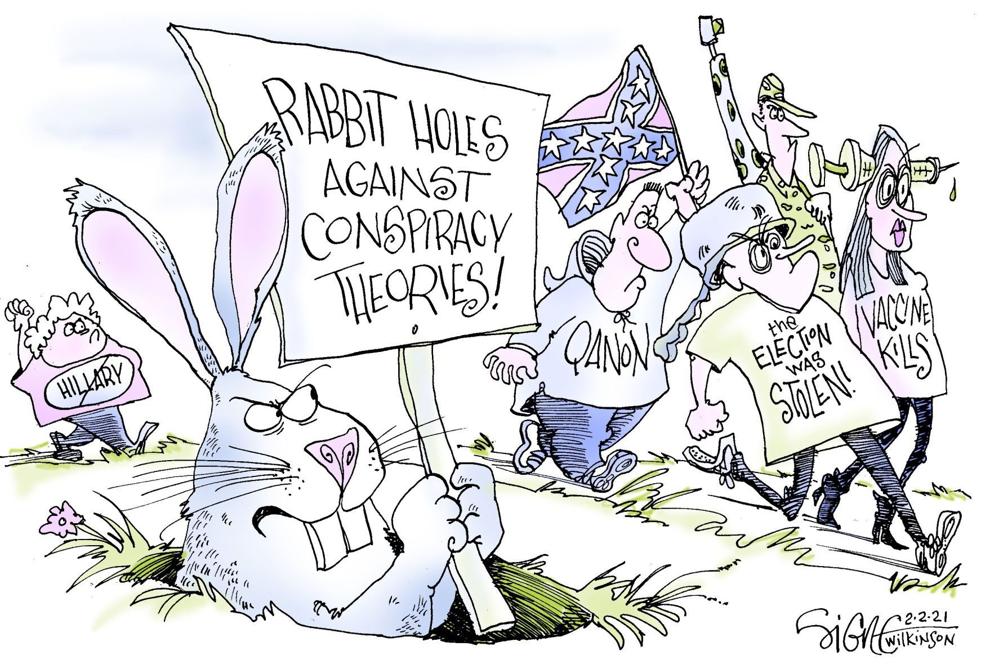 Signe Wilkinson cartoon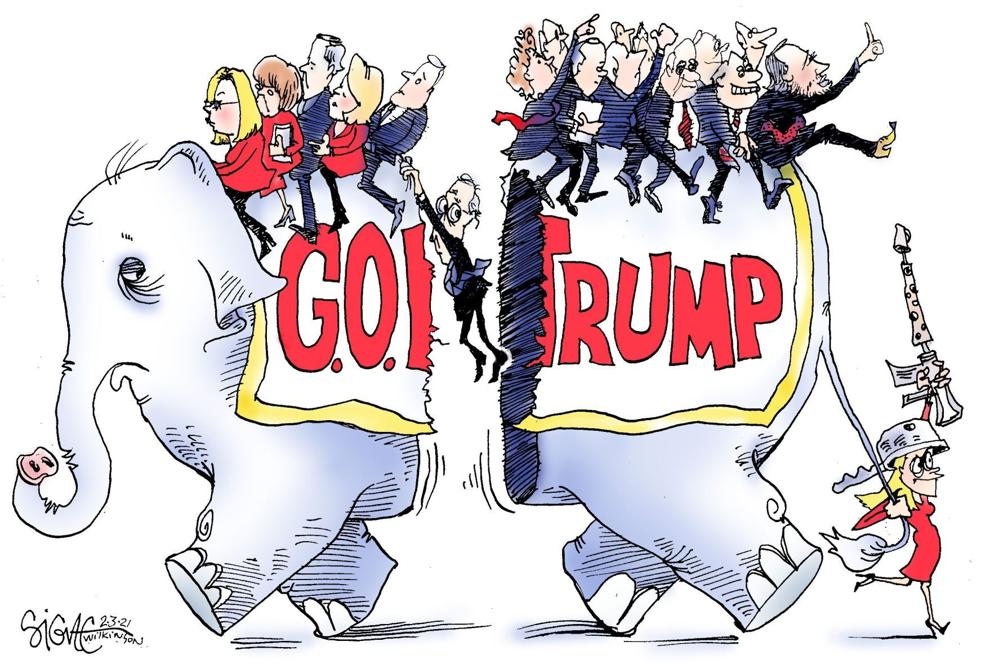 Signe Wilkinson cartoon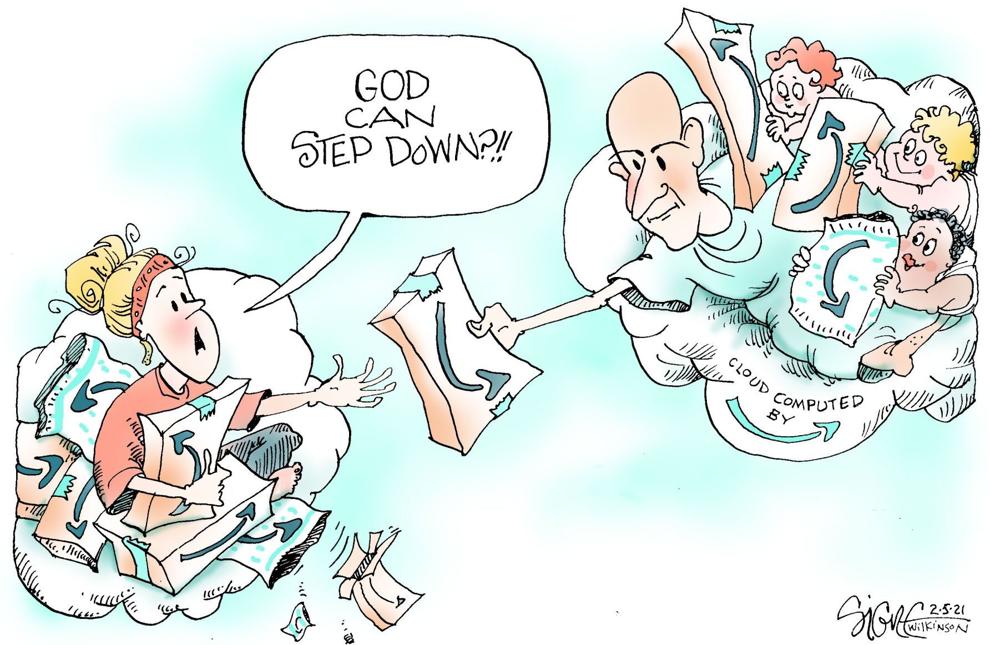 Tim Campbell Editorial Cartoons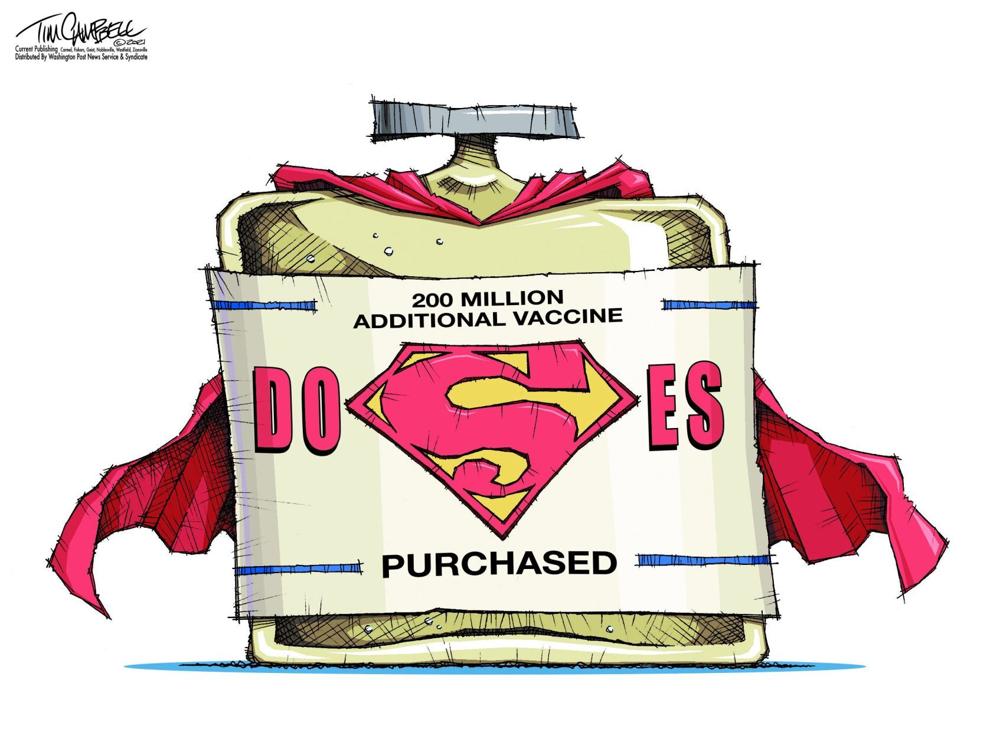 Tim Campbell Editorial Cartoons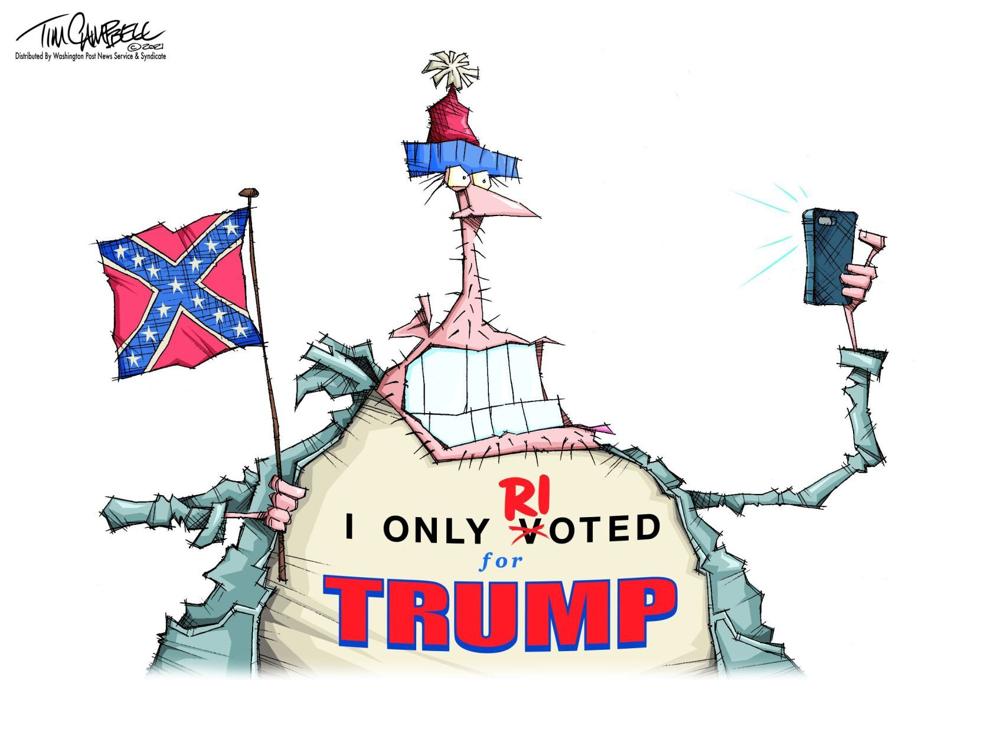 Tim Campbell Editorial Cartoons