"The troubled dynamic between Ellsworth and the other councilmembers arose when Vice Mayor Paul Dohring said, 'It's difficult to be in the role of mayor and in the role of activist in the community.'" (Napa Valley Register, Feb. 14, 2021)
Vice Mayor Dohring is dead wrong on this. The people who elected Mayor Geoff Ellsworth knew what they were doing. They voted for him precisely because he is an activist. The voters supported his positions on social justice, water equity, fossil fuel reduction, economic diversity, and more. They recognized that Ellsowrth is looking out for the good of all the people who live and work here and looking for creative solutions to the city's challenges that won't turn us into Yountville on steroids.
Not only that, Ellsworth got more votes than either of the new councilmembers, Eric Hall and Lester Hardy. And Ellsworth won a contested election. Councilmembers Anna Chouteau and Dohring ran unopposed. They won their seats by default.
So why do the other members of the city council refuse to support the mayor and work with him, instead of against him?
Chouteau expressed concern that the mayor isn't on "our team." What "team" is that?
Chouteau just announced her candidacy for Napa County Supervisor. Is she using her position on the council to build "Team Chouteau?" Is she putting her political ambitions and quest for financial support ahead of what's good for the citizens of St. Helena?
Chouteau's husband, Matt Mumford, is a VP for Hall Wines, which is owned by Craig and Kathryn Hall. These are the same Halls that are suing the city of St. Helena over access to our water to feed their luxury resort development south of town. These are the same Halls who, along with the Koch Brothers, were the economic fuel behind the resort proposal for the Adams Street property. And these are the same Halls behind the Walt Ranch project, the largest deforestation project and assault on the watershed in Napa County — not to mention the county's very character.
The Halls live in Texas. Nevertheless, they spent close to $40,000 during the last election to get three members elected to the Napa County Board of Supervisors.
Before he was mayor, Ellsworth made no secret of his opposition to the Hall's designs on Napa County. Is this why Chouteau refuses to support the mayor's "team?" Is she concerned she'll offend "Team Hall," which might be instrumental in her bid for county supervisor?
That Councilmember Eric Hall should raise the question of "trust" in his criticism of Ellsworth is more than ironic considering the dishonesty and scare tactics Hall waged during his campaign. One of his mailers showed a graph with a plunging General Fund balance that had no basis in reality on St. Helena's actual finances. Personally, I find it very difficult to "trust" any politician who messages the community with false narratives to get elected.
One also has to wonder if Hall's comments were driven by Ellsworth's criticism and concern regarding the landfill, which is owned by Hall's wife and family. The landfill has been responsible for a number of major polluting incidents and a number of county officials and other local mayors, including Calistoga's Chris Canning have also expressed serious concern. The tiff between the mayor and his wife has been well-documented. Is this is why Hall is jumping at the first opportunity to discredit the mayor rather than looking out for the good of the community?
St. Helena faces myriad challenges in the years ahead. The recent pandemic has shown how dangerous it is to have a local economy that is dependent primarily on tourism. Climate change will bring us more days of extreme heat, wind events, and wildfires. We need economic diversity to build resilience to the economic challenges these will continue to pose, not to mention the suffering of the most vulnerable among us. And we need to measure and protect our water supply and make sure its distribution is equitable.
We can't achieve any of this if Hall, Chouteau, Hardy, and Dohring continue to obstruct the mayor's efforts to find sustainable solutions to these challenges.
It is precisely because of his "activism" that I know what the mayor's agenda is. The other members of the council? I'm not so sure.
CHECK OUT THE WEEK IN CARTOONS
Tim Campbell cartoon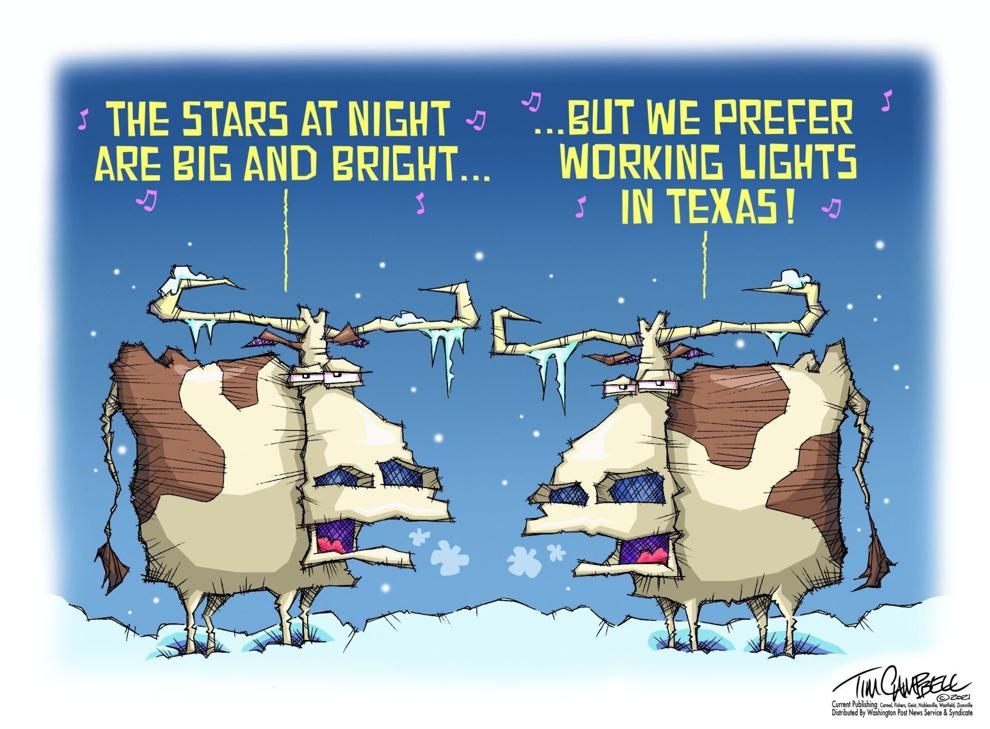 Clay Bennett cartoon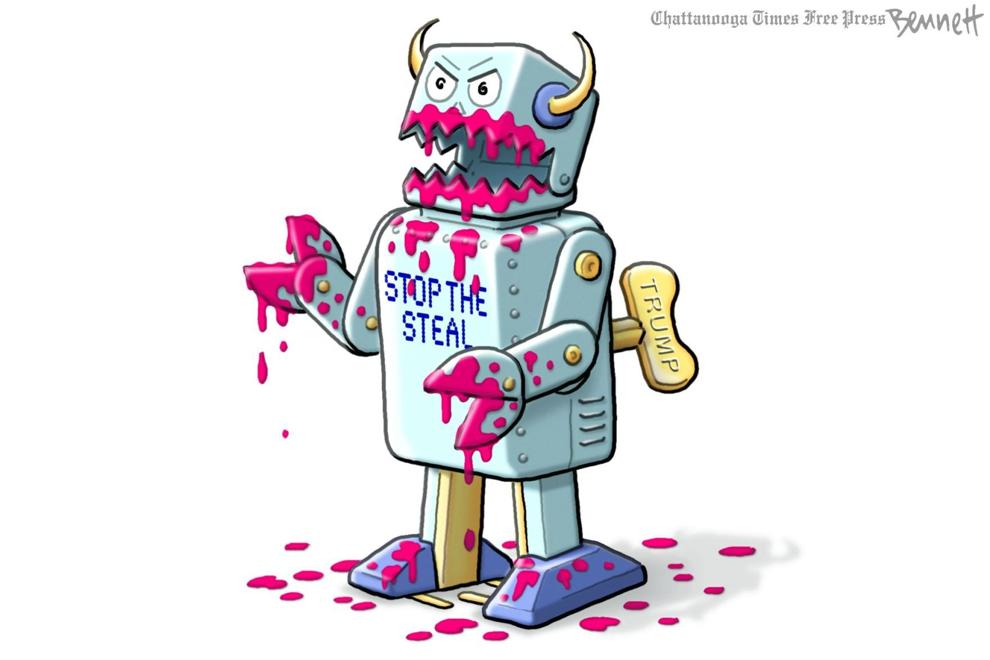 Clay Bennett cartoon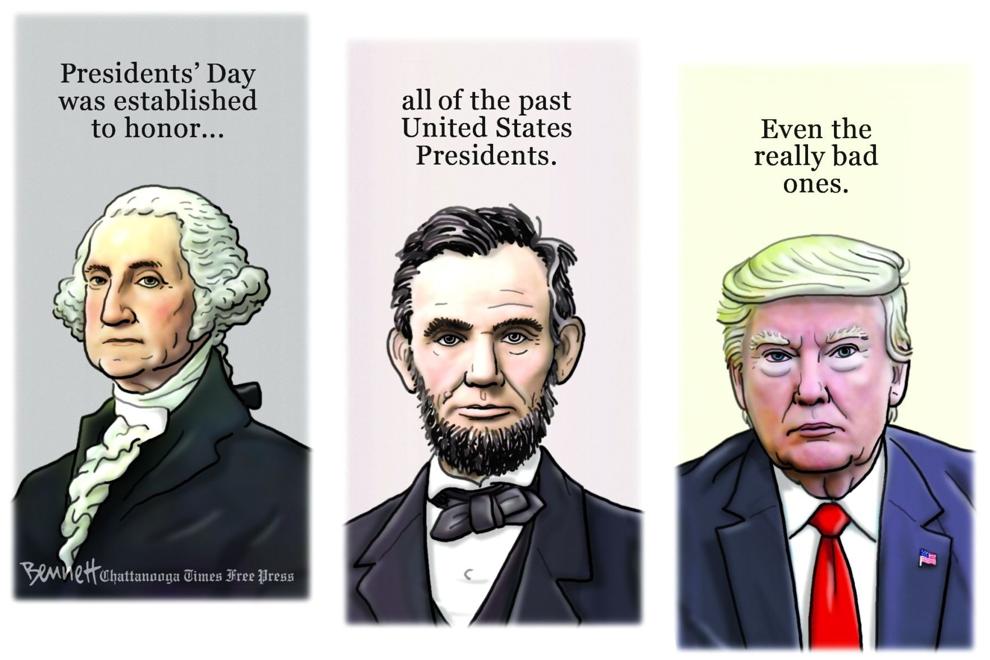 Clay Bennett cartoon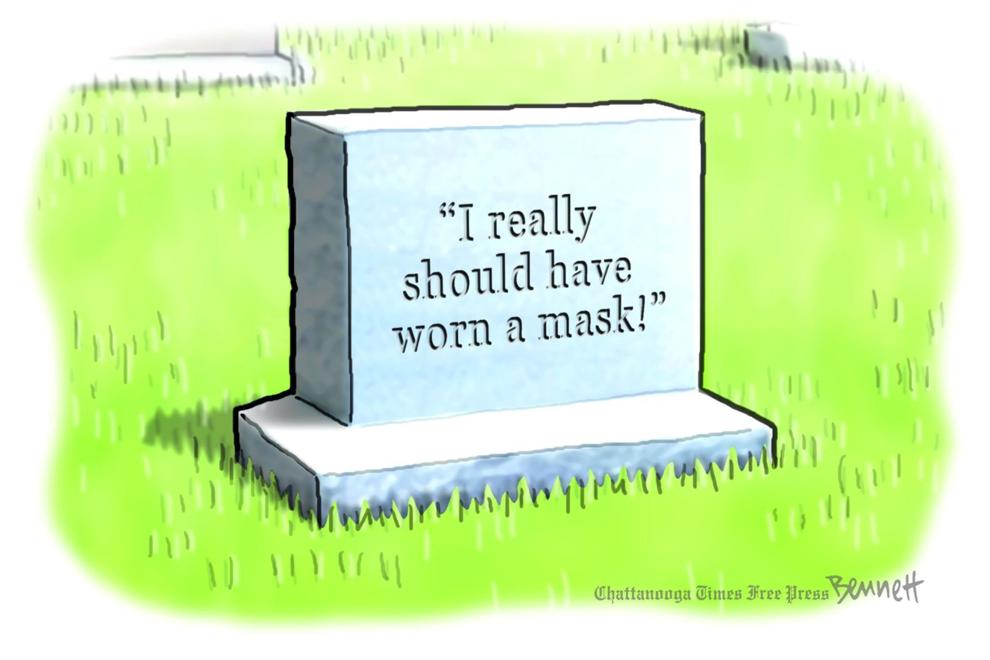 Clay Bennett cartoon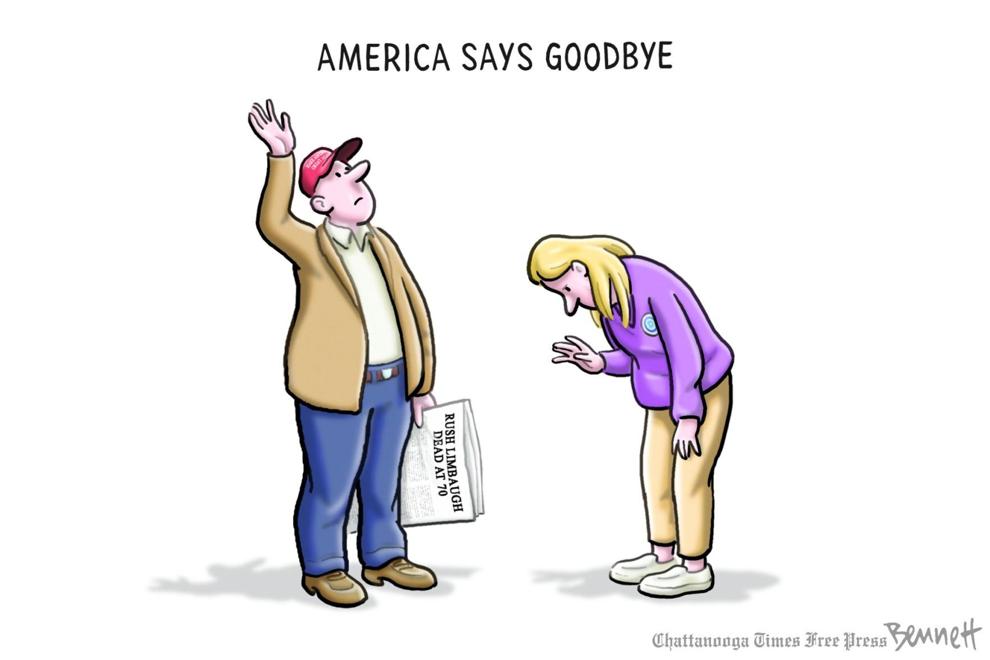 Jeff Danziger cartoon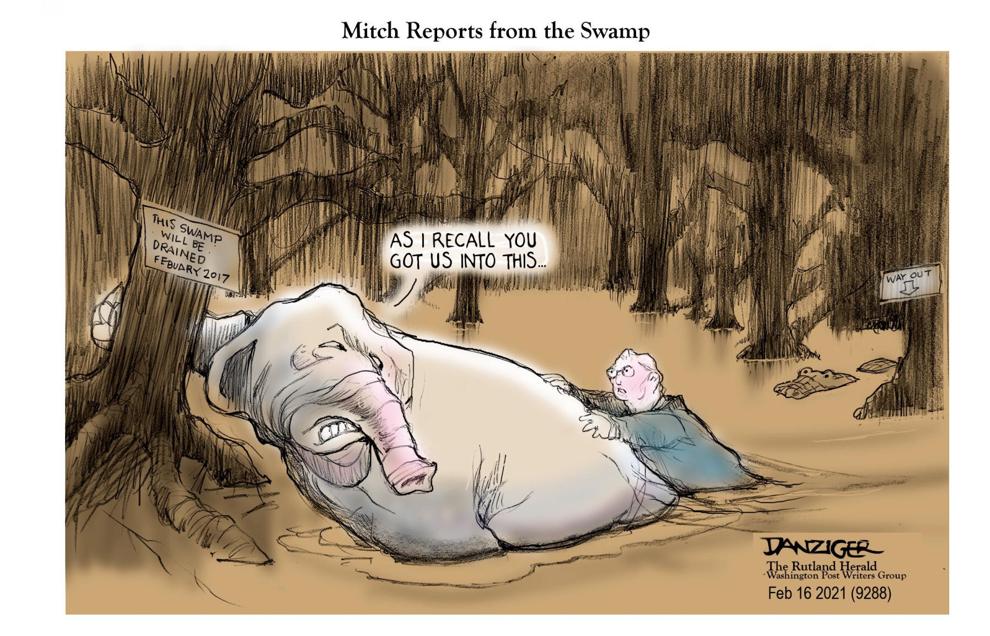 Jeff Danziger cartoon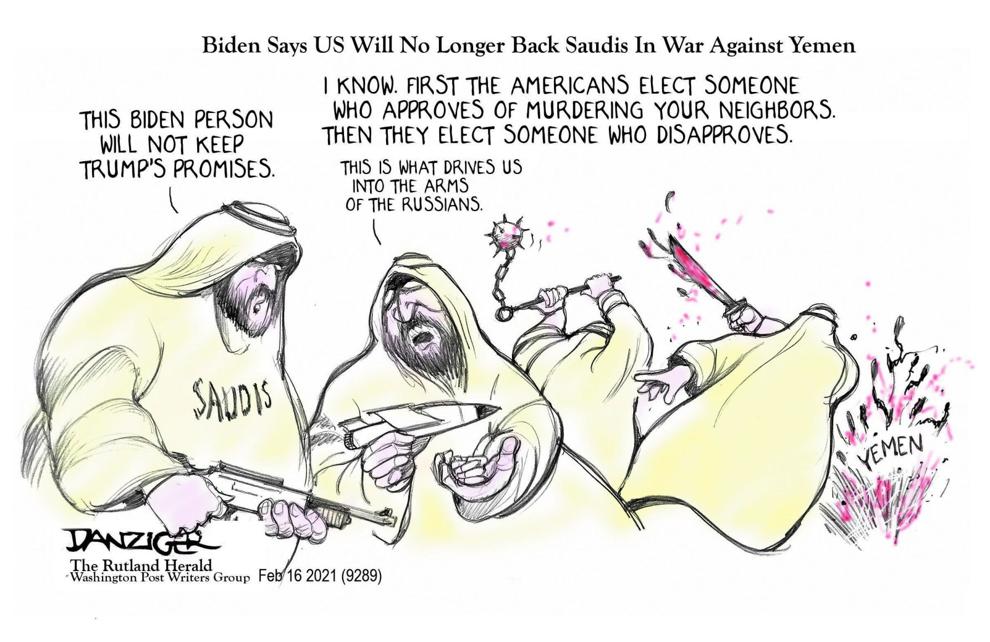 Jeff Danziger cartoon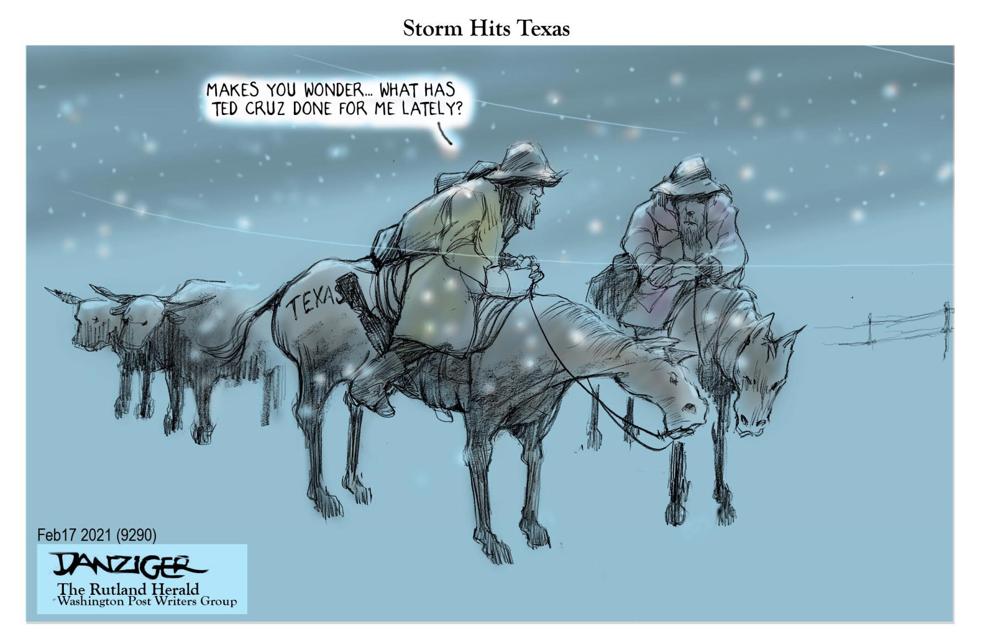 Jeff Danziger cartoon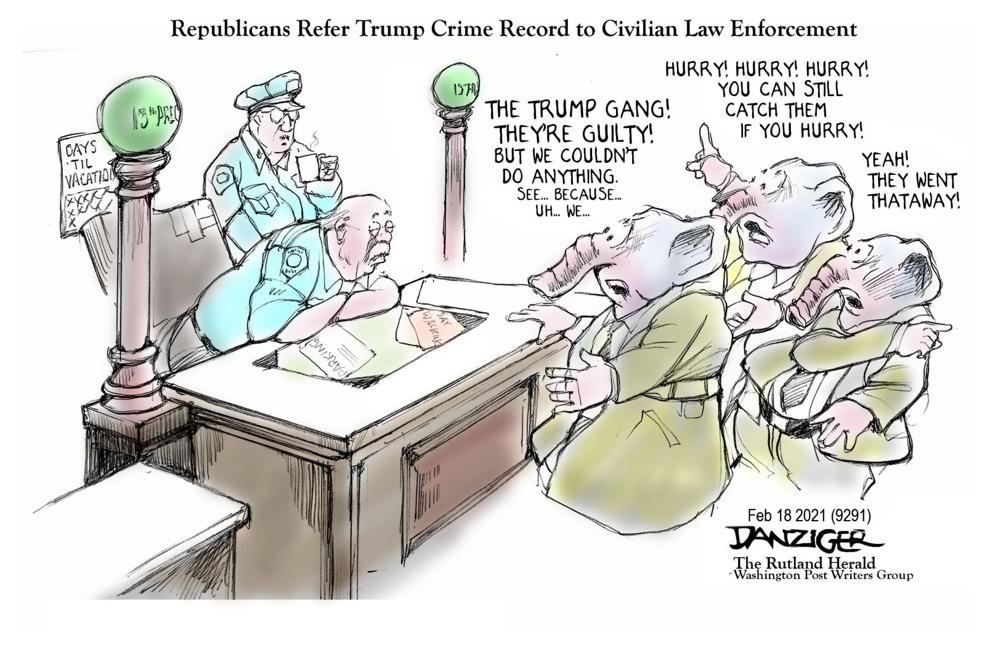 Jeff Danziger cartoon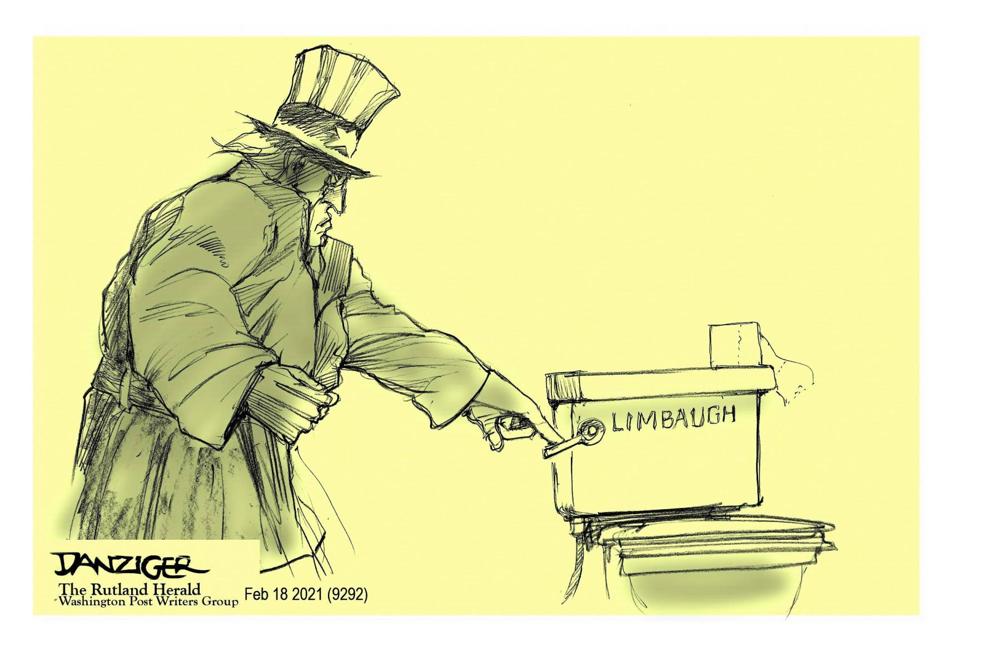 Jeff Danziger cartoon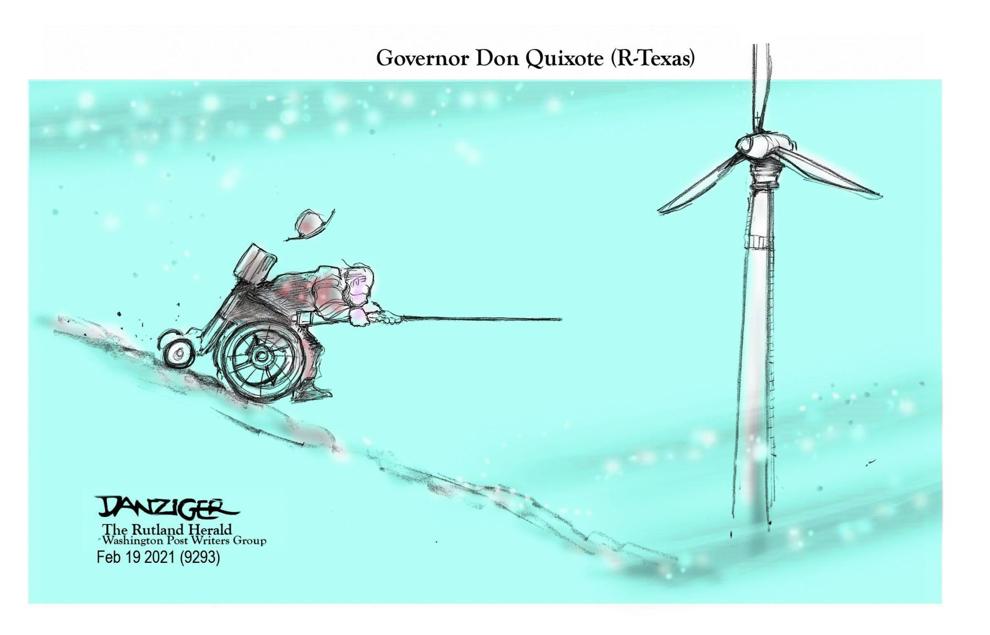 Jeff Danziger cartoon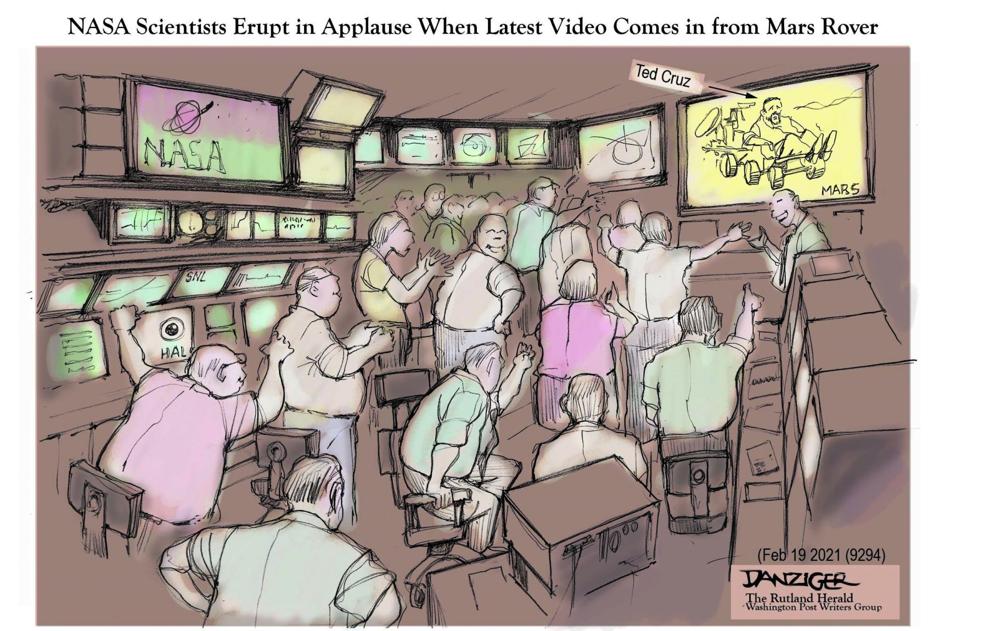 Lisa Benson cartoon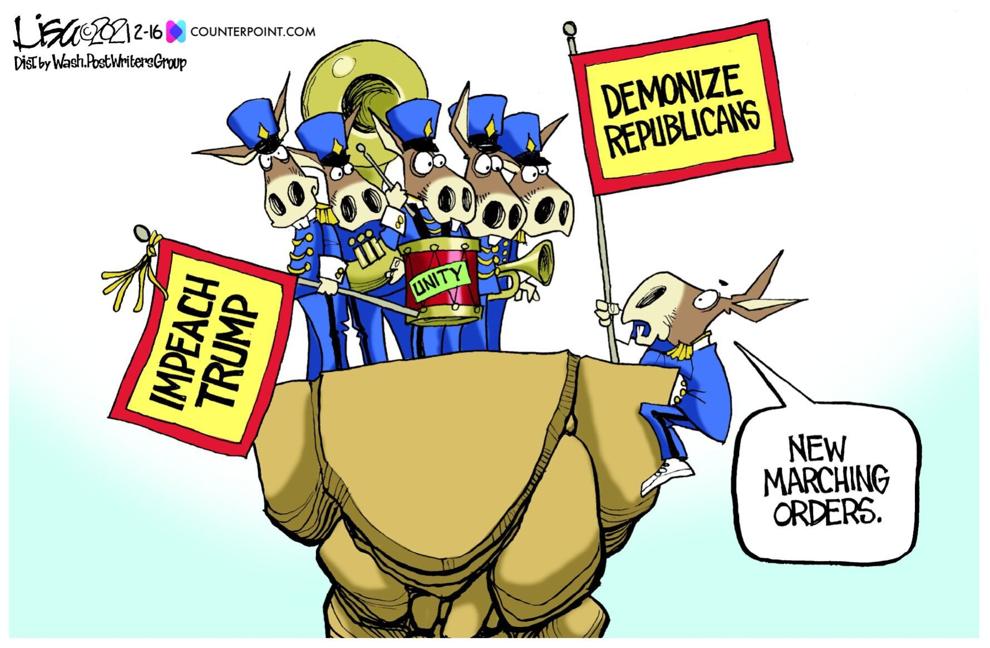 Lisa Benson cartoon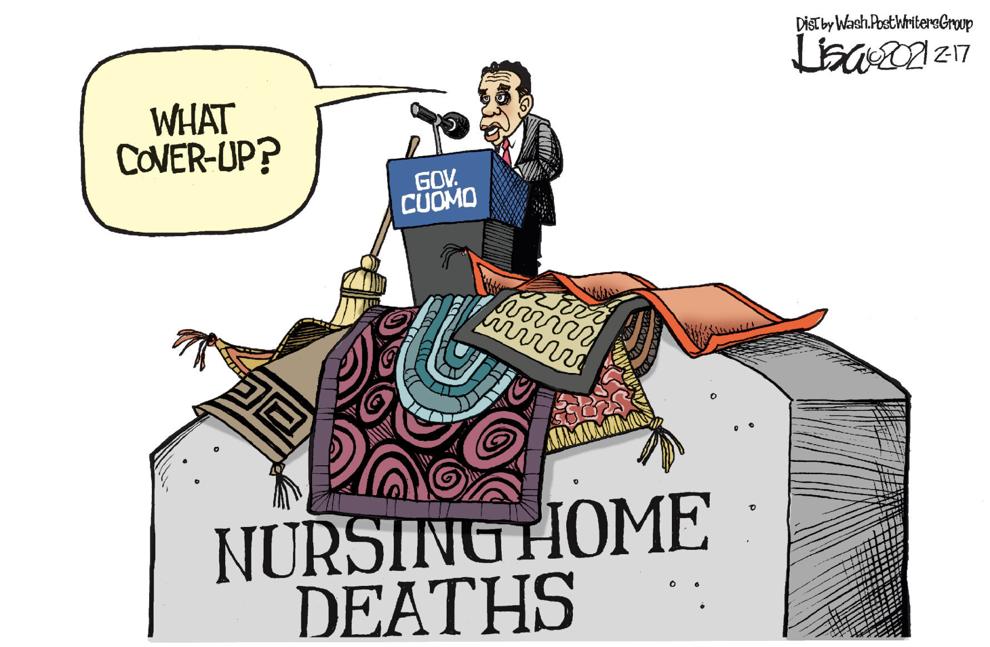 Lisa Benson cartoon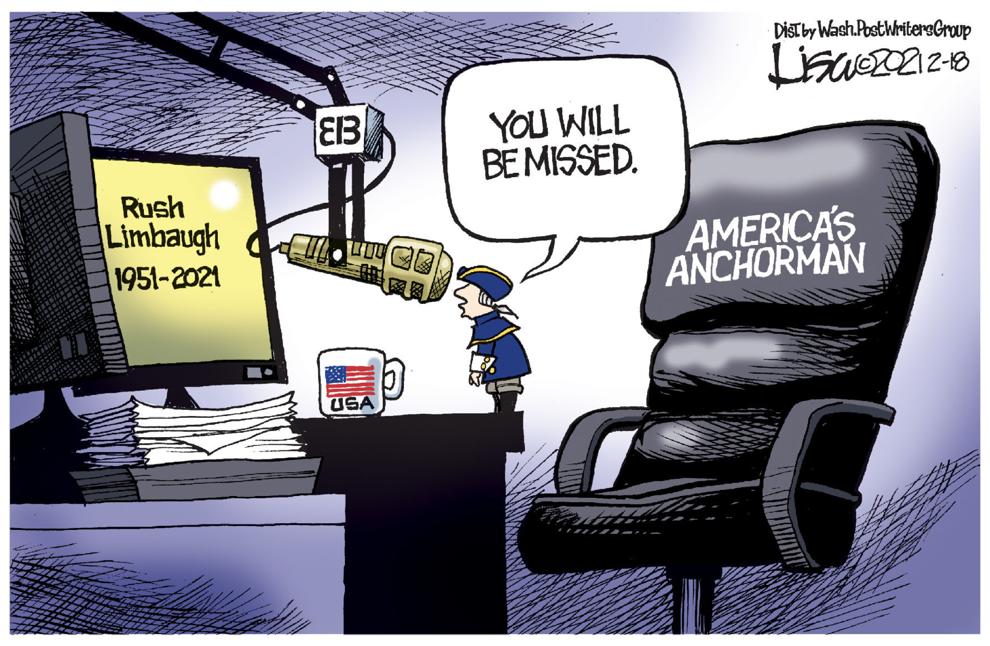 Mike Lester cartoon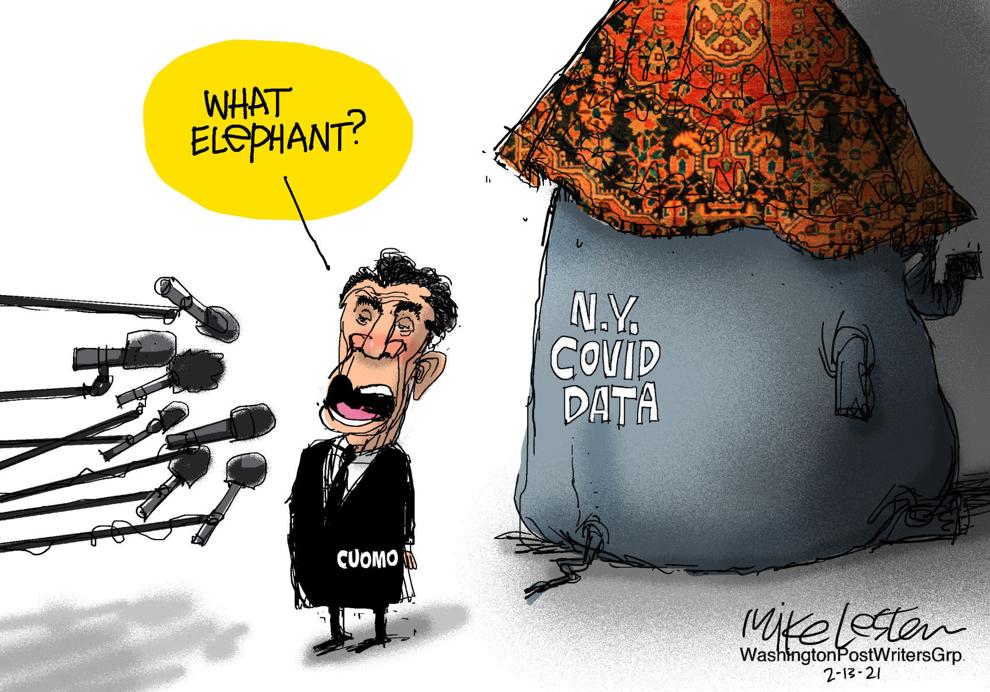 Mike Lester cartoon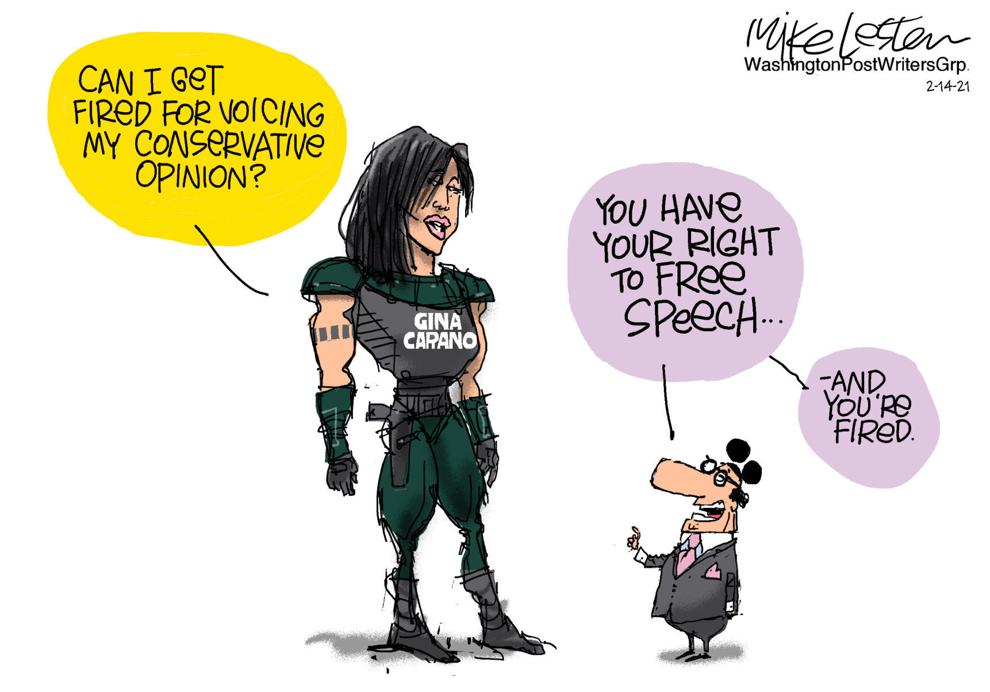 Mike Lester cartoon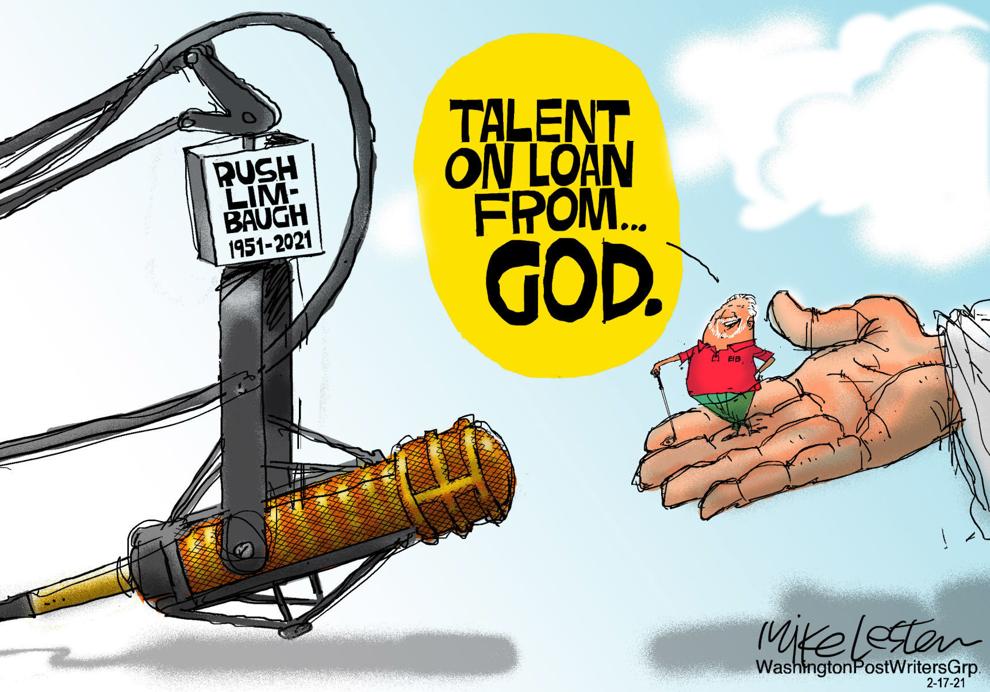 Mike Lester cartoon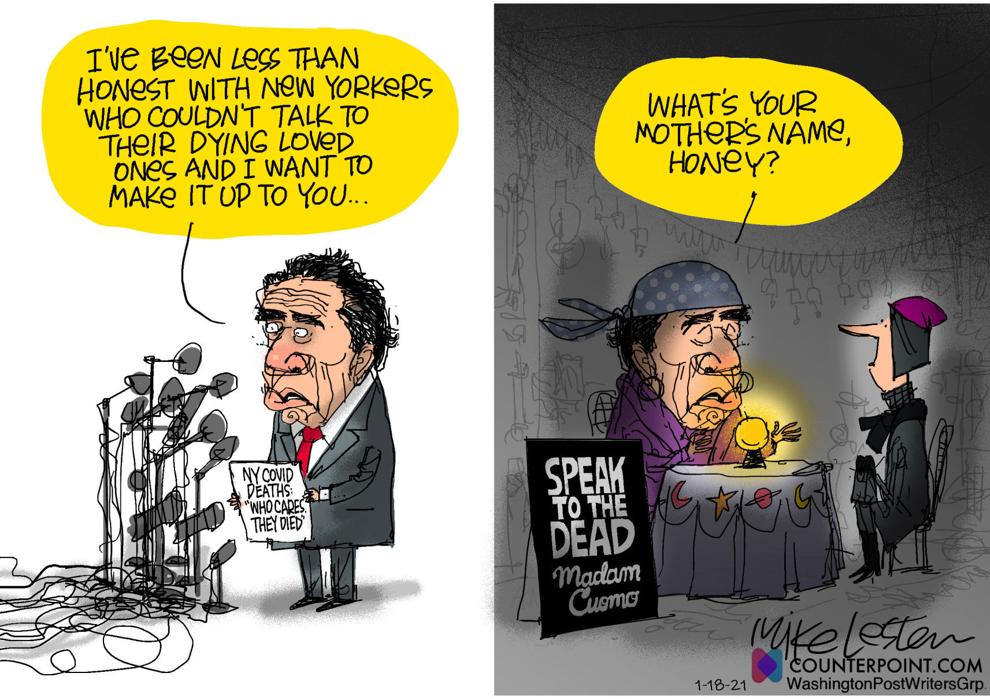 Signe Wilkinson cartoon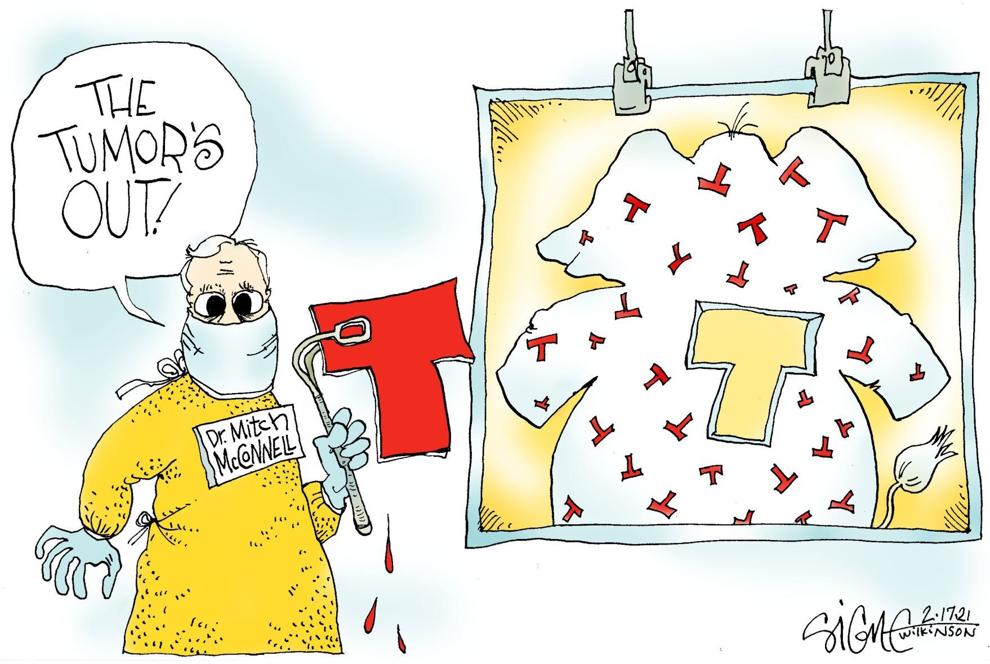 Signe Wilkinson cartoon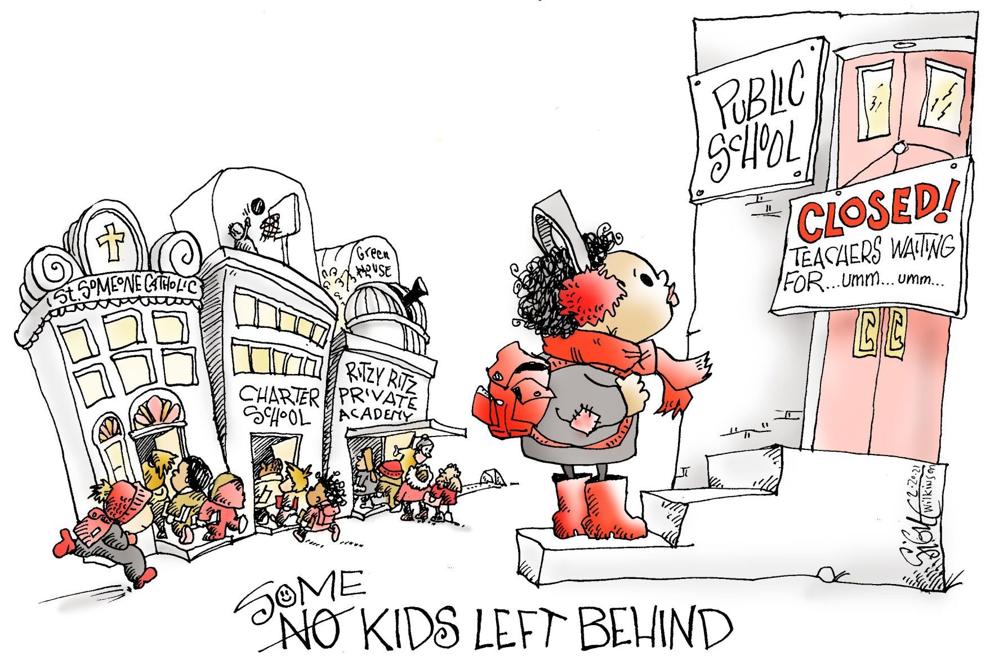 Tim Campbell cartoon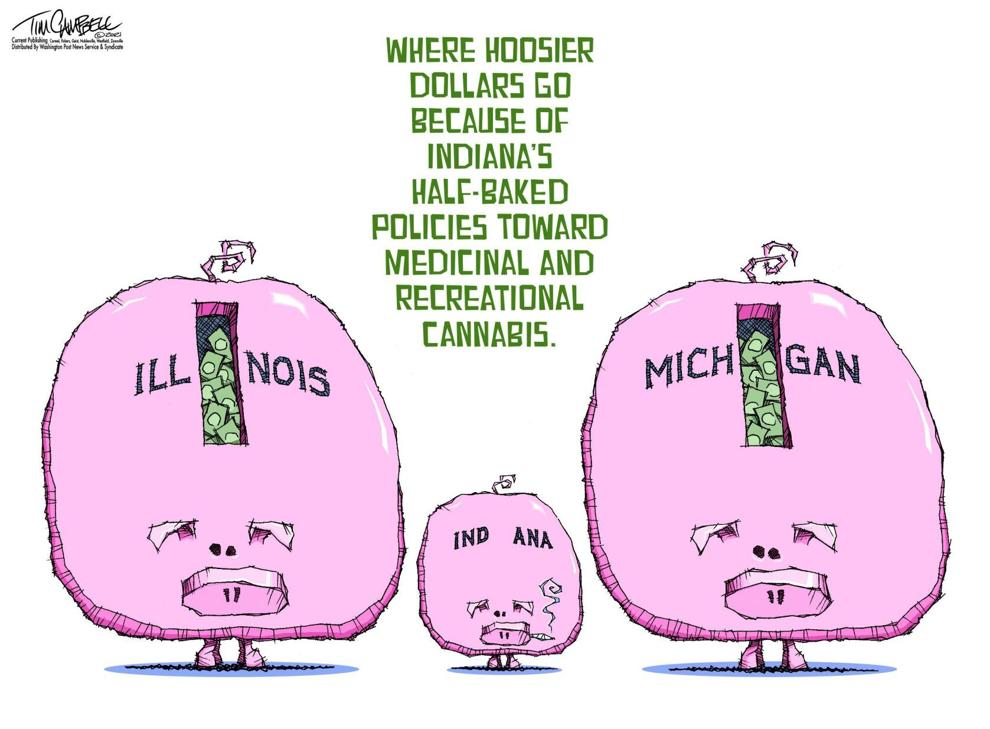 Tim Campbell cartoon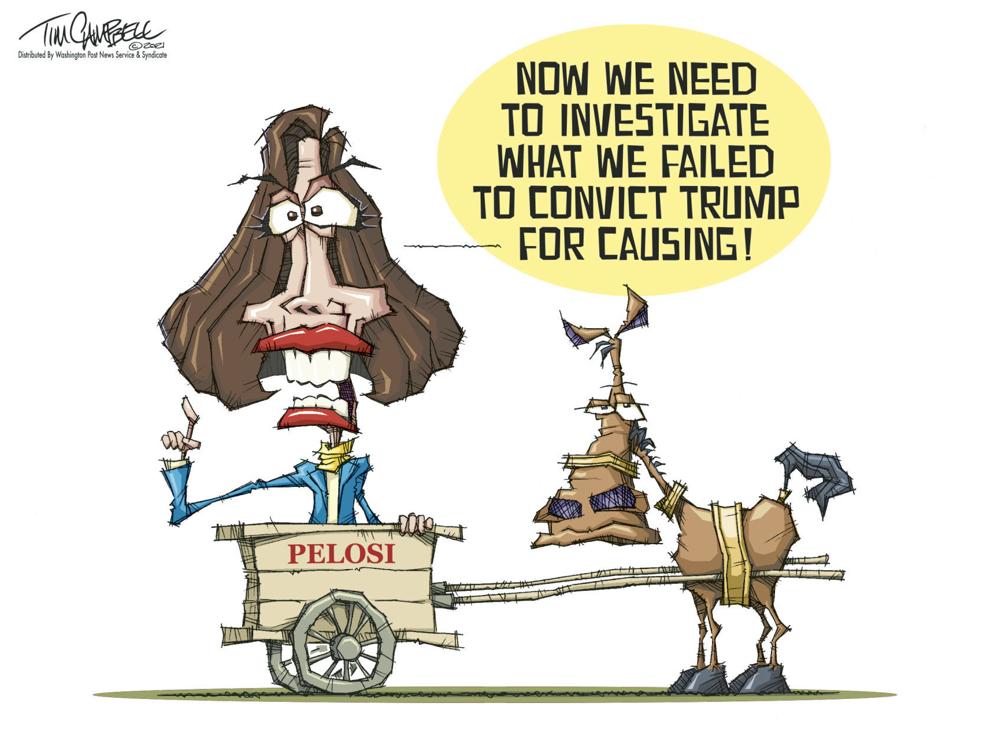 Tim Campbell cartoon