There seems to be some confusion as to the purpose of the newly erected 60-foot, ugly, faux-tree monopole on the corner of Soda Canyon and Silverado Trail, across from the iconic Soda Canyon Store. I would like to clarify the matter.
Though Soda Canyon residents and the general public have been led to believe that this pole is part of a larger fire prevention strategy, a "monopole to assist with county-wide early wildfire detection system," it will not contain either an early-warning siren or artificial intelligence smoke detection equipment; rather, it is slated to be a wireless telecom tower.
In fact, Illumination Technologies plans to rent it to telecom companies for profit (AT&T has committed as a carrier for 4G tech). It was approved and installed with no agreement requiring Illumination Technologies to provide any fire prevention technology in return.
I have been following the progress of the Napa County Monopole Project this past year, despite the limited in-person attendance policy for Board of Supervisors meetings due to COVID-19; also, they do not have published minutes of actions taken at their meetings, making it difficult for citizens to follow along.
Because environmental review and public hearing on the Monopole Project is scheduled for June 15, you can imagine my surprise, when I drove past Soda Canyon Store recently, to see the monopole being installed, well ahead of public debate, and in clear violation of the board's stated dedication to "transparency" in the process.
As a member of a longtime Napa Valley winemaking and winefarming family, I strongly oppose the Monopole Project as being incompatible with the stated purpose of the Agricultural Preserve, which is the maintenance of agricultural and open spaces that are the "economic and aesthetic attributes and assets" of Napa County.
Twenty-three, 60-foot monopoles comprise an inarguable eye-sore in a world-renowned natural vista that draws tourists, not because they want blisteringly fast upload and download speeds, but because they want respite from sprawling urban techno-blight.
Presented in the guise of fire prevention technology, the project seems to me to be a sneaky way of using public funds to gift a private corporation, Illumination Technologies, with 23 wireless telecom locations, in exchange for 10 poles with smoke-detection technology. This trade-off seems dazzlingly one-sided, especially as counties such as Sonoma have used federal grant money to purchase smoke-detection equipment outright.
A question emerges: why is the Napa County Board of Supervisors in such a hurry to install telecom monopoles, ahead of public debate, and to give one company, Illumination Technologies, such a clear and uncontested competitive advantage to seed telecom monopoles along the Napa Valley scenic corridor and throughout our beautiful Agricultural Preserve, in areas that are not demonstrably in need of connectivity, such as Oakville Crossroad and Pratt Avenue in St. Helena? The Napa County Network Infrastructure Assessment of Sept.17, 2020 by Magellan Advisors details plans for a fiberoptic infrastructure backbone along the scenic corridor, further calling into question the necessity of these 23 telecom monopoles.
Through the county of Napa public records, I obtained copies of e-mail correspondence between the county and residents notified of the Soda Canyon monopole by letter from Illumination Technologies on Dec. 16, 2020. I communicated with uniformly outraged residents near the Soda Canyon monopole and learned that some residents were never legally notified of the monopole location, which in one case is less than 200 feet from a home. The good news is that, as yet, there is no telecom equipment on the bracingly ugly, faux-tree monopole, and the county has allowed Illumination Technologies to construct the monopole without a legally-binding contract and has not yet issued a permit to wireless telecom providers.
The highly-contested monopole appears to be a trial balloon gauged to test public reaction, grit and determination during a period of time when the best of us are exhausted from previous traumatic wildfire seasons and the exigencies of COVID-19.
As wildfire season rapidly approaches, I would encourage the purchase of smoke detection technology outright, either with money from state or federal grants or PG&E wildfire compensation. Napa County already has poles with fire detection cameras installed on them. Why not place smoke detection equipment on these existing poles?
Meanwhile, the fire-prone Soda Canyon location makes no sense for a telecom tower, which is itself a fire hazard; therefore, I would ask that the faux-tree monopole immediately be dismantled. The board should also update the telecom ordinance to put in place a minimum 1,600-foot setback from homes, businesses, and schools, as was recommended in the recent State of New Hampshire Report as a minimum distance in consideration of those living and working nearby.
Editor's note: The Register asked the county to respond to this and other recent letters related to the ongoing monopole project. Napa County Public Works Director Steve Lederer sent the following response.
Thank you for the opportunity to respond to recent letters on the topic of telecommunications infrastructure.
The pole referenced in the letter is part of the county's ongoing efforts to improve telecommunications in historically underserved areas of our community. The county has received positive feedback from nearby neighbors on the need for improved connectivity in this area and their hope that this pole will help that situation.
The increase in the occurrence of natural disasters over the last several years underscores our grave concern over the protection of life and property. Should the board ultimately approve the broader agreement with ITC, the county will receive at no charge a fully operational, Artificial Intelligence-based early detection fire system (FirelQ), which will provide our fire department the earliest possible notification of a fire. It will continuously scan over 90% of the county during fire season, giving our firefighters a chance to extinguish a fire before it grows out of control. We will also receive communications towers in many other areas that don't currently have connectivity and may not achieve it anytime in the near future without this deal. It is notable that these areas tend to overlap with extremely high fire hazard severity areas where reliable notifications during disasters is critical.
As for the writers' perceived dangers from RF signals, federal law prohibits local agencies from considering the environmental effects of radiofrequency emissions in the placement of wireless facilities if such facilities comply with FCC regulations. Applications for wireless facilities are reviewed and permitted separately from ITC's towers, and any installation of telecommunications equipment will be required to meet federal regulations.
This matter is anticipated to be brought before the Board in June of 2021 and County documents informing the Board's policy discussion will be made publically available at the county website.
The county as always welcomes public input, which will be provided to the full board for their consideration.
Check out the week in cartoons
Jack Ohman, editorial cartoon
Clay Bennett Cartoon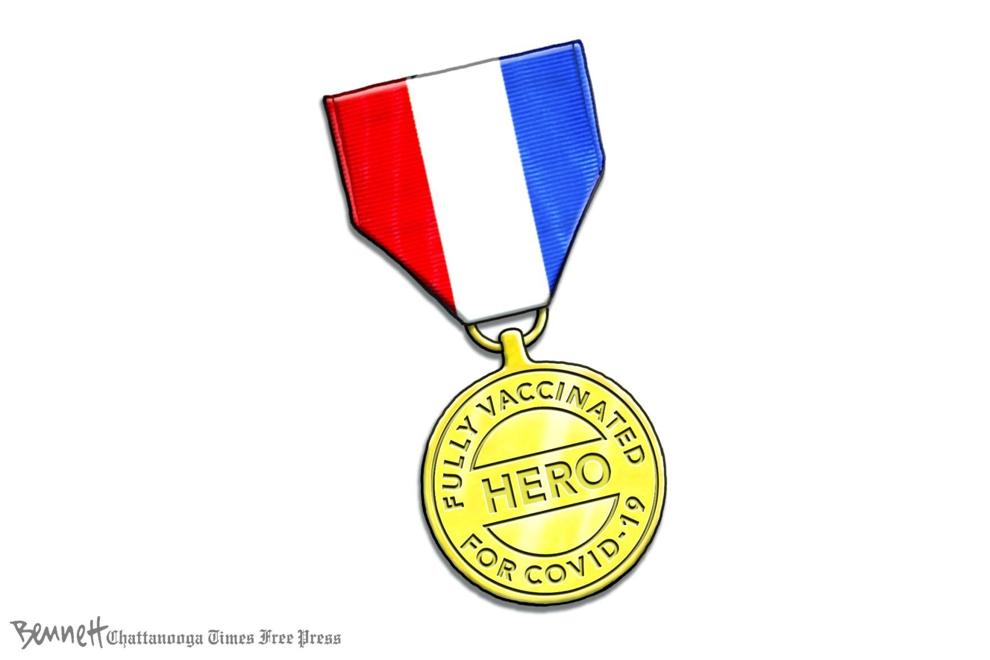 Clay Bennett Cartoon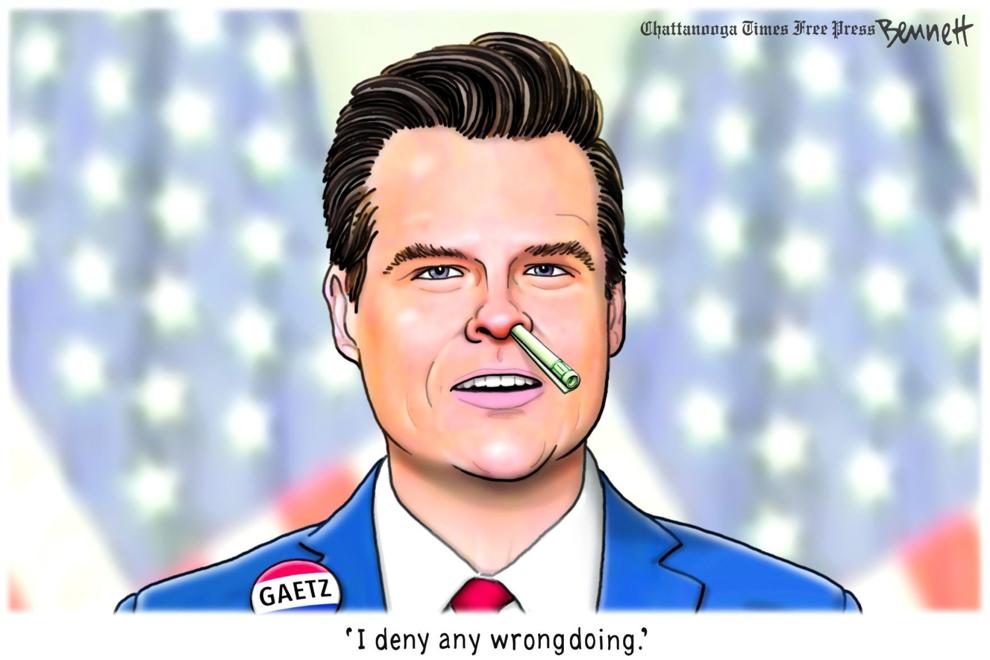 Clay Bennett Cartoon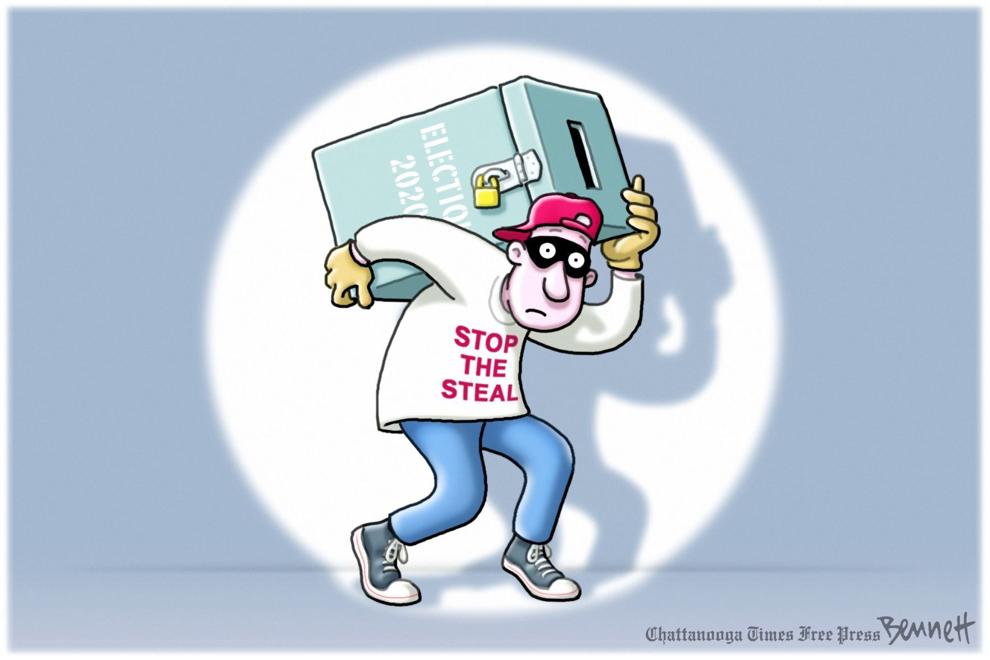 Clay Bennett Cartoon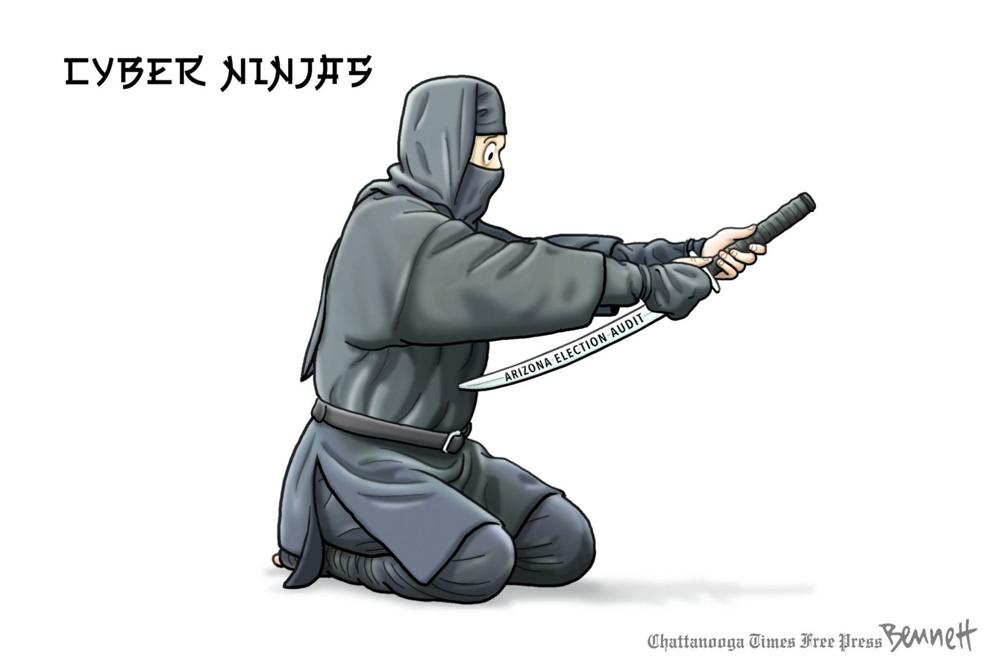 Jeff Danziger cartoon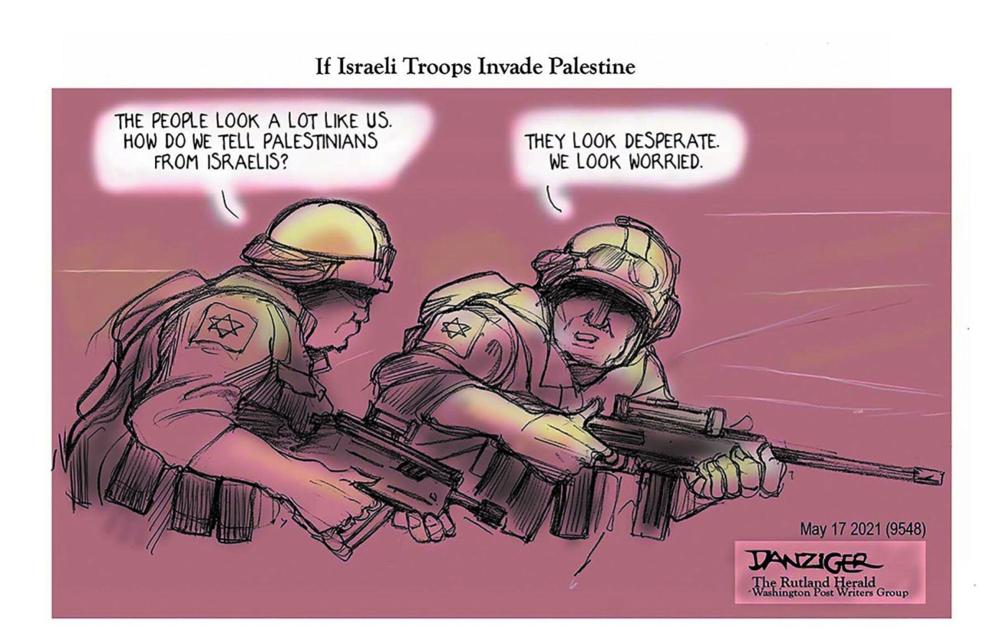 Jeff Danziger cartoon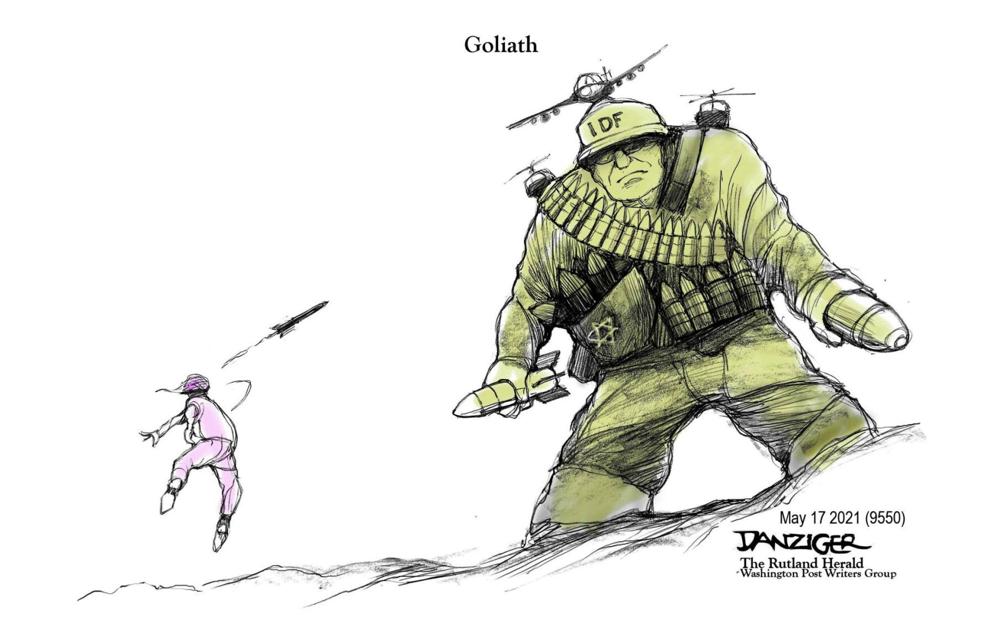 Jeff Danziger cartoon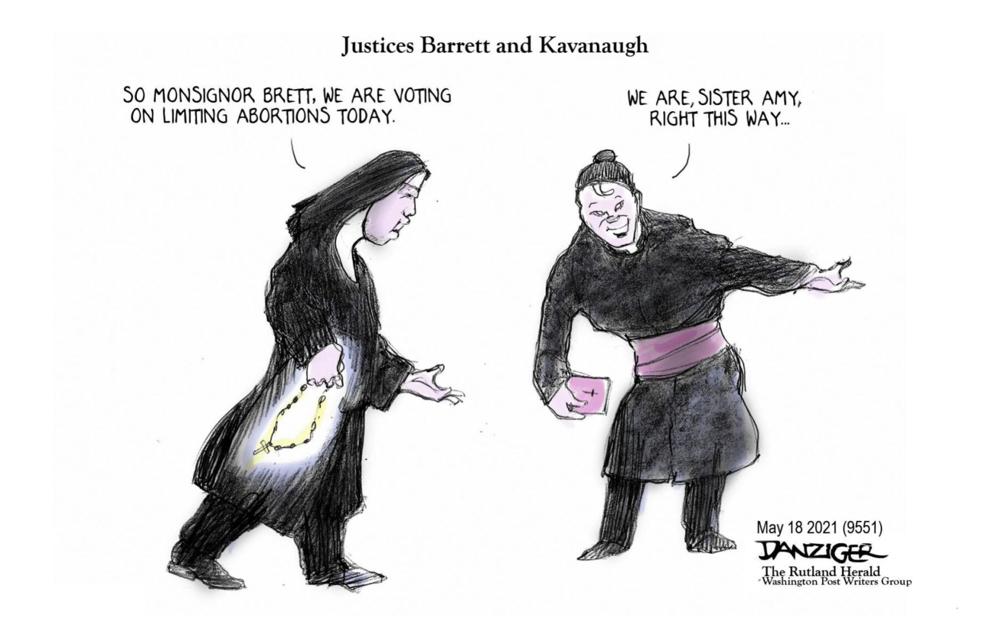 Jeff Danziger cartoon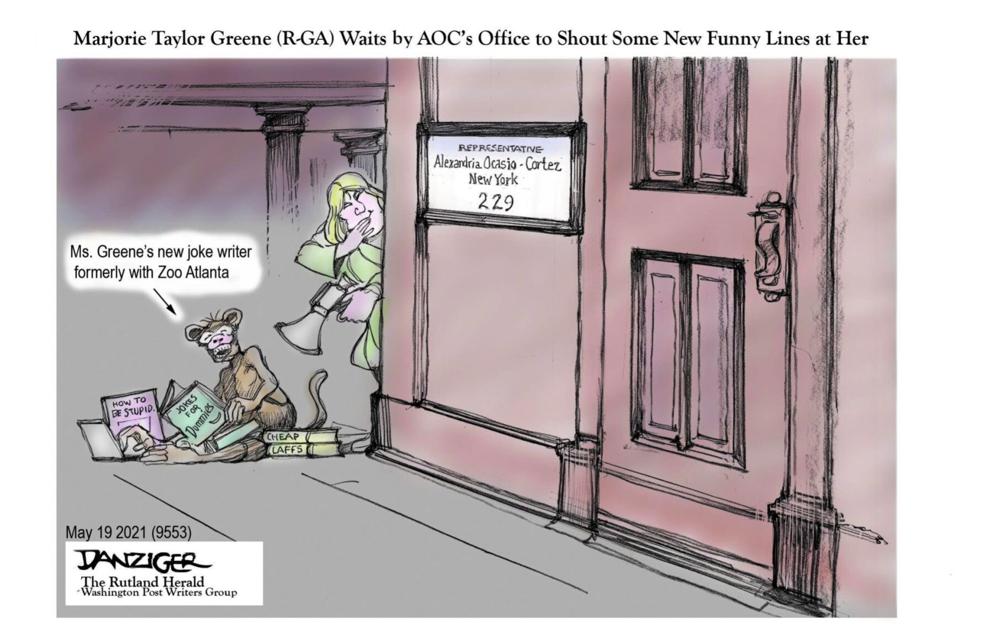 Jeff Danziger cartoon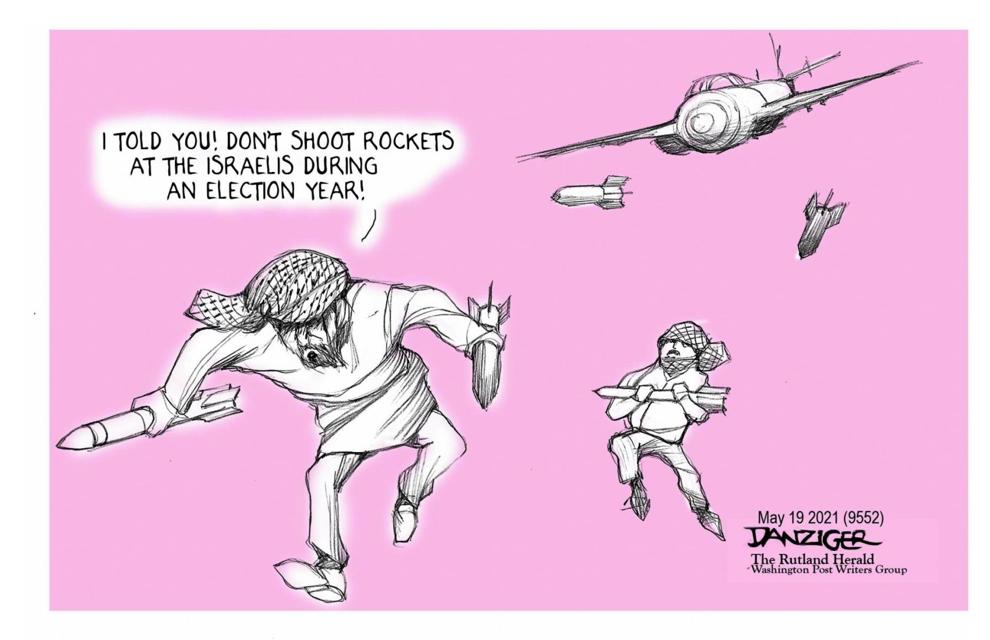 Jeff Danziger cartoon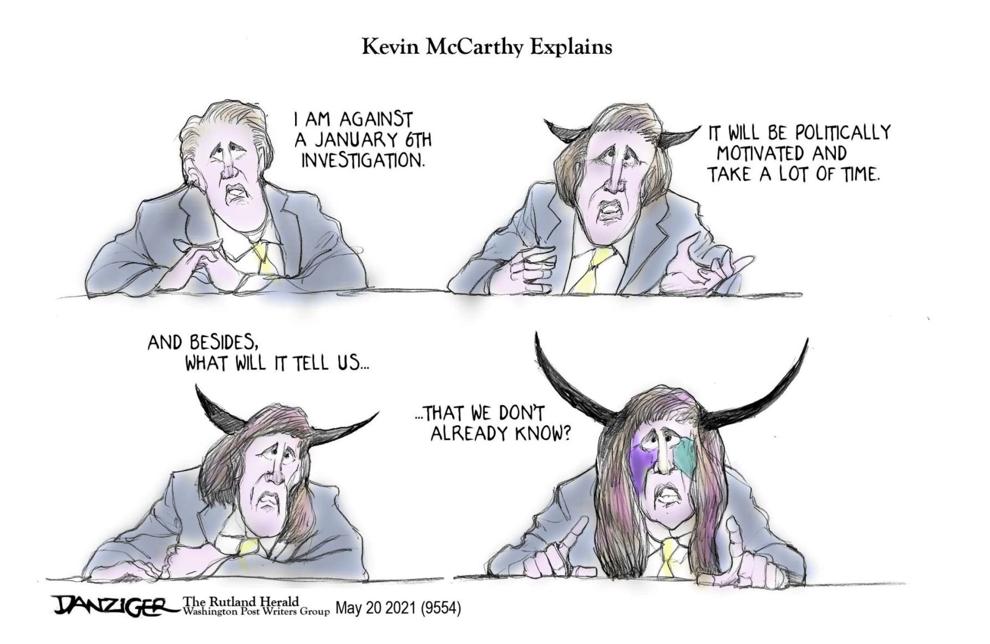 Jeff Danziger cartoon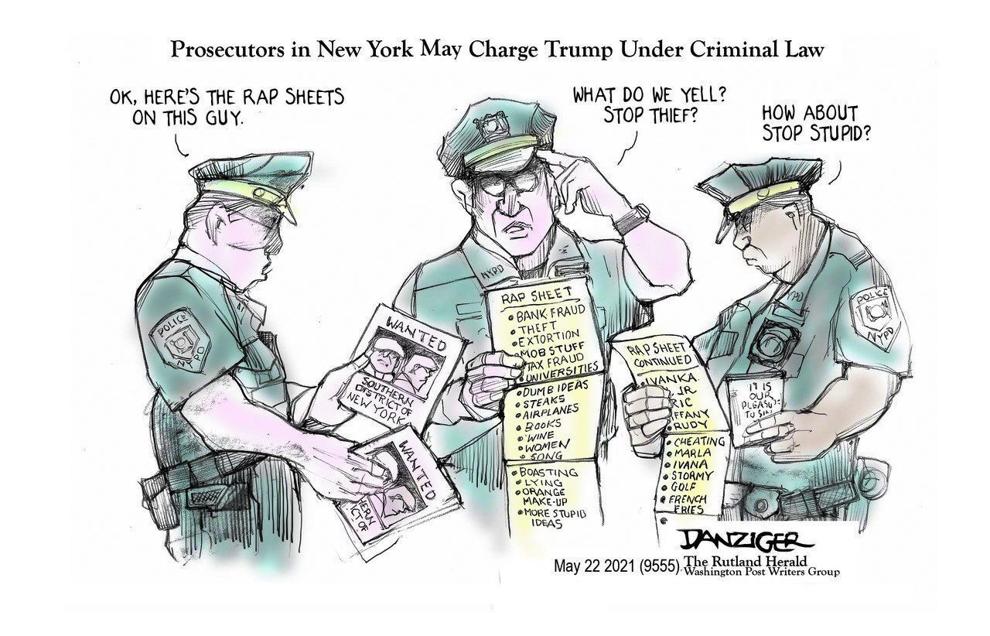 Jack Ohman, editorial cartoon
Jack Ohman, editorial cartoon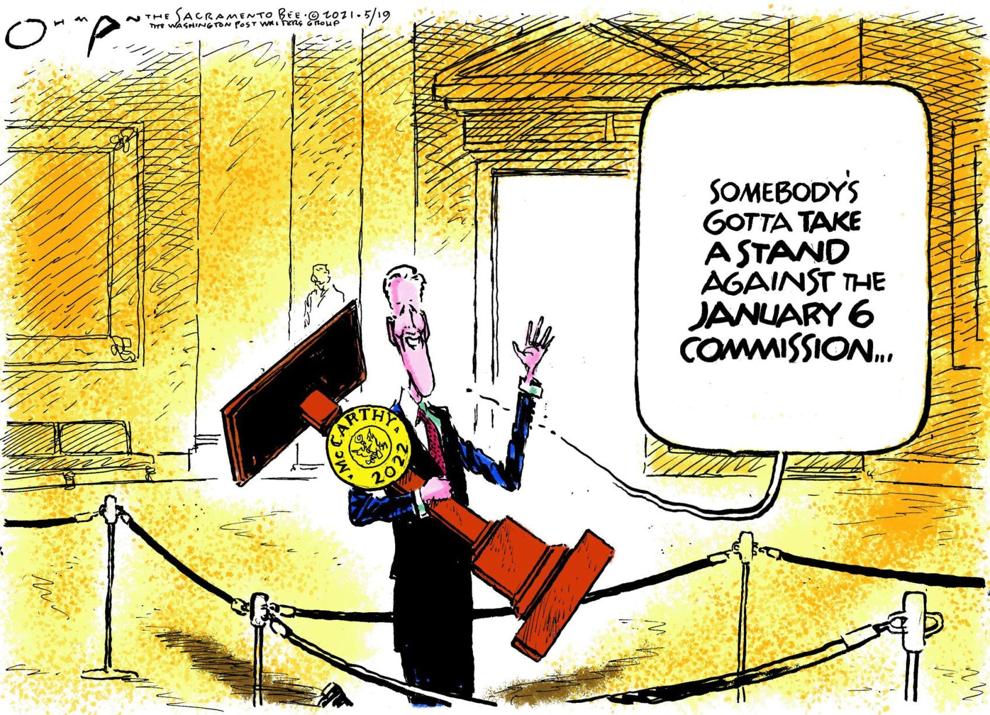 Jack Ohman, editorial cartoon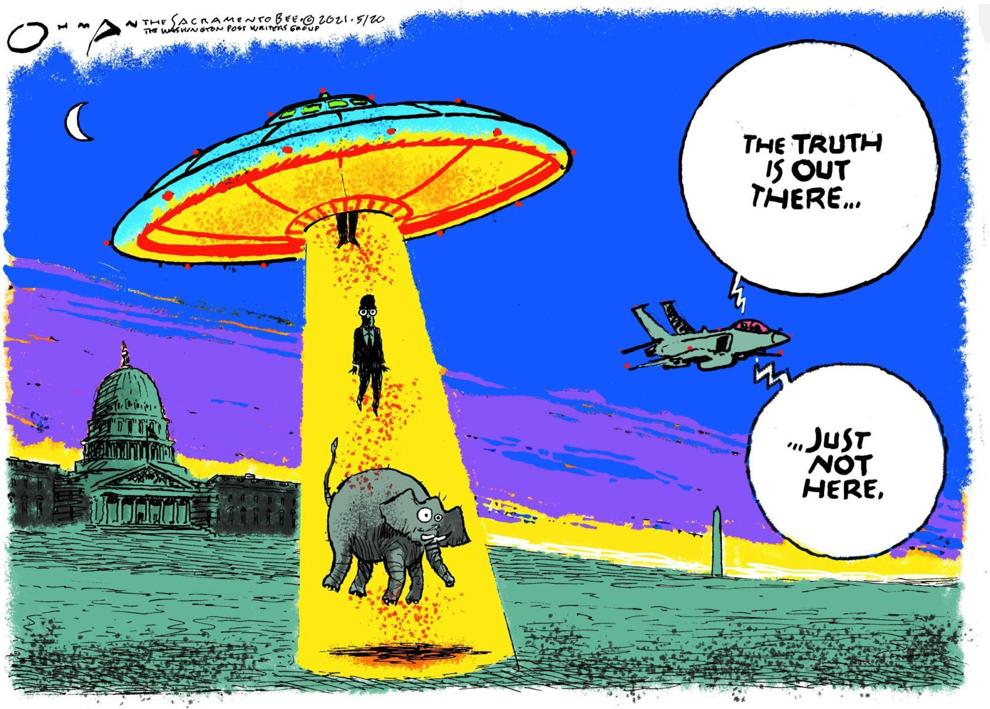 Jack Ohman editorial cartoon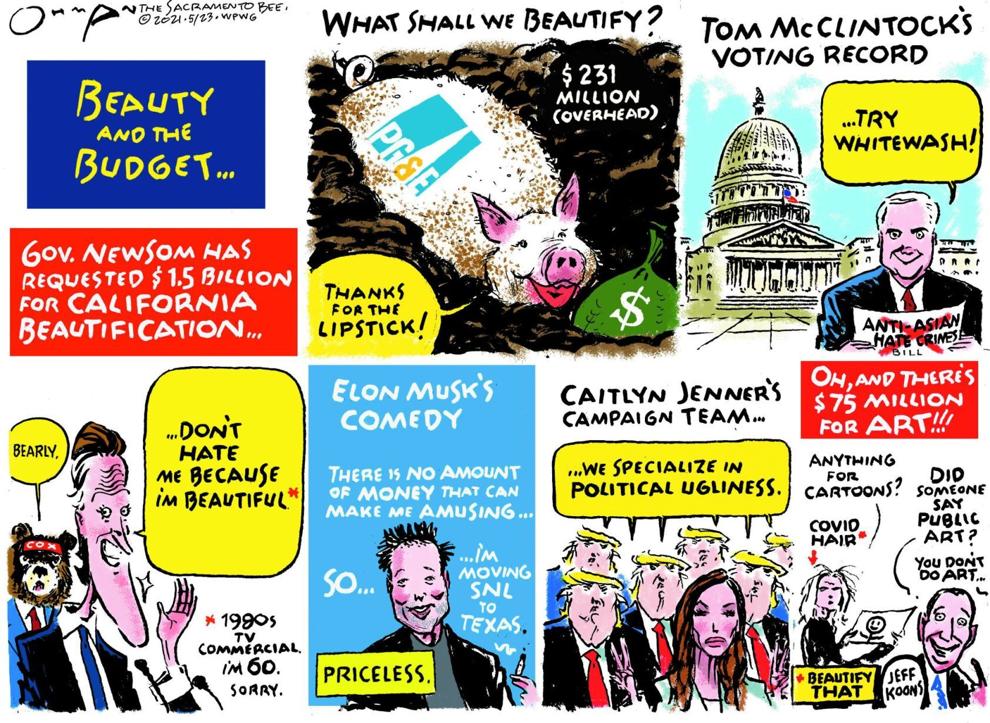 Lisa Benson cartoon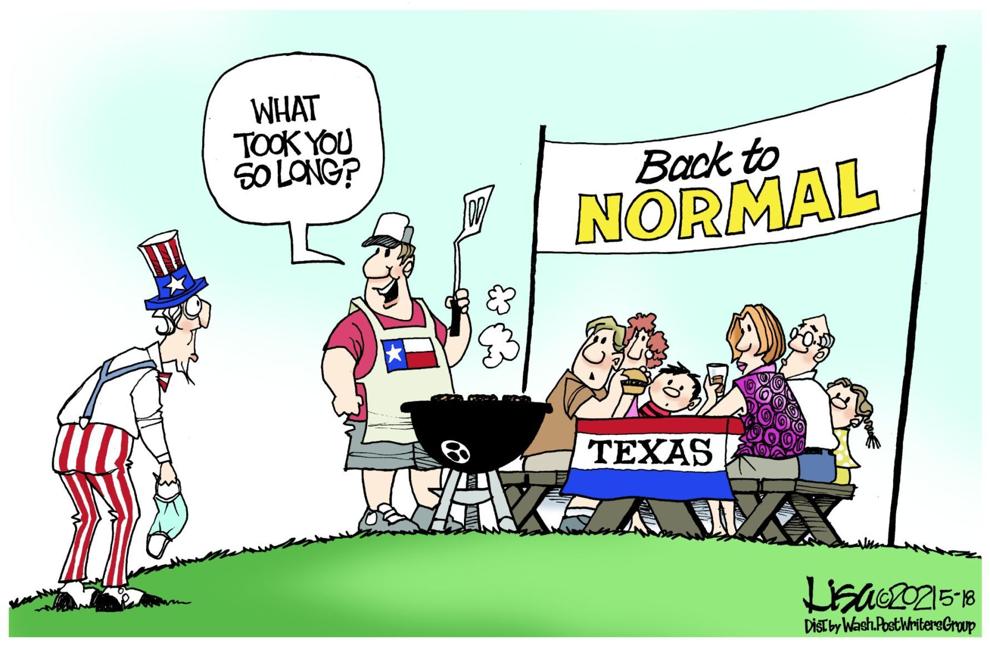 Lisa Benson cartoon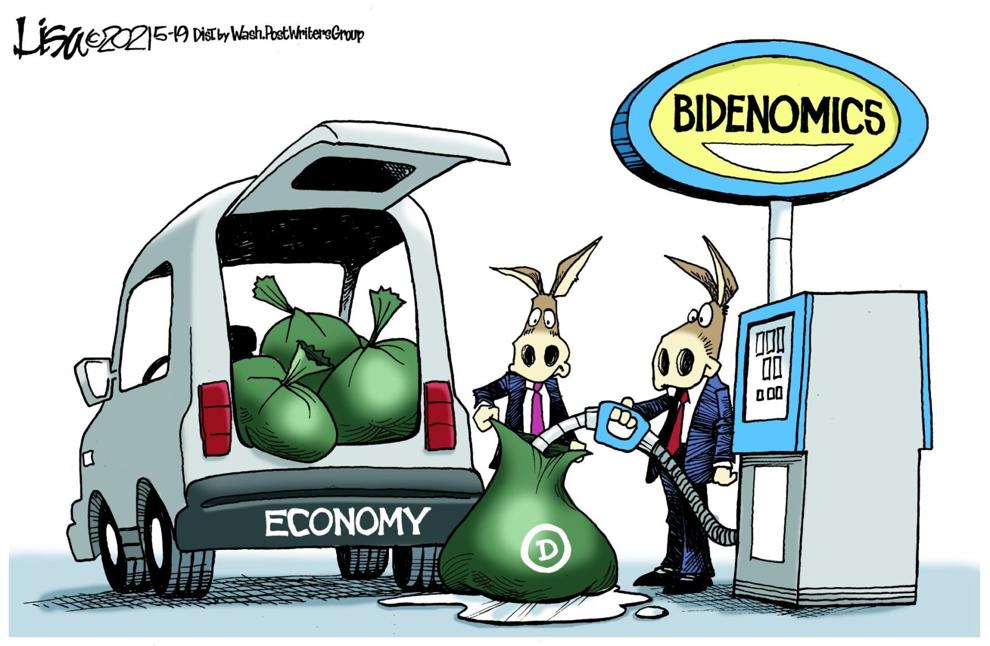 Lisa Benson cartoon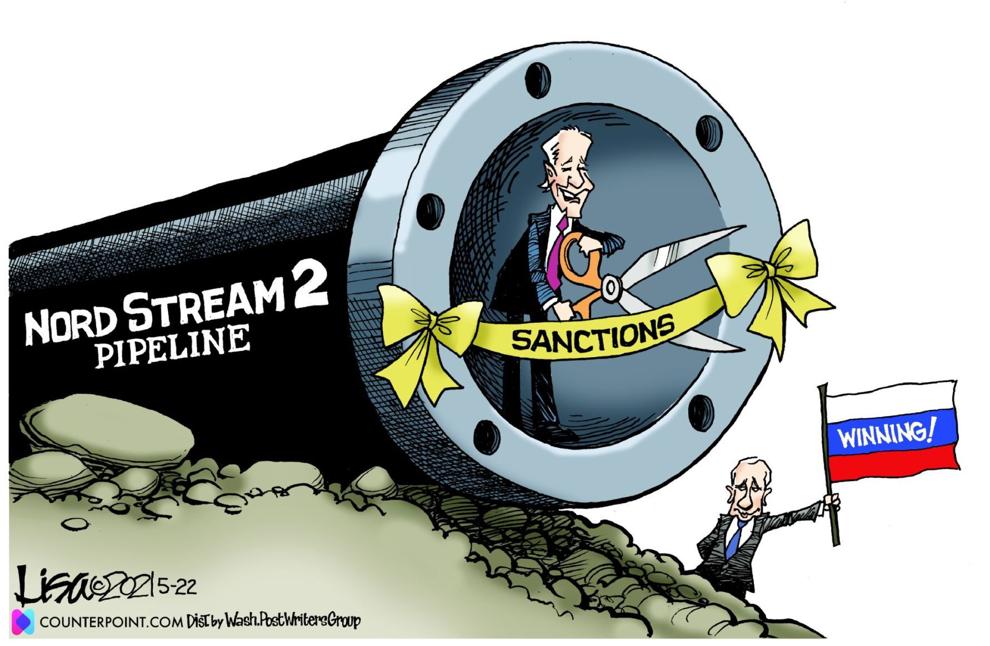 Mike Lester cartoon
Mike Lester cartoon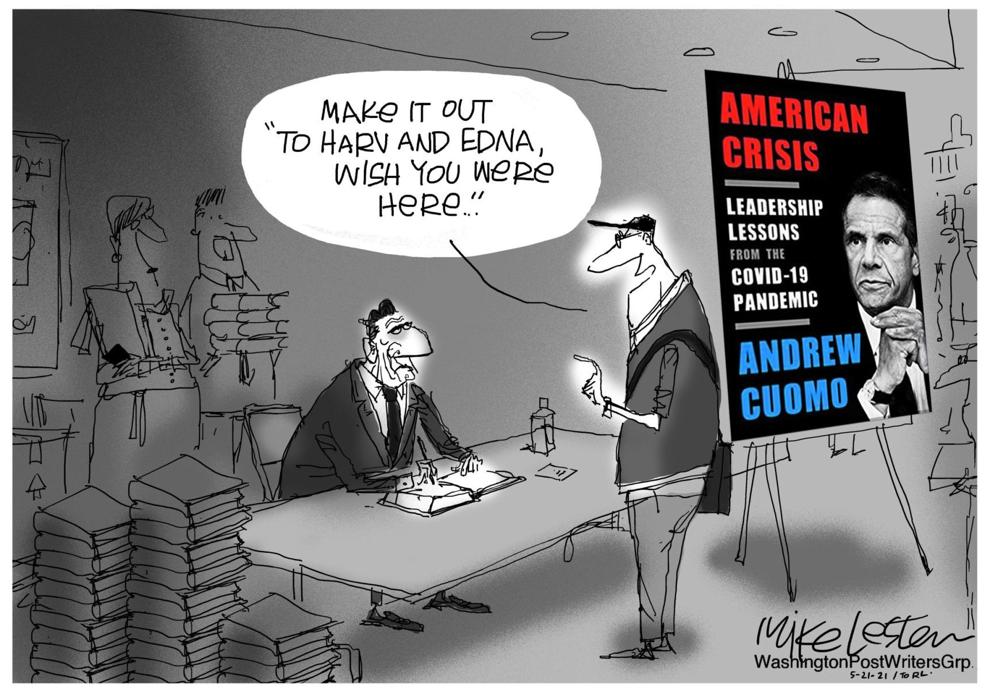 Tim Campbell cartoon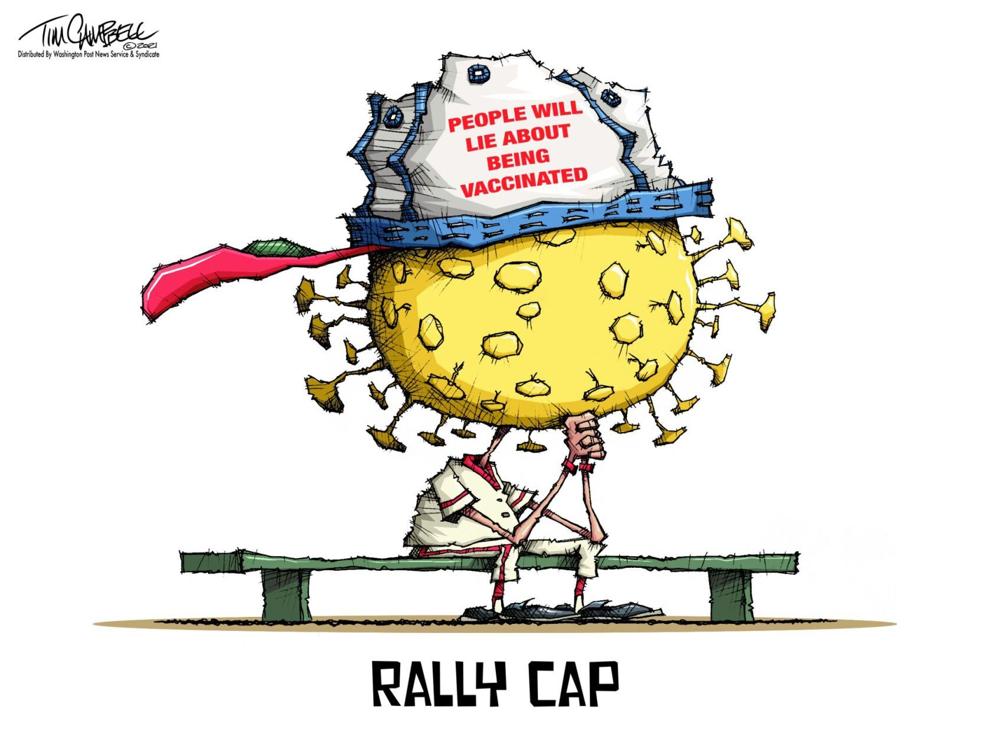 Tim Campbell cartoon