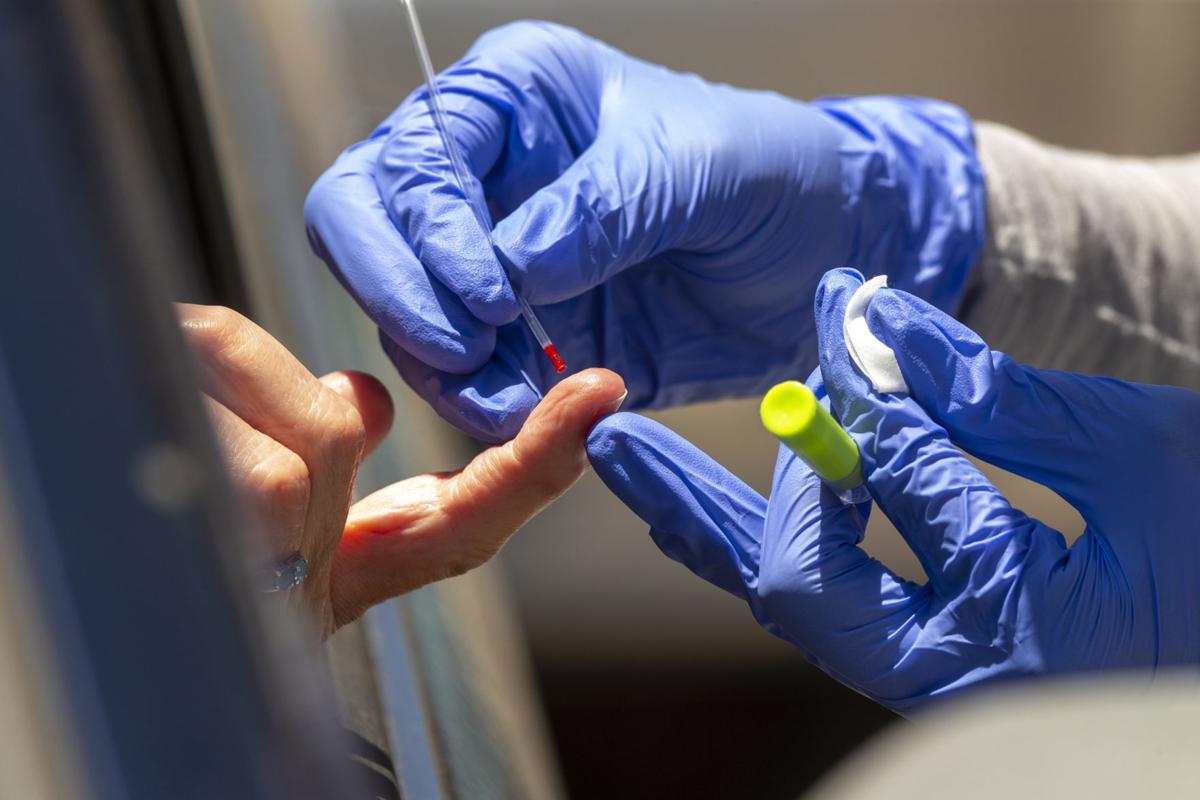 Due to a significant level of concern from both patients in Napa and their physicians, I will attempt to explain how antibody testing fits into our community's fight against the COVID-19 pandemic.
I have been in the Napa community as a pathologist associated with the Queen of the Valley Medical Center since 2006 with prior residency training at the Stanford University Medical School. Since my tenure began here in Napa, I have also worked at Napa State Hospital in a similar role.
My credentials include education and training in the medical subspecialty of pathology (which most might solely associate with exciting forensic based T.V. shows), but also covers the perhaps normally more mundane task of directing medical laboratories.
While the war against the COVID-19 pandemic is being waged in nearly every community across the globe, my intention is to focus on our community in the Napa Valley. Incidentally, this discussion is not meant to be the definitive. The final situation (as the scientific community has discovered) is that this novel coronavirus continues to confound and surprise the scientific community almost daily.
From the earliest stages of this global crisis, antibody testing was publicized as a vital tool if not the solution to both the health and economic objectives in this crisis. Antibody testing (also known as serology) was initially predicted to tell us not only to the true prevalence of this virus in our community but also give us an indication of who might have previously contracted the virus, expressed protective antibodies and would now be theoretically immune.
Governments both in Asia and Europe even proceeded down the path of mapping out a viral immunity passport to resume normal business and travel. Unfortunately, this was premature. Presently, there is insufficient scientific evidence to support the idea that those who express antibodies are actually immune. On April 26, the World Health Organization officially warned against this idea of an "immunity passport" echoing what researchers had already confirmed weeks prior.
At first glance this may seem to be counterintuitive. The question is, if we can produce an antibody response, how can we continue to be infectious and get sick? The answer to this is the unfortunate evolutionary arms race our species has been waging with unseen microbiological enemies for tens of thousands of years. Viruses have evolved the ability to overcome the human antibody response, with HIV being a classic example.
This is not meant to be a scientific indictment of antibody testing, however its medical use for the individual patient needs to be highly nuanced and has the potential to do more harm than good.
The issues with antibody testing are three-fold: 1.) not all individuals "seroconvert" or produce detectable antibodies when they initially encounter this virus 2.) it is unclear, at the time of this writing, if the production of antibodies can guarantee future immunity and there is evidence to suggest some antibody positive patients capable of actively spreading the virus 3.) and most importantly perhaps, in more rural and unaffected communities such as ours, the prevalence (total number of infected in our specific geography) of the virus is currently so low that these antibody test are more likely to be "false positive" tests indicating an antibody response to more common members of the Coronavirus family (such as the common cold) than COVID-19.
Our antibody response to infectious enemies occurs in phases. In the earliest stages of an active infection, our immune system produces a subclass of antibodies or immunoglobulins known as IgM. For COVID-19, this can begin as early as post-infection day One in some patients but can take weeks with the average being between 3 to 6 days.
Unfortunately, a small minority of patients never produce a currently detectable IgM response (on the order of 6% of all cases) in their course of an initial infection. After a variable period of time, "class switching" occurs and our immune system begins producing a more serious long-term effector immunoglobulin known as IgG. IgG stays elevated at higher levels, typically for a much longer period than IgM. A majority of patients will produce IgG at detectable levels between 10 and 18 days post-infection, but again a minority may never express detectable levels of IgG during the course of the infection and recovery (perhaps as high as 10-20% of all cases).
This would indicate that antibody testing can be inferior in the acute setting to direct identification of the viral genome by a technique known as polymerase chain reaction (PCR), which incidentally was conceived of by Dr. Kary Mullis while on a scenic drive through our North Bay area and for which he received the Nobel prize in 1983.
For the second point, the medical literature has shown that even patients who express high detectable levels of antibody are still capable of being quite ill, actively transmitting the virus and even dying from disease related complications. This is not intended to crush hope of a resolution. I believe our scientific community is on the cusp of identifying "neutralizing antibodies" or immunoglobulin subtypes capable of effectively combatting the virus, and I believe we will have better antibody tests in the future so stay tuned.
However, the most critical element of this antibody testing story is the low level of identified virus in our Napa Valley community. This creates a problematic statistical issue.
As of this writing, on May 21, we have 95 confirmed cases in a community of 137,444. Public health in Napa County has overseen a total of 4,968 tests administered for a current prevalence of less than 2% even with free general community testing of asymptomatic individuals at the Napa Fairgrounds by Project Baseline.
Napa Valley is fortunate, as prevalence in some parts of the nation such as densely populated New York City could be as high as 30%. Perhaps we should value our home here in the beautiful pastoral Napa Valley even more so.
The problem with antibody testing and prevalence comes from the statistical principle of the "positive predicative value" of a lab test. Even with an excellent antibody test capable of correctly identifying 95% of all COVID-19 infections, that 5% of misidentification of patients in our Napa Valley community would produce over 6500 falsely positive patients while correctly identifying only a fraction of that number indicating a low positive predictive value for our community.
Given the potential economic harm that may arise from workers being forced to unnecessarily quarantine for weeks, I cannot recommend the sole use of the popular tests for the screening of our community at the this time and given our current conditions.
Dr. Brad Feliz is Chief of Pathology and Laboratory Medicine at the Queen of the Valley Medical Center, Napa
Concerned about COVID-19?
Sign up now to get the most recent coronavirus headlines and other important local and national news sent to your email inbox daily.