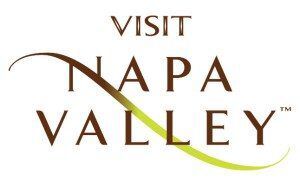 Lately, there has been a lot of discussion at town hall meetings and through the local media about Napa Valley becoming overrun with hotels and tourists.
Because the current economy is thriving, developers are filing applications for projects, many of them with lodging uses. Development decisions are made at the local government level, and each community in Napa has differing land-use policies and fiscal requirements. While many of these projects may get approved, it could take years for all the rooms to get built and the odds are good that not all the approved projects will be completed. Residents' concerns are understandable as we all want to ensure Napa Valley maintains its superb quality of life.
Fortunately, Visit Napa Valley, the countywide nonprofit destination marketing organization, is working daily on behalf of the lodging industry with local government officials and partner organizations to help address the collective impacts of tourism on our community. This topic will be the focus of a column in the near future. For now, I would like to take a moment to more fully explain some of the economic benefits our local lodging industry generates and how it enhances our quality of life in the Valley.
Napa Valley's lodging industry generates funding for community services:
In 2010, the lodging industry voted to assess itself through a Tourism Improvement District ("TID") to strategically market the Napa Valley. Marketing efforts have been solely focused on attracting visitors during non-peak seasons and mid-week in order to minimize traffic and crowding, as well as working to convert day trips to overnight visits. As a result, based on data collected by STR (formerly Smith Travel Research) since the TID assessment began, room rates and occupancy are at record levels, which, in turn, drives tax revenue directly to local jurisdictions (all five incorporated cities as well as the unincorporated county) to fund local services for residents.
In 2016, Destination Analysts produced a "Napa Valley Visitor Profile" study as well as an "Economic Impact of Tourism" study in the valley. Among other findings, the studies show that overnight guests to the Napa Valley spent on average $402 per person per day at our local businesses, for a collective spend of $1.9 billion, and the lodging industry generated over $80 million in local tax revenues.
Since the TID was formed and marketing efforts began, Transient Occupancy Tax (TOT) increased 59 percent to over $47 million. In 2016 alone, property tax paid by lodging properties to local jurisdictions was $20.8 million due to significant upgrades and improvements to their facilities, and local sales tax generated by visitors was $11.7 million for local jurisdictions.
These tax revenues go into the local government's discretionary general fund to pay for critical services and programs like police and fire, parks maintenance, street and sidewalk cleaning, libraries, recreational and senior center programs, arts, and more. Today, TOT comprises 25 percent of the general fund revenue in the five incorporated areas, which is beneficial because they retain 100 percent of the TOT for local services and programs.
Napa Valley's lodging and hospitality businesses provide quality jobs for local residents:
The Valley's lodging and tourism industry supports more than 13,000 jobs in lodging, restaurant and visitor-oriented retail. More than 75 percent of employees in our lodging industry reside in Napa County. On average, the valley's hospitality jobs pay 15 percent above the California average, and more than 75 percent of the workforce receive medical, vacation and retirement benefits. From 2014 to 2016, lodging payroll grew 16 percent to $387 million.
Napa Valley's lodging industry is philanthropic:
Napa Valley's lodging business support a substantial number of local non-profits and service providers through cash and in-kind donations, volunteerism and donated room nights. Visit Napa Valley is working to capture more meaningful data to help quantify the positive benefits these generous contributions make on the community. In 2016, the lodging industry contributed an estimated 1,300 man hours and 3,800 room nights valued at approximately $2 million to local community causes.
It is an honor and a pleasure to live and work in the Napa Valley, and to represent an industry that does so much for our local residents. Our lodging partners focus on delivering an exceptional experience for their guests, always prioritizing quality over quantity, which seems to align with many of our collective goals, like managing traffic.
Visit Napa Valley continues to partner on issues like workforce housing, transportation alternatives, and employment and education issues that impact the industry and our wonderful community. We look forward to sharing those topics with you in future columns.
Clay Gregory is president and CEO of Visit Napa Valley.