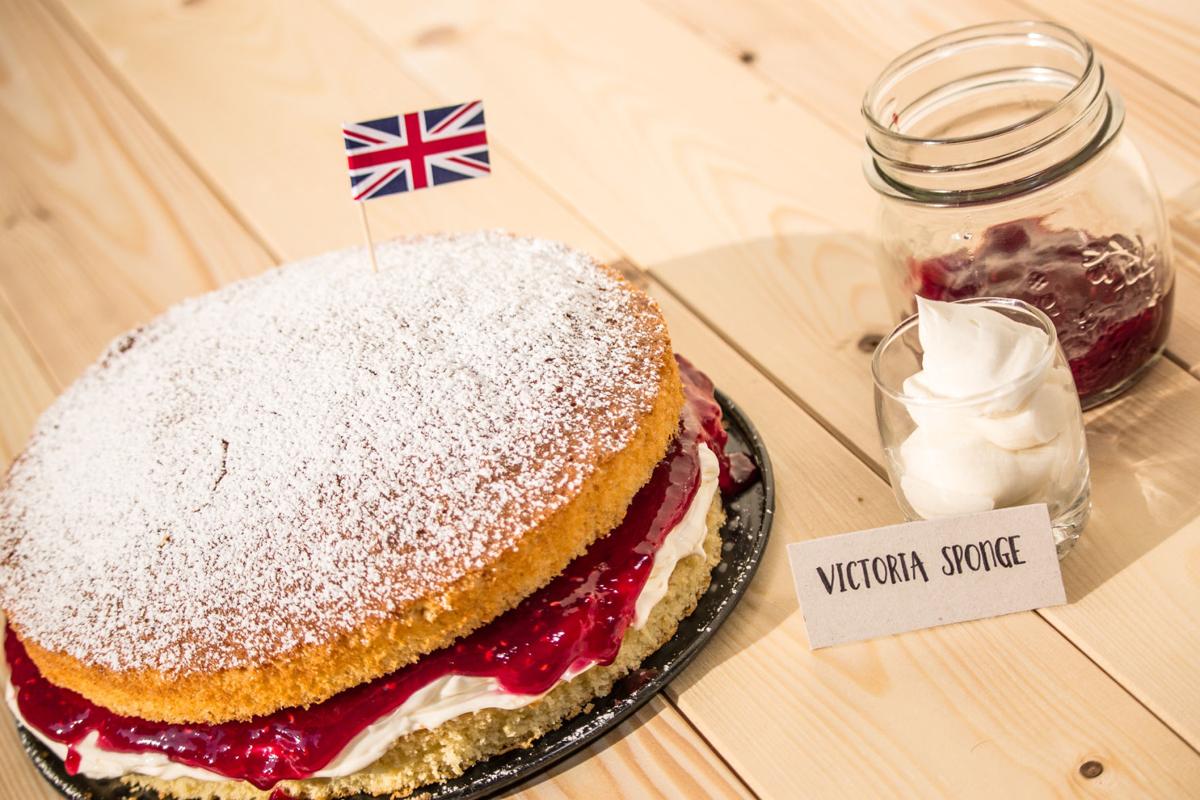 Baking is perhaps a necessity in our day to day lives for our nutrition, but it holds more than one purpose.
Baking hasn't always been used solely for consumption, but also a symbol of wealth and class, a message we still carry to this day.
Tudor and Victorian baking was used to show status and to prove themselves to their peers. Different meats, sugar, intricate decorating and different shapes were used to create the most ostentatious bake imaginable to show their worth.
In the Tudor era, the typical wealthy family would have their food made by their servants (the remnants of their meals were eaten by their workers) and normally ate savory foods such as spiced cabbages, potatoes, carrots, boiled vegetables.
The richer families ate more expensive meat such as beef and veal. Bread was a normal food for every household, but the wealthy had finely milled white flour and the poor had black and rye bread. There were some new arrivals to Tudor diets; meals such as salads began to grow in popularity but they weren't typical dishes to eat. Food was also used as a gift; pies with game meats and jams were typical presents for others.
Author Terry Breverton wrote a book, "The Tudor Kitchen: What the Tudors Ate & Drank," filled with numerous recipes from this era, namely their pies and food decor.
To provide color to what would be a somewhat bland presentation, they would add edible flowers and different spices to prove their wealth and status.
Meals were typically contrived of two courses, the starter being something like a broth or a stew and the second being baked pies or stuffed fish, game meats, roasted meats and vegetables. Then depending on your wealth, meals were followed by desserts of boiled fruits and a variety of cheeses.
Pies were extremely common during this time as they provided a way of eating a sufficient meal with vegetables, fats, meat and carbs without requiring eating utensils. Hot water crust was a typical way of creating pies as most people couldn't afford baking pans/tins as it is molded by hand; it is created by simply combining flour, lard and hot water.
The more extravagant the decor and shaping of the food, the more status and praise the family/individual received. Intricate designs were etched and sculpted into their meals, especially their pies.
Something singular to this era is the status derived from sugar. Sugar was a newly discovered ingredient and as a result was extremely expensive. Sugar was pulsed and turned into paste desserts, fruits were candied, marzipan became a popular cake decoration and sugar was added into teas.
Another symbol of prosperity was color. Spices such as turmeric and saffron were a luxury and were then added into bakes to create a variety of colors, hues and shades to become more flamboyant. Over time sugar and spices began to decrease in price because of the increase in trade; by the late 17th century bakes such as gingerbread and cakes became more common and pastries were a common practice.
Similar to the Tudor era, Victorian baking was a main way to prove your worth to your peers and was a significant symbol of status. Victorians had an intense sweet tooth due to sugar taxes being cut; sweets, puddings and buffets of deserts became more common for the wealthier classes.
The iconic bake of the Victorian era was cakes and all the possibilities within that one dessert. Jams, frostings, icings, marzipans, fruits and layers all had a rise in popularity. The more decadent and prestigious the cake, the better the person who was serving.
The most infamous cake from this era is the Victoria Sponge, a cake so terrific as to be favored by Queen Victoria. According to historians this sponge wasn't named "Victoria Sponge" because of its creation in the Victorian era, but more so because Queen Victoria loved it so much. It is rumored liked so much that she occasionally sneaked it up to her room with a cup of English Breakfast tea.
This cake was a simple way to show elegance and wealth. The jams and dairy-dependent ingredients such as cream and butter were classy enough to be enjoyed by both the middle and wealthy classes.
Baking practices shown in the Victorian and Tudor era have evolved with time, technology and ingredients, yet some essentials remain the same. Baking is not only used for delicious food, extravagance, color, size and decor are still factors used to prove one's worth to their peers through their bakes.
Parties, weddings and celebrations often have large, piped and well decorated cake and desserts, or some form of expensive appetizers or entree to show their guests of their status and wealth.
Eva de Lange is a New Tech High School student and wrote this as a class project.
Catch the latest in Opinion
Get opinion pieces, letters and editorials sent directly to your inbox weekly!