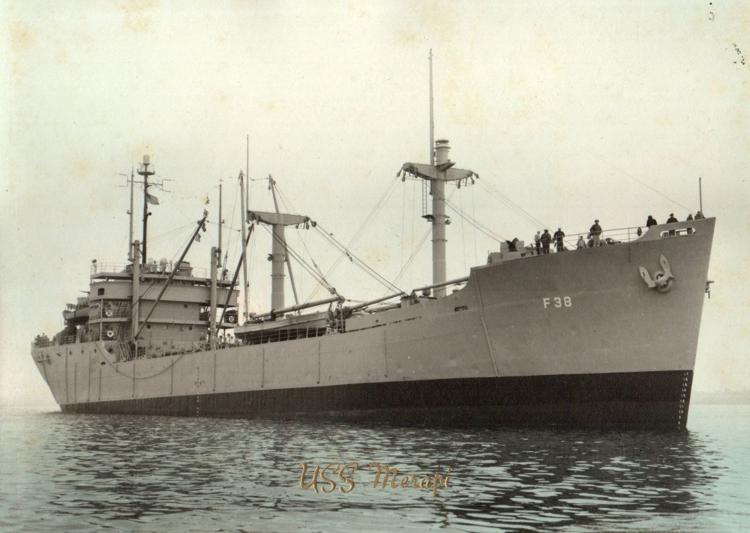 Editor's Note: The author submitted his story in response to our They Served With Honor series, profiling veterans in Napa County. We have already filled all 10 slots for the series, but we wanted to share his story, and the photos he provided.
There was no combat, no heroics; I was simply a naval officer serving aboard a supply ship, provisioning the U.S. Navy Seventh Fleet during its bombardment of North Korean and Chinese forces in 1952 and 1953 following North Korea's invasion of South Korea and China's entry into the conflict.
My service started as a midshipman in the NROTC Program at the University of Colorado. Upon graduation in February 1952, I was commissioned an Ensign in the U.S. Navy Supply Corps, and ordered as Assistant Supply Officer, aboard the U.S.S. Merapi, AF 38, a small refrigerated issue ship, then in dry dock at Mare Island. The Merapi had three cargo holds for refrigerated, frozen and dry stores. I was one of seven officers with 100 enlisted men. We provisioned the ship in Oakland and departed for Japan, a 30-day trip at our maximum speed of 10 knots. After several ports in Japan we anchored in Sasebo, Japan, the "home" port of the U.S.S. Missouri and Seventh Fleet for re-provisioning and rest and recreation for ship personnel.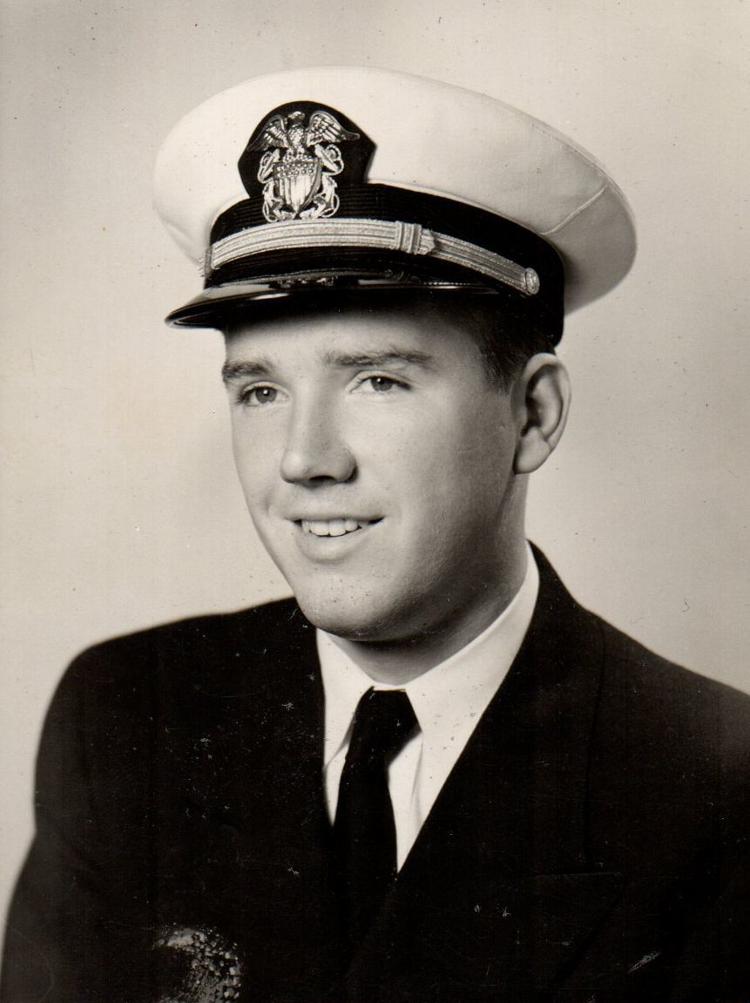 Our troops made a a surprise amphibious landing at Inchon Harbor in September 1950. By 1953, a bitter battle was still going on near the current DMZ area, close to Inchon. Inchon harbor became the location for supplies and provisions, and for hospital ships to care for the many wounded. A nurse on the U.S.S Repose was the subject of one of your earlier articles ("They Served With Honor: Bringing comfort and safety to wounded troops," July 28).
You have free articles remaining.
In March of 1953, the Merapi was ordered to Inchon harbor to deliver emergency supplies to the then stationed hospital ships, U.S.S. Haven and the Danish ship Jutlandia, there tending to the many wounded soldiers.
Entering Inchon harbor was a navigational nightmare. There was the fear of mines, but of most concern were the narrow channel and the 20-foot tides that made entering the harbor treacherous. To manage our entrance and exit we unloaded our cargo at midnight, at low tide, under our cargo lights, within site of the ordnance flashes at the front, 30 miles away. For this mission we received a Bronze Star. But there is more to my story.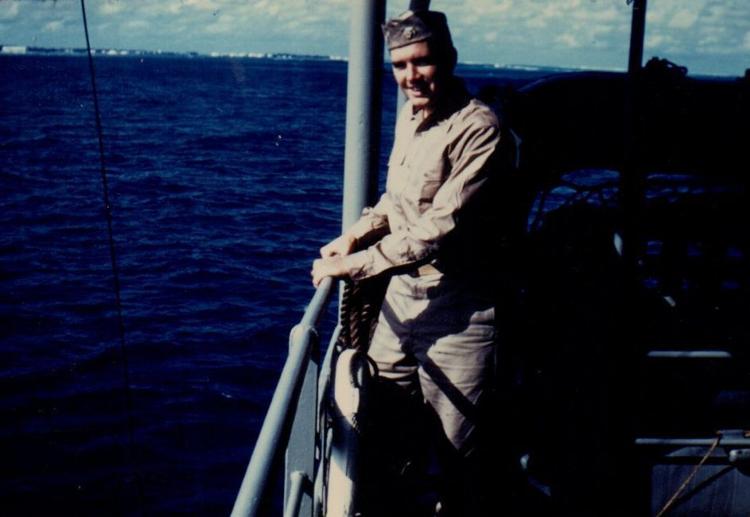 The Armistice was signed July 27, 1953. I spent the remainder of my duty tour aboard the Merapi in the mid-Pacific provisioning the nuclear bomb test sites at Bikini and Kwajalein islands, and at Guam, Midway and Honolulu, re-provisioning in Oakland, thereafter discharged as Lieutenant JG in the U.S. Navy Supply Corps Reserve in 1954.