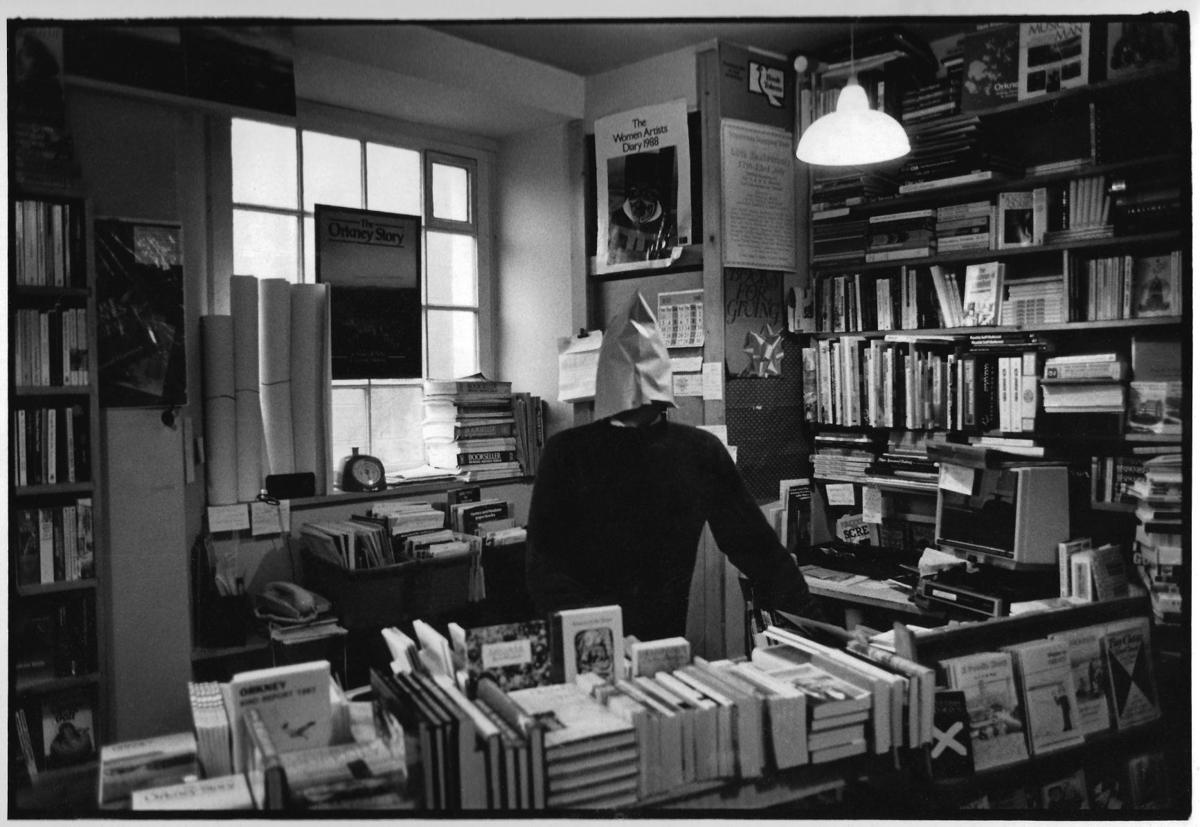 I grew up in a bookshop. I came to realize a small bookshop is a precious thing. It is a favorite stone you keep in your community pocket, continuously turned and polished against you, not always seen or considered, but still present and meaningful.
I took my dad to Main Street Books in St. Helena once many years ago. He walked briskly around, pulling books by the spine half out of the shelf and looking at them. He was like a chiropractor as he methodically and unpassionately checked the movement and range of your limbs and joints.
As we stepped back out into the street, he said, "Good Shop."
Never effusive, that was high praise from "Tam, Tam, The Bookshop Man" as multiple generations of local kids called him in my hometown.
My dad spent around 35 years behind the counter of a bookshop only marginally bigger than the space Liza Russ has curated for so many years. When I heard Liza had decided to finally face fiscal reality and close the doors of her bookshop, it was sad.
Like many others, a shame for a small town to lose this intensely flavored and sustaining morsel of a shop. Also poignant, because it brought back so many memories of another bookshop in another small town.
Stromness Books and Prints is still open in the small harbor town of Stromness in the far-flung Orkney Islands of Scotland.
When we arrived in the islands, it was in the hands of a quirky and sometimes testy gentleman called John Broom. My dad was an artist, thinker, blacksmith, and sculptor who found that his level of slow, methodical workmanship did not marry well with the position he took in the boatyard.
Tam ended up being given a job in the bookshop by John Broom. This was back in a time when a bookshop that size could support two people in a small town that still read books. I'm sure it was a meager income, but he seemed to have enough to satisfy the voracious appetites of four young boys, and he was happy in his work.
Every dinnertime, we would hear tales from the day about who had come in and who had said what. Tam loved the bookshop stories and all the small and witty exchanges with his customers.
Sometimes, international travelers who were washed up on his doorstep interested him, and they would end up back at our house for dinner.
Tam was not gregarious by nature, but this small space was his stage. He occupied it fully, intelligently, softly, and with poise. He was always adding short notes around the walls, surprising messages inside covers, and putting odd things in the windows.
I remember him going through a phase of using a label maker to affix certain words to his forehead and then serving people all day without comment. In the evening at the dinner table, he would recount how various people had reacted.
As anyone who loves bookshops will tell you, there is a smell in the air when you enter a bookshop that makes you feel instantly comforted. We spent many long hours in that small space.
As the eldest, I often had to hold the fort for a morning or an afternoon. The Scottish poet Alistair Peebles took the photo above of my Dad in his bookshop as a Christmas present. He later quoted Dad talking about my mother and his role in the family. "Gunnie has a life, and I have a bookshop."
Like Liza of Main Street Books, one of my dad's greatest strengths as a small shop owner was knowing his customers intimately. Everyone knew that if you went in and said you were buying a book for Archie Bevan, the English teacher, he would know what Archie had read last and what book would be a good choice.
But this was his true craft: Not just the book Archie Bevan would want to read now, but the book that would surprise him that he didn't know he wanted to read next.
Strange to think that Liza and Tam probably have walked down the main streets of their respective towns looking at people they know and where we see a new jacket and a haircut, they see a historical trilogy or a new book on ceramics.
Tam wouldn't do it very often, but sometimes we would persuade him to perform his 'party trick.' He would hate that term, but for us, that is what it was. A local would come into the shop, and my dad would go and pull a book from the shelves and put it on the counter. When the local came over with an armful of books, he would see the carefully placed title and, almost invariably, say, "Oh, I've been thinking about getting this, add it in."
A lot of people didn't know that not that long after my dad had worked in the bookshop, John Broom came in and said, "Tam, I'm retiring, and I'm giving you the bookshop. You may as well have my car too; I won't need it."
When my dad retired about 30 years later, he went in one day and said to his assistant, "Sheena, I'm giving you the bookshop," and he did. That is one of the reasons why it is probably still going today.
It's not smart or witty, but I want to close with my favorite thing my dad ever did in his bookshop. You have to remember this is the 14-year-old me.
Once customers had paid, he would ask them if they wanted to have their book "In a bag?" When they said "Yes," he would pull a brown paper bag up from underneath the counter. He had already cut the bottom off the bag. So he would pass his hand and the books directly through the bag and give the customer their purchase. All done with a completely straight face and no attempt to draw a laugh.
With that, I add a personal toast to "Liza, Liza, The Bookshop Lady" and her contribution to our Valley, and to the small independent bookstore owners struggling away, wherever they might be.
Colin MacPhail is a wine consultant and writer who lives in Calistoga.
Catch the latest in Opinion
Get opinion pieces, letters and editorials sent directly to your inbox weekly!