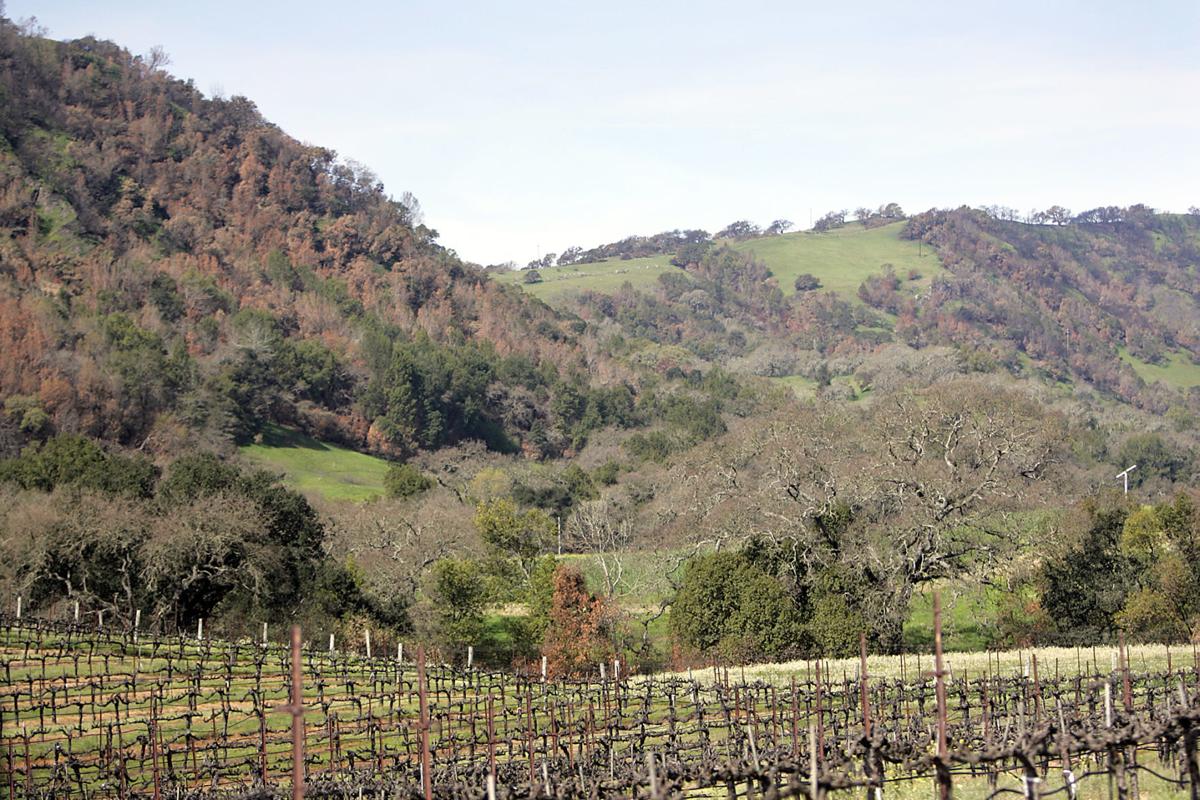 In the coming weeks, Napa County will have a rare opportunity to be a pioneer in addressing one of the world's most pressing issues: the climate crisis.
The county is considering a proposed Climate Action Plan, which lays out a framework for reducing the county's greenhouse gas emissions in the near and long term. This is a big deal. The choices Napa County makes this summer will impact communities for decades to come. But county officials are considering a flawed plan that falls far short of what's needed to truly curb pollution and fight climate hazards. That's deeply troubling. An international scientific consensus has established that human-caused climate change is already causing widespread harms. Climate change threats are becoming increasingly dangerous. Scientists warn that urgent action is needed. The Intergovernmental Panel on Climate Change — the world's foremost authority on climate change — issued a 2018 report with a shocking finding: Greenhouse gas emissions must be halved in the next decade to avoid climate change's most devastating consequences. Napa's communities, businesses and wildlife will be hit hard. A Stanford study estimated that by 2040 the amount of land in Napa suitable for premium wine grape production could shrink by half. By 2050, Napa's current grape output could drop by two thirds or more, according to a University of California study.
The county can also expect higher temperatures, increased flooding from rising sea levels and increasing storm surge, more variable rain falls and water availability, deteriorating water quality and loss of biodiversity.
In the face of these profound threats, Napa County should adopt a bold Climate Action Plan to combat the climate crisis and enhance the resilience of communities and ecosystems. Instead, county officials are proposing a measure that won't do enough to curb greenhouse pollution.
What is a Climate Action Plan?
California gives local authorities like Napa County a lot of control over local land-use decisions. But with that freedom comes a corresponding responsibility to adopt plans that address the environmental consequences of those land-use decisions, particularly the harmful impacts. California's Air Resources Board, the state agency charged with implementing much of the state's climate strategy, has emphasized the essential role of local governments in reducing greenhouse gas emissions. To fulfill this responsibility, cities and counties throughout California have adopted ambitious Climate Action Plans or CAPs. These plans lay out a blueprint for reducing local greenhouse gas emissions. Napa County first considered a CAP in 2012 but has since failed to adopt a plan.
CAPs present a unique opportunity for local governments to take a comprehensive and holistic approach to reducing greenhouse pollution. Counties can use CAPs to ensure new developments do all they can to limit their carbon footprints. These plans can also be used to monitor compliance with mitigation measures aimed at reducing greenhouse pollution, streamline the environmental review process and ensure a county does its part to meet California's ambitious greenhouse gas emission targets. At least in theory.
Napa County's Proposed Plan Falls Short
While some recent revisions by county planning staff have strengthened the proposed CAP, more can and should be done.
As a starting point, the CAP must consider all of Napa County's greenhouse gas emissions. It should fully account for emissions generated outside Napa County by activity within the county.
For example, exported goods or tourist travel to Napa from outside the county are emissions the CAP must account for. Sonoma County's climate plan was rejected in court for failing to include greenhouse gas emissions from activity outside the county that directly resulted from activity within Sonoma. Napa County shouldn't repeat that mistake. Napa County's CAP must also include specific, enforceable measures that will result in real, tangible pollution reductions over time. Vague and aspirational measures are not enough. Most troublingly, the county admits that its current CAP does not do enough to meet California's greenhouse gas reduction targets for 2050. Even if all the reduction measures in the CAP are adopted and implemented, Napa County will still fall far short of meeting its state-mandated pollution reductions. The proposed CAP is not the path forward. It's a dead end.
Climate Change Won't Wait
Scientific studies warn that if drastic steps are not taken, the climate crisis will irrevocably harm Napa County's drinking water quality, wine industry, wildlife, and natural spaces. While the community waits for the county to come up with an adequate climate plan, time is running out. IPCC scientists report that climate hazards are more urgent and more severe than previously thought. Significant reductions in emissions within the next decade are essential to avoid the most devastating climate change harms. Small steps or half measures are no longer enough. Napa County must meet its responsibilities under the law and to its citizens to adopt an aggressive CAP that forcefully addresses the climate crisis. Public comments on the draft environmental impact report for the CAP can be submitted to Jason Hade (Jason.Hade@countyofnapa.org) at the Planning Department until July 9.
Aruna Prabhala is a Senior Attorney and the Urban Wildlands Program Director for the Center for Biological Diversity.
Catch the latest in Opinion
Get opinion pieces, letters and editorials sent directly to your inbox weekly!