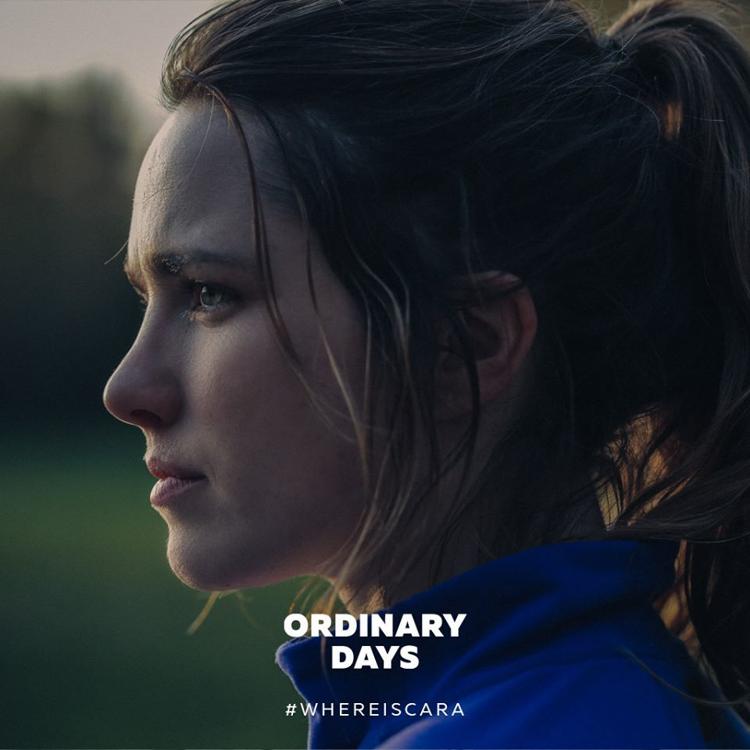 What I love about the Napa Valley Film Festival is that you can see so many film without ever leaving downtown Napa. It's all in walking distance. And if you plan it right, you have a time to grab a quick bite to eat between shows. Chuck and I stopped by Napa Palisades Saloon for some pub grub before catching "Ordinary Days" at the JaM Cellars Ballroom at the Margrit Mondavi Ballroom (aka the Napa Opera House/ aka above Blue Note Napa) next door. The JaM Cellers Ballroom is known as the venue for showing the "Verge" films. These films are quirky, heartfelt, suspenseful and surprising in all the right ways. Even if you don't like the films shown here, it is interesting as a fan of film to see what new directors are doing to push the envelope.
One quick note about the venue. The chairs are the comfiest folding chairs you could possibly sit on, but if you scoot even a half inch, it will sound like you are passing gas. Just embrace it. Everyone else if having the same issue, so just reposition yourself so you can be more comfortable.
NVFF Synopsis: "Ordinary Days" follows Cara Cook , an athletic, emotionally distant college student who suddenly goes missing. Her mother, Marie, becomes immediately worried while her father, Rich, is convinced there has just been a miscommunication. As the weekend progresses, reality sets in and Marie decides to reach out to the police for help. They are offered assistance in the form of Detective Jonathan Brightbill who has personal issues of his own. As Brightbill starts to put the pieces of Cara's disappearance together, the young woman's strength and resourcefulness are tested with every passing moment.
Sassy's Side: I loved this movie! This film is told in three parts. You start the film with Marie, a mother who can't deny her intuition that something terrible has happened to her daughter. Then you follow Detective Brightbill as he tries to piece together what happened to Cara. In the third act, you get to see the story from Cara's perspective. It is emotional and suspenseful and such a great ride. It's not the typical missing girl story. By telling the story from three perspectives you are taken on this subtle journey into an unsettling place of paranoia and hopelessness, but Cara's unrelenting spirit makes you hope for a happy ending even when all seems lost.
The audience I was with didn't seem to like the ending. I think they've seen too many stories about missing women and the search to find them that they've come to expect certain elements in the narrative. I loved the ending. I liked the choices the writer and director made and I was delighted to see to see something different. Maybe it isn't as emotionally rewarding as you might expect, but I think if you take in all the details we learn about these characters, the ending is quite satisfying.
After the showing, actress Jacqueline Byers (Cara) chatted with the audience. I know audience members didn't like the ending because the first man to comment said "I really liked this movie until that ending …."
Kudos for Byers for taking it all in stride. She's an actress. She's not responsible for driving the whole film. Although I did like to hear her talk about how she connected with her character and made some suggestions to the director and writers that did make it into the film. I like hearing about that sense of collaboration on these smaller films.
Byer delivers a dynamite performance even though the audience only gets to spend the last part of the film with her. I can't go into more detail without giving everything away, but this girl is one to watch. What she is able to accomplish during her time on the screen will rock you to your core.
Oh and one last thing: This film is only 82 minutes. Each scene is beauftifully constructed and has a purpose. Don't check your watch, your cell phone. Don't talk to your neighbor. Drink this movie in. During the Q&A, I was surprised by some of the conclusions that were drawn by my fellow audience members. There are a lot of subtle, quiet moments. Please pay attention.
"Ordinary Days" will be shown again on Sunday, Nov. 11 at the Acacia Barn in St. Helena at 5:15 p.m.