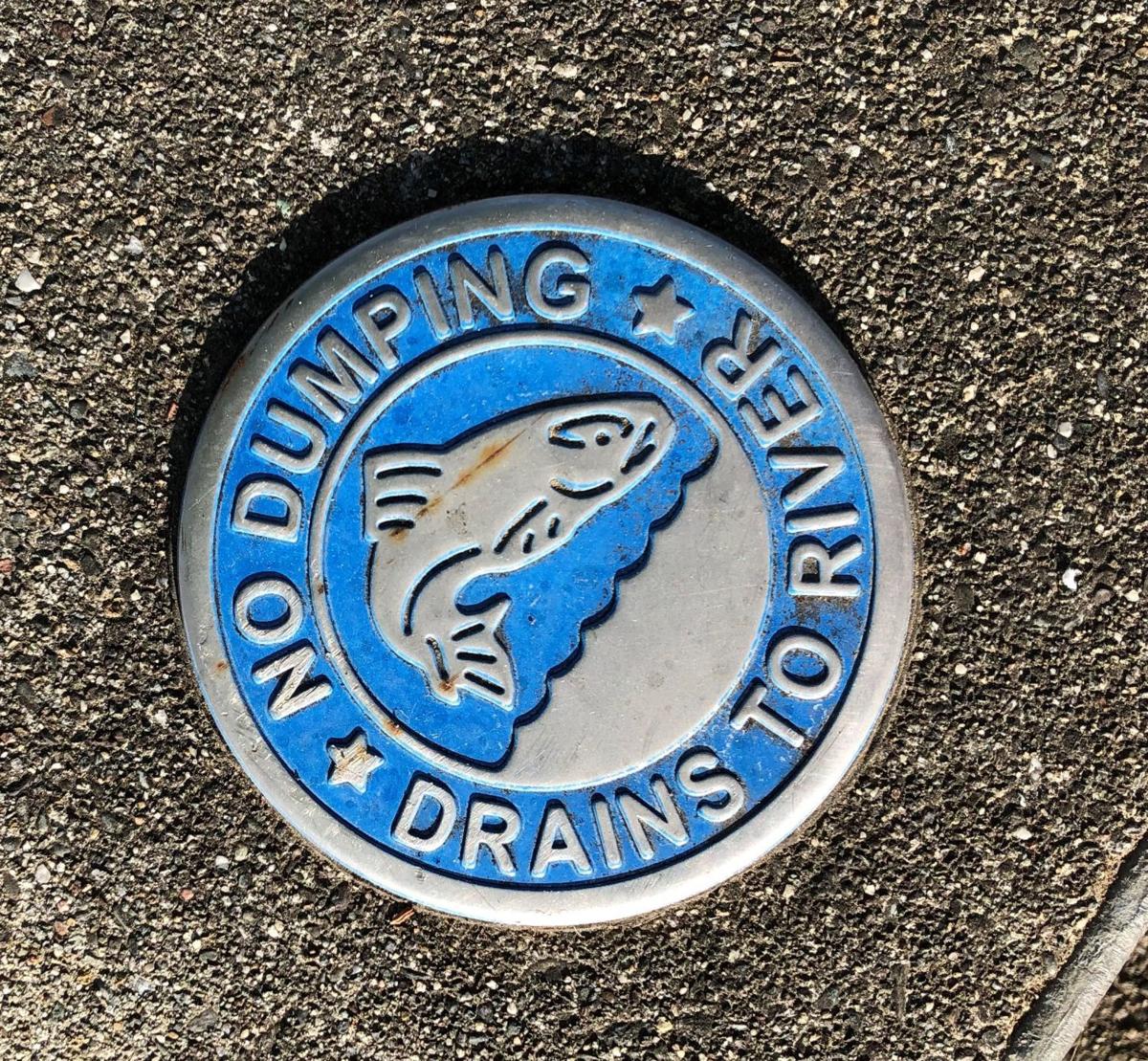 Thank You Gaylord Nelson… for founding Earth Day 50 years ago. There is no group of people in America that has benefited more than we fisherpersons. We are forever in your debt. Here's what our own John Muir said about Earth Day: "When one tugs at a single thing in Nature, he finds it attached to the rest of the world."
Nelson was a Democratic senator from Wisconsin and also its governor. His proclamation of Earth Day a half century ago has made our planet a better place. American Heritage Magazine called the first Earth Day "one of the most remarkable happenings in the history of Democracy," and now we benefit because we participate.
Napa County has been a leader in using the special day to show how easy it is to help, then celebrate our good works with a festival in town. I have fond memories of participation and enjoyment.
When the Napa Valley Fly Fishers club was existent, we joined a fly club from Fairfield to clean out a stretch of the fine trout waters on Putah Creek. In a half day we always grubbed up at least one truckload of trash, and sometimes more. One year we retrieved a four-door Datsun and a V-8 engine right along Highway 12 on the way to Winters. Took two wreckers to pull that Datsun out. Now you know those monster trash items didn't roll over to jump in the creek by themselves! Shame on us.
Then back to Napa, where the Napa County Resource Conservation District and other organizations set up an informational "Fair" on Second Street with plenty of entertainment and eats right around the corner on Main and in Veterans Park. Moms and dads brought their kids to learn about ways to make our Earth a better place to live, and see the joy it gives people. Mine was always capped off with that huge hot dog and Coke from the hot dog guy.
No, You Don't Have To Wait… till next April to start celebrating and participating in Earth Day. Have a John Muir moment with your kids at any roadside storm drain. There is plenty of safe space right on the sidewalk where they can start to learn about "when one tugs at a single thing…" A plaque on the drain shows a healthy fish surrounded by the words "No dumping – drains to the river." It also drains to the bays and oceans across the globe. I don't want to go all "Aunty Teacher" on you, but you can see the other teaching moments here.
I Learn From Readers… almost every week. Thanks for that. In my 18 years as a columnist, that has mounted up to helping me do a better job for you.
Case in point: Last week I showed you a photo of my first-ever 10-pound Clear Lake largemouth bass. It triggered a quick reader response that I probably should not go bass fishing in the spring when they spawn. While applauding his concern for the health of the fishery, I need to tell you some more about that particular fish and spring fishing during the spawn:
1. Take a close look at the fiberglass mount. Not many natural fish have a red pipe cleaner for a gill. After a quick pic, that big healthy live fish was back in the water unharmed – while the fiberglass replica is home adding to my happy memories.
2. Have I ever knowingly fished over bedding bass? Yes, once – years ago in a Central Valley lake, and was punished for it; we got skunked that day.
3. Have I inadvertently trolled over or fan cast over bedding fish? Probably.
4. Lastly, that bass in my column was on a mission, pushing water along the edge of the bank in Corinthian Cove. It was not hunkered down over a spawning bed.
5. So, I'm going to keep on fishing in the spring, practicing quick catch and release most of the time. My neighbors insist that I bring home some salmon or sturgeon when I'm lucky.
6. Readers: help me learn some more: Tell me your own stories about spring fishing and catch and release. I'm at acorn_3@comcast.net.
I Need To Fish… getting twitchy here waiting to be able to fish again. Some recent widespread action reported in the Hot Sheet on monster stripers in the North Delta seem to be propping up my promise to myself – that most of the fish I'll be targeting will not have been fished over for months. So they will be less wary and more eager to bite my lures – yours, too.
Here's some good news from Captain Craig Hanson (415-361-7757) on the six-pack Argo out of Fisherman's Wharf: "Obviously, getting back to business is what we're all hoping for soon. Using social distancing, the Argo will be up and running by the end of this weekend. Taking a max of four anglers can keep everyone separated by more than six feet at each rod holder. If you don't feel comfortable joining another group, that is understandable – we will run with as few as two anglers."
Meanwhile, stay home , stay safe, and get your fishing gear ready to go.
Be the first to know
Get local news delivered to your inbox!