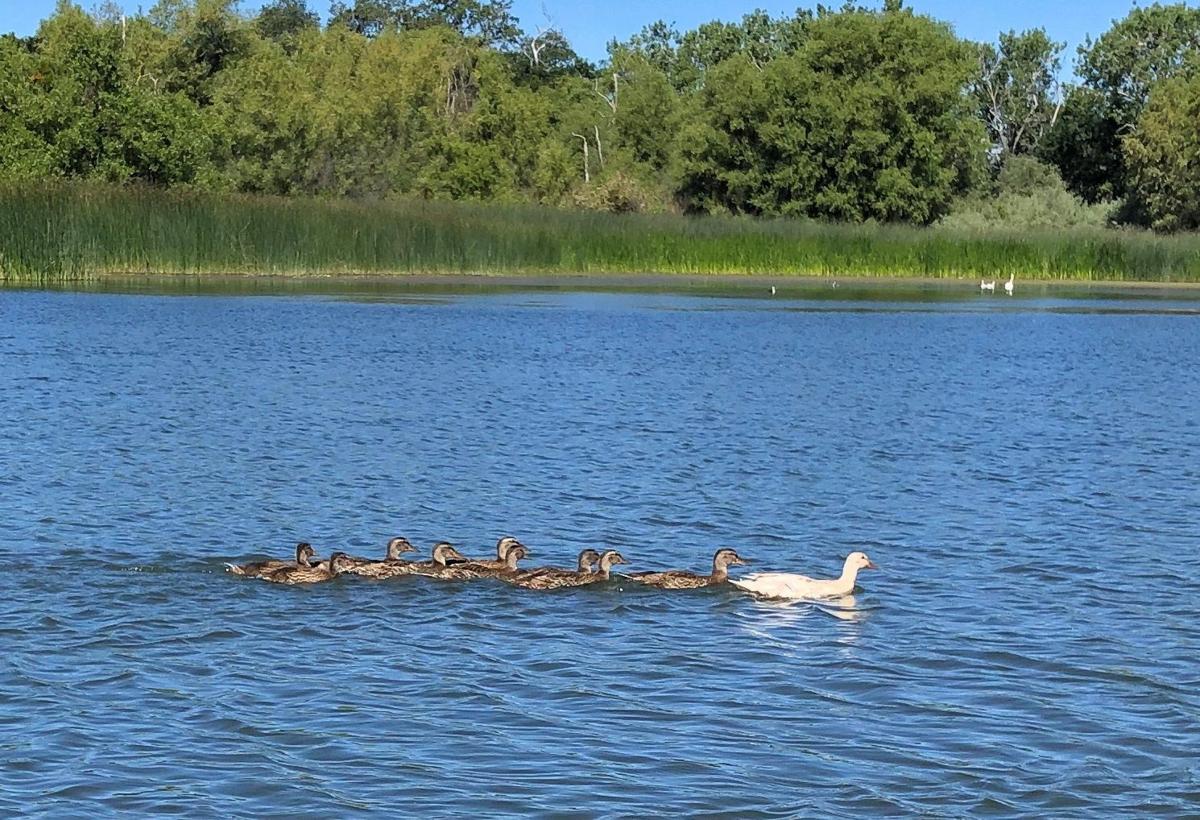 Clear Lake Comes Out On Top… of Bassmaster Magazine's all-time best bass lakes. They crunched the numbers from the research that created their annual Top 100 Best Bass Lakes from the past decade, and Clear Lake stood tall at No. 1. Interestingly, it never got to be No. 1 in those annual ratings, hitting second place in 2014. But consistency paid off, as it never ranked below tenth.
* I discovered Clear Lake years ago when I was invited to fish in their annual chamber fundraiser, the "Pro-Celeb" Bass Tourney. A Pro was anybody with a boat and a celeb was anybody with $75. On a couple of occasions, Mike Thompson and his partner paired off against me and my partner with a side bet to be paid to the chamber by the losers. In the two years, we split one and one.
*More than bass? Sure, big catfish and crappie – each with its own annual family style derby.
*Stuff to tell your kids? Experts tell us that Clear Lake is over 300,000 years old – the oldest lake in the world. Its bottom keeps wiggling and shaking causing natural sediments to drop through and not accumulate. Other lakes can last as much as 10,000 years before this natural occurrence fills them up, and flattens them out. Clear Lake is our largest natural lake. Do a "gotcha" when somebody tries to tell you that Tahoe is. Nope, a third of Tahoe is in Nevada.
*Clear Lake is close by, accessible, and fishes well all year long. I have caught and released three 10-pound largemouth bass there spanning the seasons. My pro guide, Bob Myskey, put me on two of them up Adobe Creek on a rainy, early spring day – and my personal best at 10.1 pounds, this past fall on a top water popper at Monitor Island.
*Continued evidence that Clear Lake is now not some old dried up pond: This week Tony and Will Grech caught and released 100 big bass in two five-hour sessions. Yes, 10 bass an hour. My grandson Jack and I hit those kinds of numbers in two days together with Bob late last fall.
*What else? It is in a big beautiful bowl with lots of other wildlife to see every trip. Just two weeks ago, we saw a huge bald eagle soaring on the thermals beside the ridge at Soda Bay. Later we spotted this Mother Duck with a raft of big ducklings out for a morning family cruise.
*"Aww Shucks," you say, but this lovely story is true. Back in the late 1930's an old grandma lived by herself halfway up on the west side of Mount Konocti, facing the setting sun over Lakeport. On sunny days at 3 o'clock, she flashed her hand mirror in the sun to tell her granddaughter in town that she was OK.
Clear Lake Resources… that suit me. This is not a compendium of travel resources — just some features that have served me well over the 35 years I have fished there.
*Pro fishing guide Bob Myskey (fishclearlake.com; 707-349-4460) is a professional guide in every way. He is also good with new anglers and novices; he has fished three generations of the Ryans. Don't worry if he is booked and might have to suggest that you fish with one of his protégés. I have fished with two of them and never lost a beat.
*Lodging. Skylark Shores in Lakeport (707-263-6151) is my go-to place. Their lakeside rooms include patios with barbecues and picnic tables. Call in the afternoon and talk to Steve. He is a wonderful hotelier.
*Lodging Uptown Style. Don't miss the beautifully restored Tallman Hotel (tallmanhotel.com; 707-275-2245), Lake County's top-rated hotel, in Upper Lake. It's a classic.
*Eats: Reserve a nicely shaded table in the courtyard of the Tallman Hotel's Blue Wing
Saloon Restaurant (707-275-2233) and get ready to be pampered.
*More Eats: In Kelseyville, don't miss the Saw Shop Gallery Bistro (707-278-0129). It has one of my favorite menus, containing wonderfully inventive items.
*And, to start your day in Lakeport, don't miss Susie Q's Donut Shop on Main Street (707-533-7400) before heading to the ramp. Grab your boat sandwich there, too.
You Probably Hate… "I told you so's." But It's fun for me to tell loyal readers that I have told the Clear Lake story over and over — and to have it validated by Bassmaster Magazine.
Be the first to know
Get local news delivered to your inbox!