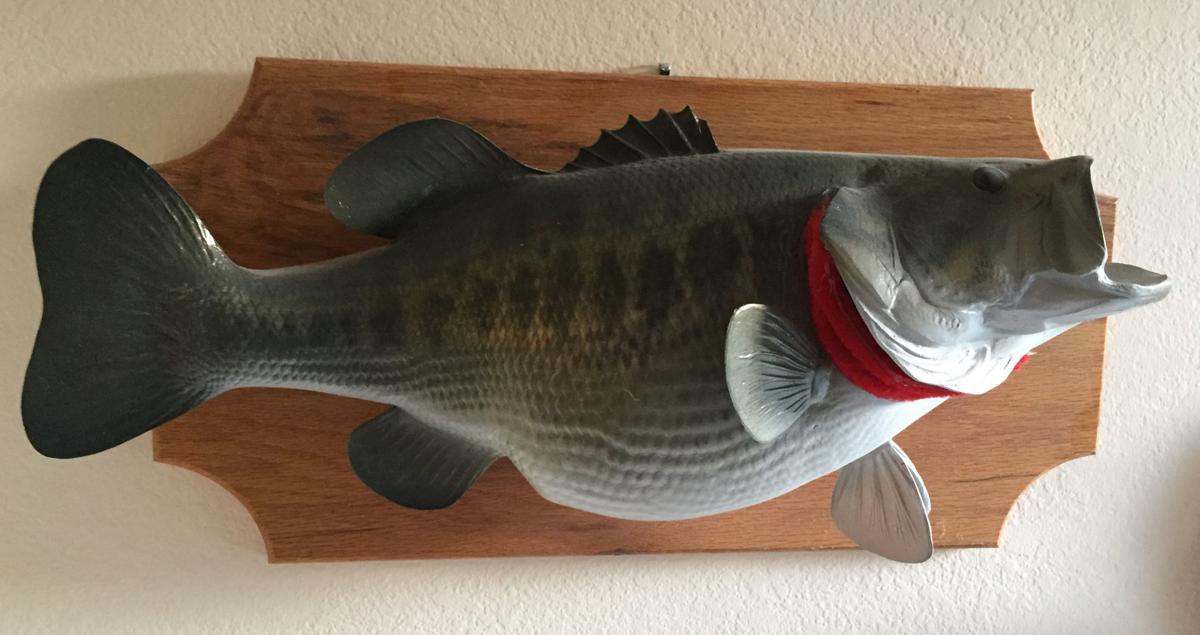 Don't Go Out… without these updates on our local fishing scene.
* Under the "hope a hope a hope" theory of fishing, my guides tell me there will be a spectacular bite when our fisheries reopen following the coronavirus pandemic. Just think about it: those fish will not have been fished over for months and will be less wary of artificial lures. Also, they will not have been hooked or seen their buddies yanked out of the water for a while. No ominous 21-foot boat shadow to scare them.
I can't wait to hit both Clear Lake for bass with pro guide Bob Myskey (349-4460) and the Sac at Redding for wild rainbows with pro river guide Kevin Brock (800-995-5543). They are probably having to re-do their earlier bookings, so call them right now to try to get a high place on their schedule.
* I just spent a lot of minutes trying to get a list of California waters that are closed or open to you for fishing right now. I failed. Locally, Berryessa, Hennessey and Clear Lake are closed, with no sure indication of when they might or will re-open. I'll try to keep you posted. Stay tuned.
Three Five Oh… that's how long my Upvalley readers have been with me in the St. Helena Star sports section, where this column also runs. Yep, this was my 350th "Fishing Is My Day Job" column in the Star.
It all started back in April 2002 when then-editor Charley took me to lunch and told me he was looking for a fishing columnist. It went right over my head till dessert, when I said, "Let me go home; I'll write a sample column for you to consider." And I got the job. A note of caution to all job seekers; at that magic moment of agreement, ask for a lot more money – you can always come down.
It is still exciting to me that some readers have checked me out 350 times as they sat by their reading tables. Parents and grandparents have marked the progress of their kids' lives with trip-of-a-lifetime fishing events that I have been privileged to recount for the village.
Earlier I told you about my friend, Ric Bollen, who went halfway across the world to catch a monster arapaima in Guyana. I have known Ric and his sister since they were little kids. Their dad, Bill, and I worked at Beringer and their mom, Jo, never missed giving me a hug.
Take A Trip down Memory Lane… with me. First, a list of April's special symbols. Birthstone is the diamond; it's the month of the Ram (Aries till the 20th, then Taurus). It is said that the ram comes from the appearance of stars in the constellation of Aries, the first sign in the zodiac. We Ryans are fully invested in April – I was born in April; my son, Alex, was, too. Barbara and I were married in April. I caught my first 10-pound bass in Corinthian Cove at Clear Lake in April with Jack Steffan at the net.
And Some More April Stuff… In 2002, Tiger Woods claimed back-to-back Masters at Augusta. In 2003, U.S. troops captured Baghdad. In 2004, Barry Bonds hit his 661st career homer to pass his godfather, Willie Mays, on the MLB all-time list. In 2005, Cardinal Joseph Ratzinger became the 265th pope—Benedict XVI. In 2006, construction began on the Freedom Tower for the new World Trade Center in New York City.
In 2007 was the Virginia Tech massacre, where Seung-ui Cho killed 32 and injured 23 before committing suicide. In 2008, Danica Patrick became the first female driver to win an IndyCar Series race, the Indy Japan 300, at Twin Ring Motegi. In 2009, Chrysler filed for Chapter 11 bankruptcy. In 2010, Kobe Bryant signed a three-year contract with the Lakers worth $87 million.
March Madness basketball at the 2011 NCAA Tournament ended with the Connecticut men beating Butler, 53-41, and the Texas women beating Notre Dame, 76-70. In 2012, Stanford QB Andrew Luck went to the Indianapolis Colts in the NFL draft. In 2013, horrific Boston Marathon bombings killed three and injured 183 in two explosions near the finish line.
In 2014, the Council of Europe suspended Russia's right to vote. In 2015, German measles is declared eradicated from North and South America. In 2016, Cal QB Jared Goff is the first pick in the NFL draft by the L.A. Rams. In 2017, comedian Don Rickles died at 90.
The 2018 baseball season saw Oakland A's left-hander Sean Manaea toss a no-hitter at the Boston Red Sox. In 2019, more than 700 people were infected with measles in the U.S. – the highest number in 25 years. In 2020, Bernie finally dropped out of the Democratic race for U.S. President.
Meanwhile… let's take some of our extra time in our stay-at-home situation to continue our fight to save special waters from the rich old white guys.
First up is our critical and unique San Joaquin-Sacramento Delta where we Northern Californians farm, fish, recreate and live. It is a major natural resource that is under siege by those fake Wall Street farmers who want more cheap water sent down to them, at a discount. This water grab has been going on forever, since we initially gave them some water at a discount. Now Trump has wedged himself into the battle.
Let's keep our own water for ourselves. That's what they would do if the situation were reversed. Take pen or keyboard and ask our representatives for help. All of these fine officials are in the phone book. All of them tell us that they want to hear from us. Join me in contacting Mike Thompson, Bill Dodd and Cecilia Aguilar-Curry to ask that they stay vigilant on our behalf. Get prepared by looking at information from Barbara Barrigan-Parrilla at Restore the Delta at barbara@restorethedelta.org.
Then keep a look at the Pebble Mine fight on magnificent Bristol Bay in Alaska. Trump has signed on there, too, to help some other rich old white guys get an OK to dig a mine there. Just one tragic weather event or series of unusual storms could overwhelm that mine and pollute pristine Bristol Bay permanently.
Look at the loss to humankind: Bristol Bay delivers half of the world's supply of sockeye salmon every year. In 2019, that was over 50 million fish we need to eat. The lifestyle and sustenance of the native Alaskans who live there is at full risk. Read all about it at Defend Bristol Bay at info@defendbristolbay.com . Click on to "donate now" to join the fight. Thanks.
Be the first to know
Get local news delivered to your inbox!