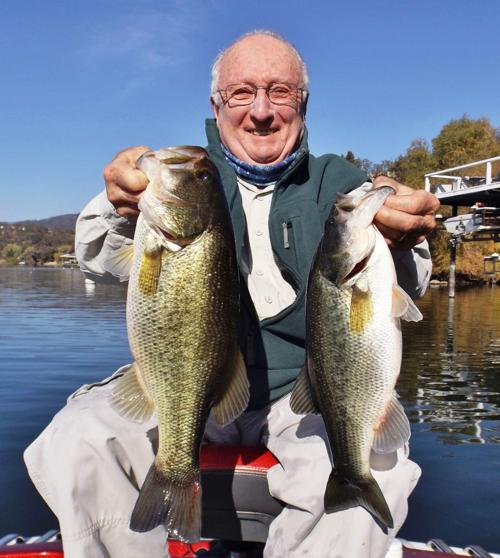 This Is An All Points Bulletin… to my "Band of Fishing Brothers." Join me in showing solidarity with the native Alaskans who live around Bristol Bay. They truly deserve our support. They and their families have been existing forever on the Bristol Bay sockeye salmon that are what they simply call "Life."
I just sent a check to "Defend Bristol Bay" to help defeat a proposal to dig the Pebble Mine there. Who's next in Napa County?
Loyal readers, anglers, hunters, outdoors enthusiasts, environmentalists and conservationists – even school clubs, social clubs and service clubs and their members are certainly prime givers. With a population of 141,000 in Napa County, if only 10% gave just $5 we could send "Defend Bristol Bay" $70,500 to help hire the legal teams they need to fend off the Pebble Mine proposal. Bristol Bay is the wrong place for a mine. Just one big weather event, and/or mine malfunction, and we lose vital food supplies.
What's in it for us? Bristol Bay delivers over half of the world's supply of sockeye salmon every year. This year alone, 56,000,000 have been caught there. Every expert on the subject tells us that humans will need to eat more foods from the sea – very soon. Those cute little net growing pens in bays around the world will not produce the quantities of fresh wholesome seafood that can come from the wild.
So, here ya go: Go online to defendbristolbay.com/take-action to contribute and learn more about this pending disaster if we don't stop the Pebble Mine. Tell me your thoughts and actions. Would you like me to include your name as a contributor? Just email me at acorn_3@comcast.net. Thanks a lot.
You have free articles remaining.
Meanwhile, Closer To Home… Stan Press and I went largemouth bass fishing with pro guide Bob Myskey on Tuesday and Wednesday. Bob put us onto 51 largemouth bass over the two days – that is an average of a bit over five fish boated and released per hour. Big ones were shy, but have a look at those in Stan's hands – dandy, fat largemouth bass that would be tournament winners back in Rhode Island.
Temperatures were interesting: early morning air temperature was about 38 degrees and moved up to the mid-80s as the day progressed. Water temperature was about 68 early and a bit over 70 later in the day. As you know, anything over a 50-degree water temperature is great.
Once again, I was struck by the energy and beauty of Mother Nature's critters on the move. Clear Lake is full of baitfish, so it's full of birds chasing those tasty little morsels. We saw at least 1,000 birds chasing pods of bait, including huge white pelicans as big as your favorite dog. A bald eagle soared over a cove in regal fashion. Be sure to show your kids an eagle in flight. They (and you) will never forget that majestic snow-white head that lights up in the sun. Yep, there is more to fishing than – just fishing.
Read 'Em And Weep… The Oct. 25 issue of Western Outdoor News had this to say on page 4 about the dismal handling of trout plants by the California Department of Fish and Wildlife: "Trout plants in California have declined by 39 percent since 2012 and by 50 percent in pounds of trout. DFW@ trout plants went from over 4 million pounds in 2012 to barely over 2 million last year … and many anglers are simply not buying licenses or fishing anymore." Makes you wonder about the business sense at CDFW. Would Ford let the sale of its F Series pick-up trucks drop from 909,330 vehicles sold to 454,665 and still keep the same president?
We need stronger oversight from our state senators and assembly members, as well as Gov. Gavin Newsom. The CDFW has been ignoring us for the 45 years that I have lived here and bought fishing licenses here.
I'm enthused by the NorCal Guides and Sportsmen's Association that is building a new band of fishing and hunting brothers up in Yuba City. They get 800 attendees paying $100 each to attend their annual fundraising dinner. The NCGASA board is smart and driven to help us old guys at the end of the dock fishing with some string and a bent pin finally get full value out of our highest cost in America fishing license.
It's time for Senator Bill Dodd (senator.dodd@senate.ca.gov) and Assembly Member Cecilia Agular-Curry (assemblymember.aguiar-curry@assembly.ca.gov) to tell Gavin that it's time to pay attention to anglers and hunters. Remember, America's first environmentalists and conservationists were its hunters and fishers. It was simply "enlightened self-interest." They knew they would need another trout and rabbit for the campfire tomorrow night, too.
Be the first to know
Get local news delivered to your inbox!