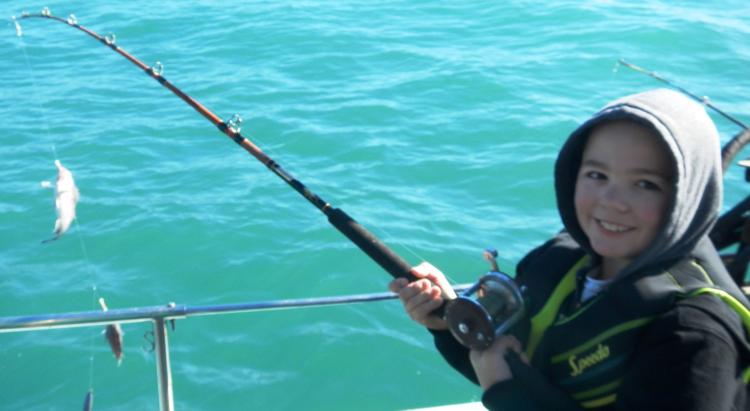 Charles Jackson Is Back… in the news. Ten-year-old Charles, from Napa, is a serious fisherman. Last time you saw him here, he had fooled a bunch of Tahoe trout. This time he took some holiday break time to limit out on crabs and rockfish, fishing with his dad on the New Sea Angler out of Bodega Bay.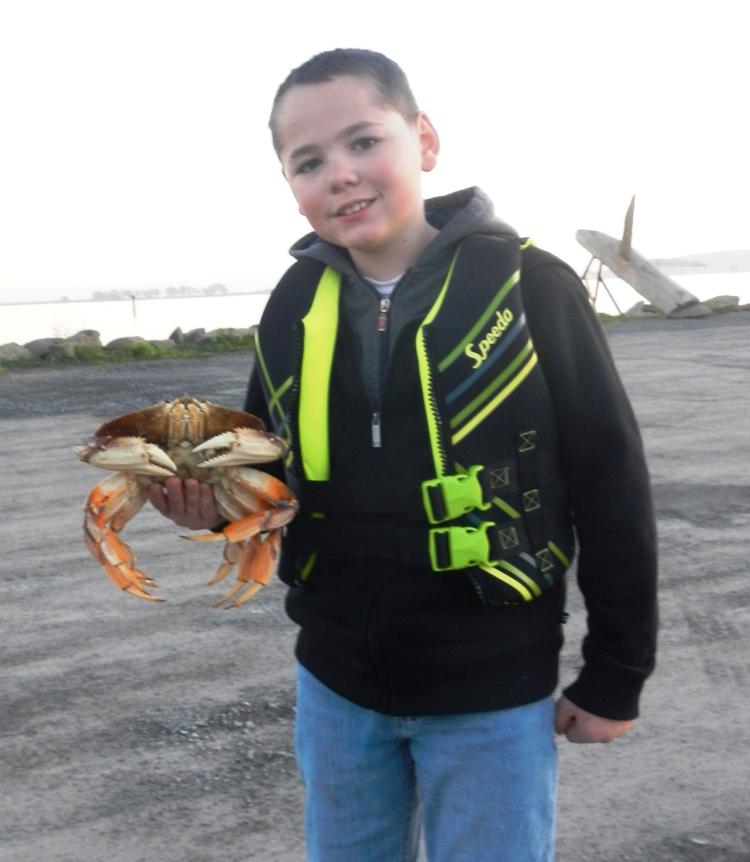 Winter Fly Fishing For Steelhead… is as pure as you can get. Cold water, remote streams, silver bullet fish, worthy adversaries – all line up to do battle with an intrepid angler with only a skinny little rod, even skinnier line and a fly he or she tied from some animal pelt and hair. It is the ultimate battle, one that attracts outdoor sportspersons year after year.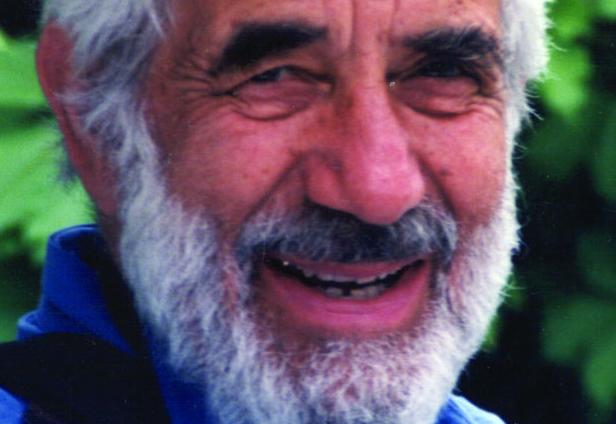 Fast forward to my friend and Sweeney's field scout, Jose Rubin (307-8078). I call him JR. He told me of a challenging trip he made to fish the Trinity for steelies. JR said there was good action and he fooled a number of fish with golden stones and deep with egg patterns. I'd expect that to continue, or even improve, with the paced rain storms coming. They keep the fish moving upstream without blowing out to river like big storms do. Stop in at Sweeney's and say "Hi JR, show me some of your hot steelhead flies."
Napa County Resource Conservation District's… January newsletter had some items that caught my eye.
*Donations to the RCD in the past two months totaled $5,815. Thanks to all the donors who understand that our marvelous RCD makes Napa County a better place to live – every day.
*And, the RCD is up to date on issues of importance. Look no further than their "Re-Oaking Project." Over the past six years, they have been planting native oaks all around Napa County. Here's your chance to join this important initiative. Contact Anna Yip at annay@naparcd.org or 690-3117 for details and instructions.
*"Wild American Canyon" program for Wednesday, Jan. 23 is called "Feathers, Fur and Scales" and starts at 7:30 pm. at the American Canyon Library, 300 Crawford Way. You'll meet WildCare's rescued, nonreleasable wild animals during this unforgettable presentation. These animals act as ambassadors for their species and help raise awareness of their plight in the wild. We have attended four WILD series events – all were sold out. They are the perfect place to show your kids why we all need to be engaged in wildlife activities. Come early.
A New First For Clear Lake… Clear Lake's Premier Crappie Tournament on Jan. 26 at Clearlake Oaks. Executive Director Ed Legan said the timing is perfect. The lake is full of big, tasty crappie. He guided clients to a catch of 62 crappie the other day. Big fish are going 2.5 pounds and 18 inches –
the biggest I've ever seen.
Tourney Details: A two-man team pays an entry fee of $60. With full payback based on a full field of 50 teams, the winner gets $1,000, second place $800, third place $500, fourth place $400, and fifth place $300. Start time is at 8 a.m. Jan. 26. Weigh-in is at 3 p.m. There's a 10-fish limit and 12-inch minimum length.
The good news, and bad news, is that the event is already fully booked. But stay tuned. I'm told the organizers are looking for additional tournament dates. I'll post you early enough for you to sign up.
An Old Friend In Sacramento… is a week earlier. I know you don't want to miss this year's International Sportsmen's Expo at Cal Expo Jan. 17-20. It's the place to update yourself on all things outdoors with solid emphasis on fishing. See and hear legendary fishing guides and outfitters. Have company experts at every booth take you through a checkout of each of the new items on your bucket list. Then come back and buy them locally.
*Hours: Starts at 11 a.m. Thursday and Friday, and 10 a.m. Saturday and Sunday.
*Tickets: Adults are $16, active military and those age 15 and younger get in free.
*Parking: At "Cal Expo Parking" is $10.
*Address: 1600 Exposition Blvd., Sacramento
And, Finally, In The Salt… the turn of the calendar has closed the very successful rockfish season. But don't despair, party boats are looking into offering traditional "crab and dabs" combo trips. Present high retail prices for crab are keeping the boats targeting crab busy. Better make your reservations now.