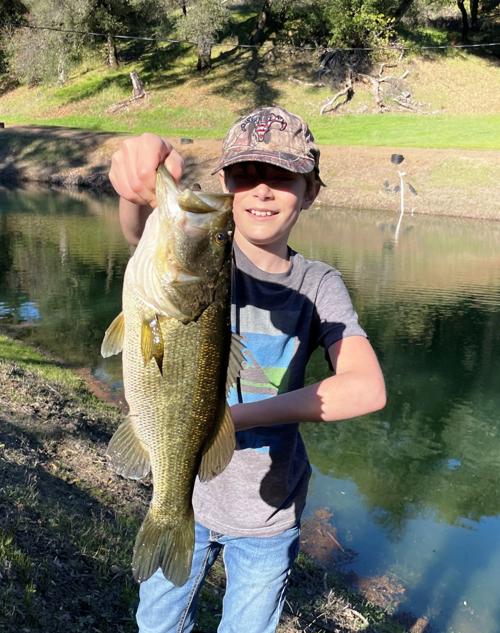 Jasper Dewyer… is St. Helena's newest hot angler. Here he is with a dandy 3-pound largemouth bass he caught in a nearby vineyard pond on Feb. 21.
If we ever have a trophy for "speed fishing," Jasper will surely win. In just 30 minutes, he caught a total of five bass using jigs and swim baits. I'm sure Jasper joins me in asking all anglers to treat their time fishing in private ponds carefully. Let's be sure to ask for permission before going on private property and be sure to pick up any stuff we brought in, leaving the area as clean as it was before. I call it "pack it in and pack it out." Thanks everyone.
We're offering our best deal ever with this Editor's Special. Support local news coverage by subscribing to the Napa Valley Register.
Jasper is 12 years old and attends Robert Louis Stevenson Middle School in St. Helena. I'm hoping that when he gets to high school he will take a look at joining the St. Helena High School Fishing Club.
And, Remember Spring Snakes… will be out in this continuing sunshine soon. Country lanes and walks through dry grass are places where rattlesnakes will be moving as the temperature warms. That movement is usually highlighted by them getting out into the sun early, and going back into their nests as the sun goes down. Please stay aware as you move around during these day parts. No, don't be afraid; don't stay home. Just keep a sharp eye out. If you hear a rattle, back up.
Moms and dads, I'm told the biggest reason for rattlesnake bites on kids is that kids pick them up. Be sure your kids are smarter than that. Other sure ways to get bit is to put your feet or hands someplace where you can't see them, which means you can't see the rattler, either. Think simple places like your backyard firewood stack. Rattlers love to live in wood piles. Don't go for an armful of wood without checking the area carefully — one friend used to throw handfuls of gravel at the stack to chase the snakes away — or at least warn them that you are on your way to the woodpile.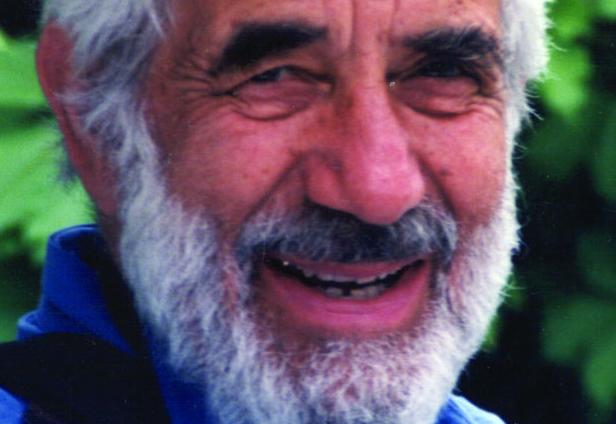 Still Nearby… Berryessa doings, as reported by Publisher Peter Kilkus at the Lake Berryessa News (lakeberryessanews.com). This caught my eye: Peter's important online newspaper will be a key ingredient as Berryessa comes back into the sunlight, and limelight, when Napa County completes its quest for the right operators to open more full-service concession areas. News, information, important notices and stories about big bass caught and advertising space will be necessary in a new modern resort area.
You can figure out all of the reasons why Lake Berryessa News' revenues have been crunched in the past few years; a lack of lake activities that need concessions to draw visitors, fires and COVID-19 come to mind. So please join me in making a contribution to Peter that will help him bridge the gap until lake business cranks up.
Here's where I sent my little donation check: Peter Kilkus, 1515 Headlands Dr., Napa, CA 94558. It's obviously not tax-deductible. If you'd like to be more modern about your contribution, call Peter at 415-307-6906 or email him at pkilkus@gmail.com. Like Paypal or Venmo? Peter's username is pkilkus@gmail.com.
Meanwhile… get set for a great spring bass season in 2021. This month's full moon is late this year, March 28. Don't miss this "trigger for the spring bite. We like three days before — and three days after — so we'll be on the water on the 25th. Stay tuned. Jim Munk told me another trigger was when the red bus bloomed. Keep an eye out for that.
California Delta… has been creamed lately by huge minus tides and gusty winds to 40 mph. The March 2 Weekend Wrap Hot sheet told us "the only limiting factor to success was the high winds making anchoring impossible on Saturday." But the Delta still seems to be full of sturgeon. I'm naming Captain Joey Gamez out of Golden State Sport Fishing the king of the diamond back guides for 2020-2021.
Look at these numbers his clients caught in three trips: 13-slot limit sturgeon and a bunch that were either shakers or oversize. A slot limit sturgeon in our waters must measure 40 to 60 inches, nose to fork.
You can keep only one per day and three per season, but don't miss catching one; they are big, strong and smart. Oh, by the way, they are almost all meat and taste great. So tell the neighbors to fire up a BBQ and lay in a good supply of Decoy's new premium wine-based seltzer. Make mine their Sauvignon Blanc with Vibrant Lime; it will be the perfect sturgeon go-together.
Where Are My… water level comments? Well, a funny thing happened on the way through the winter — no rain, so low water everywhere. Sorry about that, anglers. Here's a "sign-out" in this past rain year: it wasn't good for fishing, and can have a negative effect on the spring season. We're in uncharted territory. Keep me posted on your early spring fishing trips regarding water level impacts, if any. Thanks.
WATCH NOW: THIS FISH MAKES SPEARS OUT OF ITS SPIT TO CATCH DINNER