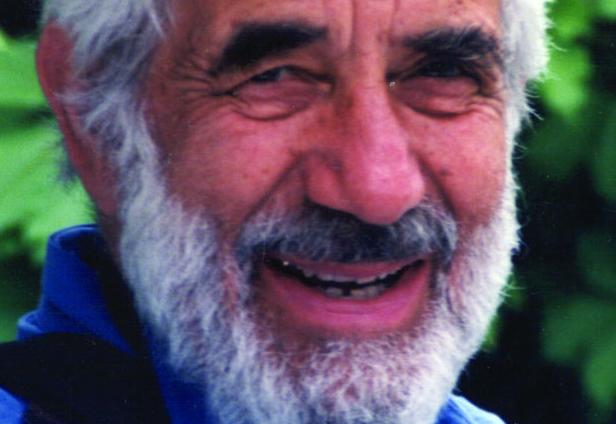 Local Resources Come First… Brandon Abernathy from RodDown Guide Service (927-6745) told me that he was still fishing his clients for striped bass on the Delta.
Sounds like the right move. Recently, St. Helena angler Eric Titus and a friend caught and released 35 keeper stripers on the Delta.
Always on the lookout for sturgeon nearby, I asked Brandon to predict their arrival. He's guessing December, but quickly said that we'll need some gully-washer rainstorms to muddy up the Napa River. That washes tasty little critters downstream and rings the diamond back's dinner bell. Stay tuned.
Spreading The News… Recent reports on Delta and river salmon action have not been too encouraging. And just when we start to give up on them in the salt, a bunch of big ones show up on the mooch off of Bird Rock.
What a perfect time to book a triple combo trip and fill up a big bag of fresh ocean protein — rock fish, ling cod and salmon. The Tuesday Hot Sheet said Captain Rick Powers out of Bodega Bay Sport Fishing scored 72 ling cod (to 19 pounds) total in two days on the water. Add in "quality rockfish" limits and your bag gets filled.
And, your 10 Dungeness crab per trip are just around the corner. Our recreational crab season is scheduled to open in just 15 days, on Nov. 7. Book your trips now; the biggest and sweetest crabs come early, before the commercial season gets under way. Add crab to a combo trip, and it is our time to shine. The holidays are coming.
Here's a rare little wrinkle that might be fun to put on your bucket list. On Nov. 7 and 8, you will be able to fish for both king salmon and Dungeness crab. Plus lings and rocks (open through Dec. 31). I'm calling that a "Super Combo Opp."
Bay Action… has included some hot white sea bass action recently. My friend Craig Hanson, captain of the six-pack Argo out of San Francisco's Fisherman's Wharf, scored limits (three each) for his three clients — with a dividend of four halibut.
You get pampered when you fish with Craig. He just refitted the Argo, so that has lots of room and all the amenities. Add in Craig's 40 years of close involvement with the fishing scene here, and you'll have a good experience. Call Craig at 415-361-7757; tell him Ryan sent you.
Mix it up a little. Drive down the night before and stay in the Fisherman's Wharf area. Eat dinner at Restaurant Gary Danko (garydanko.com) and get ready to be pampered. It has been my favorite restaurant in San Francisco since it opened 19 years ago. Then, the next morning get some breakfast and boat lunch at the famous Boudin bread bakery just across the square from the Argo berth.
Delta Sturgeon Stay Hot… as the warm water pushes king salmon through at high speed. As Alan Fong of Sacramento's Fishermen's Warehouse outlined in the Hot Sheet, usually Delta water temperature should be around 58 degrees now, causing the salmon fishing action to take off. But the present unseasonable 62-68 degrees pushes them right through. Even if you do catch one, you'll have to battle with sea lions to actually get it in.
Bankies, listen to Johnny Tran at New Romeo's Bait and Tackle in Freeport. He's reporting good fishing at Eight Mile Road for crappie and bluegill on live minnows, and plenty of action on red ear perch at the Delta Loop on red worms or jumbo red worms.
We Have To Pay… to play. That was my mom's standard answer to our responsibilities back in my tiny Rhode Island home town of Peace Dale. It has stuck with me all these years. Here are a few opportunities for me to continue. Hope you'll join me by contributing to:
*The "Restore The Delta" team, led by executive director Barbara Barrigan-Parilla. We need their eyes on the many challenges to keeping our Delta viable and working for us. Remember, it is our water — not for some rich old white guy farmer in Bakersfield. The pandemic and wildfire activity seems to have diverted some income streams that Barbara needs to continue to function on our behalf. Please go online to restorethedelta.org/donate and contribute a few bucks. I just did.
*There are a series of old and harmful dams on the Klamath River that are keeping salmon from miles and miles of perfect spawning grounds. We see some good movement in agreements to take some, or all of them, down. But it's no time to back off. Go online to bit.ly/3meaqKV and help us keep the heat on the decision-makers.
*Last, but not least, is our need to defeat the Pebble Mine proposal for pristine Bristol Bay in Alaska. It's the classic "rich old white guy" caper. They have enlisted Donald Trump to push authorities to rush the approval through.
One misadventure at the mine, or unusual weather event that contaminates that water, and kiss over 50% of the world's supply of sockeye salmon goodbye — forever. That was 59 million sockeye salmon in 2019. Time is short. Get caught up on the situation and donate at bit.ly/2Hj1Fk6. Thanks for being willing to "pay to play."