1443 Main Street Suite 235
Napa
,
CA
94558
Last Updated: September 18, 2018
Welcome to Peace of Kate!
I work with individuals who have the deep seeded desire to further their personal growth. Whether they are experiencing anxiety, depression or feelings of discontentment, I teach the tools necessary to achieve a more peaceful way of life. When thinking about beginning a new career, expanding a family or working through limiting life patterns and beliefs, fear is an integral part of the growth process. Feelings that can be seen as holding someone back, can actually be used to propel them forward. I support my clients by providing feedback, accountability, encouragement and guidance as they work to know and trust themselves.

My experience is, when my clients learn the process of hearing the voice that resides within themselves, beautiful shifts begin to occur. They awaken into the space where daily existence is rooted in love, joy and peace.

"When the student is ready, the teacher will appear" – Buddhist Proverb
About Kate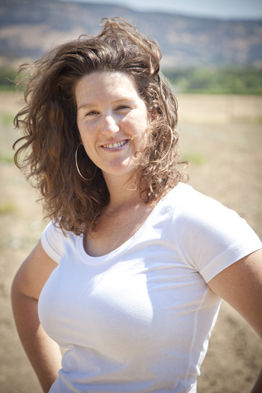 Living with anxiety has been one of the biggest challenges of my life. It has also been one of my greatest teachers. I began having anxiety attacks when I was 26, and I have learned how to work with it so I can understand where it is coming from. Sometimes it is blaringly obvious, and other times I need to do some real detective work. Either way, the suffering that these feelings can cause can be debilitating. In my experience, anxiety never goes away completely because life has its ups and downs. But, the relationship I have cultivated with it has healed me in ways I never knew possible.

I received my BA in Liberal Studies from Sacramento State University, and my MA in Spiritual Psychology from The University of Santa Monica. I have been blessed to have created a business that allows me to blend my greatest life learnings… teaching spiritual approaches to working with anxiety, depression, and discontentment so that life can be filled with peace.
I am grateful to have found my Peace of Kate, and it is my life's passion to help you find yours!