Microtone Audiology, Inc.
| | |
| --- | --- |
| Sunday | Closed |
| Monday | |
| Tuesday | |
| Wednesday | |
| Thursday | |
| Friday | |
| Saturday | Closed |
About Microtone Audiology, Inc.
When it comes to your hearing, a cookie cutter approach simply won't do.

Everything about your hearing is specific to you… from the shape of your ears to the auditory environment to which you're exposed. Even the way you brain perceives and process what you are hearing is unique to you. If that uniqueness isn't accounted for, then your hearing solution may be incomplete or even flat out wrong. Worse yet, a misdiagnosed condition could overlook a broader health issue, or squander the opportunity to slow down or even reverse your hearing loss.

Our goal at Microtone is to provide the very best care available to our patients. We stay informed about all of the latest technological and scientific developments in our industry. We hand-pick only the highest quality, most versatile, and contemporary solutions. We also use the most sophisticated testing and diagnostic equipment that exists, ensuring that not only do you have the right device for your needs, but it is fitted and programmed perfectly for you.



Microtone's primary focus is on the wellness of our patients, rather than merely selling hearing aids. Our patient-first approach is the DNA of our practice and dictates everything we do, from our comprehensive testing to our personalized fitting to the free care and maintenance we provide for the lifetime of every hearing aid we sell.

Best of all, we employ Doctors of Audiology who are trained to identify not only hearing loss, but hearing disorders and medical conditions involving the outer, middle, and inner ear. This makes dispensing hearing aids a part of our practice and not the sum of what we do. Our other services include:


Comprehensive hearing evaluations for both adult and pediatric populations
Tinnitus evaluation and consultation
Aural rehabilitation
Balance function testing
Hearing conservation and custom ear protection

Our diagnostic testing and exams will routinely identify medically treatable hearing conditions that a dispenser might otherwise miss. With many of these conditions, time is of the essence and delaying treatment can result in increased, irreversible damage. We partner with multiple Ear Nose & Throat Physicians in the community, so that we can quickly get you the treatment you really need in order to help you avoid unnecessary hearing loss.

When it comes to your hearing, would you rather be treated as a consumer or a patient? At Microtone, we think your hearing is too precious to treat as a commodity.



At Microtone, we don't just sell you something and send you on your way. Instead, we are there for you from start to finish. We help you identify your specific issues. We will educate you on possible solutions and help you choose the right option that fits both your budget and needs.
Should you need to be fitted with hearing aids, all of our devices include our lifetime service plan, which includes regular follow up visits to clean and/or adjust your device at no extra charge.

Get the right solution, along with the best care and service and a great team of folks that will be there for you on Your Journey to Better Hearing.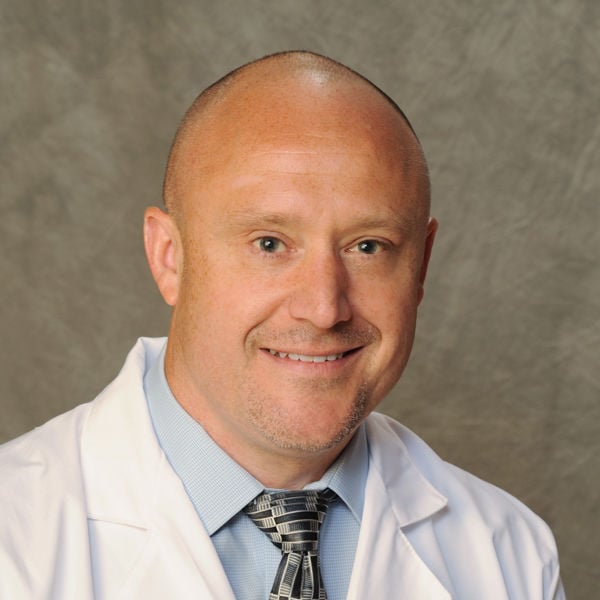 Brian Duguay, AuD
Doctor Of Audiology

He received his training at UCSF Audiology, and has worked as a licensed Clinical Audiologist at Mills-Peninsula Health Services in San Mateo for 6 years as well as Microtone Hearing Aid Center in Napa for 7 years (both since 2003). In 2010, Brian and his brother Joel acquired Microtone Hearing Aid Center from their father Michael Duguay and transformed the successful practice into Microtone Audiology Inc. Today, Brian and his team work closely with St. Helena Medical Specialties Otolaryngology and many other medical / health care professionals to serve residents of the Napa Valley and beyond. Brian is experienced with diagnostic testing of the hearing and balance systems for all ages. He specializes in hearing loss, tinnitus treatments and the most current hearing aid technologies including assistive listening devices, Bluetooth and wireless hearing instrument accessories, CROS and BiCROS hearing instruments, deep fitting Invisible-In-The-Canal hearing instruments, loop systems, and more. Brian works with a team of dedicated professionals who want to make a difference in people's lives.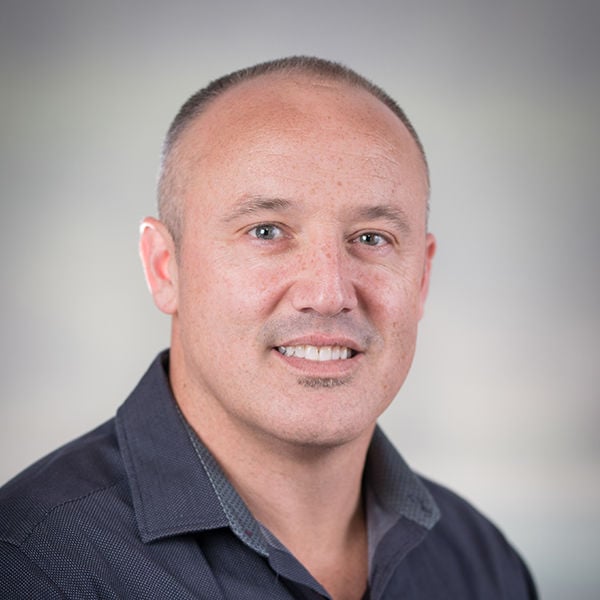 Joel Duguay, HIS
Hearing Instrument Specialist

Joel joined Microtone Audiology in 2007 after becoming a CA licensed Hearing Instrument Specialist. At that time, his father Michael and brother Brian were operating Microtone. Joel enjoys working with patients of all ages with varying degrees of hearing impairment. He has a passion for finding the best solution for every patient's hearing needs. He is a dedicated professional and is well versed in virtually all of the world's top hearing instrument manufacturers which give his patients the best chance for the most effective hearing solution. Joel's career did not begin in the hearing industry, he began as an engineer. Joel graduated at the top of his class in Civil/Structural Engineering from California Polytechnic State University, one of California's most respected Engineering colleges. His background education has made Joel an expert in understanding the highly complex technology that hearing instruments utilize today. At Microtone Audiology, we put the patient first and ensure that the patient's needs are the focus of our efforts to correct their hearing impairment. As trained professionals in the hearing health field, not only is our expertise second to none, so is our service.
Four Locations to Serve You Better
3443 Villa Lane, STE 3
Napa, CA 94558
Phone: 707-252-0990
527 Konocti Avenue
Lakeport, CA 95453
Phone: 707-263-0231
98 Montgomery Dr
Santa Rosa, CA 95404
Phone: 707-623-9779
1485 Main Street, STE 101
St. Helena, CA 94574
Phone: 707-963-4950